Nissin i40 flash for Sony multi interface shoe
Nissin i40 flash for Sony multi-interface shoe
---
Introduction
---
The Nissin i40 for Sony Flash is one of the latest third-party flash guns for Sony's Multi-Interface Shoe (MIS). The MIS is used on all Sony cameras released after September 2012, when it became their standard accessory shoe.
The i40 has a guide number of 40 (ISO 100, 105mm zoom), quite impressive for a flash this size. It uses 4 AA batteries, good for about 3 hours of flash use.
---
TTL, ADI and HSS
---
All modern-day Sony Alpha camera functions are supported:
Sony Alpha P-TTL (Pre-Flash Through The Lens metering) is a system where light is metered through the lens and all other optical elements (like filters) that influence exposure.
ADI (Advanced Digital Integration) relays focussing distance information from the lens back to the camera's exposure computation system. An ADI flash will automatically adjust power output according to the distance transmitted from the lens.
HSS (high speed sync) is the ability to use a flash at shutter speeds faster than the camera's native sync. Most cameras have a native sync of 1/250th of a second, and anything faster than that is beyond the camera's ability to sync the shutter with the flash. HSS is mainly used for using flashes at large apertures in daylight.
---
Build and Features
---
The Nissin i40 has an unmistakably retro look and looks great on the Sony A7 series. This small-form-factor flash has a metal shoe with a plastic body and seems quite sturdy.
It swivels 360 degrees and tilts 90 degrees, giving you full control over flash bouncing techniques or portrait mode shooting.
Controlling the flash is done with 2 responsive dials called Function Dial and Power Dial, so no LCD screen on this flash. I have to say this simplified approach works well and I personally prefer this to a touch screen LCD like the Metz flashes use.
The Nissin i40 also features a video light with a 9 step power control.
If you are considering this flash for the A6000, look elsewhere as it protrudes slightly backwards blocking access slightly to the viewfinder. No problems on the A7 series or A77II though.
Another issue might be the lack of any weather proofing. If' you need to be able to use your flash in rain or humid conditions, look at the Sony HVL-F32M, HVL-F43M or Metz Mecablitz 64 AF-1 for the MIS.
---
Operating Modes
---
You'll be able to access all the operating modes via the Function Dial.
Modes available:
LED Video Light: acceses the video light function, use the Power Dial to adjust the output level.
Sf (Slave Film): synchronizes to the traditional single flash system often called Optic Slave Mode.
SD (Slave Digital): This is Digital Optic Slave Mode, which ignores TTL pre-flashes.
M (Manual): Manual Flash Power level, adjust the power settings from 1/1 (full) to 1/250. The white LED light illuminates for both dials to indicate the parameters being adjusted.
A (Auto): Automatic sensor flash metering
TTL: Through the lens auto TTL metering, adjustable through the Power Dial.
A, B and C Optic Wireless Mode: Set the Mode dial to the group you want to use for wireless flash, then control the unit from the menu on you Sony MIS camera.
Optic – For off-camera flash users the i40 has an S1 & S2 optical slave, as well as an optic wireless slave mode for other optic wireless systems.
Manual zoom (M zoom)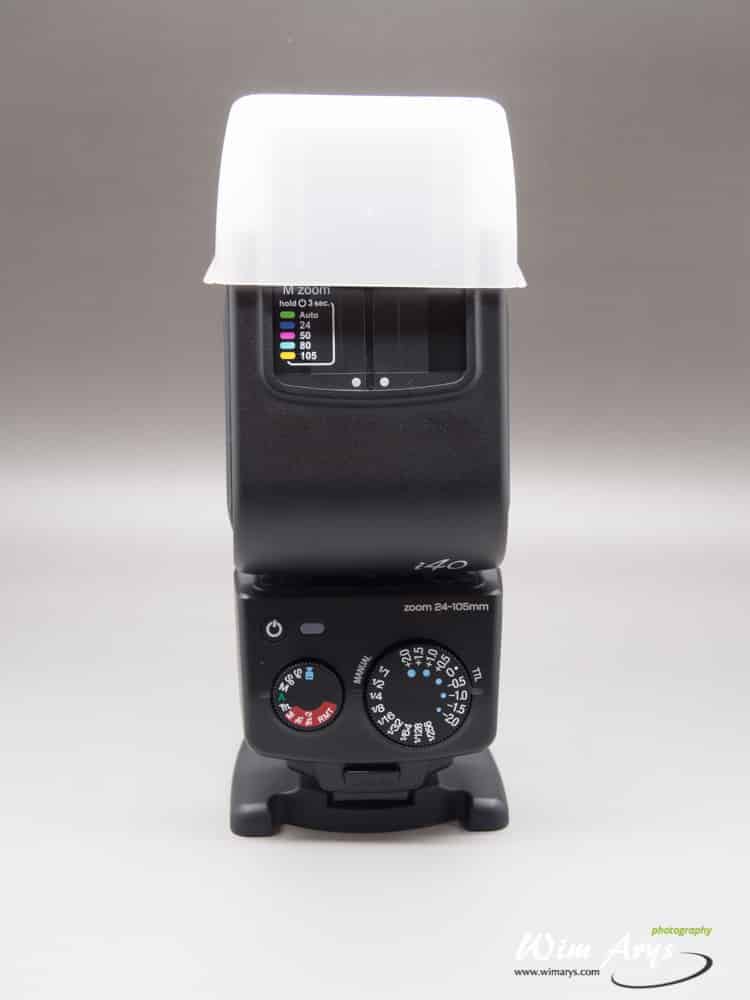 Although the Nissin i40 can auto follow the zoom (24-105mm)  length of the lens, it can also be manually selected by pressing the ON button for 3 seconds. Manual Zoom is available in M, SD, SF and  Wireless mode. The manual setting you selected is memorised and remains unchanged when power on.
---
Conclusion
---
The Nissin i40 currently packs a lot of  features into a very compact flash of this size. Street- and travel photographers who need a lightweight and small yet powerful flash will find the ideal companion for their Sony camera in the Nissin i40.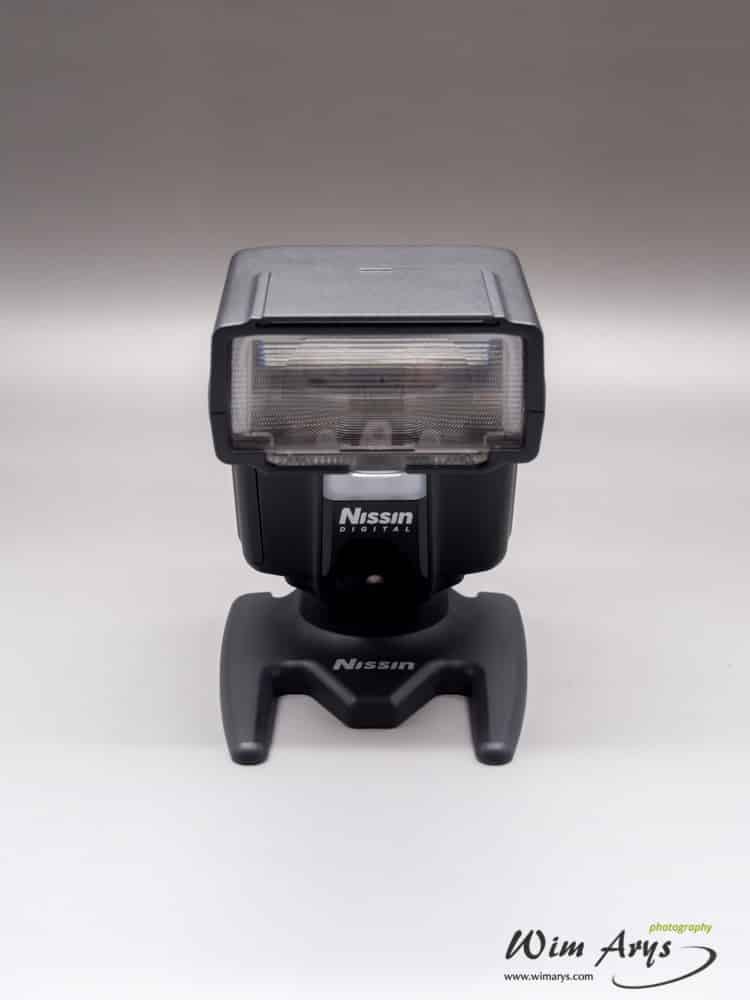 This little flash exposes well, although you'll need to enable the diffusor panel in order to avoid vignetting with wide-angle lenses and GN40 means it is best used for close-up photography. It has decent recycle times: Recycle times were good: at 1/4 power or lower: being instantaneous at 1/4 power, 3 seconds at half power and 8 seconds at full power.
Overall, the Nissin i40 Compact Flash is an excellent choice for Sony MIS cameras if you don't need any weather proofing.
–