JPEGmini contest winners
The JPEGmini contest has ended (details here), thanks to everybody who entered. I used a plug-in called Comment Contest that randomly selected the two winners: David Wheeler and Ervins Strauhmanis. They can expect an email from me shortly with the details on how to get their licence code.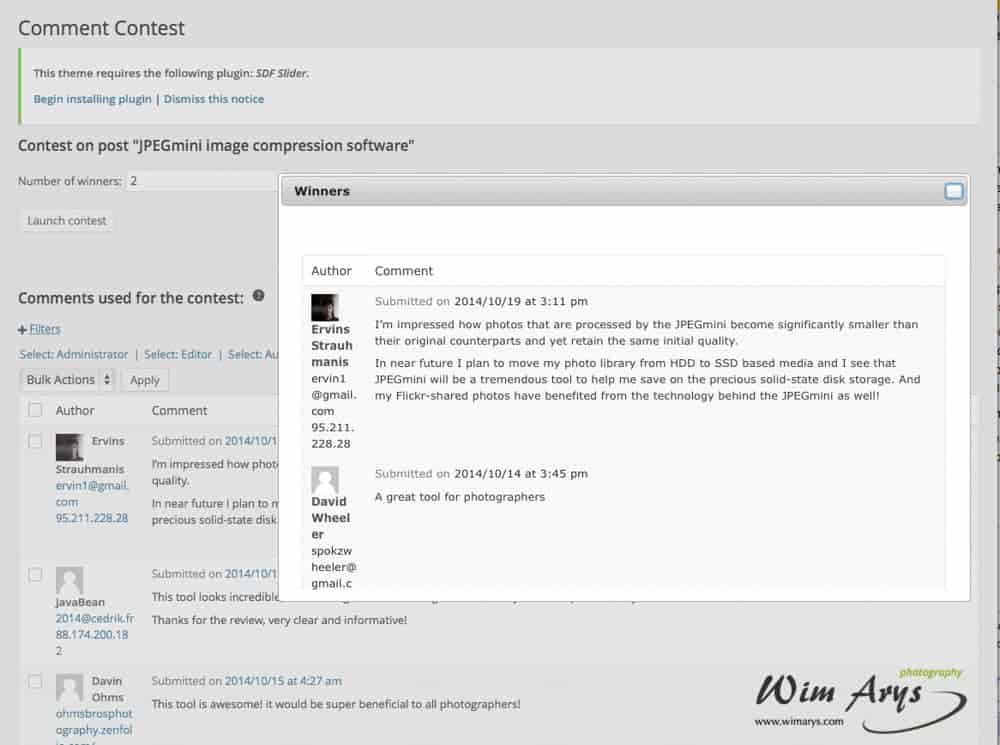 They will both receive a licence for the Pro version of JPEGmini, which also has a Lightroom plug-in to enable zero loss compression when exporting JPEG's from Adobe Lightroom.