Fuji X-T1 at Ghent festival of light 2015
Fuji X-T1 at Ghent festival of light 2015
Sensor vs. lens stabilisation or both?
Getting the best performance out of your camera isn't about setting it to Auto and hoping for the best, is it? I prefer setting my Fuji X-T1 to ISO 200 in good light, with an appropriate aperture and choosing if and when to add noise to post processing. This technique is possible with the XF 50-140 f/2.8 if you have descent light, mainly because the incorporated optical image stabilisation works so well. It can give you an advantage of 4 to 5 stops. I can, most times, get away with ISO 200 where I used to have to shoot at perhaps 3200. Or going to a slower aperture like f/5.6-8 in order to get maximum edge-to-edge sharpness without cranking up ISO. Or any combination of these 2, well you get the point. A couple of other Fujinon lenses I also own have the IOS, like the wide-angle XF10-24 f/4 and the standard zoom XF 18-55 f/2.8-4, but you get the most benefit when coupled with tele-zooms.
I thought that it must be frustrating for a company like Fujifilm to hear about the new 'fad', internet buzz/sensation: sensor stabilisation. It's not new I know, but you'd almost think that it's not possible to shoot a descent image without this system when reading reviews and comments. They already have a proven and top stabilisation in place, and now it looks like you won't be able to sell a camera without it. Sure, other manufacturers need both lens and sensor stabilisation to get to 5 stops, and it is good news if you use legacy lenses with your camera. But as long as you stick with native optics, you already have all the tools you need in the Fuji X-T1.
Ghent Festival of Light 2015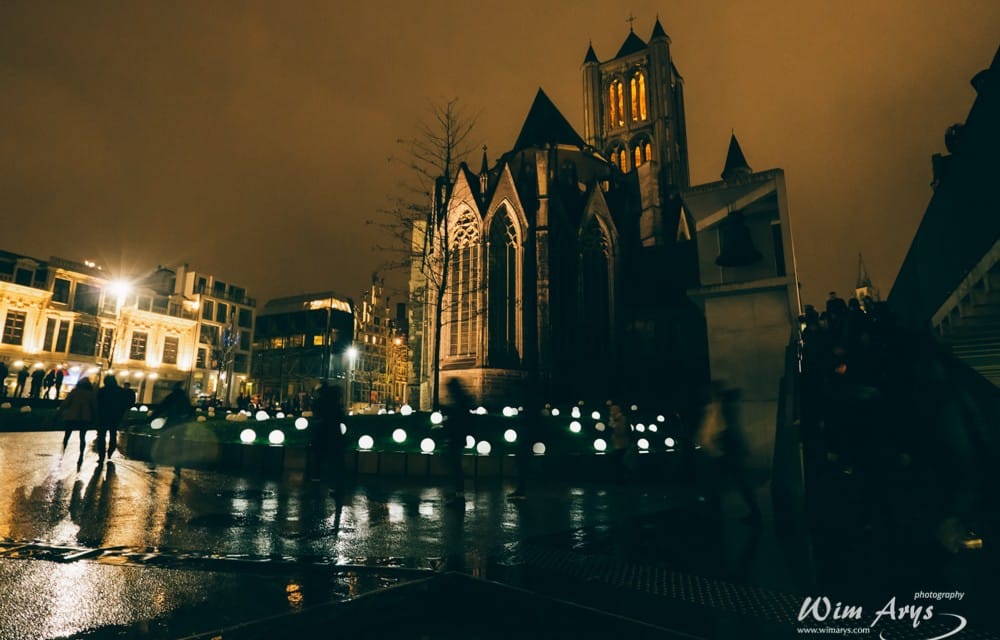 Winter in Europe sucks. Let me get that off my chest first. I don't like snow; I don't like the cold nor the grey cloud blanket that seems to cover most of the continent during this season. Luckily, we do have some nice winter festivals here, like the Festival of Light 2015 in my home town of Ghent. Along a festival route in this mediaeval city, you can see all kinds of light sculptures, spectacular projects and installations by contemporary national and international artists. They need total darkness for this, so the winter months are ideal as the sun sets around 5PM. I like these kinds of events, it gets people out of their houses and away from their TV's for a more social activity. You'll find plenty of pro and amateur photographers getting out with their cameras and tripods trying to capture these beautiful art installations in difficult circumstances. And yes, this year the are going to get it right :).
Low-light photography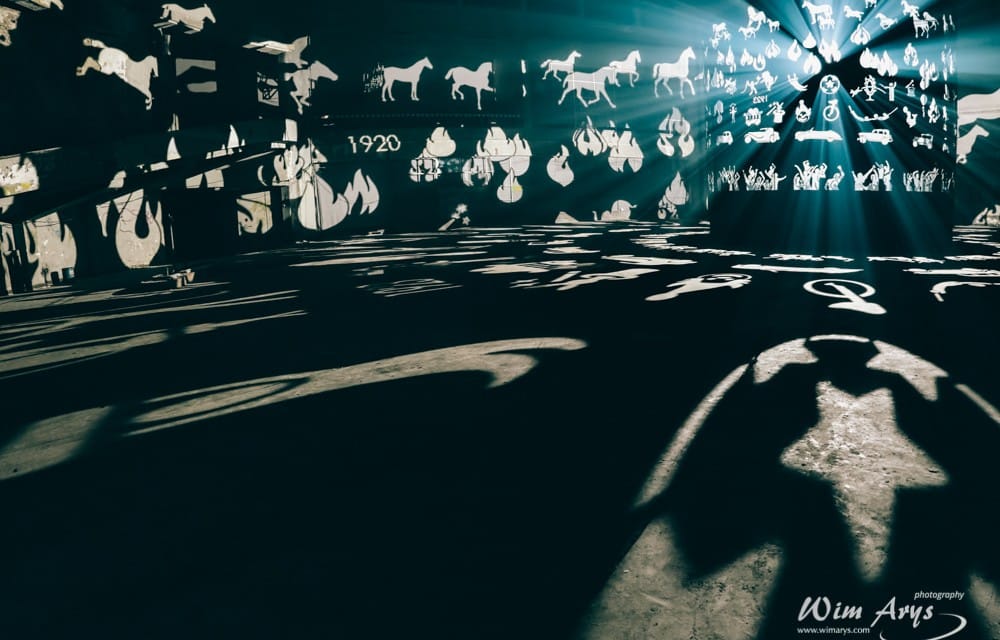 That brings me to the subject of low-light photography. Many photography teachers will still tell you that it's impossible to capture low-light images without a tripod. Many technological developments in the last few years have made this possible, the best currently being the Sony ILCE-7s. The Fuji X-T1 does perform reasonably well at high ISO, and I find it very easy to ramp it up with the dedicated ISO dial. ISO 1600 is not cutting it? Ok, switch to 3200 then 6400 in RAW, and when all else fails, go to H1 (12800) or H2 (25600) and just shoot in high-quality jpeg. I almost never set AF to multi; the camera seems always to choose a focus point that I don't want. I have it set to area, where I can manually select my focus point, which has become more straightforward with Fuji's so-called Kaizen 3.0 firmware upgrade. I also set the camera to AF-S and never use AF-C, I find it quicker to focus, for my personal shooting style. The XT1 does struggle at times acquiring focus, but with area focussing, I change the focus point to something contrasty and that way it always locks.