Nighttime photography with the Sony A7s and Zeiss 50mm F/1.4
Nighttime photography with the Sony A7s and Zeiss 50mm F/1.4
I have been using the Sony A7s with the excellent FE 70-200G and love this fast combo. Image quality is good, even at 200mm. I wanted to try a faster lens for nighttime photography, and since I currently don't have the SEL55F18z, I decided to try out my SAL50F14z. Since this is an A-mount lens, I used the LA-EA4 AF capable converter. The only downside is that you're not using the Sony A7s' new low light AF module, and that was a bit of a problem. While there was still some daylight, it did seem to work better than the A7r in the same configuration, but once the sun set, I had to switch to manual focus. But I find focussing manually often more creative, and easier to get the images I want, and it reminds me not to be too lazy Wim! The Alpha ILCE-7s has the same manual focusing aides as its siblings, focus peaking and magnification. Both work well in dim light, I wonder if Sony somehow tweaked this too for this camera. My workflow for these images was:
shoot in RAW
open straight from the SD card in DXO Optics Pro 9
automatically adjust lens issues with the DXO module (almost none needed for the 50mm Zeiss)
use PRIME noise reduction sensibly
export to 300 dpi jpeg
Some readers might wonder why I don't supply images without NR, but I think there are many review sites that focus on this. And I prefer to show what, in my opinion is the best images you can get out of the Sony A7s. What especially interests me is:
how good are images at ISO 12800 (the camera's max ISO value in ISO Auto, so I assume a least Sony think it's usable at this value)?
How much noise reduction is needed, and how well does it work?
how flexible are the RAW files, how much highlight and shadow recovery is possible?
The sun had not entirely set here and there was a good contrast light-source to focus on, so I was still able to use AF (we're talking about the LAEA4 AF module here, not the in-camera AF). iAuto set the lens to f/2 to get the best balance between sharpness/speed and an ISO value of 1600. DXO automatically set NR to 40%, very clean and smooth image.
ISO 2000 and 3200, DXO PRIME noise reduction still at 40%. Switched to MF, the first subject had his hands up a lot of the time, so I carefully focussed there and gave it about a dozen shots. Did some shadow recovery here, while still trying to keep it natural. I do like HDR processing in daylight, but to my eyes it's just weirds in night shots.
More examples of moderate shadow/highlight recovery at ISO 5000. NR at 60%… Yes, this camera would suit me fine for my next wedding job.
ISO 10000, pretty clean with NR, love the way the camera and lens captured the beams of the stage lights. DXO Nr is now at 70%. Was able to recover the slight amount of light still in the sky and details of the crowd. Impressive.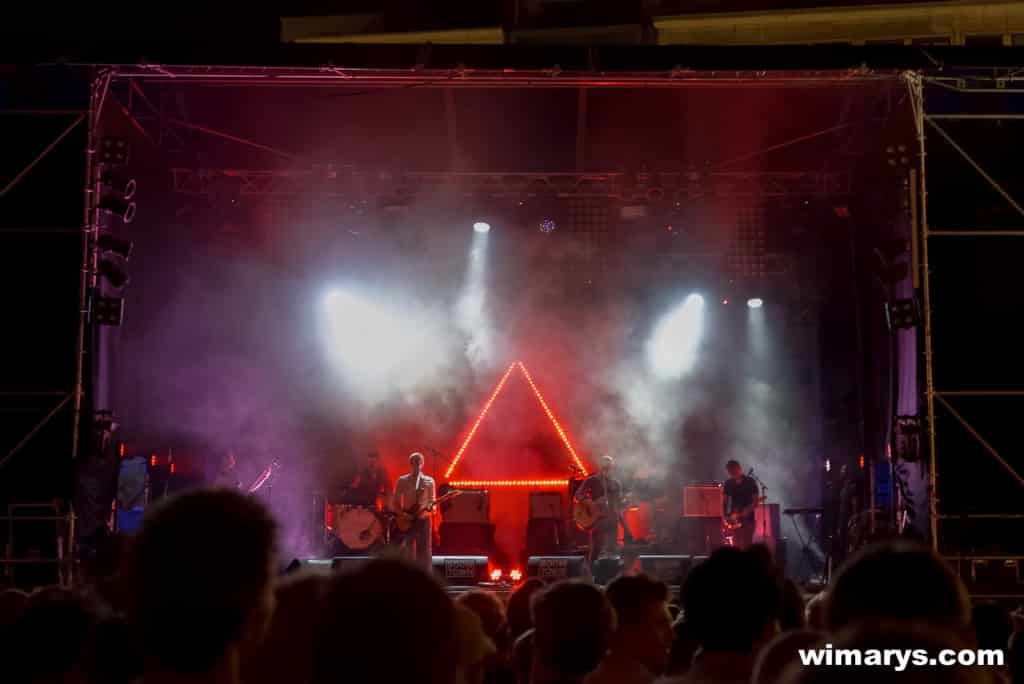 At ISO 12800, it's important to take care with NR, finding a right balance between sharpness and clean images. Up to ISO 5000, there are no real side effects to using it, but at 100% PRIME NR (or any other), it will start to flatten out your Sony A7s images and begin to affect sharpness.