Italian fishing village with the Fuji XT1
Italian fishing village with the Fuji XT1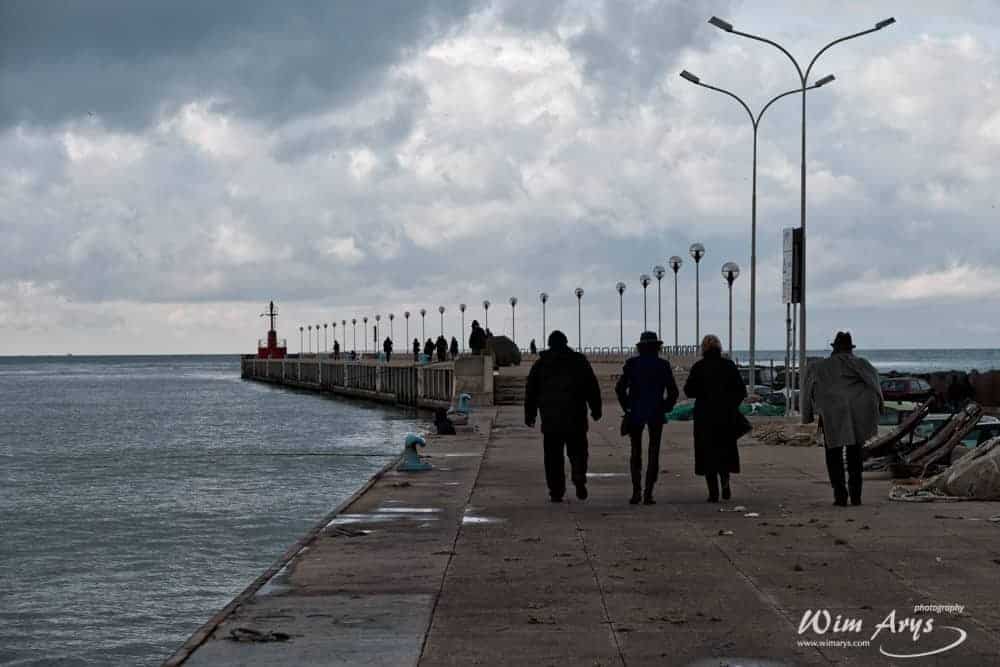 Bored in Rome
Fiumicino is not far from Rome and is the town where Rome's International Airport is. When the local government was looking for a place to locate Italy's international airport hub in the 1950's this small fishing town was suddenly put on the world map.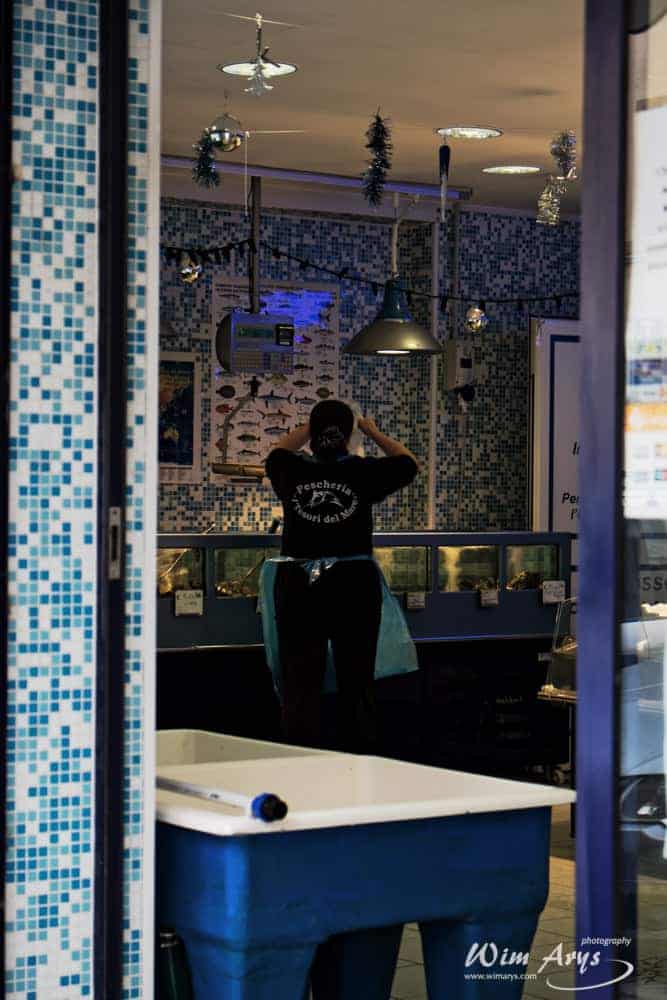 Now don't get me wrong, there is much to see and photograph in Rome itself. But it has been captured on film (or sensor) so many times, that I started looking for something more original in the area. A quick google search later, Fiumicino seemed like an attractive and financially feasible option. We needed to catch our plane anyway, and the main town is only a few miles away from the airport. So a few hours in this little village could hopefully get me a couple of more interesting shots.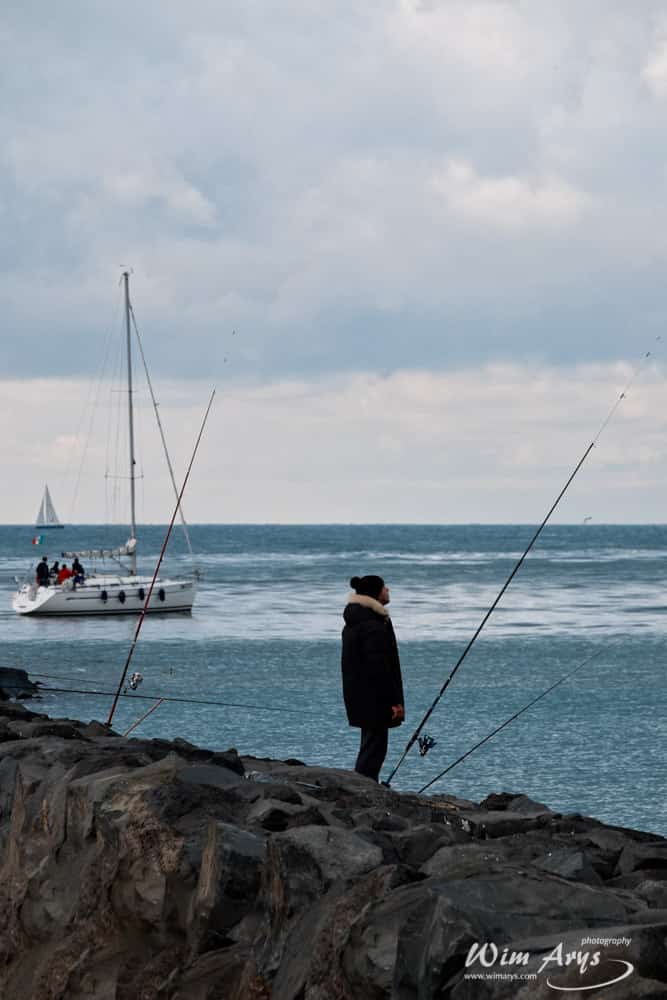 All roads lead to… Fiumicino (for travel photography anyway)
We took the local bus from the airport to Fiumicino city centre with our carry-on trollies and started walking to the coastline. Locals were staring at us, wondering what we were actually doing there. Did they take the wrong bus to Rome centre? It must have been a funny sight: two people with a Fuji XT1, a Sony A77II and zoom lenses, dragging a trolly behind them… At one point, I was thinking about looking to the church and asking a local "Excuse me, is this the Pantheon?"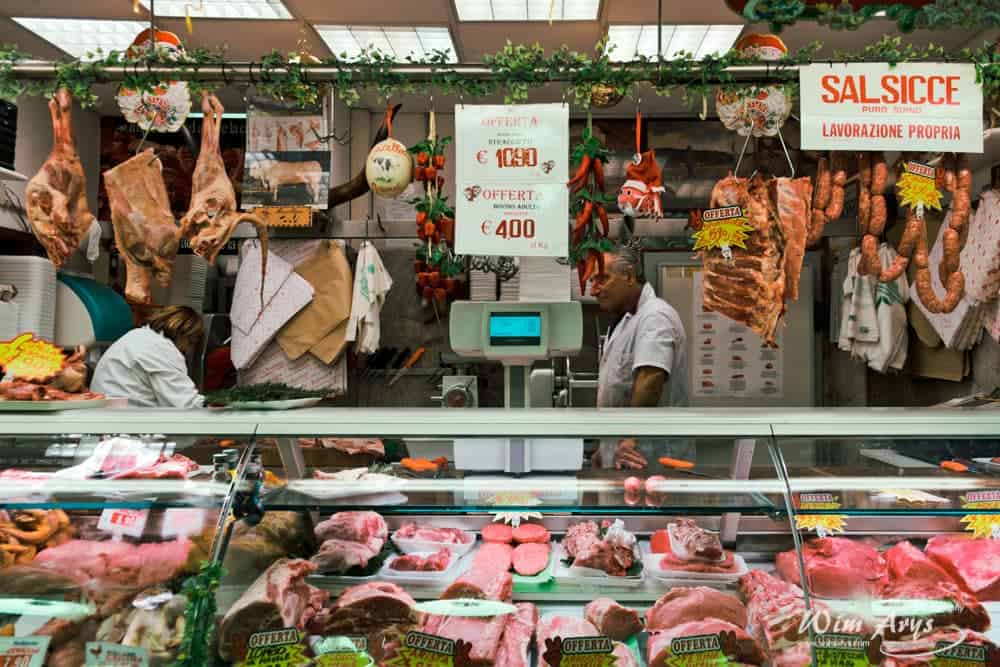 The camera gear
I had recently acquired the Fujinon XF 50-140 f/2.8 to go on my trusted Fuji XT1. I like a fast tele-zoom like this for street photography, it gets me closer to the action and draws less attention to me as I am a bit further away. It's not small though, so it only works for me in cities where people are more-or-less used to seeing tourist carry around cameras.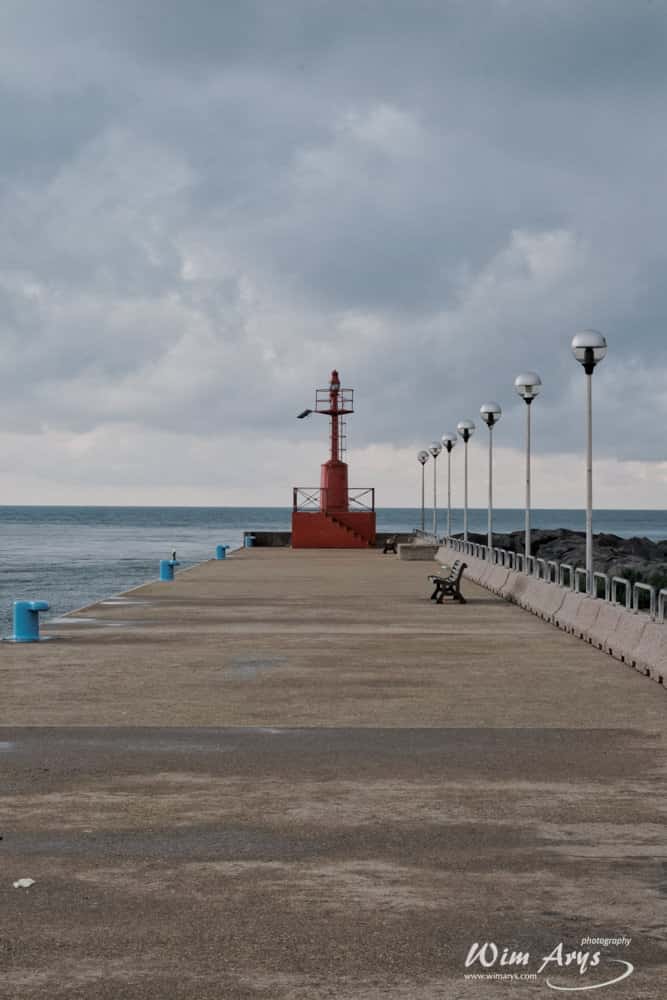 But as all street photographers will know once you switch lenses, something catches your eye where you'd need the exact opposite. And a tele-zoom, just like a prime, often involves taking a few steps back in order to capture what you're after. Good thing about this tele is that it is almost as good as a prime, so at the least I have an excellent 50mm f/2.8 available.
Fuji's design team started from scratch with this lens, in order to make it as small as possible, and it has amazing image stabilisation. This small size makes it possible to shoot handheld at even 140mm. The aperture ring makes it possible to switch between Auto (where the camera decides what it deems best for the circumstances) and manually selecting opening. Nice feature, but you need to get used to the fact that it's easy to turn accidentally to an undesired setting. Hence all the peer shots you see here were shot at f/22 and ISO 200, handheld. Still tad sharp, no real visible loss of sharpness due to diffraction. There is some blurring of the fishing lines due to the longer shutter speed, but the image stabilisation managed to keep the rest of the picture focussed and sharp. I'm blown away by how good this lens is on the Fuji X-T1.