sony sel2470z carl zeiss 24-70mm f/4 ZA OSS Lens review
Sony Sel2470z Carl Zeiss Vario-Tessar T* FE 24-70mm f/4 ZA OSS Lens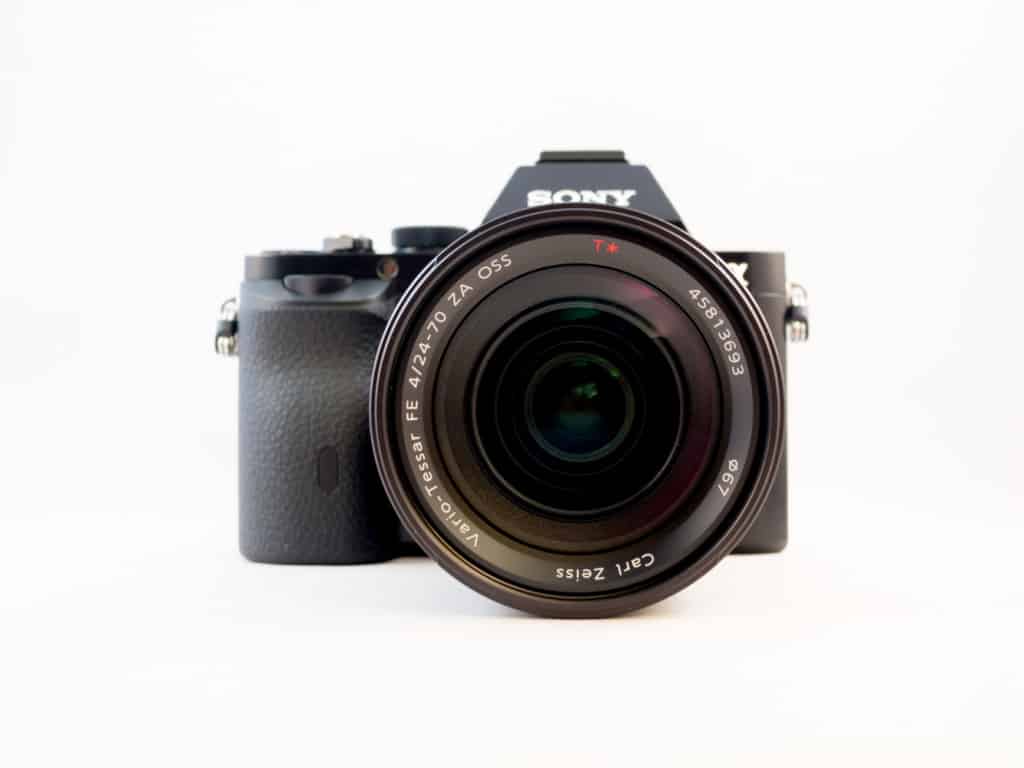 The Sony SEL2470z Carl Zeiss Vario-Tessar T* FE 24-70mm f/4 ZA OSS Lens is a wide-angle to portrait zoom lens that has a constant f/4 maximum aperture.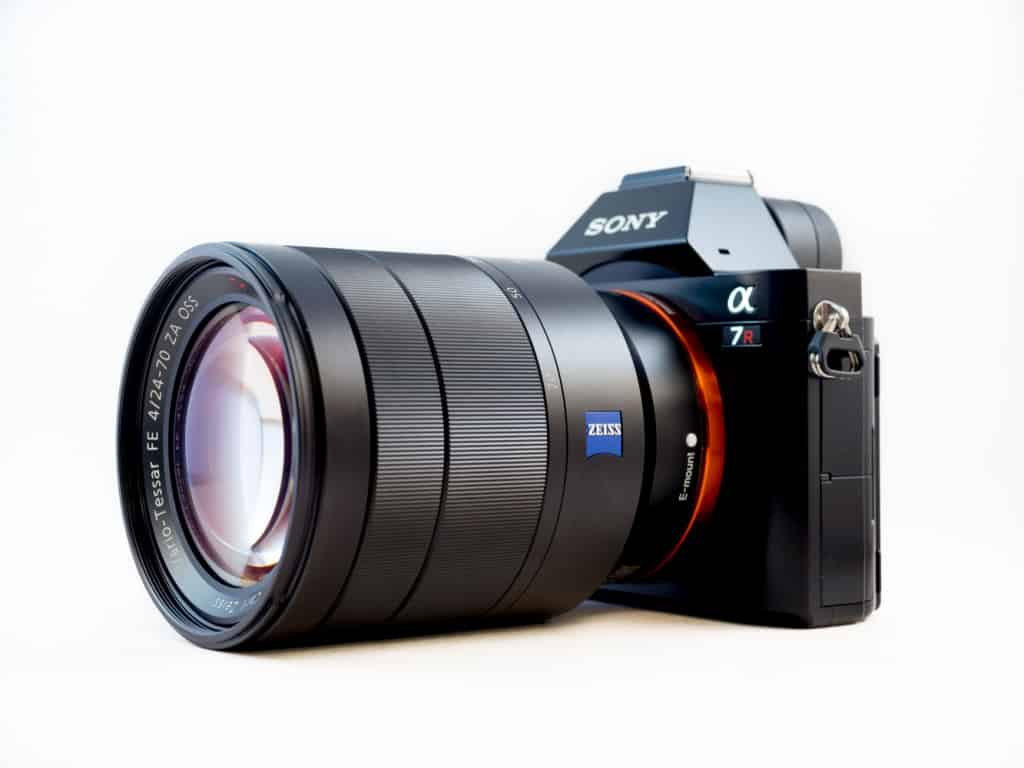 Construction consists of 5 aspherical elements and one extra-low dispersion element. The Carl Zeiss anti-reflective coating has  been applied to lens elements to reduce lens flare and ghosting for improved contrast and colour fidelity.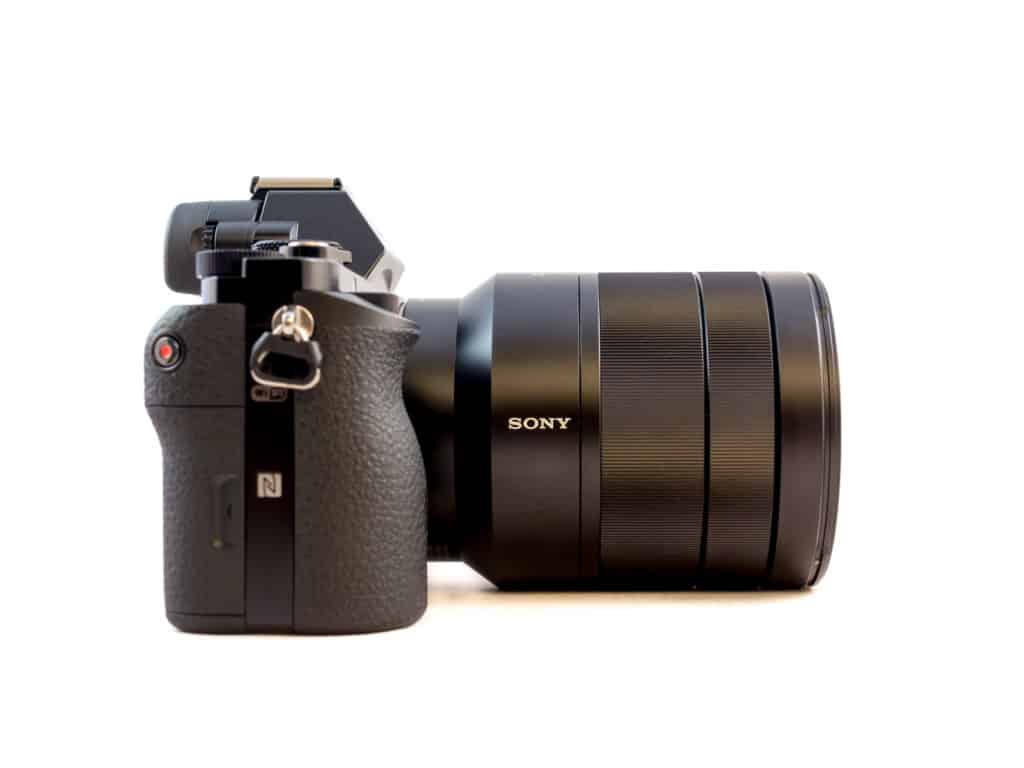 This lens integrated Optical SteadyShot (OSS) image stabilisation to reduce camera shake and had a dust and moisture-resistant construction.
Sony SEL2470z In Use
The Sony SEL2470z Carl ZeissSony SEL2470z Carl Zeiss seems very well built; it is made from mostly metal and both the zoom and focus ring feel very smooth and accurate. The supplied hood is a quality item too, made of hard plastic and lined with felt inside.
Sharpness
Centre image is decently sharp wide open  at  F4, but the corners are soft and never sharpen up when stopping down to F8 or beyond, especially in the 24-35mm and 60-70mm range. The 50 mm range is an exception, where it performs nicely sharpness-wise at F8, even in the corners.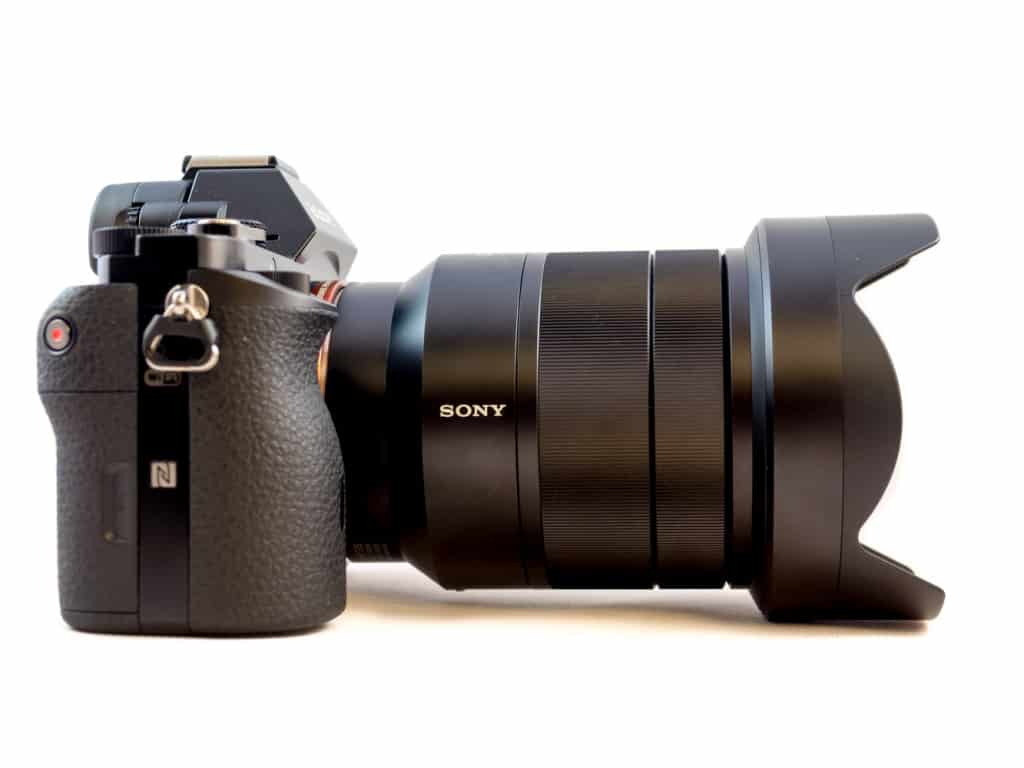 Barrel distortion
Barrel distortion (when straight lines are bowed like a sphere) is extreme at 24 mm. By 50mm,  this moves to very high pincushion distortion (lines are bent inwards).
Vignetting
Vignetting (darkening of corners) is visible throughout the 24-70 range in RAW images. All this can be corrected in-camera when shooting jpeg or with a RAW converter profile but you sometimes end up with artefacts line concentric circles or coloured rings where the software corrections have been done. This also raises the question why you'd want to buy such an expensive lens if you need software the correct it to such a high degree.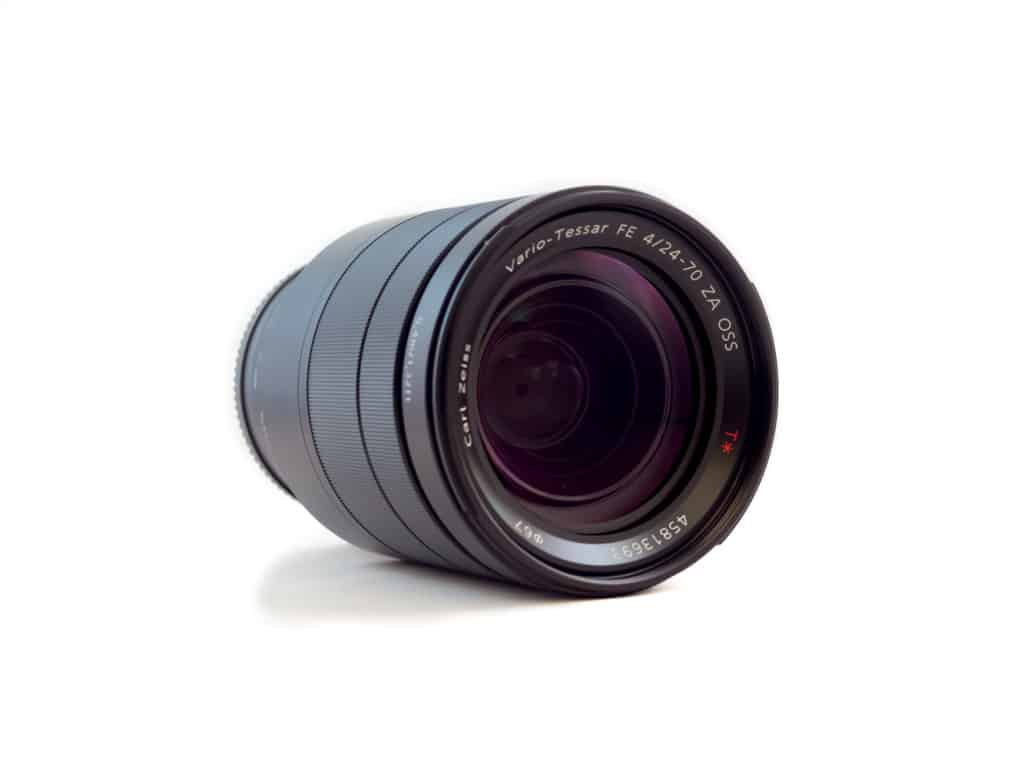 Optical SteadyShot

 (OSS)

The image stabilisation does help with focus time in good to medium light, making your Sony A7 quite fast. Unfortunately, this doesn't seem to help much in low light or indoors.
Conclusion
I'm a bit conflicted about this lens because it is at times a joy to use. It is a perfect match for Sony's full-frame Alpha range, and zooming and focusing are very smooth and fast in good light. It's just a shame that the images need so much processing to correct all its flaws, and this leads to a noticeable degradation of image quality. Perhaps this lens might be well suited for video with the new Sony A7s where corner issues probably won't even be noticeable, and the OSS will keep camera shake to a minimum.
For photography, this Zeiss is a good option if you're a casual snap-shooter with deep pockets who wants to use it mainly at F4. You'll be able to capture eye pleasing images, no problem. It isn't a great landscape or travel lens for people who are likely be shooting stepped down. For me, the price of the Sony SEL2470z Carl Zeiss doesn't match the performance. If you're looking for a lens in this range, it's perhaps better for now to stick with the kit 28-70mm.