Morne-a-l'eau cemetery in Guadeloupe with the Fujifilm X100s
Morne-a-l'Eau cemetery in Guadeloupe with the Fujifilm X100s
Maybe a strange subject, but the Creoles have a different approach to death than many other cultures, and the Fujifilm X100s did a great job at capturing all the colours in this cemetery.
Under the Caribbean sun, Morne-à-l'Eau cemetery in Guadeloupe indeed draws less melancholy than its counterparts in Europe.  Grey marble is not used, and the majority of tombs are in fact made of cement decorated with tiles.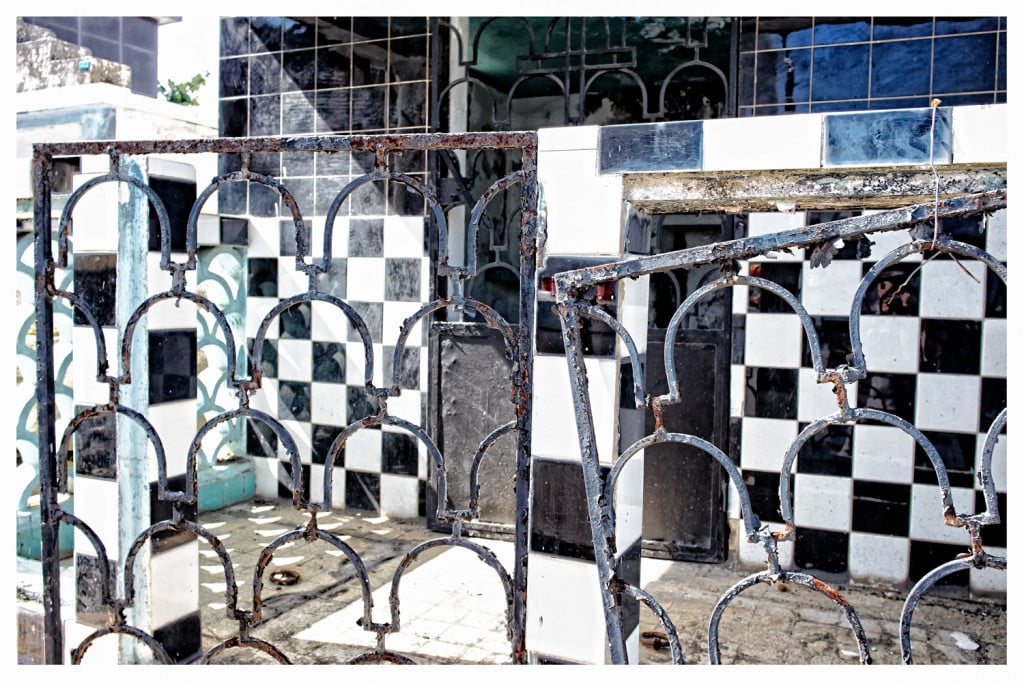 Most are black and white patterns, a clash between African (morning colour is white) and European culture, but you'll also find many pastel shades. Some families have used architects to build their final resting place; so many tombs resemble scaled-down Creole houses.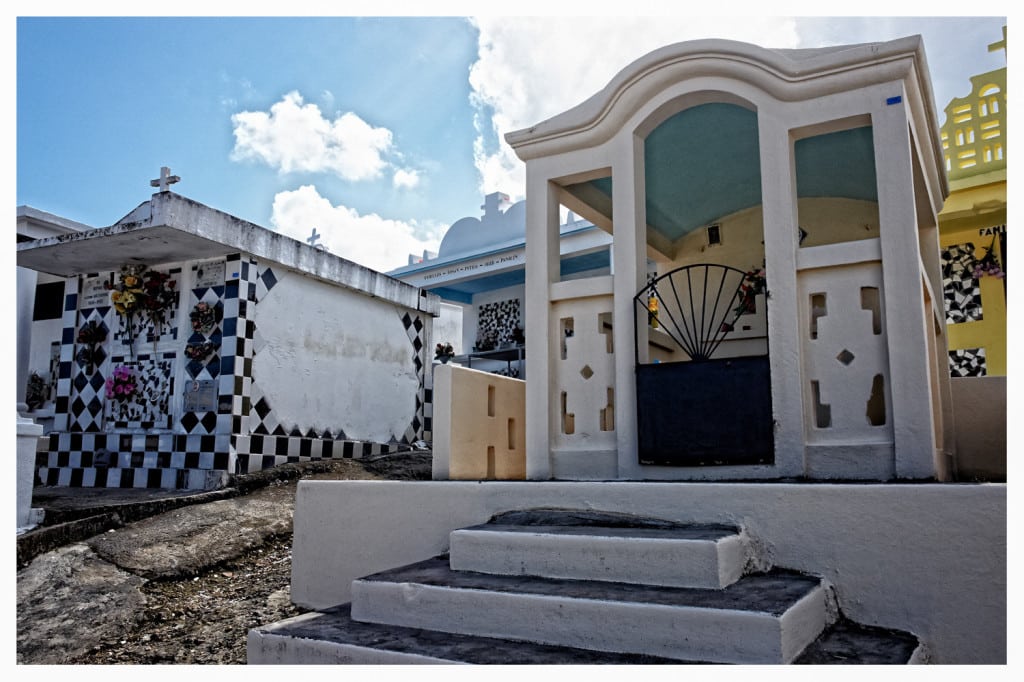 I processed the Fujifilm X100s RAW files using OnOne software's Perfect Effects 8 with the HDR preset.