Fuji XT1 vs Sony A77 II
Fuji XT1 vs. Sony A77 II
Introduction
The Fuji XT1 vs. Sony A77 II are both cameras with an APS-C sensor at around the same price point. Although they both have an equal size sensor, they are quite different in many aspects and which one is right for you will mostly depend on your intended use.
Build and Features
Both cameras have a fully weather sealed body, an excellent viewfinder and 3 inch tilting screen. They do look very different, as the A77 II has a DSLR type body (and uses a translucent mirror for EVF and AF) while the Fuji XT1 has a classic rangefinder type body.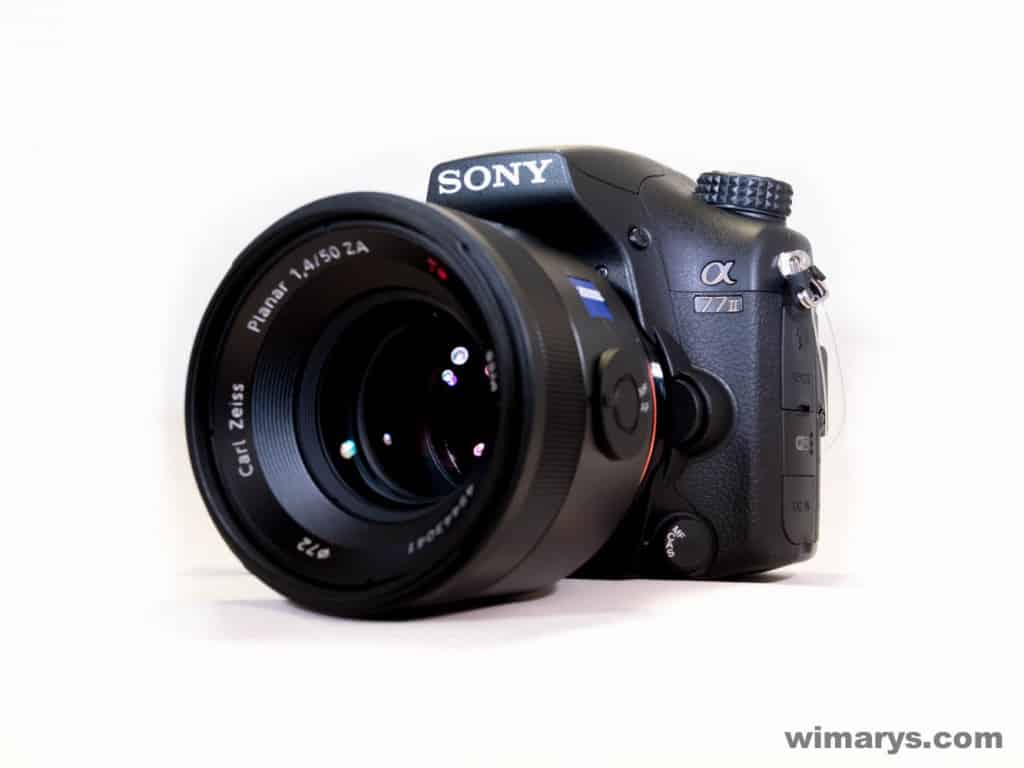 The build on both cameras is exemplary and can withstand a fair degree of abuse. Neither are scratch proof though (although the Fuji does have a reinforced glass screen) so I'd suggest buying a screen protector and a good carrying case for both.
An advantage of the A77 is that the screen tilts upwards, downwards and 180°, making it easier to shoot at difficult angles while still having a clear view of the scene.
The Fuji XT1 is a lot smaller on the other hand and does offer more hands-on control dials and buttons like most rangefinder cameras.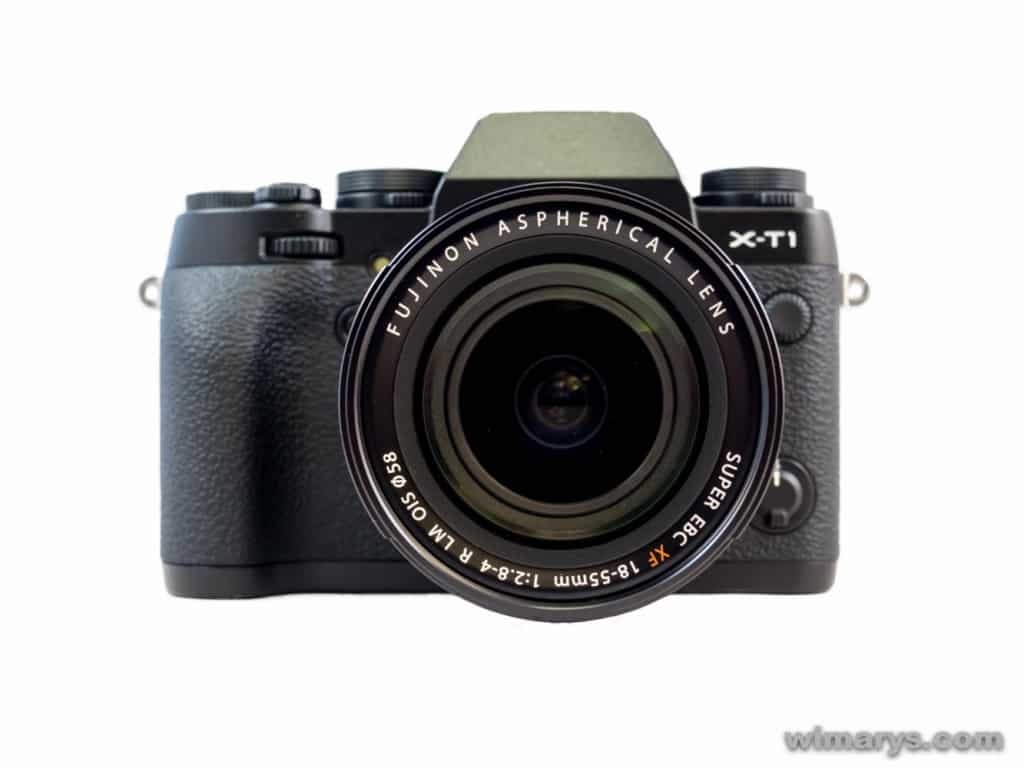 ---
Sensor: layout and comparison
---
Both these cameras have sensors made by Sony but are made to entirely different specifications. The Fuji XT1 X-Trans II uses a more  random color filter layout as opposed to the traditional 2×2 Bayer filter array  in the Sony A77 II.
---
How both cameras register colours
---
With any filter layout, each on-sensor pixel stores information on one color component, either red, green or blue (RGB). To reproduce a full-color spectrum for each pixel, a process called demosaicing is used. These algorithms try to "guess" the value of the 3 RGB colours per pixel  by comparing it to the information in nearby filters. These are sophisticated algorithms, and you have to consider that a 16MP image holds 16 million pixels, so there is a lot of data to work with.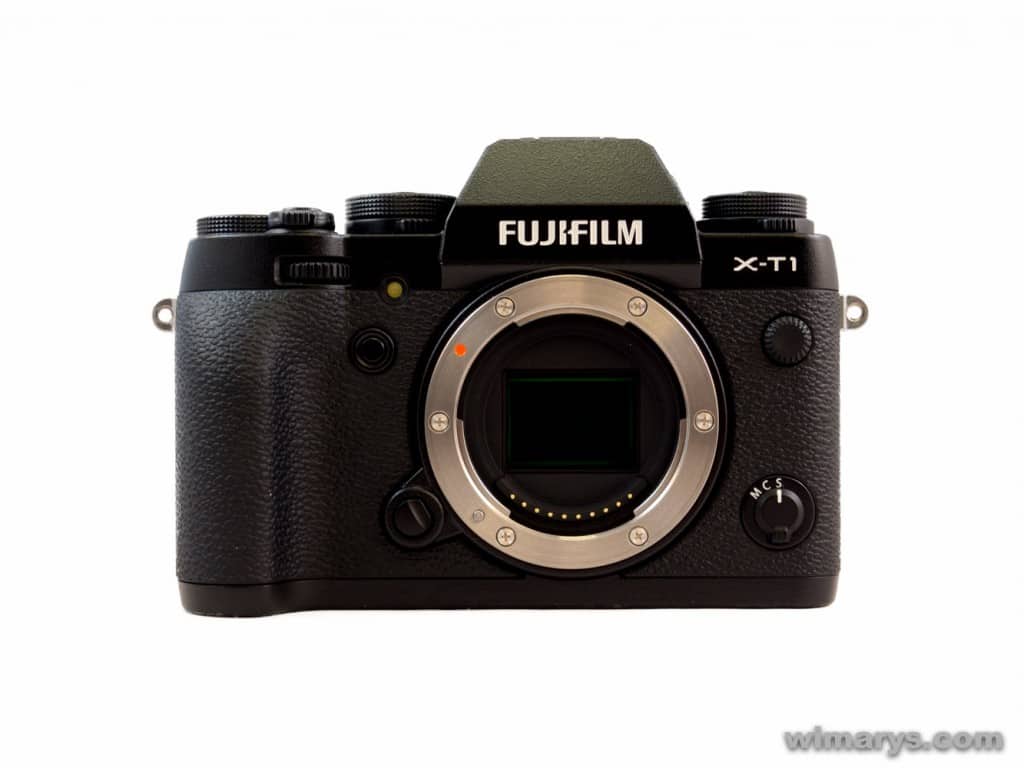 In a traditional Bayer layout like in the Sony A77 II CMOS Sensor, the color components are neatly ordered in 2×2 pixel blocks.
Fuji's X-Trans II uses a more random color filter over a 6×6 pixel block. Exponentially more information is gathered, and the demosaicing process can produce more precise color rendition, even in the smaller details in the image.
This more complex color filter array is why Fuji cameras can offer such detailed and realistic in-body film emulations. You'll also notice a difference when shooting RAW and editing in a software suite like Capture One.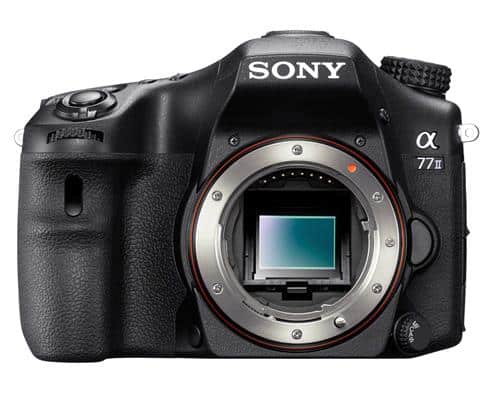 You should think of the difference in output as different flavours. Both cameras can produce fantastic images; the Fuji X-T1 is more suited if you have a more artistic approach to photography. In other words, if you like to use colour filters, retro effects…
---
ISO performance
---
How increasing ISO amplifies or reduces noise is very much a brand-dependent thing. Hence, both cameras handle noise differently. You'll see fine grain (think analogue film type) appear on the XT1 while the Sony A77 II has a more digital approach to noise at higher ISO. Furthermore; the blue filters in the Bayer matrix take out more light (less light means more noise after amplification at higher ISO) than red and green so you'll see more noise there.
In general, both cameras have equal ISO performance after noise reduction is applied.What type of ISO noise you prefer is more a question of personal taste. For a 'cleaner' image, I'd go with the Sony A77II, for a more analogue type the Fuji XT1.
Fuji X-T1 ISO 3200 Sony A77 II ISO 3200
---
Autofocus capabilities
---
The Fuji X-T1 offers something they call Intelligent Hybrid Autofocus, which switches between on-sensor Phase Detection and Contrast Detection Autofocus. You can only autofocus with the nine central AF areas. I set it to center point only autofocus as this works best (for me anyway) and then focus-and-recompose. It is quite fast and superior to previously released Fuji X cameras.
The Sony A77 II has both contrast and 79 phase detection AF points that include 15 cross points within the central area of the sensor. This system is extremely customizable and superior in all ways to the Fuji XT1. There is a steep learning curve when it comes to all the AF modes and possible settings, so you might not get the performance you expected straight out of the box.
For sports, action or nature photography, there is no doubt that the Sony A77II is the camera to get. The XT1 does an excellent job at auto-focussing 'standard' scenery, but for advanced tracking and split second photography, the former is the one to get.
---
Lens Selection
---
Another important aspect when deciding between the Fuji XT1 vs. Sony A77II is the selection of available lenses.
Sony has an excellent line-up of both primes and zooms for the A-mount system. The kit Sony 16-50 f/2.8 SSM is an excellent lens, but besides that you'll have to invest in Zeiss designed Sony lenses, which are quite expensive.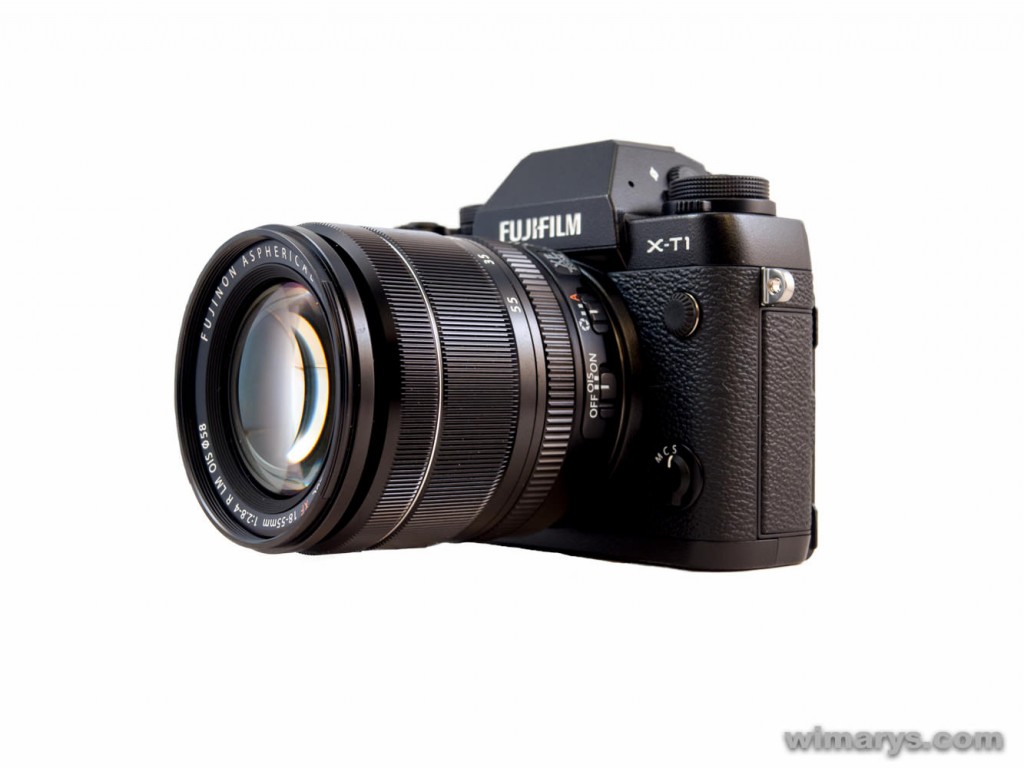 Fujinon's XF lens range is renowned for its high precision engineering and superb quality at reasonable prices. Their kit XF 18-55 f/2.8 is one of my favourite lenses in their range, but it's not weather-proofed. Their new XF 18-135 mm will come bundled together soon and is weather resistant.
---
Conclusion
---
When you're deciding between the Fuji XT1 vs. Sony A77 II, these are some factors you should consider:
Are you looking for a fast AF action camera?
Have you already invested in Sony A-mount or Fuji XF lenses?
Do you prefer a DSLR or rangefinder type body?
What is your approach to photography?: more artistic or as true to reality as possible
Although both cameras have an APS-C sensor, they could not be more different when it comes to how they render images. Another aspect you might want to consider is that Fuji has a reputation for supporting their cameras with new features via firmware updates long after it is released. (there is one coming late this year for the XT1). Sony rarely releases updates and are mostly limited to bug fixes.