African Photoshoot with the Fuji XT1
African Photoshoot with the Fuji XT1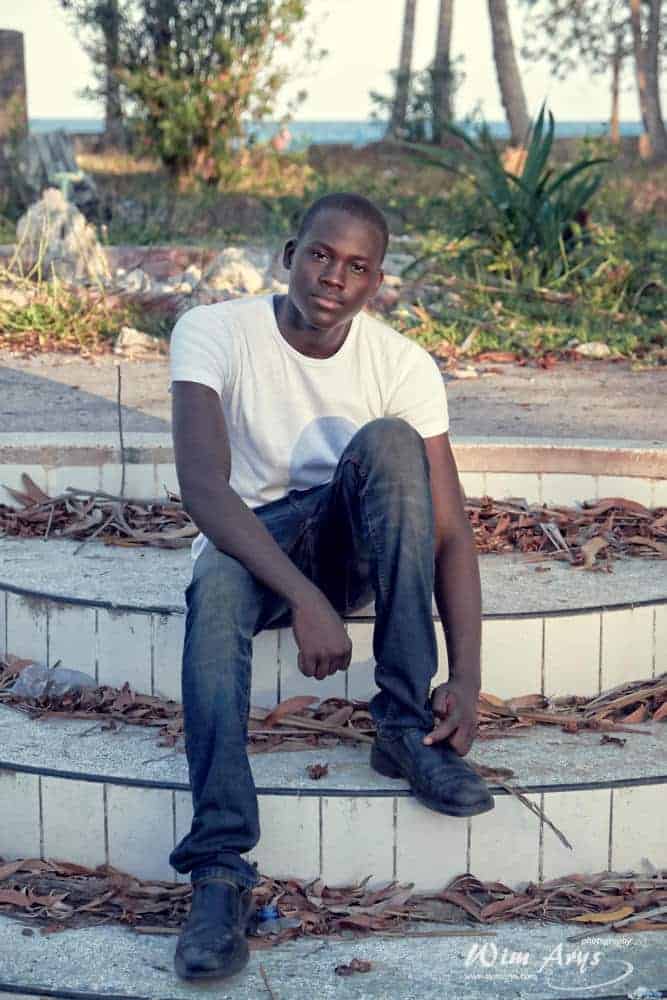 I love the usability of the Fuji XT1. Once you get the hang of all the hands-on controls, it's easy to use it in what I call auto expanded mode. It's easy to switch manually to higher ISO's when needed, or change aperture and shutter speed while keeping the rest of your setting in auto mode. Yes, Fujifilm make very usable cameras.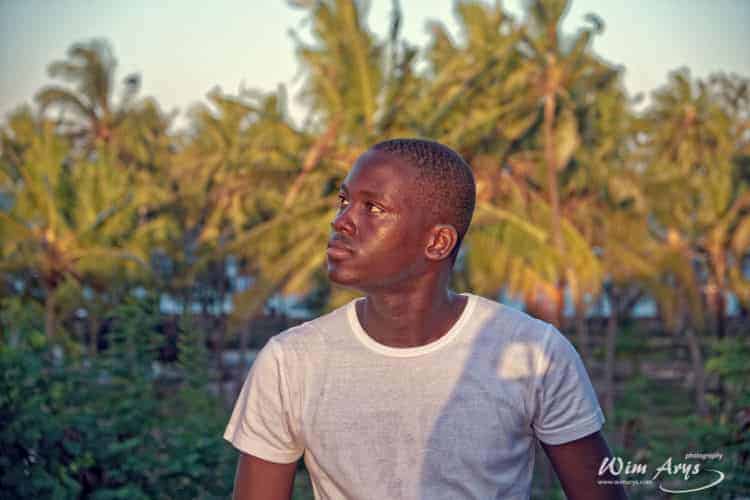 During my time in Tanzania, I did a golden hour photoshoot with a local model John Pascal (feel free to contact him if you ever need a male model in Tanzania). This time of day posed a few difficulties: firstly shooting at higher ISO's because of the light and secondly shooting darker skin tones. I could have used a fill flash but did not have one with me. As the sun sets quickly on the equator, I four myself having to switch to higher ISO's frequently. Now the Fuji XT1 does well at say ISO 1600, but as I had to resort to recovering shadows often from the RAW images. I do feel I bumped into some limits in regards to noise in John's dark skin tones. Note to self: always have a flash with you, even when travelling.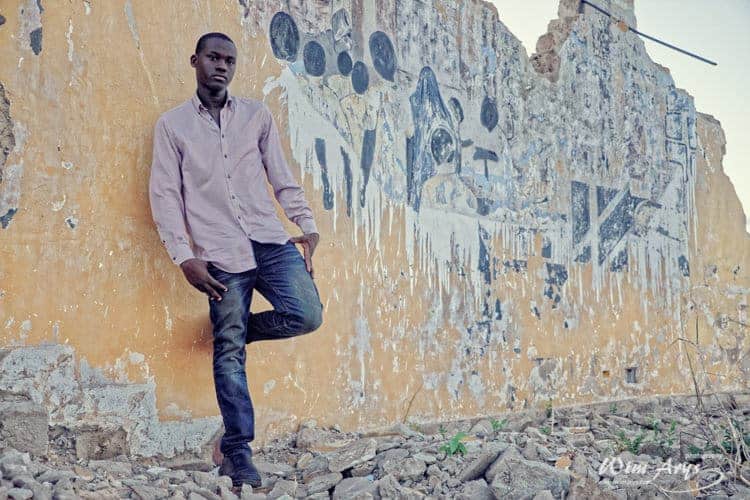 We found an abandoned resort along the Zanzibar coast; I couldn't have asked for a better location. The local artisans still use some of the buildings to make the canvas paintings they sell on the beach to tourist. It was an interesting experience having a behind the scenes glimpse of how ordinary life is for the local people. The resort itself was abandoned a few years ago after the South African owner failed to pay personnel and local taxes. The staff gradually emptied the place of all valuables like furniture in order to get at least some of their work compensated.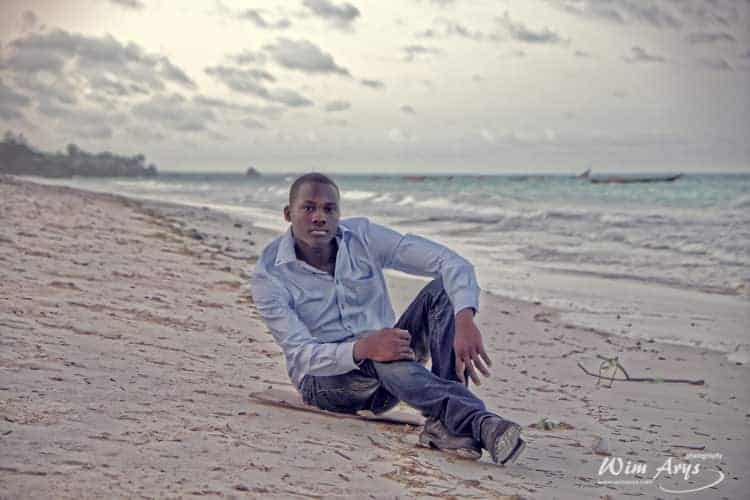 When travelling, I only carry the Fuji XT1 kit lens 18-55 f/2.8-4 that I like a lot. It's already quite sharp wide-open, and this came in handy in order to keep ISO down. Sure I wish I had the 56mm f/1.3 with me, but you have to make due with what you have, and a zoom has its advantages too, especially when you have to work fast.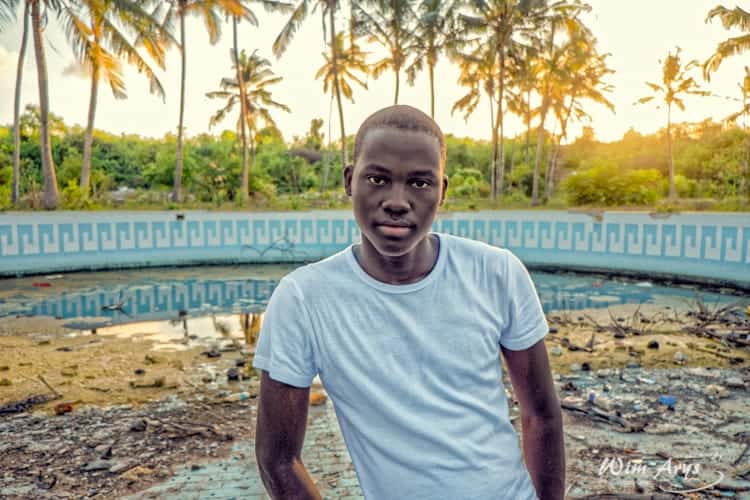 My favourite RAW converter for Fuji X-Trans II files is still Capture One Pro. They recently updated the software to version 8, and while I don't see any big changes in their processing engine (yet) it is superior to using Lightroom for RAW conversion of Fuji XT1 files.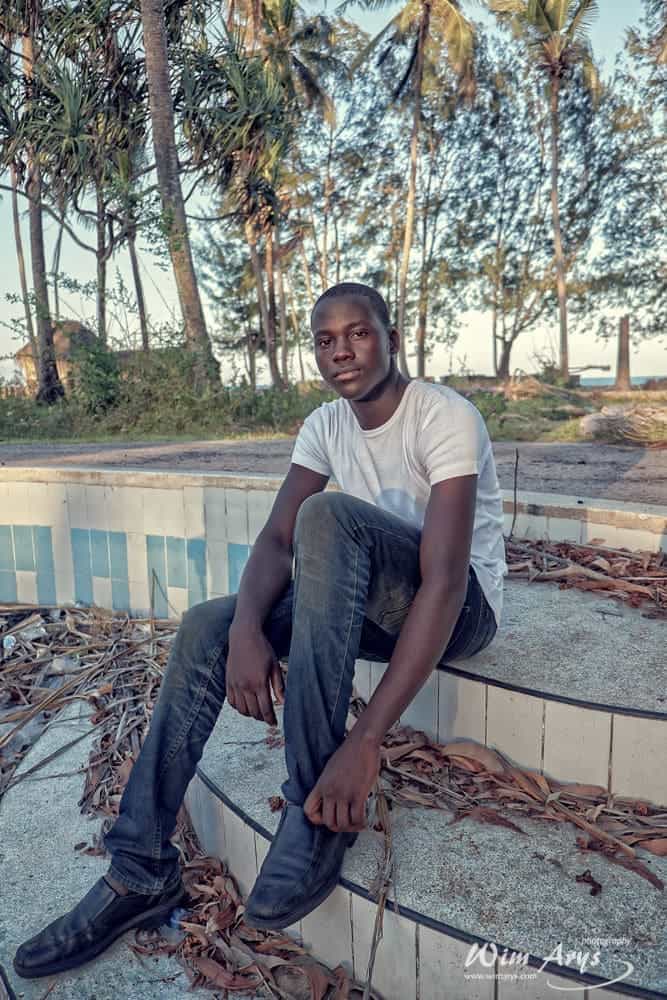 If you're a Fuji camera user,  you'll know that it is essential to go with a 'look' for your images. I also carried a Sony A6000, excellent little camera capable of rendering more-or-less realistic images, but the Fuji XT1 screams for a touch of vintage or analogue processing. I went with a cold, and low contrast look for these images, as I thought it suited the scenery and the beautiful African skin tones best in this instance.