Sony LA-EA3 adapter for full frame cameras
Sony LA-EA3 A- to E-mount adapter review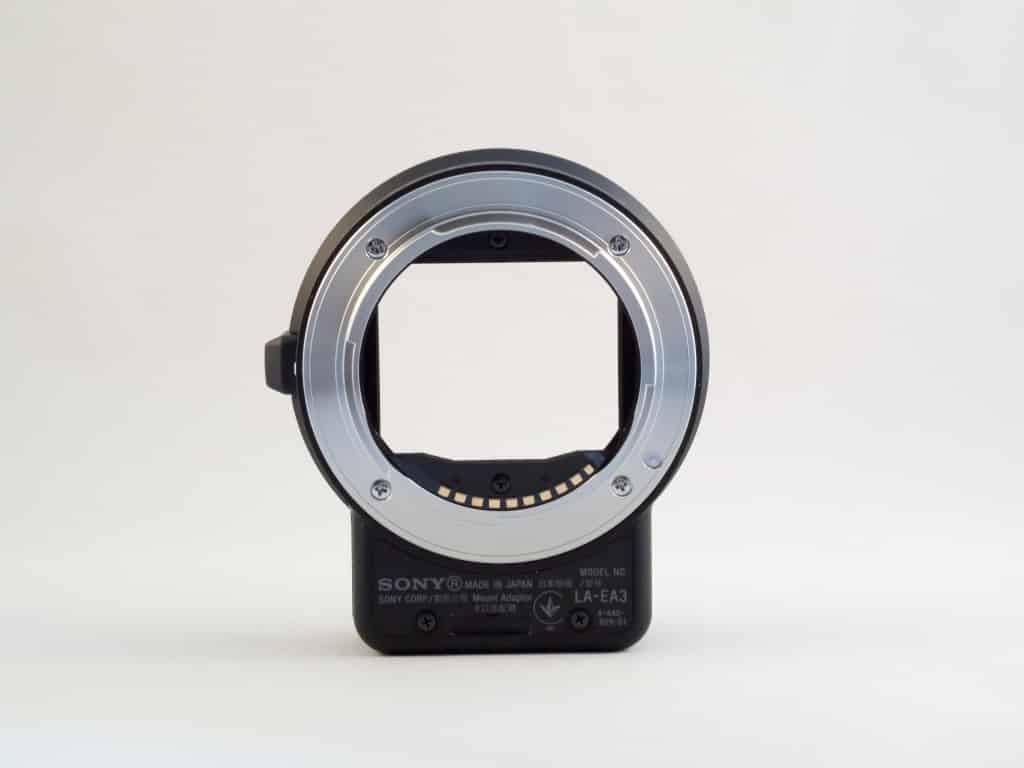 Introduction
The Sony LA-EA3 A-Mount to E-Mount Lens Adapter enables you to attach any A-mount lens to any full frame or APS-C Sony E-mount digital camera. This lens mount adapter supports Auto Exposure, Autofocus, TTL metering, Aperture and hence basically turns your A-mount lens into an E-mount lens. This is possible due to the shorter flange distance (distance from the lens mount too the sensor) of the mirrorless E-mount system compared too Sony and Minolta A-mount.
This adapter is lightweight and also has an integrated, standard 1/4″-20 tripod mount to give more support to larger and heavy lenses. You should know that autofocus is not possible with the older Sony and Minolta screw driven lenses (like the excellent SAL135F18Z) , as these use a mechanical pin to change the internal position of the elements in order to achieve focus. This is where the LA-EA4 comes in, Sony's other adapter for excactly these kinds of lenses.
The Sony LA-EA3 uses the in-built autofocus engine of the camera, hence performance can differ depending on the camera model you're using it with. I've used it excessively with the Sony A9 over the years.
Sony LA-EA3 In Use
Before the firmware v2.0 update, I had the feeling that Sony deliberately crippled the overall performance of this adapter in order to convince you to buy new E-mount lenses over using your older A-mount equipment. But since firmware version 2 and of course the better overall autofocus performance of Sony mirrorless cameras starting from the Sony A7 Mark 2 including Phase detection AF, this adapter is very useable indeed.
On my Sony A9 for instance, this update enabled the camera to focus continuously on a subject during continuous shooting at speeds up to 10 fps when using Hi or Mid Continuous Shooting mode.
Since very few people are still buying A-mount lenses, prices have dropped significantly on these, and I picked up Tamron 85mm, 45mm and 35mm f/1.8 on the cheap in the last few years. These are really excellent lenses, as good as the Zeiss designed Sony offerings, and they really work as native lenses on the Sony A9. Full continuous autofocus including Eye AF and face detection, and since these lenses have a focussing system like Sony's own SSM they are just as fast. I would wager that if you have a relatively new APS-C camera staring from the Sony A6300 with Phase-Detection AF or a full frame A7 mark 3, that performance would be impressive too.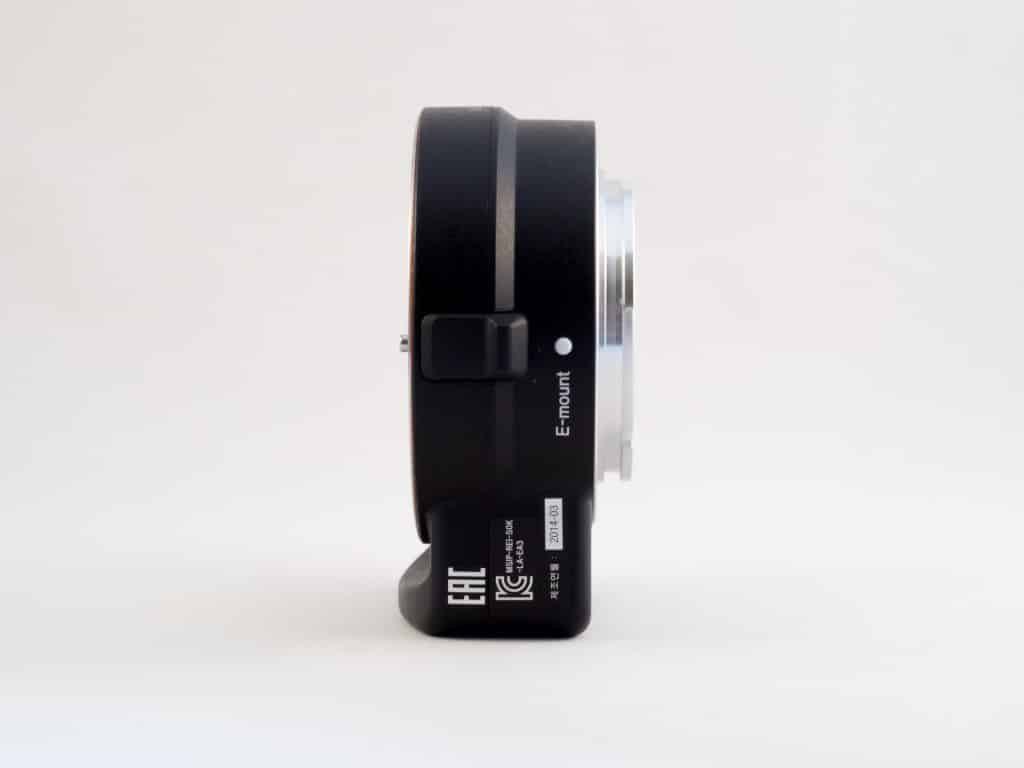 Conclusion
The Sony LA-EA3 might well be worth the investment if you own a few SSM A-mount lenses and a relatively new Sony camera with phase-detection AF. This combination will give you near native lens autofocus performance and at a fraction of the price too. Especially if you own a Sony A9, Sony has opened up the entire autofocus capabilities of this camera with adapted lenses in order to attract sports and wildlife photographers who still use their older A-mount telephoto primes.
If however you are looking for an autofocus adapter for the late Minolta, early Sony screw driven (non SSM) lenses, you should look at the Sony LA-EA4 which has the appropriate mechanical drive as well as it's own phase detection autofocus system which is needed to use them with E-mount cameras.