Sony DT 18-55mm f/3.5-5.6 SAM II
Sony DT 18-55mm f/3.5-5.6 SAM II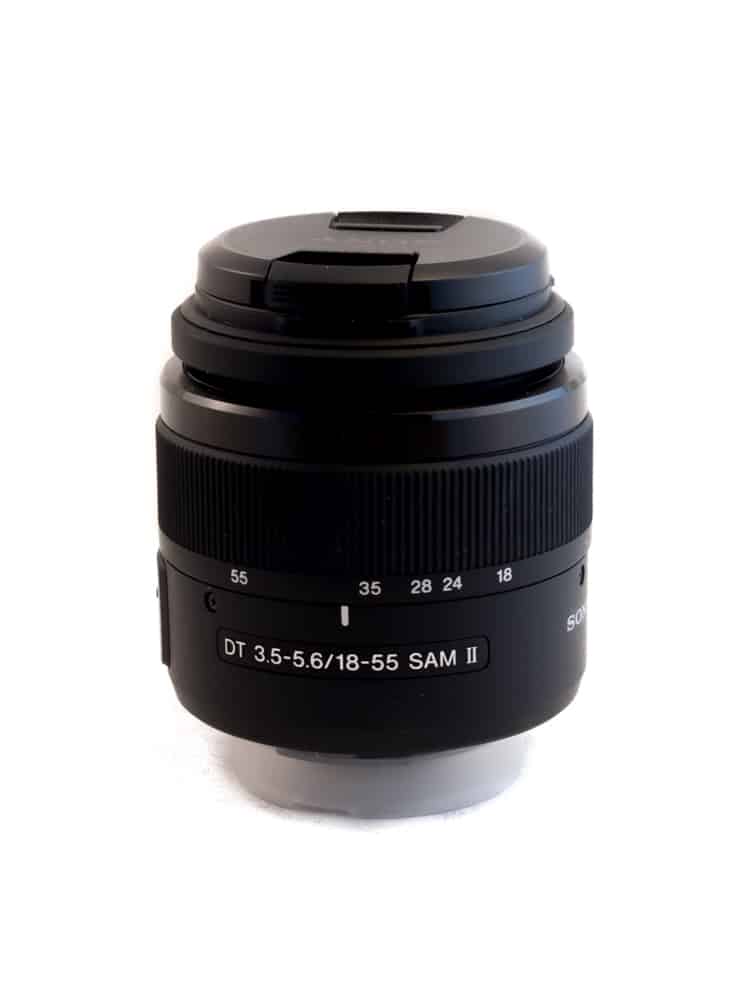 Introduction
The Sony DT 18-55mm f/3.5-5.6 SAM II lens provides a 35mm-equivalent focal length range of 27-82.5mm going from wide angle to portrait-length perspectives. This lens has the older SAM (Smooth Autofocus Motor). SAM has now been replaced by the superior SSM, but still does an OK job at auto-focussing, albeit a bit noisier.
The Sony DT 18-55mm has two aspherical elements with one ED (extra-low dispersion) glass element to help reduce chromatic aberration throughout the zoom range while also helping to produce sharper images.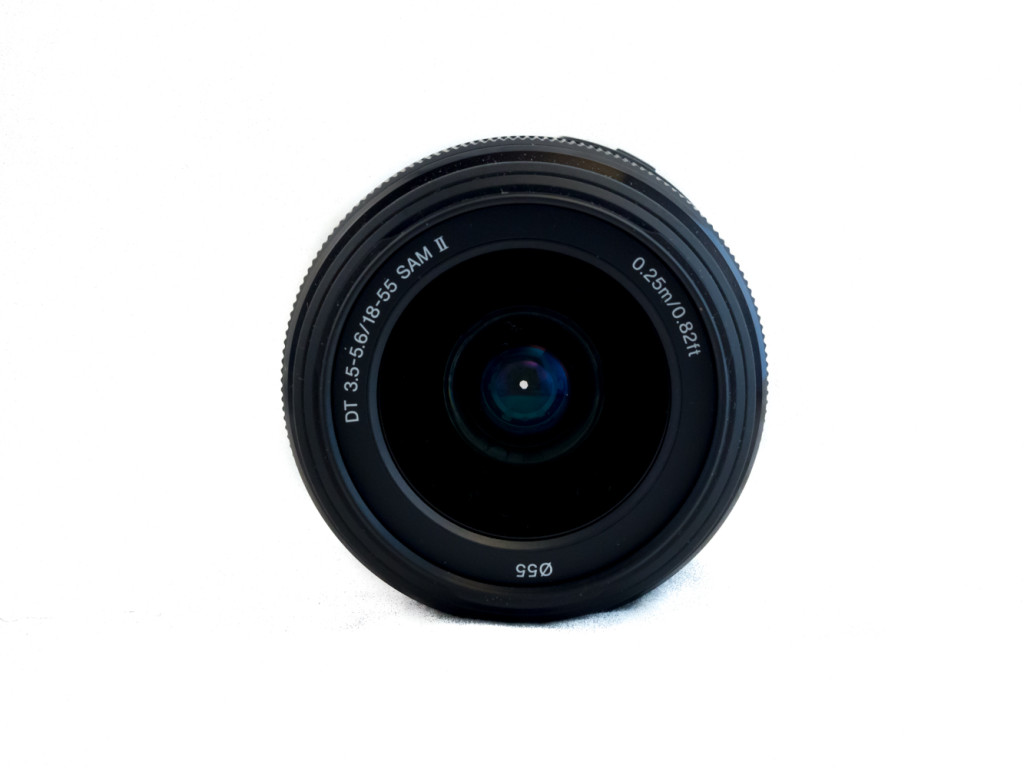 DT 18-55mm f/3.5-5.6 SAM II in use
This lens is all plastic and feels a bit toy-like. Movement of the zoom ring is far from smooth; the focus ring is tiny and horrible to use. There is wobble in the barrel when fully extended.
This is a relatively cheap kit lens so don't expect too much. Sharpness is decent, chromatic aberration and purple fringing is mild and easily corrected. There is some heavy barrel distortion at 18mm, but this is typical of standard zooms. I do feel that images were a bit dull and lacking any real "pop".
When paired with the Sony A58, focus is decent enough, but there are cheaper and better systems out there for the moment.
Conclusion
The Sony DT 18-55mm is quite decent for the price, but the extra cost of the SAL1680Z or even the Sony 16-50 will be justified for most people in terms of better image quality, speed and usability.