Sony A7R II review
Sony A7R II review
Introduction
The Sony A7R II is the first camera with a BSI (Back Side Illuminated) 24×36 new generation sensor 'Exmor R'. This new sensor is faster, offers a 42.4-megapixel resolution, has integrated autofocus points and the ability to shoot in 4K. Besides the new sensor, this is a thoroughly redesigned camera, as it also has a faster Bionz X sensor and the body feels and looks much better built than any other A7 series camera. The 5-axis sensor stabilization, first used in the A7II is also here, and the lens mount has been upgraded to better specifications.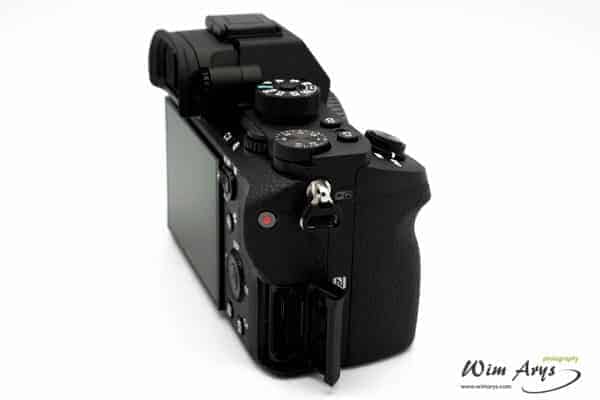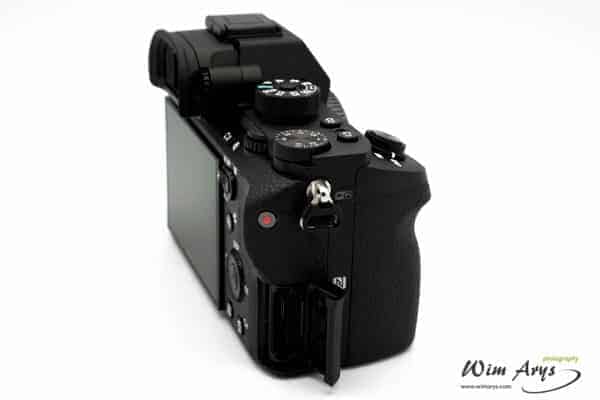 Exmor R sensor
With the A7R II (ILCE-7RM2), Sony has succeeded in developing the first full frame 24×36 BSI CMOS sensor with a 42.4 Megapixels resolution. The new sensor has a gapless on-chip lens design and an anti-reflection coating. These innovations improve the light collection capabilities by about 30% compared to earlier non-BSI sensors.
The copper wiring used also dramatically improves data transmission speed, allowing the camera to create high-resolution 42.4-megapixel stills at sensitivities up to ISO 102,400. This faster transmission speed enables internal UHD 4K video recording with a full dynamic range using the full-frame sensor.
399 point on-chip autofocus points
The re-vamped Fast Hybrid AF system also looks impressive. It uses 399 on-sensor phase detect AF points with 25 contrast-detect AF points to improve speed, accuracy and tracking performance. The sensor has a coverage of about 70% horizontally and 70% vertically. This means that AF points cover around 60% of the surface of the sensor, well above the AF coverage of a conventional full-frame DSLR.  Sony states a performance improvement of about 40%, and it certainly feels a lot faster and more responsive that the original A7r, even surpassing the A7II. Low-light performance still lags behind a bit, but it has definitely improved.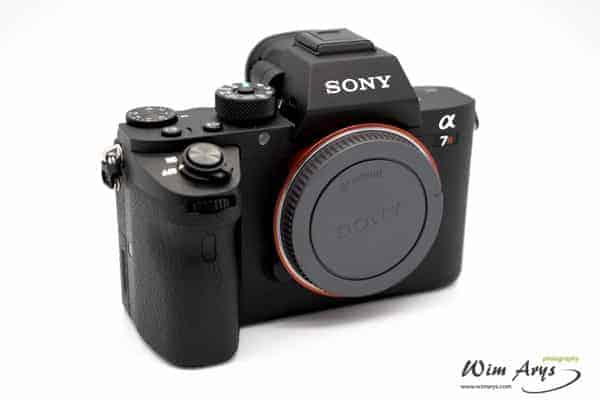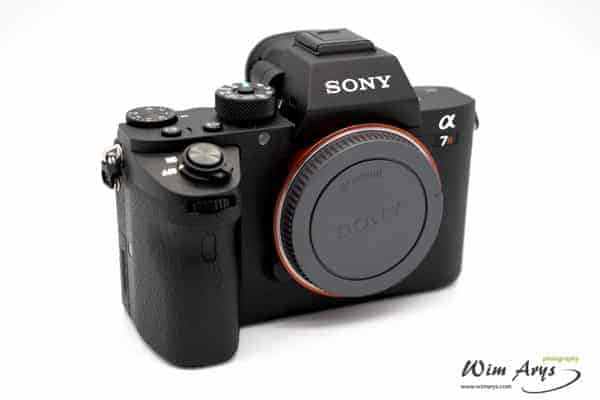 Another feature available with this AF system is a Lock-on AF tracking that will analyze more information from the scene to provide dramatically improved accuracy and stability. Eye AF is also available which will prioritize a subject's pupil for excellent portraits even with a shallow depth of field.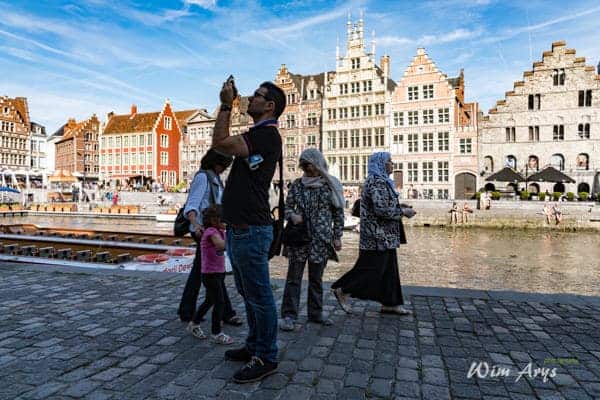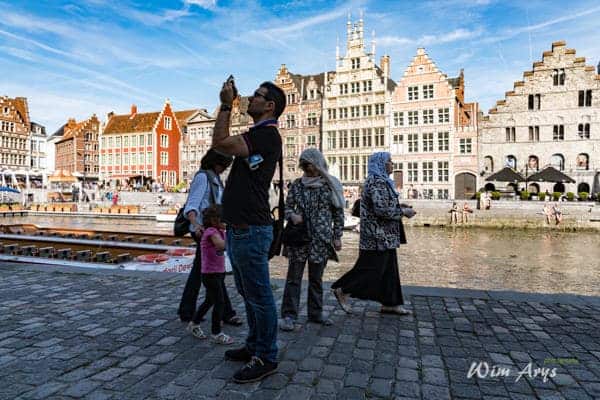 Thanks to the use of this copper wiring, the faster readout allows for tracking while shooting at a generous shooting rate of 5 fps. This in bursts of up to 24 frames when shooting in JPEG Fine L format at 42 MP. A continuous AF Display allows users to view the active AF points. I can tell you that there is a good improvement in the responsiveness of the autofocus. This AF system also works with A-mount glass and the LA-EA3 adapter.
I've tried a few combinations, here are my findings.
Sony A7R II with LA-EA4, SAL20F28, and SAL2470z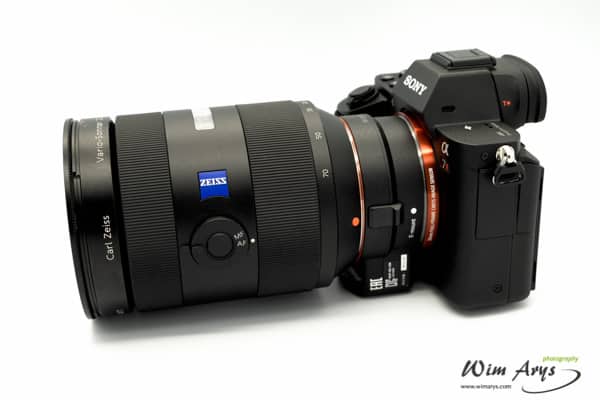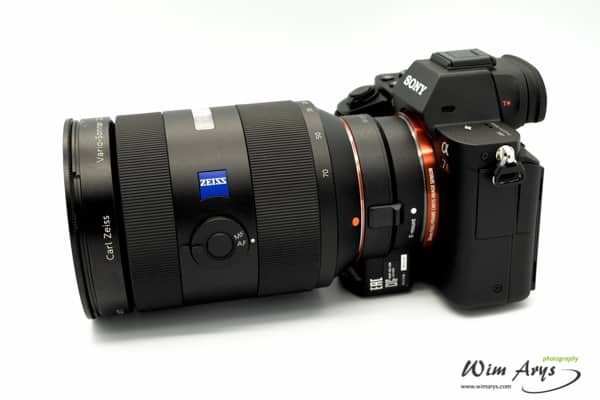 The Sony LA-EA4 basically is the autofocus module from cameras like the A99. This system uses an SLT mirror with a dedicated motor that allows you to use older Sony and Minolta era lenses that have a mechanical aperture mechanism. The adapter has 15 phase detection points of which 3 are cross type. It focusses a lot faster on the A7R II than it did on the original A7r, although keep in mind that these AF points only cover around 10% of the frame.
Sony A7R II with LA-EA3, SAL50F14z, and SAL2470z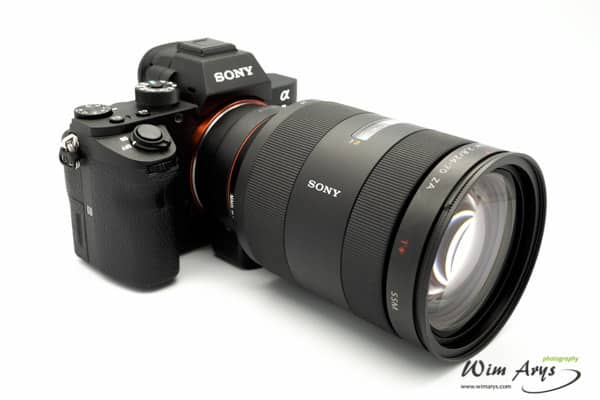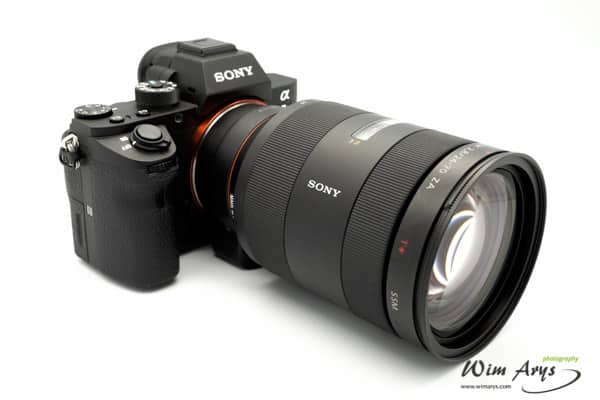 One of the best new features of the ILCE-7RM2 is that it allows you to use the full on-chip AF system with any SAM or SSM A-mount lens and the relatively cheap LA-EA3. Both phase and contrast detection can't be used at the same time, though, you'll need to select which one you want to use in the Menu system. But the combinations I've tried work exceptionally well and fast. Maybe a split second behind FE lenses, but still very useable.
Sony A7R II with DEO-TECH Falcon and Canon 16-35 f/4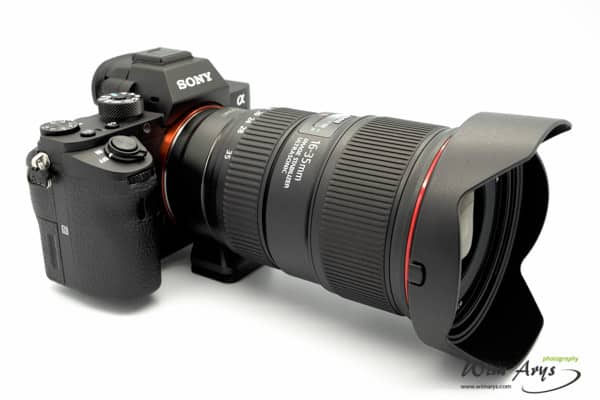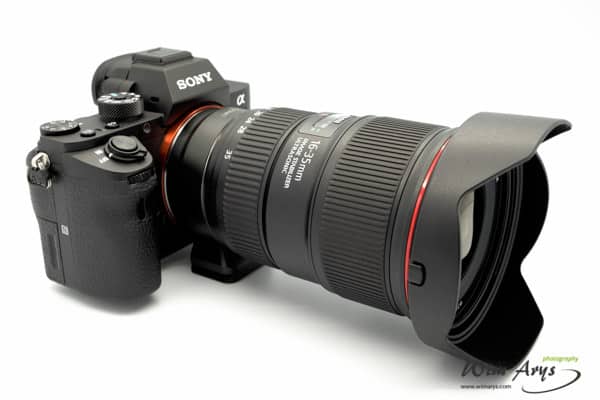 Adapting lenses from other systems with AF was tedious at best before this camera. Now you just need an adapter that relays the electronic contacts, and you'll also be able to use the on-sensor AF. I've had a try with the DEO-TECH Falcon, and a Canon 16-35mm f/4, and this works very well. Deo-Tech does still have a few bugs to iron out (manual focus override disables AF), and they've informed me that they are working on a new firmware release.
Bionz X processor
To accompany this new sensor, the A7R II naturally has a new data processor. This processor, together with the enhanced sensor reading capabilities allows for five fps shooting with AF tracking and, continuous exposure measurement. For a 42.4 megapixels full frame sensor, this is not bad at all. Perhaps it would be a good idea if Sony could also offer a lower resolution faster burst rate in a firmware update.
The A7R II has a classic ISO range of 50 up to a staggering 102400 ISO. Let's see how this sensor performs.
ISO test
These are RAW files converted in Lightroom to JPEG. No noise reduction or any other processing has been applied. This sensor sets new standards for ISO performance. Noise is not detectable up to ISO 12800, generating quite usable images at least up to ISO 25600.
Now let's look at an around 100% crop of the same scene. As you can see, a crop from a 42,6MP image means we're really zooming in on detail here. Keep in mind that noise will be more apparent in a small crop like this.
Noise is not visible up to ISO 1600, and even at ISO 25600 there is still a good amount of detail in the images. I think you'll still be able to get a usable image with some noise reduction at this level. Impressive, Impressive, Impressive.
4K video recording directly to SD card
The Sony A7s was already capable of recording 4K video to an external recorder. The A7R II, records video direct to SD card. This is the first full-frame consumer camera to actually shoot in 4K TV (3840 x 2160 px, no 4K film recording). When using the full 24×36 sensor in a 16/9 ratio, the A7R II  groups pixels to record in 4K / HDTV 1080.
There is a Super35 mm mode that only uses the center of the sensor (close to the APS-C with a multiplying factor of approximately 1.5x) at a native resolution of 5168 x 2912 px. In this case, all lines are read and the 3840 x 2160 px video is obtained by recombining the data. Videographers will know that recording video in this way provides better detail rendering than a native mode. XAVC-S is the format used for both 4K HDTV and 1080.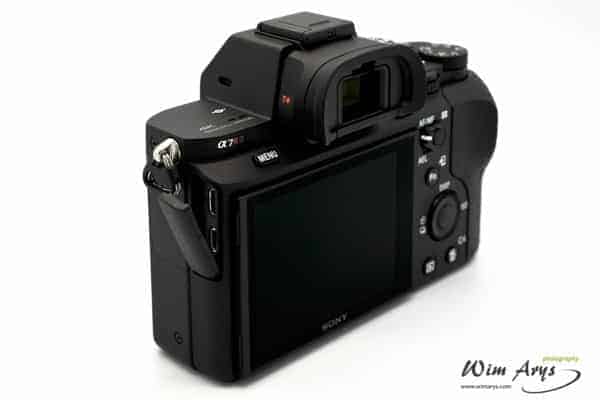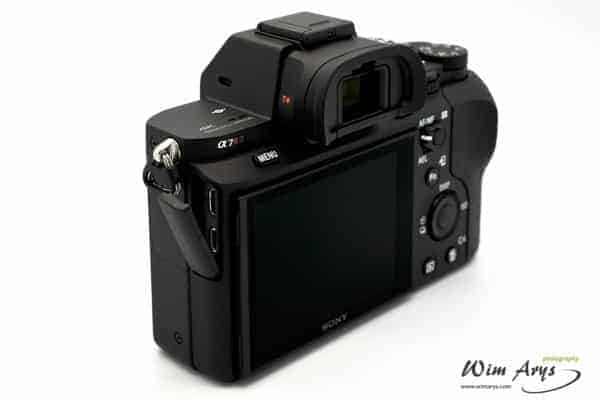 The most demanding videographers should note that the color coding is still in 4: 2: 0 with 8-bit sampling. No progress on this side. Some videographers may regret the absence of a more modern codec for 4K video. The H.265 is indeed much more efficient in this area, although it still has limited support in hardware and software.
Besides this, the A7R II has all the features from the A7S namely:
zebras 70/75/80 / 85/90/95/100 / 100+
magnify focus when developing manually
peaking level / color
TC recording: REC RUN or FREE RUN
Dual Video REC: simultaneous recording XAVC- S & MP4 movie, or AVCHD and MP4
markers: 4: 3/13: 9/14: 9/15: 9 / 1.66: 1 / 1.85: 1 / 2.35 1; and especially the ability to use image profiles (Picture Profile)
Gammas, stamping and all other video settings can be set in the Picture Profiles, like in a semi-pro camcorders. Thanks to the micro HDMI output, it can monitor or record an HD signal or 8-bit 4K 4: 2:. 2 with TimeCode and it is possible to connect a microphone.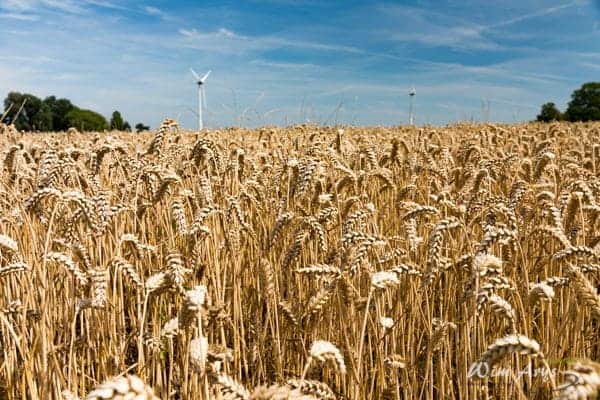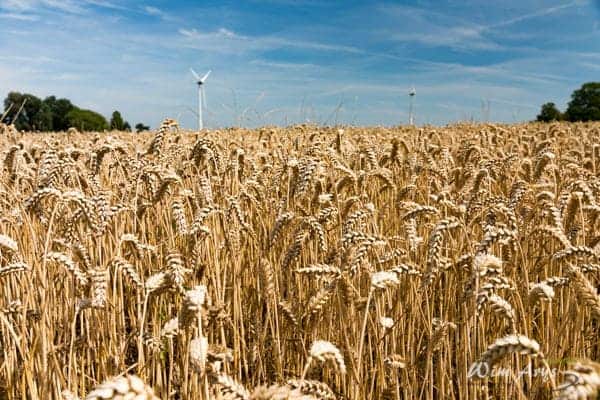 Sony is also offering a new LCD (via the multi-interface accessory shoe): the CLM-FHD5. With a 12.7 cm diagonal, it displays images in HDTV in 1080 and allows you to zoom and display focus peaking, false colors and different video markers. It also has a S-Log mode to facilitate work in this mode.
Mechanical and Silent shutter
One major issue many photographers had with the original A7r was the loud shutter. On the Mark 2, the shutter has a completely new design and on factory setting uses a first curtain electronic shutter to cut down on the noise. The mechanical shutter has a reduced vibration design, cutting down shutter vibrations by 50%.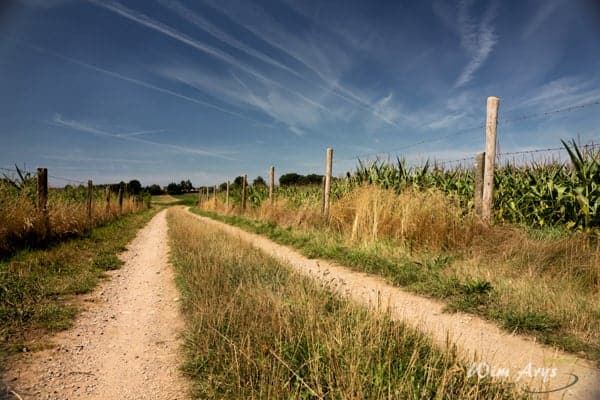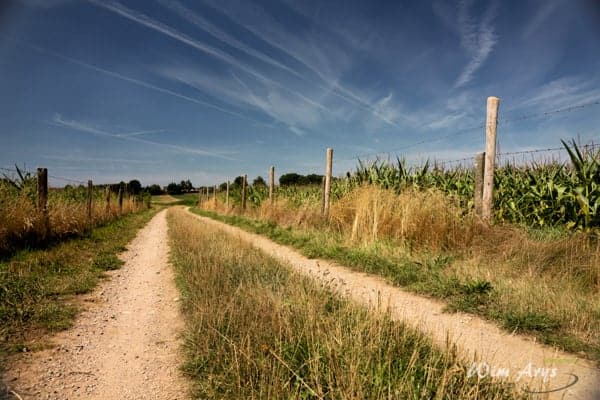 It's also possible to fully deactivate the mechanical shutter for silent shooting. I'm sure many wedding and ceremony photographers will find this functionality very useful. It's also stated that the mechanical shutter should last for 500000 actions, you just know that Sony is aiming this camera for Pro use.
Housing: weight, build and changes
While the general shape of the housing remains basically unchanged from the A7II, some technical issues have been improved. The chassis is now made entirely of magnesium alloy, and The exposure dial now also has a lock. You need to keep the central key pressed in order to turn the wheel, I personally like models with two positions (locked or not), it's more practical.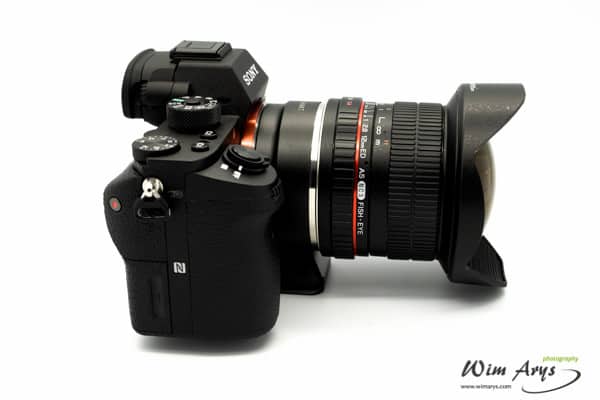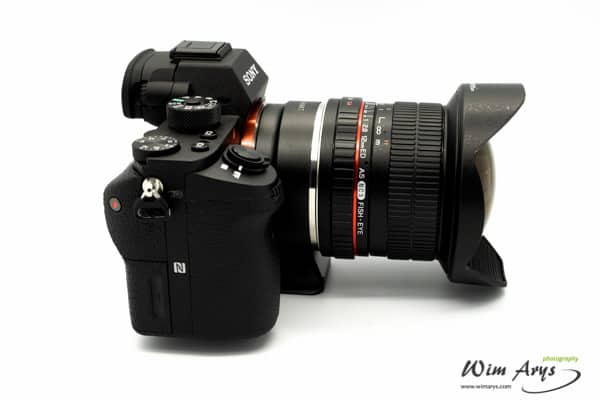 The body is also a bit heavier and the grip larger (A7 II style). Some will complain about the fact that mirror-less cameras are getting too big, but I like how it now balances better with larger (hence often better) lenses. I never saw the point of using a $500 lens on a $3500 FF camera, these lenses do after all have to cover the full sensor, and this means more glass or a drop in quality. You are better sticking with an APS-C camera if this is an issue for you.
Electronic viewfinder and LCD
The XGA OLED (1024 x 768 px) is still used, but the optical construction of the magnifier has been revised to provide a magnification 0,78x. The viewfinder is gorgeous, and I found it's easy to shoot with. Just an FYI: high-end Nikon SLRs (D4S) or Canon (1DX) offers a magnification of 0.7x and 0,76x respectively.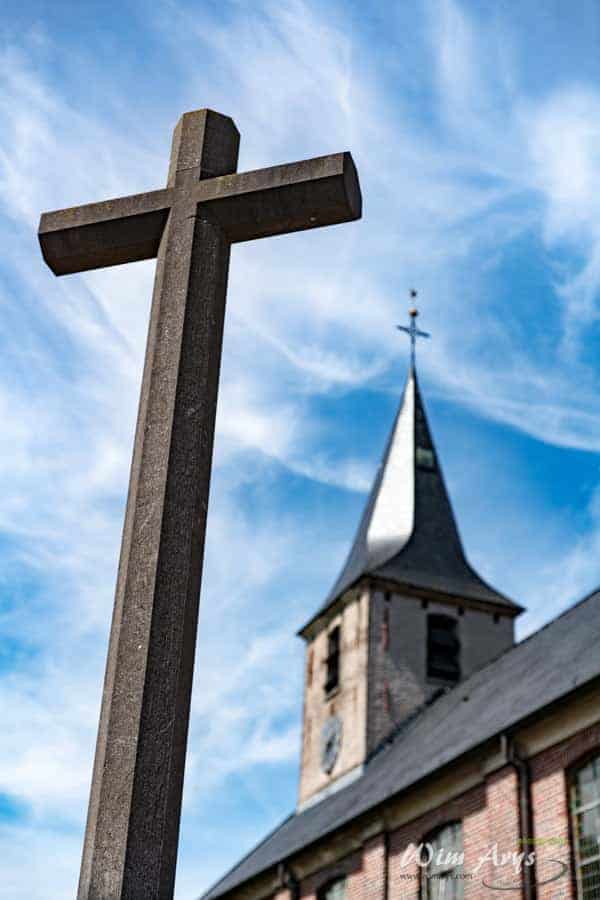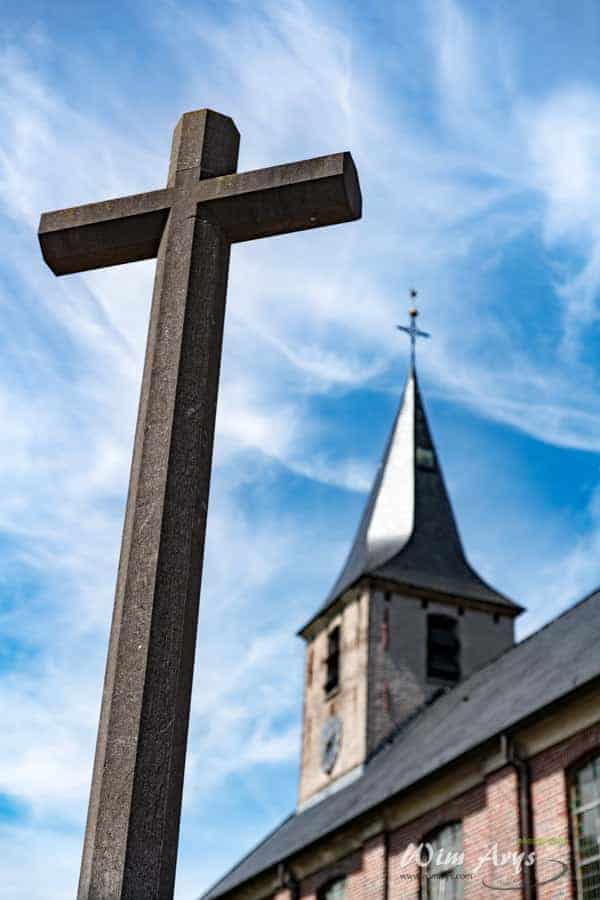 This magnification provides a pleasant and easy framing experience, but Sony should have gone for 1280 x 960 px (like the Leica Q) resolution on a camera of this magnitude. It is at times still possible to see the aliasing in some scenes.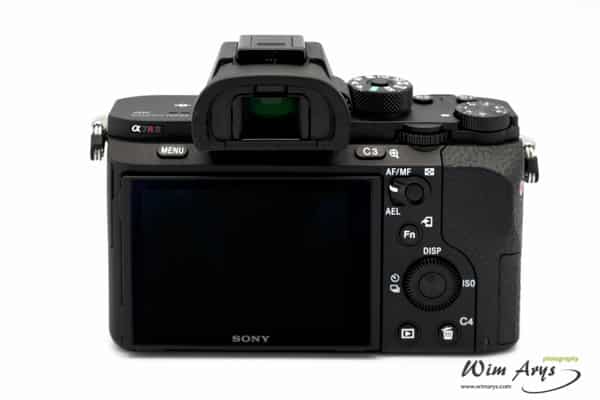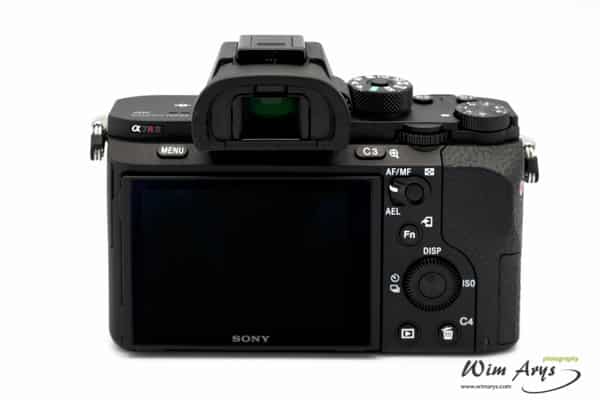 The LCD (still no touch) is mounted on a double hinge that allows 90° upward orientation and 45° down. It has a 3-inch diameter with 1,229,000 points in a 4: 3 format.
5-axis stabilization
The five axis sensor stabilization system first appeared on the A7 II, and was optimised for this new sensor. Sony states a 4,5 EV advantage with this sensor stabilization, and this also works on any adapted lenses you'd want to use.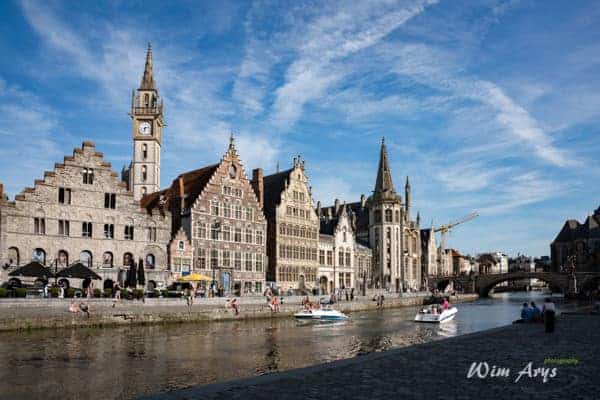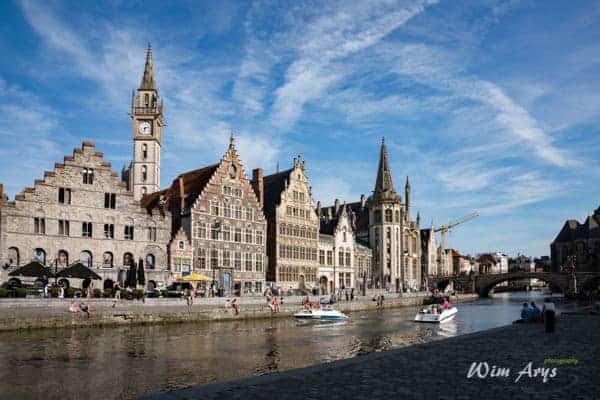 For long focal lengths, the system will only correct for pitch and yaw adjustments. Macro and will benefit from the inclusion of horizontal and vertical shift compensation, and all shooting styles will get usage out of the roll compensation. All five axes of stabilization will function at all times, even when used with third-party lenses and adapters or lenses with built-in optical stabilization.
Conclusion
The Sony A7R II brings many improvements, starting with a higher resolution 42.4 megapixel and especially the on-sensor true phase correlation autofocus (399 points). The BSI sensor can capture beautiful images with lots of dynamic range and I'm sure it will score top of the list in technical tests. The slow autofocus which plagued the original A7r is completely gone, and this camera is now quick and responsive. With a burst rate at 5 fps and good follow autofocus and an the improved object tracking capabilities, the A7R II can be used in many photographic fields.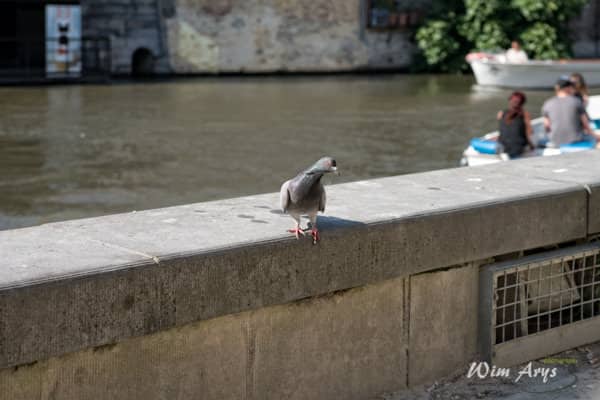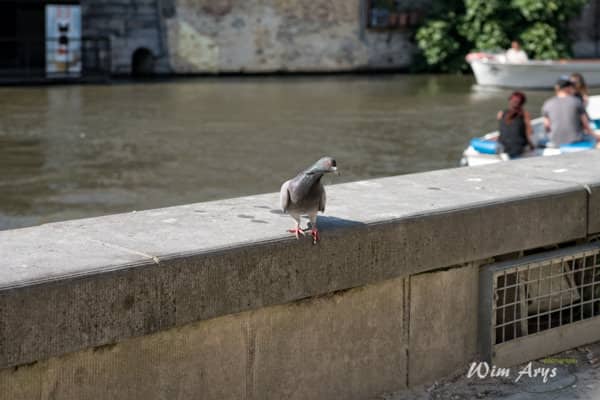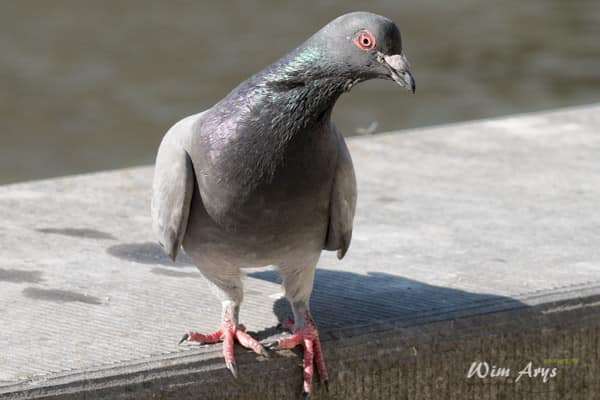 Both wide autofocus and 5-axis sensor shift stabilization can be used with SAM/SSM A-mount glass as well as other mounts (with an adapter). I'm sure many Canon users will be quite interested in this, especially in the field of landscape and architecture. If you're into action photography, this camera will perform very well with FE glass, but don't expect the same performance with adapted lenses. Don't see this as a criticism; the fact that it's even possible is amazing. And autofocus is still fast and accurate with these lenses, just don't expect the same performance as with FE lenses.
4K video capabilities will appeal to many videographers since it is the first 24×36 4K TV capable camera that can write directly to SD card. You'll also find all the excellent tools and functionality of the A7s here like focus peaking, zebra,  S-Log ….
Although the ILCE7-RM2 still uses the NP-FW50 batteries, battery life seems to have improved over earlier models, allowing for about 30 more shots. You'll also be interested in the fact that the camera comes with 2 batteries and an external charger. It's also possible to charge (or use) the camera on-the-go via USB with a 20.000 Mah battery.
The magnesium alloy body certainly feels like it can handle a punch, and judging by the new mechanism for opening and closing both SD card and HDMI/USB ports, it's built for a higher degree of weather proofing. The EVF looks beautiful, the extra magnification ratio certainly helps when framing your shots. The LCD screen has remained largely unchanged, but I never had a problem with the fact that it's not touch-sensitive.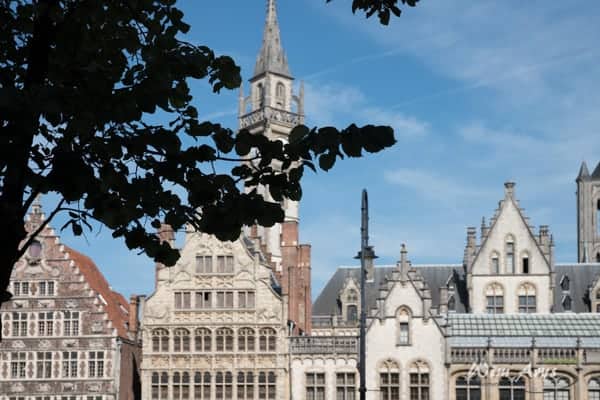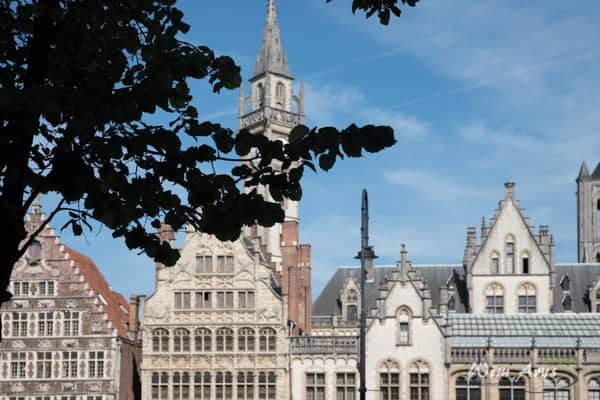 The Sony A7R II is a very convincing mirror-less camera. I've always had a weak spot for BSI sensors and the images they produce, and this is the first Full Frame version. I'm sure when you open up an RAW file in Lightroom you'll be amazed. Is it worth $3200? Well I was surprised at how responsive this camera turned out to be, I have the feeling that Sony cut very few corners and did their very best to get a 'Pro' camera on the market.
If you purchased or tried an original A7r, and found it 'lacking' somehow, I'm sure you won't have the same feeling with the A7rII. Sony listened to their users, and we now have a better camera for it.
Pricing and Availability
The A7R II is available now for a recommended price of $3200 or €3500
Amazon US: Sony ILCE7RM2/B a7R II Full-Frame Mirrorless Interchangeable Lens Camera, Body Only