NiSi v3 filter holder system and filter review
NiSi v3 filter holder system and filter review
Introduction
Anyone serious about long exposure photography with wide-angle lenses will eventually end up looking at a Square Filter Holder System. These systems use oversized pieces of rectangular optical glass that are placed in front of your lens to reduce the amount of light hitting the sensor. This in turn allows the photographer to use longer shutter speeds to achieve a range of effects like silky smooth water, thick mist and cloud streaks. Another application is tempering bright skies with a graduated filter for general landscape photography.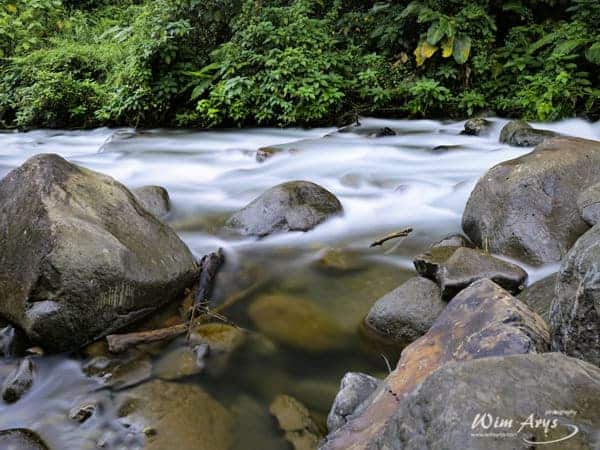 Finding a decently priced Square Filter Holder system and high-quality filters isn't easy, though. This photography field has been traditionally dominated by Lee Filters, with companies like Formatt Hitech and Cokin following in their footsteps. If you're on a tighter budget, you'll also find an abundance of cheaper filter systems from mainly Chinese manufacturers on eBay and Amazon.
There is always the question of quality, though, as some filter systems add what is called colour cast, decrease sharpness and reduce contrast. These problems aren't exclusive to the cheaper Filter systems as you can read in my Formatt Hitech review earlier this year.
In Europe and the US, NiSi is a relative newcomer in the square filter system market. And at least on paper, they do seem to offer high-quality products and very competitive prices, so I decided to give them a try.
About Nisi
NiSi is a Chinese company that specialises in photographic filters. Their manufacturing and research facilities cover an area of 500 square metres with professional CNC machining equipment and advanced optical instruments. This company has a team of optical design experts with over 20 years of experience. They don't just produce for their in-house brand but also have many international clients for whom they design and manufacture optical photography equipment.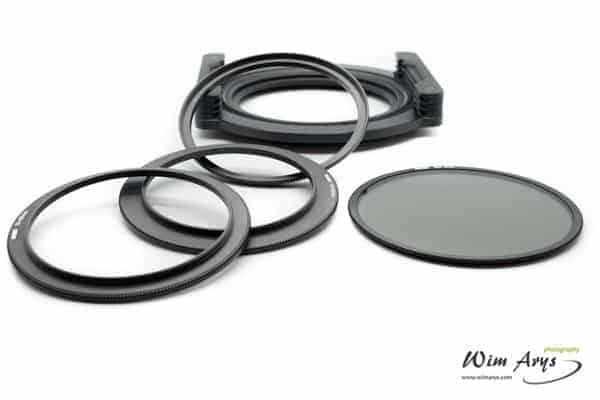 The glass used in the filters come from AGC in Japan and Schott in Germany. Their frames are made from high-quality aviation grade aluminium with a thickness of only 5.2mm, the thinnest in the world so far. Many of their products incorporate double side, anti-reflection, water/stain/scratch resistant coatings to assure optimal transmittance and ultra-low reflectivity. NiSi currently produces three filter series (UV, CPL and ND) all by the strict ROHS European standards.
NiSi v3 filter holder system
NiSi Digital has recently launched a new patented design 100mm square filter holder system. This filter holder has a few interesting innovations like an ad hoc adapter ring that incorporates an 82mm CPL filter. This polarising filter is extremely thin, enabling it to work inside the filter system without any vignetting or artefacts. It's possible to rotate this CPL with a special gear behind the filter holder.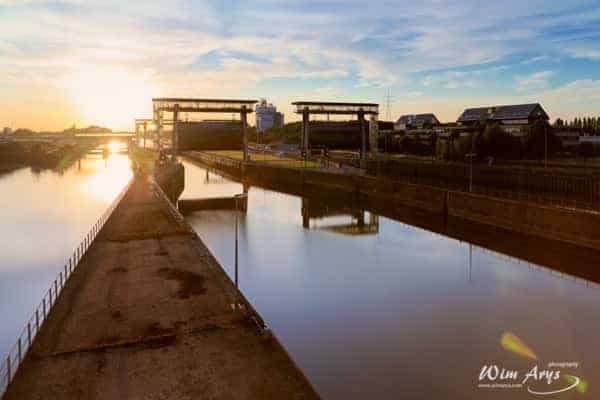 Incorporating a CPL in your landscape or long exposure system has several advantages besides adding contrast and clarity to your images. It also reduces reflections from the lens (or markings on the front) and can act as a kind of graduated filter (eliminating blown out skies) in the right conditions. The use of a CPL reduces the light entering the lens by one to two stops.
The holder itself can accommodate up to three 100mm square filters of your choice and fits all makes of lenses with 67mm, 72mm, 77mm and 82mm filter sizes. The set has three step-up rings to accommodate the smaller thread sizes, all included in the box. The special 82mm adapter ring holds the ultra slim CPL filter I mentioned earlier. The wide angle adaptor rings and filter holder all have an integrated foam collar to eliminate stray light entering the lens.
Nisi AR ND1000 (3.0) 1o0x1o0mm 10 stop filter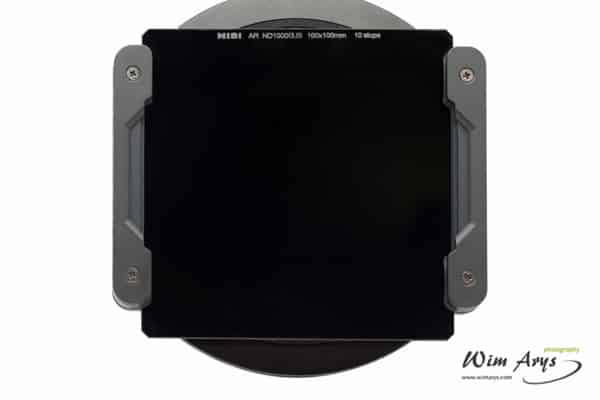 NiSi were kind enough to supply me with an ND1000 (3.0) filter for this review.  This square filter is made of high quality Japanese optical glass from AGC (equal to Schott HK-9L) and offers ten stops of exposure correction to weaken the light entering the lens effectively without any colour cast. The NiSi ND1000 has an anti-reflective multi-coating on both sides and is waterproof and stain-resistant. Both sides have their precision grinding and polishing technique applied with the markings etched by laser on the surface. Just like Lee filters they have an EVA protective seal to calibrate better the filter in your filter holder and prevent flare and come in a high-quality fabric pouch.
NiSi v3 filter holder system in use
Nisi want to become one of the big players in the photography market, and their products all seem to be made to a very high standard. All parts in the filter holder system are CNC machined and have a lovely matte finish. Every element of this system looks beautifully crafted and elegant, you do notice that a lot of work has been put into the design and fabrication of this product. NiSi Digital has eight professional photographers on retainer who give feedback on all their designs, and they were also instrumental in this very smart filter holder.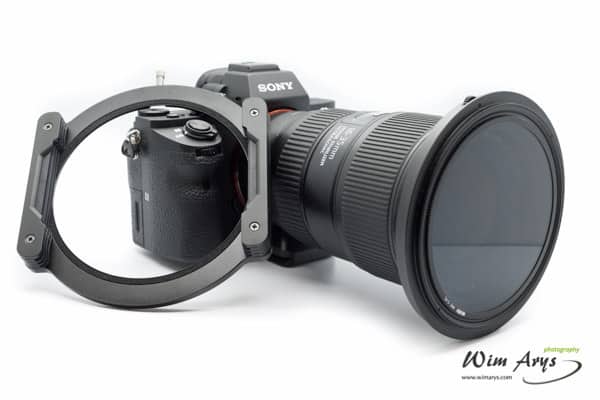 The assembly of the filter system is quite straightforward: the filter ring adapter (either 67mm, 72mm, 77mm) screws on your lens filter thread that in turn screws onto the 82mm adapter ring. The 82mm adapter ring can accommodate the thin polarising filter, and the 100mm holder system called HS-V3 just clips onto this ring by the use of a metal pin. This system makes it easy to assemble and disassemble the filter holder itself, but the HS-V3 does turn freely around the 82mm ring. Not a real problem, but if you're coming from another filter holder system, it is something that might need some time to get used to.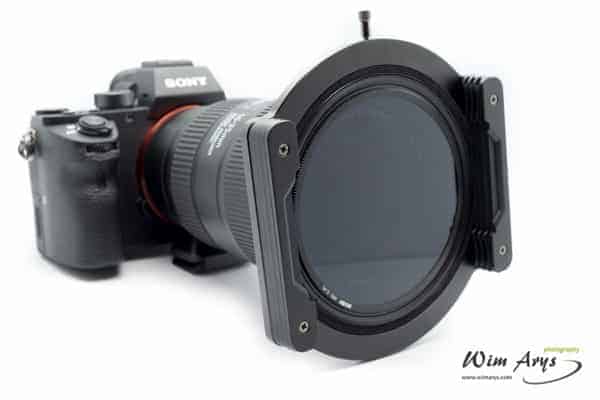 The 100mm filter holder has a flocked inner ring to ensure a tight fit once you've inserted a filter. At first, the seal might feel very tight, but this is necessary to ensure that no stray light can enter the lens.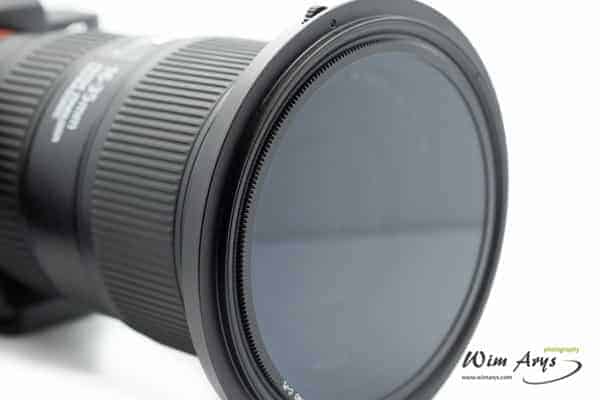 The most important part of any filter system is, of course, the actual filters themselves. These large square pieces of glass slide into the front part of the holder right in front of the lens. The NISI system has three slots that allow you to stack up to three filters of your choice.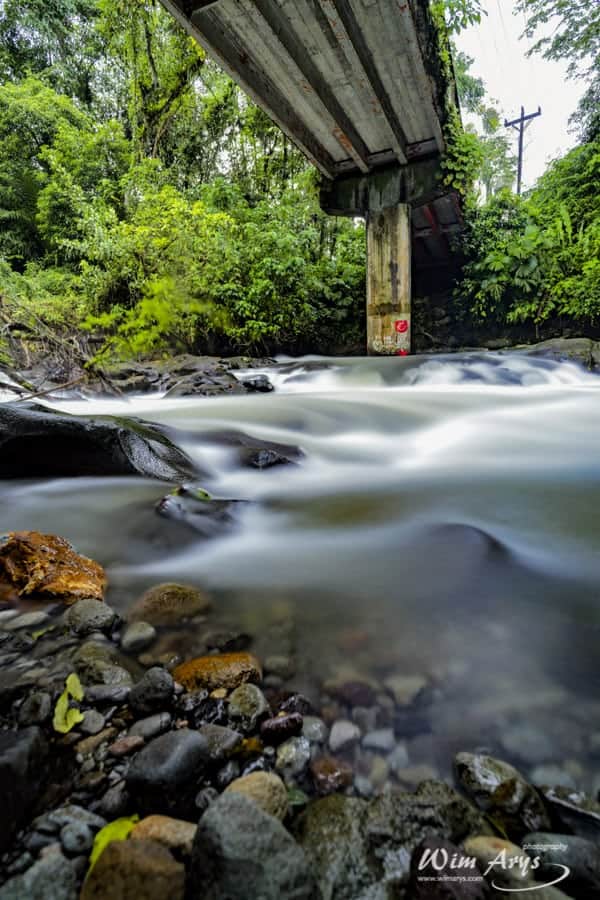 I've become suspicious of big claims about the quality, scratch resistance and 'no colour cast' of ND filters. But NiSi filters work as described, I could see no colour cast (when used with a grey card), it's very effective at eliminating unwanted reflections and in the few months that I've been using them, they seem very durable.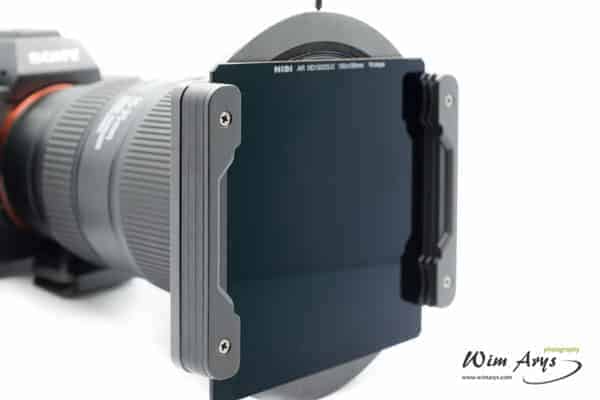 Conclusion
The Nisi v3 filter holder system is an excellent choice for any long exposure or landscape photographer who is looking for a high performing filter holder system. Whatever wide-angle lens you use, you'll be happy to know that you'll find all the most commonly used filter thread adapters inside the box. All parts are exceptionally well made and assembly is straightforward. The inclusion of high quality slim polarising filter and the unique rotating mechanism prove that a lot of thought has gone into the design of the NiSi v3 and that this company is listening to their user base.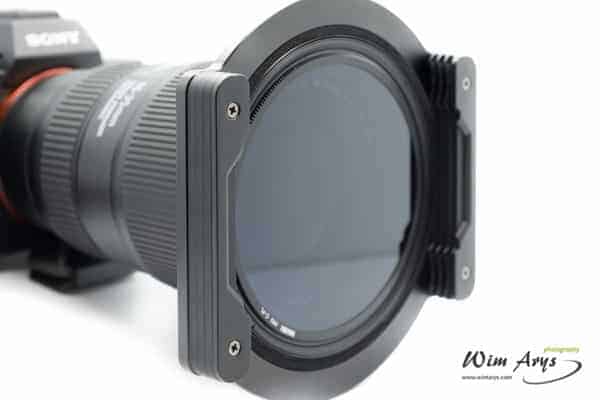 The Nisi AR ND1000 (3.0) 1o0x1o0mm filter rivals any 10 stop filter from any of better-known brands, with no decrease in sharpness or contrast detectable. Colour cast from this filter is also virtually none existent, except in very dim conditions without the use of a grey card to adjust white balance. In any case, this was easily rectified in Lightroom (something that is not always the case with ND filters from other manufacturers).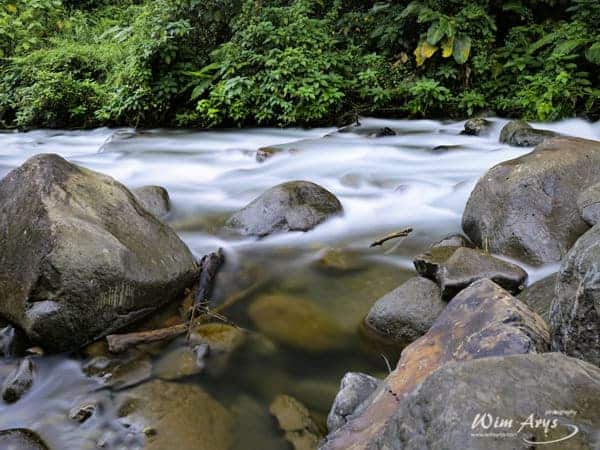 Using the v3 filter holder together with their Nisi AR ND1000 filters did not cause any vignetting on my Full Frame Canon 16-35mm f/4 wide-angle lens, even though this lens requires the use of one of the step-up adapters. This will be my filter system of choice from now on.
Purchase and availability
NiSi has an extensive distribution network around the world, have a look at their website to find your local distributor here. If you'd like to see more images made with Nisi equipment, the NiSi Singapore Facebook page shows updates and examples frequently. In Belgium, NiSi is distributed by VDH Photo Supplies.