New Adobe Creative Cloud Mobile Apps
New Adobe Creative Cloud Mobile Apps
Introduction
Adobe released a bunch of new New Adobe Creative Cloud Mobile Apps and updates to Lightroom and Photoshop today.
This version includes new connections between essential CC desktop tools and a new family of mobile apps that extend the power of Photoshop.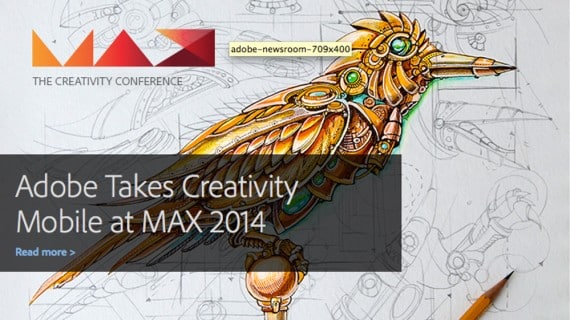 All the new releases from Adobe
New Adobe Photoshop features and Adobe Creative Cloud Mobile app:
Photoshop Sketch lets creatives draw with new built-in expressive brushes and enables an integrated workflow with Photoshop CC and Illustrator CC.
Updates to Photoshop Mix extend precise mobile compositing capabilities and now includes enhanced integration with Photoshop CC, as well as a new iPhone version.
Lightroom Mobile app:
Builds on integrated desktop and mobile workflows and includes features to allow clients to select favorites and leave comments for photos shared online.
GPS information from iPhone photos now syncs with Lightroom desktop.
New to Illustrator:
Illustrator Draw (formerly Adobe Ideas) gives users access to their favorite vector drawing tools and features in a new interface.
High-fidelity integration with Illustrator CC and enhanced support for Adobe Ink and Slide.
Illustrator Line, a precision drawing app, gives creatives new features for correctly distributing shapes as they draw, plus the ability to send sketches to Illustrator CC.
In the Premiere video editor range:
Adobe Premiere Clip app quickly transforms the video shot on iPhone or iPad into edited videos that are simple to share.
Aspiring videographers can then send their compositions to Adobe Premiere Pro CC for advanced editing and finishing.
"Capture" apps to create designs and bring them into creative workflows:
Adobe Brush CC lets designers craft unique brushes, on iPad or iPhone, to use in Photoshop CC, Illustrator CC or Adobe Illustrator Sketch. Any photograph can be made into a brush, so creatives can quickly and playfully design beautiful, high-quality brushes that can range from photorealistic to organic, painterly or graphic.
Adobe Shape CC is a simple, unique and fun way to capture and create shapes on iPhone or iPad, wherever inspiration strikes. A high-contrast photo of anything – a chair, a pet, or a hand-drawn font – is converted into vector art that can be used immediately in Illustrator CC and Adobe Illustrator Line via Creative Cloud Libraries.
Adobe Color CC (formerly Adobe Kuler) allows creatives to capture colors and save them as themes that are immediately available in other Adobe applications, including Illustrator CC and Photoshop CC.
Conclusion
These mobile apps work with all current Creative Cloud plans and offer a deeply integrated mobile and desktop workflow, connected via their Creative Profile. All new Adobe Creative Cloud Mobile Apps are available for purchase now via their Adobe website.