Chernobyl photography tour
Chernobyl photography tour
Introduction
After seeing the HBO show Chernobyl a lot of photographers are interested in visiting the area of the 1986 Soviet nuclear disaster. Chernobyl is located in Ukraine and is a dream location for any Urbex urban explorers who enjoy exploring abandoned buildings as well as HDR and cityscape photographers.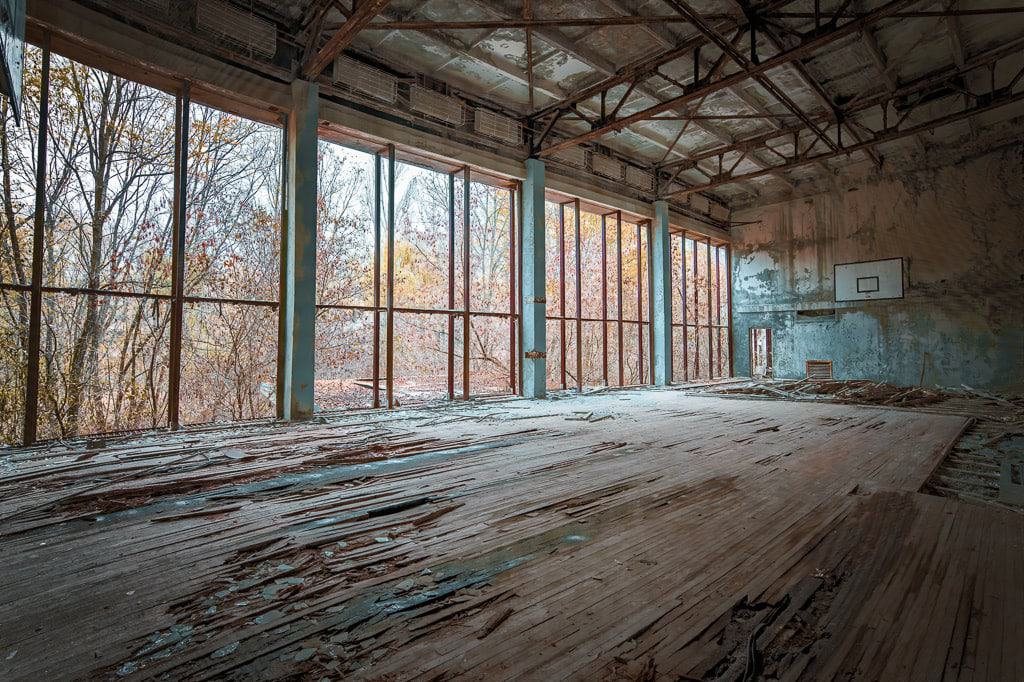 In this post,  I'll give you a few hints, tips and options on how to visit the Chernobyl exclusion zone.
Where to start for a Chernobyl photography tour
All Chernobyl photography tours start in Kyiv the capital of Ukraine. This modern city itself is worth a visit for any photographer but in our case, it's also the starting point of all the travel agencies. They usually depart from Independence Square in the old part of town. Their comfortable minibusses have seats for around 10 to 14 people each and they'll drive you to all the interesting areas around the Chernobyl exclusion zone. You should book a Chernobyl photography tour in advance because it's still necessary to obtain a permit for all Chernobyl visitors.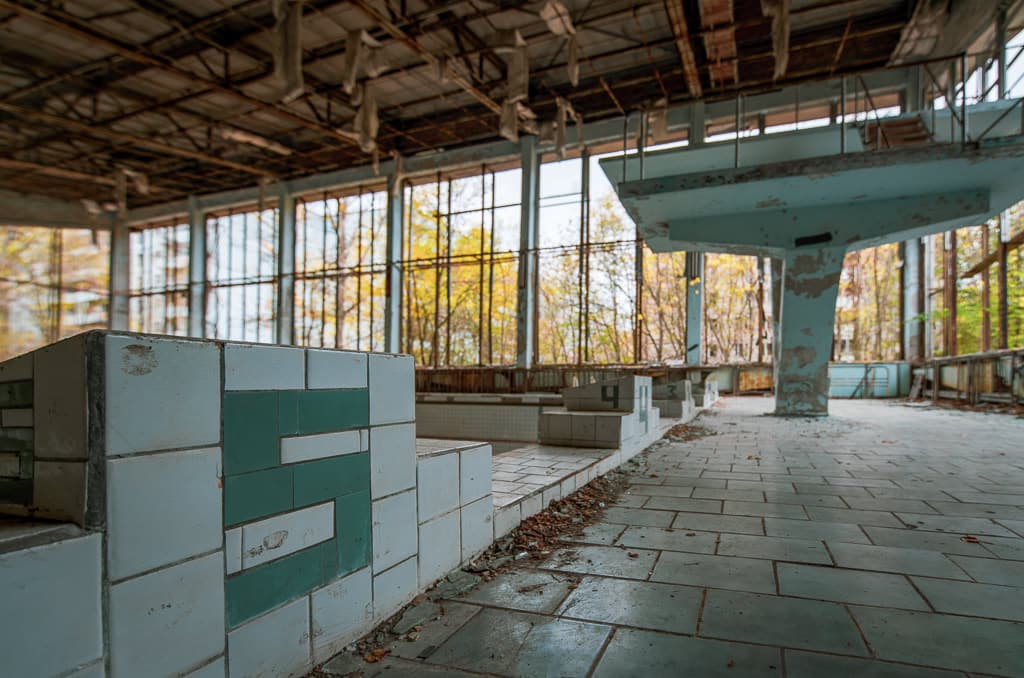 Weekends are a lot busier than weekdays, and you now have hundreds of tourists waiting at the checkpoint to enter the zone. Luckily it's a vast area there are lots to see so you don't really notice all the other photographers.
There are a few licensed tour operators offering general tours to the Chernobyl exclusion zone, but none are really photography specific. I chose to book with a company called Solo East travel. Each ticket costs around $90 and this includes a seat on the comfortable minibusses well as your government-issued permit to enter.
Chernobyl zones for photography tours
There are a few zones of interest for photographers in and around Chernobyl.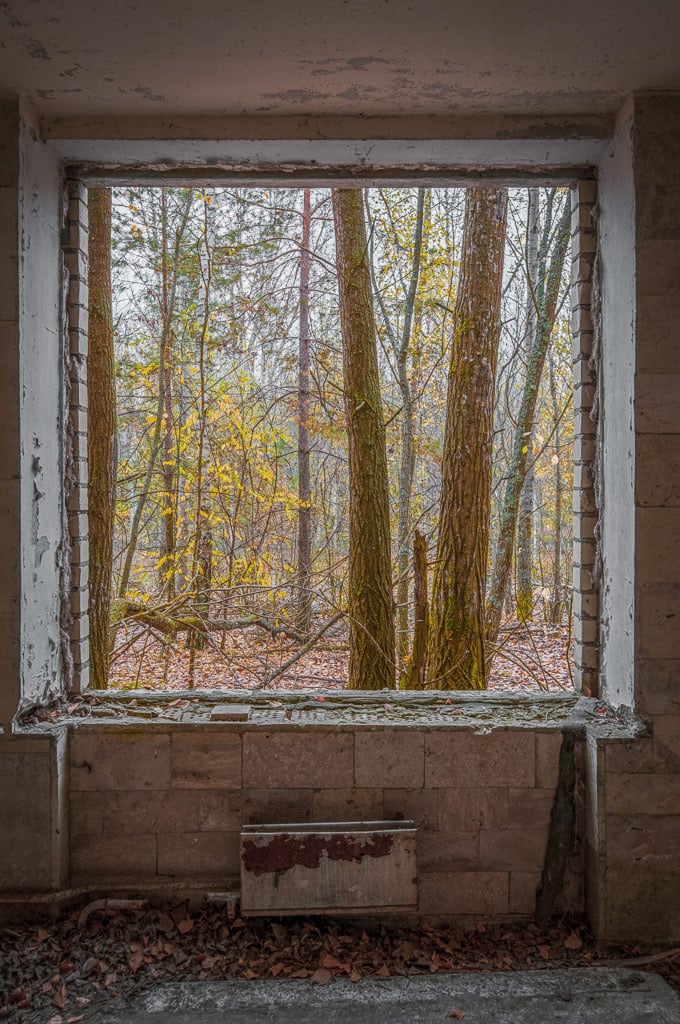 Firstly of course now the nuclear reactor is totally encapsulated in concrete and metal and you'll get quite a few chances to see it up close and from afar. But the city of Chernobyl itself is the least interesting location. Besides the lunch that's served in an old Soviet Cantina and the reactor (you get surprisingly close), you won't spend much time there.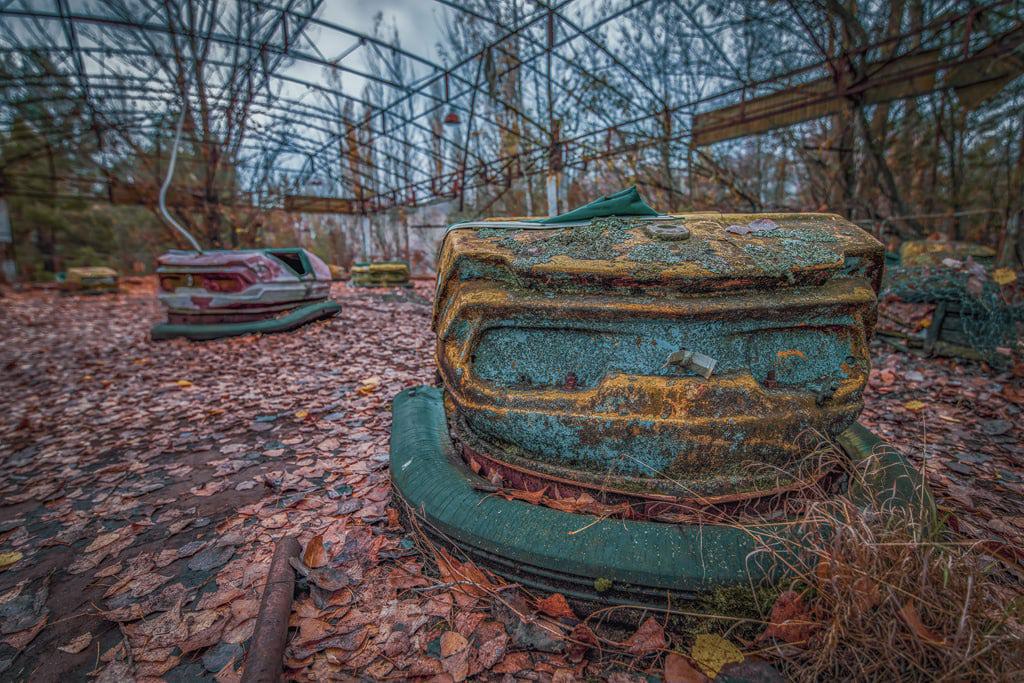 There are many small villages around Chernobyl that are worth visiting. Your guide will probably choose one depending on the number of visitors inside the zone and your route. They do this in order to give each tourist the best possible experience. This way you won't have to wait in line to see these interesting derelict farmer's houses, municipal buildings, sheds, and shacks.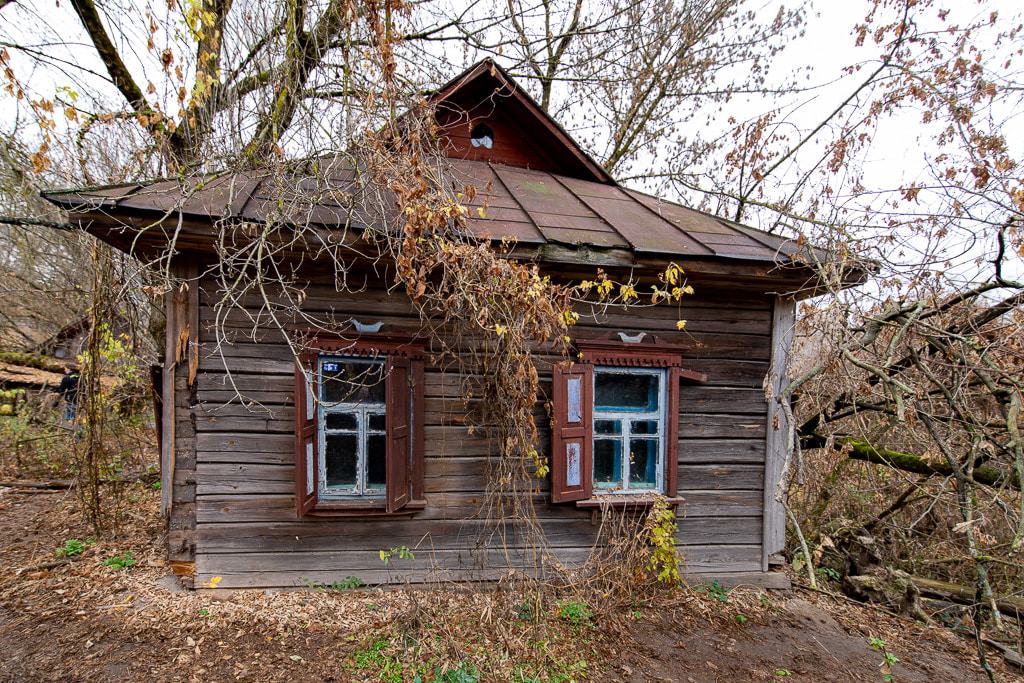 The most interesting attraction for photographers is the city of Pripyat. It's here that the workers of the nuclear plant slept, went to school and enjoyed their lives before the accident.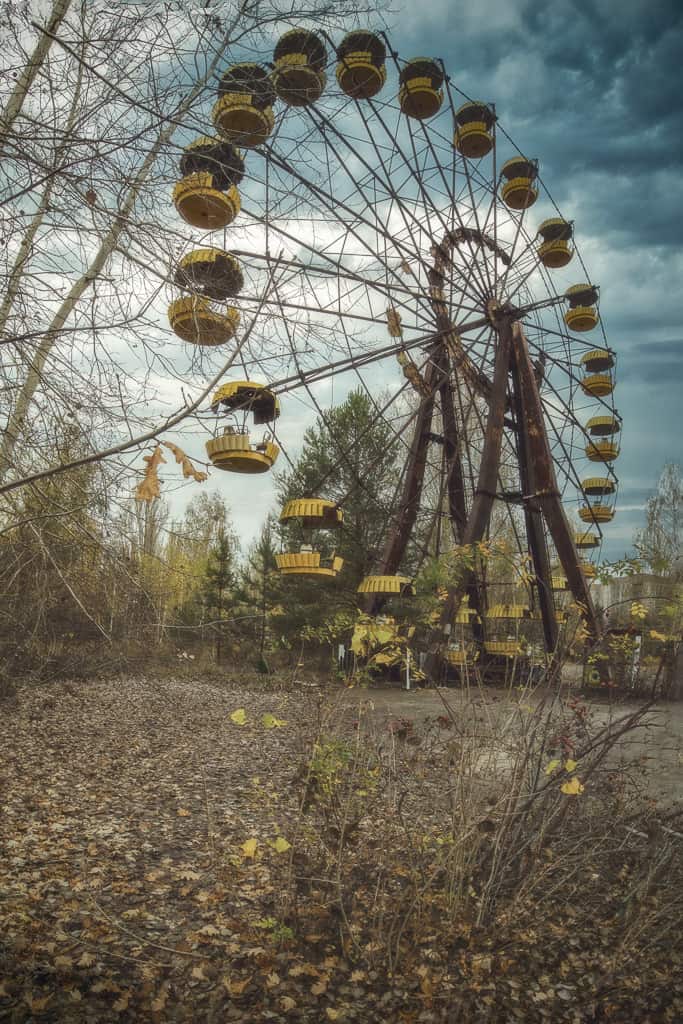 This town was one of the most advanced towns in the old Soviet Union and was relatively new. Some infrastructure was in fact never used such as the famous fairgrounds with the Ferris wheel and the boxing carts. You will most definitely also visit the Azure Pool, a Soviet-era supermarket, a school, and a hospital.
On your way back to Kyiv you'll also stop at the woodpecker (Duga) radar system is a relatively new addition to the tour and definitely a photographer's favorite.
Chernobyl radiation and your camera gear
You might be wondering whether the residue radiation in that general area is dangerous for your camera gear. Well, most of the ground in the blast zone was excavated in the 1980s and buried in limestone. Any residual nuclear particles are now buried at least 30 cm depth. So there is no immediate danger to you or your camera equipment.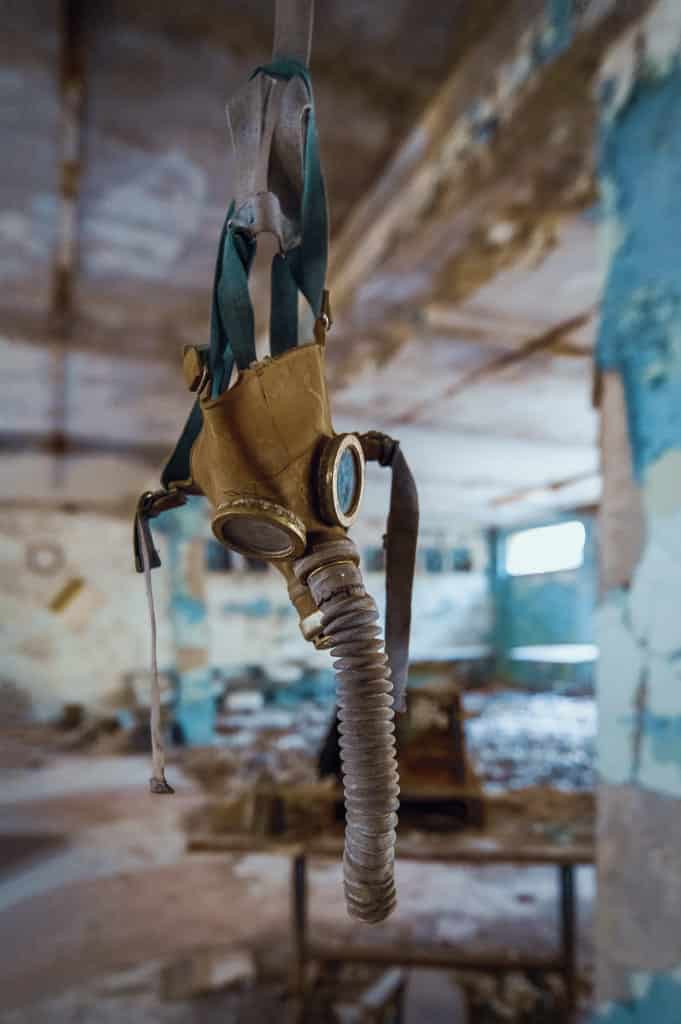 It is however not advisable to put it on the ground or touch anything directly just to be sure. The tour agency also supplies you with a Ducie meter that registers the total amount of radiation your body will have absorbed during the trip. And you also be checked for radiation when you leave the exclusion zone. Radiation levels are now quite safe since the reactor has been encapsulated by the way. Levels are comparable to any large cities around the world. Only certain parts, like the red forest that was blanketed by radiation particles due to the wind direction, are still very dangerous.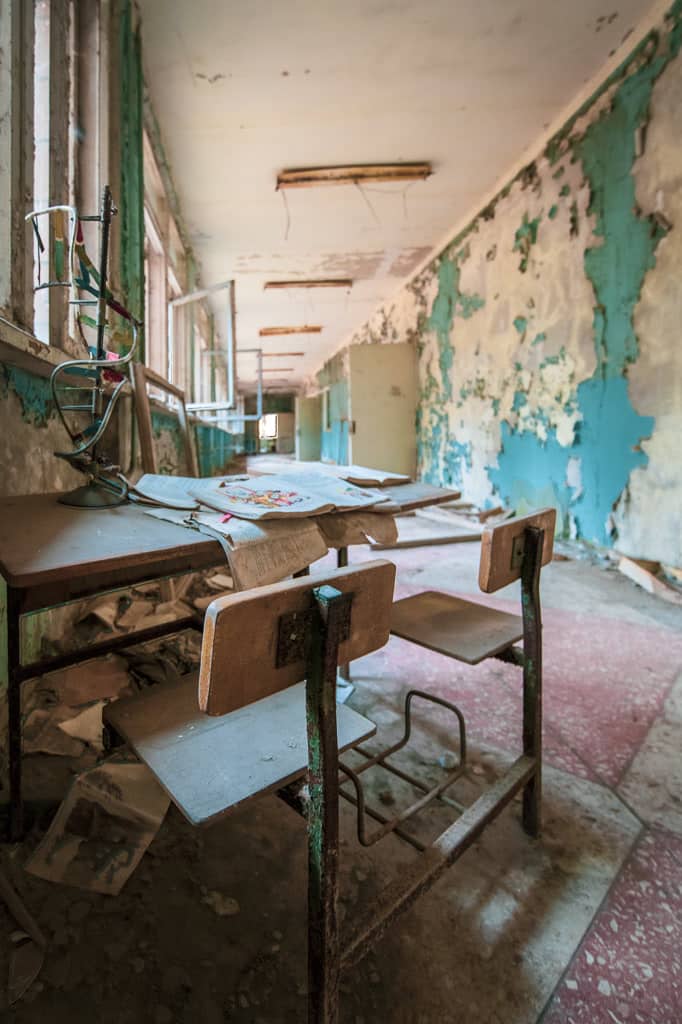 Conclusion
Going for a Chernobyl photography tour is quite easy to do nowadays. You simply need to book a flight to Ukraine as all tours start from the capital Kyiv. From there it's a two-hour drive with a minibus to the Chernobyl exclusion zone. You will need to book with one of the official tour companies (like Ukrainian Web travel) in advance as you need a permit to enter the zone. The cost is around $90 for a full day including lunch.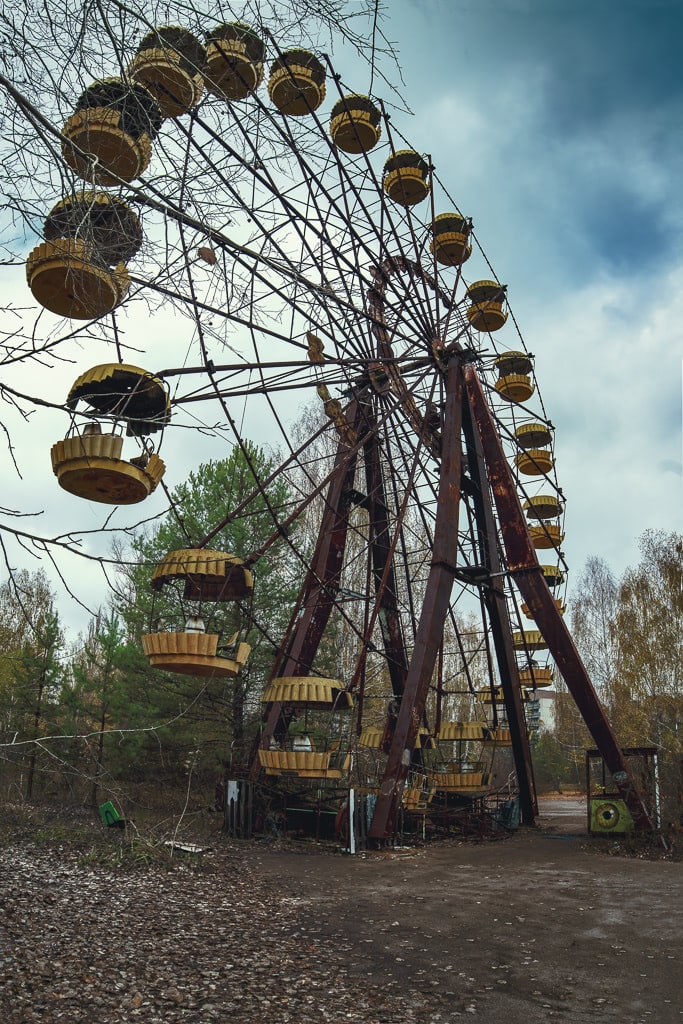 It's impressive to see the encapsulated reactor from up close, but the most interesting spot for photographers can be found in nearby Pripyat. This city was built especially for the people who worked at the nuclear plant. You will be able to see many Soviet-era buildings there, and experience how nature is taking over.
There are numerous interesting and fascinating locations for urban explorers or photography enthusiasts alike. Some of the most famous spots are the Ferris wheel, the boxing cards, and the azure pool. It's also very interesting to see all the locations also featured in the HBO miniseries Chernobyl.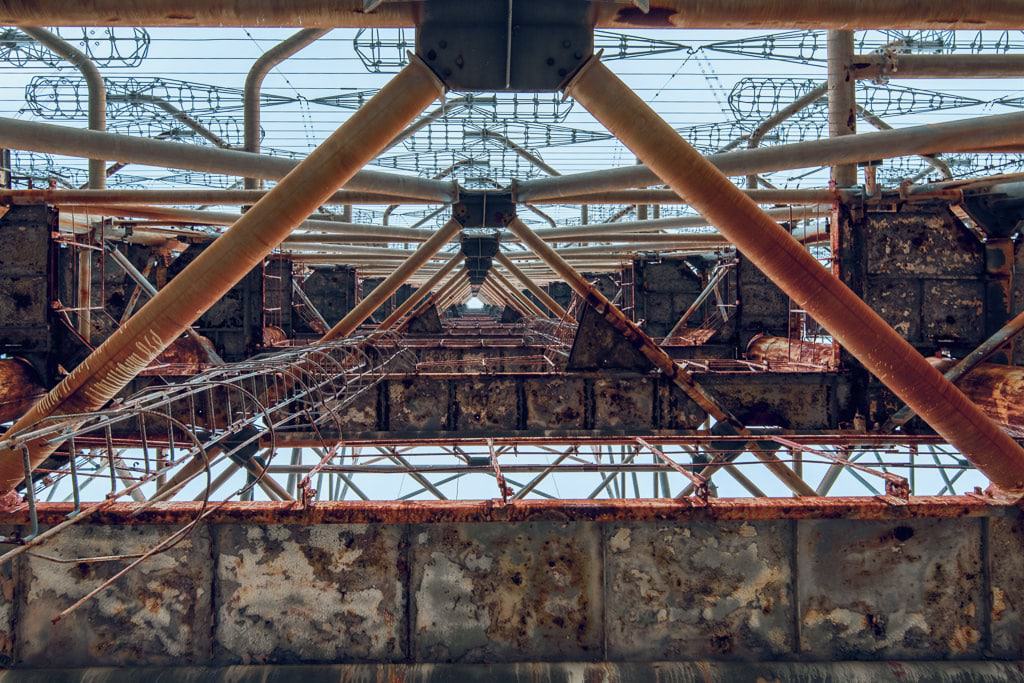 There is no need to be scared of damage to your camera on your Chernobyl photography tour due to radiation as most places that you are allowed to go have as much radiation as a modern city.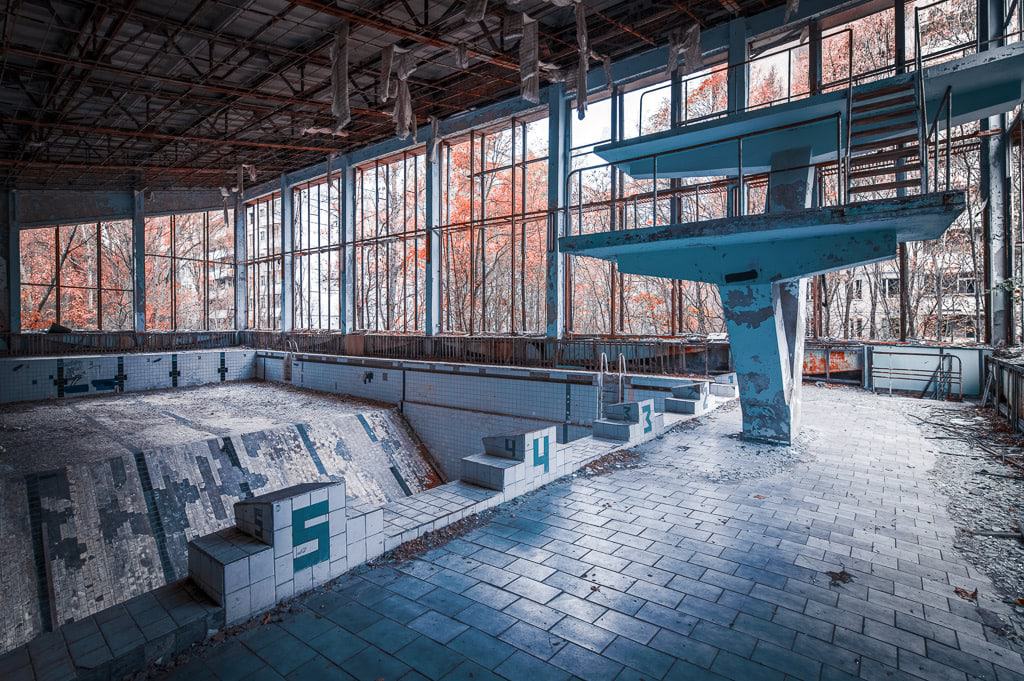 Chernobyl is a unique opportunity for any photographer of any skill level and if you have the chance to go I would highly recommend this experience.