Carl Zeiss Sonnar T FE 35mm F2.8 ZA: small and lightweight wide angle
Carl Zeiss Sonnar T* FE 35mm F2.8 ZA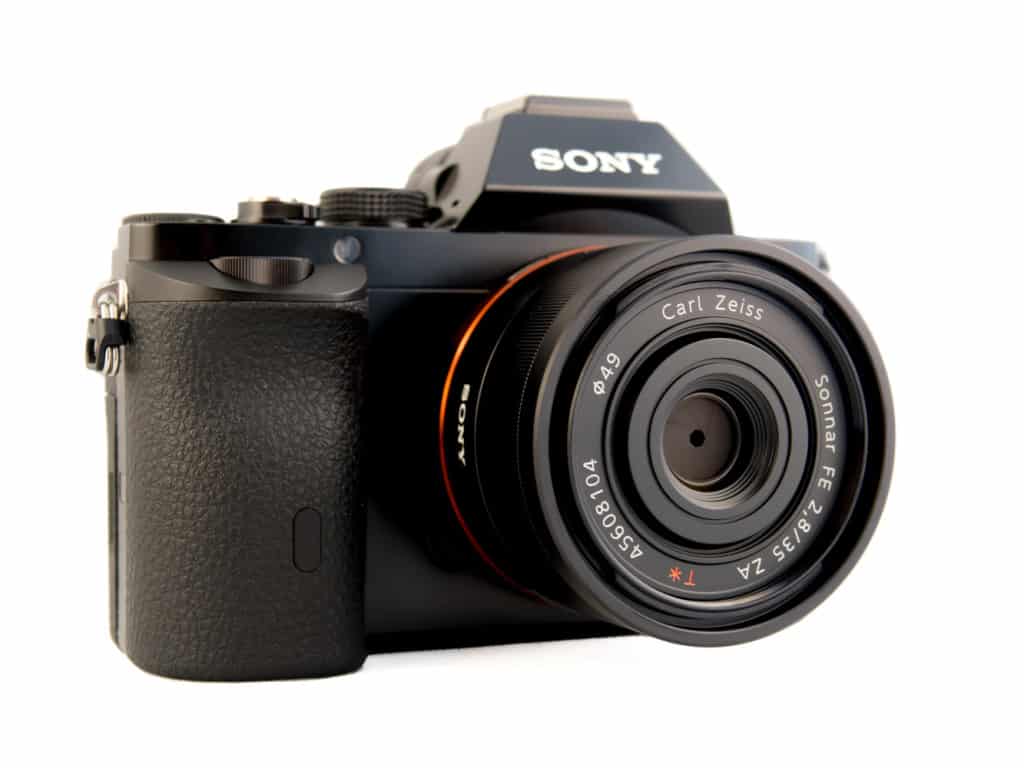 Introduction
The Sony Sonnar T* FE 35mm f/2.8 ZA Lens is a moderate wide-angle lens (the angle of view is 52.5 degrees) with a f2.8 maximum aperture  for the new mirrorless Sony A7(r).  This E-mount lens had three double-sided aspherical elements, totalling six aspherical surfaces, an anti-reflective coating and is weather proofed.
The Carl Zeiss Sonnar T FE 35mm F2.8 ZA feels very solid in hand and is made from metal and high-quality plastics with a 49mm thread in front. The supplied hood is of a very unusual non-protruding design, keeping in line with the compact philosophy behind the Sony Alpha ILCE-7.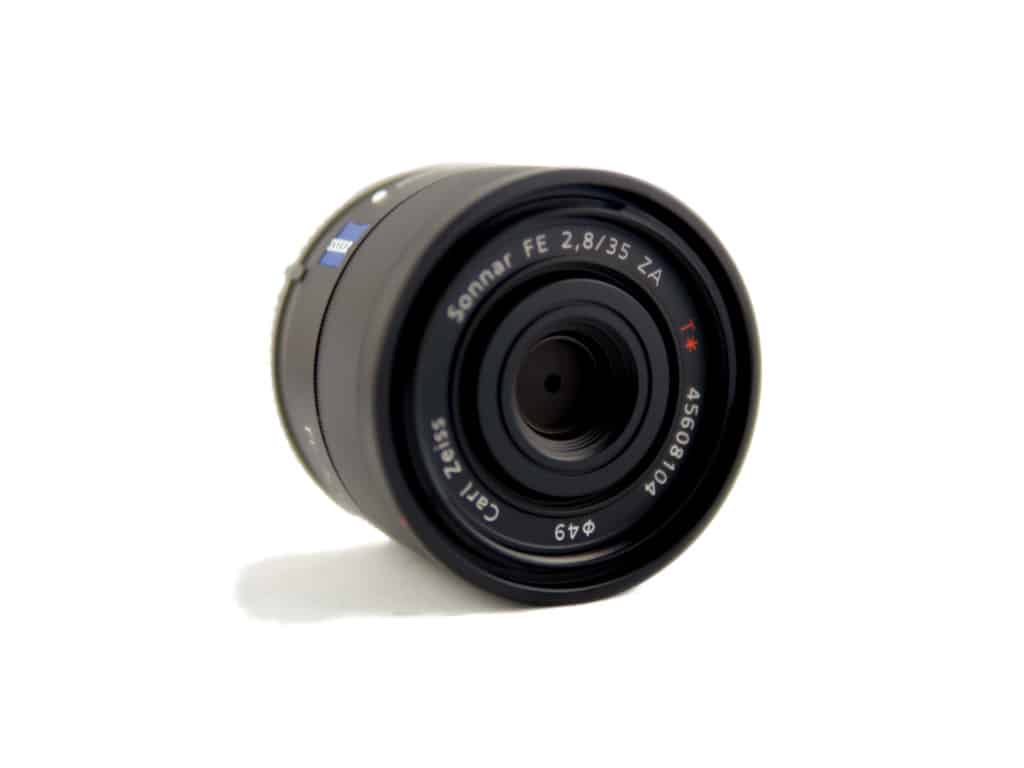 Sony FE 35mm F2.8 in use
This lens is not as sharp in the corners throughout the aperture range as the ZE Sonnar T* 55mm f1.8 ZA. The light sensitivity falls a bit short for a prime lens, but it shines in portability (3,5 cm wide) and weight (only 120 grams). The lens uses an internal linear motor resulting in quiet and relatively quick  autofocus. Autofocus is ok in good light but tends to hunt a bit in low light conditions, yes a recurring theme for the Sony A7(r). Manual focus is possible via a large and ribbed focus ring.  The focus ring feels very smooth and makes manual focusing very intuitive. Don't get me wrong, I love the Sony A7r, but manual focusing is often a must to get in-focus pictures with this camera.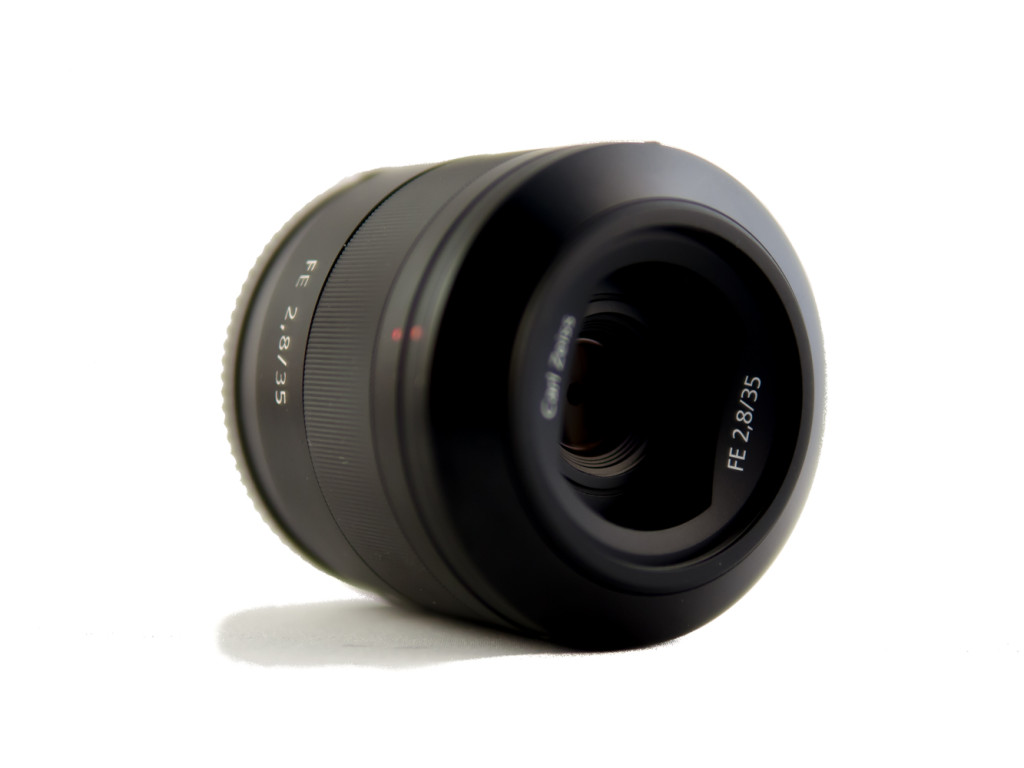 Conclusion
The SEL35F28Z is a nice wide angle lens for the Sony Alpha ILCE7. Mainly because of it's small size and weight, it is the ideal companion for the new line of portable full frame cameras from Sony. The 35mm f/2.8 ZA delivers excellent centre sharpness throughout the aperture range, has a nice bokeh when shot wide open, and the corners sharpen up nicely when you stop down.  I would have liked a brighter lens, f2.8 is not bad at all, but with the sometimes sluggish autofocus of the A7, this could have helped make it decently fast in dim light.