Why not to buy the DJI Mavic 2 Pro Hasselblad for photography
Why not to buy the DJI Mavic 2 Pro Hasselblad for photography
Introduction
I'm sure that many photographers are keen to move into the field of aerial drone photography. If you're one of those people, the DJI Mavic 2 Pro might have caught your eye recently. This new drone from market leader DJI features a Hasselblad designed L1D-20c camera with 28mm lens and a 20 megapixel 1 inch Sony sensor, the same as featured in the original Sony RX100. Interesting facts and features on paper, but let's see if this holds up in real life shooting.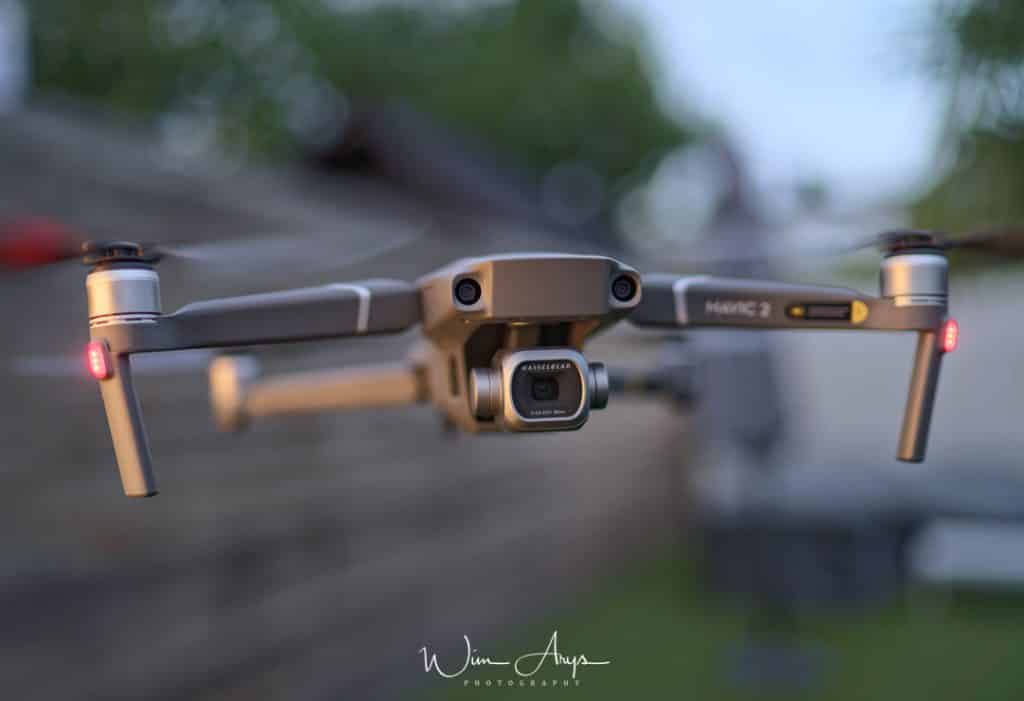 A bit of Hasselblad and DJI history
Hasselblad does not have the best track record over the last decade. Although no one can call their pedigree into question (they where the first camera on the moon after all), they've made a couple of big mistakes in the last years. The first was their venture into the full frame sensor market, which consisted of basically rebranding Sony's Alpha range of cameras and lenses, and selling them at a considerable markup. These cameras ended up being considerably discounted and at onetime you could get some even at a lower price than The Sony equivalent. Their second gamble that did not pay off was the development of the first medium format mirrorless camera called the Hasselblad X1D. By the time that camera got to market, Hasselblad was virtually bankrupt. An external investor was urgently needed and DJI stepped in and essentially saved Hasselblad from bankruptcy. The first result of this merger is the development of the Dji Mavic 2 Pro with a Hasselblad designed L1D-20c camera.
DJI Mavic 2 Pro Hasselblad 28mm lens
Exactly which parts of the L1D-20c camera design was done by Hasselblad is not exactly known. The one inch 20MP sensor however is made by Sony (the biggest sensor producer in the world) so Hasselblad probably has at least some input into the choice of lens focal length. I'm sure designing a camera drone is challenging and there are many factors to take into account.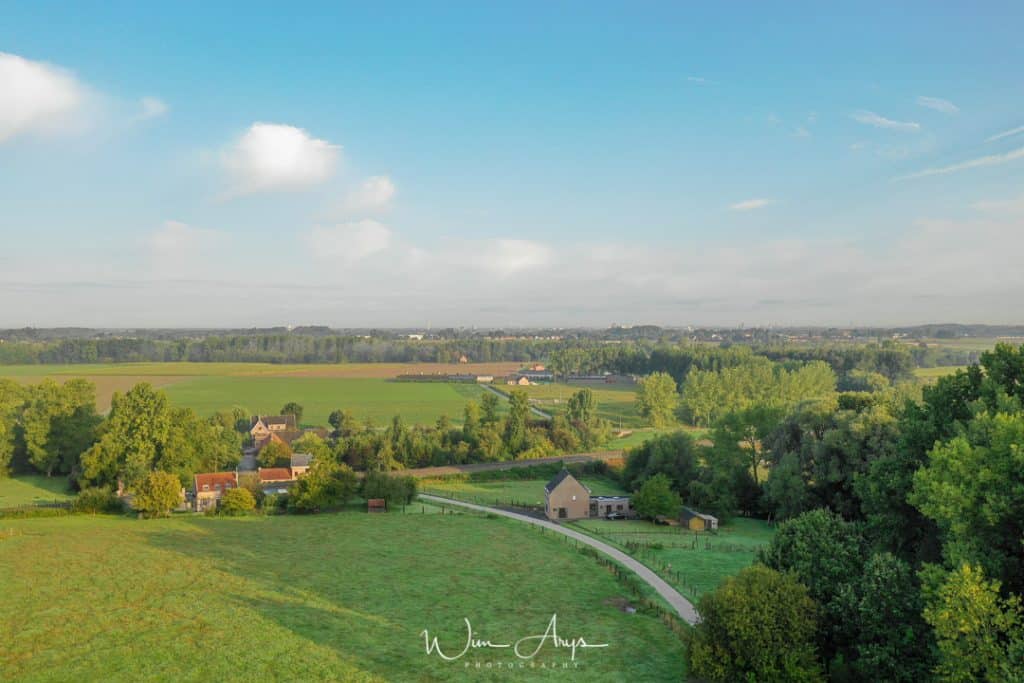 Perhaps 28mm was a good choice because there was no chance of the blades getting into the frame, or maybe it was deemed a good match for the sensor dimensions. For me however it was an extremely bad choice. 28mm is just not wide enough for that satisfying landscape photo look and too wide to get a traditional 35mm field of view. Images just look awkward and you always feel like stitching images together.
DJI Mavic 2 Pro Hasselblad sharpness
With an aperture range ranging from f/2.8 to f/11, an image crop of 100% at f/8 does reveal a relatively crips and sharp center image.
A closer (100% crop) look at the left upper corner however reveals a very soft corner performance, even at f/8. If this was a handheld camera with prime lens, you would not be pleased at all.
DJI Mavic 2 Pro Hasselblad lens flare
Sunsets and sunrises are the times when you'll be most likely to launch your drone for what you'd hope would be spectacular shots. Lens flare is one of the factors that could ruin these shots, as you'll likely have the sun in the shot.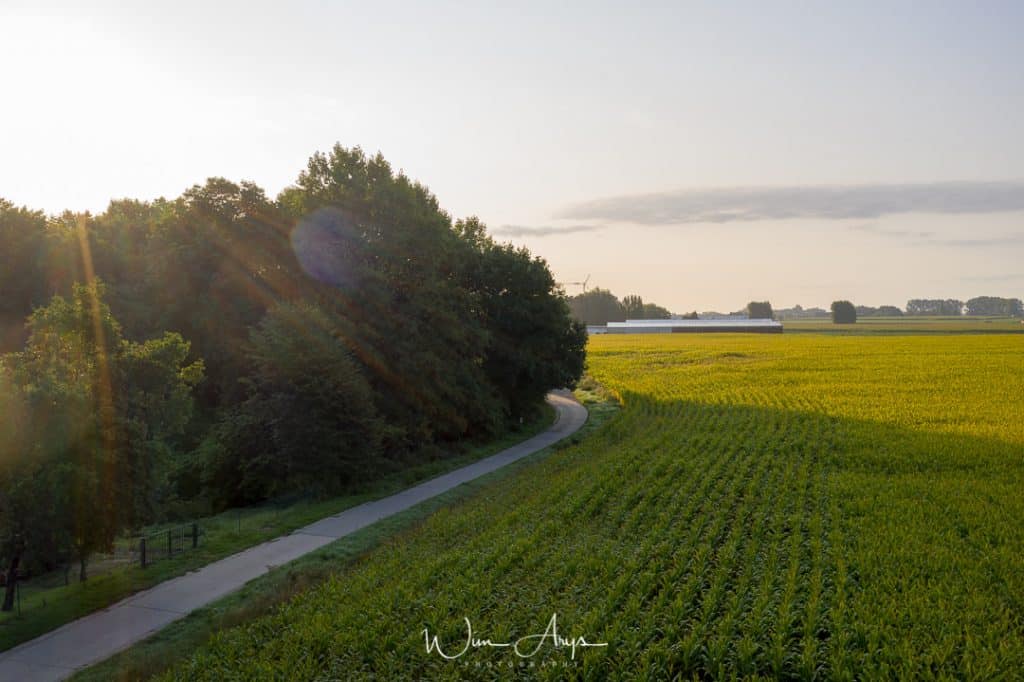 Disappointingly, the 28mm Hasselblad (?) designed isn't very resistant to flare. And even worse is that the flare does not look eye-pleasing. It's a bit too much to ask for nice sunstars in this compact form factor, but flare resistance seems to have been totally overlooked.
DJI Mavic 2 Pro Hasselblad dynamic range
A one inch sensor is about 5 times larger than the largest sensor found in a smartphone. A larger sensor generally means an increase in dynamic range and less noise at higher ISO levels. In case you're not familiar with this concept, the less light you have, the higher your ISO number will be. Your sensor output is basically boosted from the base ISO of 100. The side effect of this boost is added noise in your image.
Now sensor technology has improved over the last decade, with new designs like a BSI (backside illuminated) and stacked sensors to improve noise and DR even in these smaller sensors. Unfortunately, DJI made the decision not to use these new designs, but instead went for a first or second generation Sony 1 inch sensor. This is equivalent to what you get in The Sony RX100 or RX100 Mark 2.
These cost cutting decisions have resulted in a less than ideal image quality with visible noise even at base ISO and a very mediocre dynamic range.
DJI Mavic 2 Pro Hasselblad color science
As part of the Hasselblad collaboration in the design of the DJI Mavic 2, the L1D-20c camera uses Hasselblad's Pro Natural Colour Solution (HNCS). I wonder if anyone has ever heard of this before, I certainly have not. It's true that Hasselblad is know for their quite neutral and realistic color rendition, so perhaps they've made up a name for it now.  In regards to "neutral color" however, I'm sure you'll be disappointed too. Auto white balance in general does not seem too far off, but even at lower ISO's, the colors do need a lot of work in post processing to look neutral and realistic. A pity.
Conclusion
Are you looking for a fun and cool drone to plain around with in the weekends? Or are you looking for a professional photography tool to launch yourself into the world of drone photography? If you're in the first category, I'm sure you'll have lots of fun with the DJI Mavic Pro 2. If you are looking for a drone for professional photography, you'll be very disappointed. Why?
A 28mm lens is not wide enough for landscape photography.
the 28mm lens is prone to flare, not ideal for a device often used at sunrise or sunset.
Although the center frame looks sharp throughout the aperture range, the corners never really catch up.
The 1 inch Sony sensor is a cheaper, older design with high noise levels and mediocre dynamic range.
the 28mm lens is prone to flare, not ideal for a device often used at sunrise or sunset.
Colors need a lot of work in post processing despite the Hasselblad HNSC colour science.