Sony SAL70300G telephoto zoom Lens
Sony SAL70300G f/4.5-5.6G telephoto zoom lens
Introduction
The Sony SAL70300G is a premium G-series A-mount lens from Sony. Auto-focussing uses the excellent supersonic-wave Motor (SSM) technology.
It has 16 elements in 11 groups, as well as dual Extra-low Dispersion (ED) glass, which all help to deliver sharp, clear photos throughout the zoom range. High-quality multi-coatings increase transmittance and reduce flare to preserve contrast.
Minimum aperture varies along with the focal length from f 4.5 at 70mm to f 5.6 at 300mm. The 62mm from filter thread does not rotate, allowing rotating polarising filters to be used.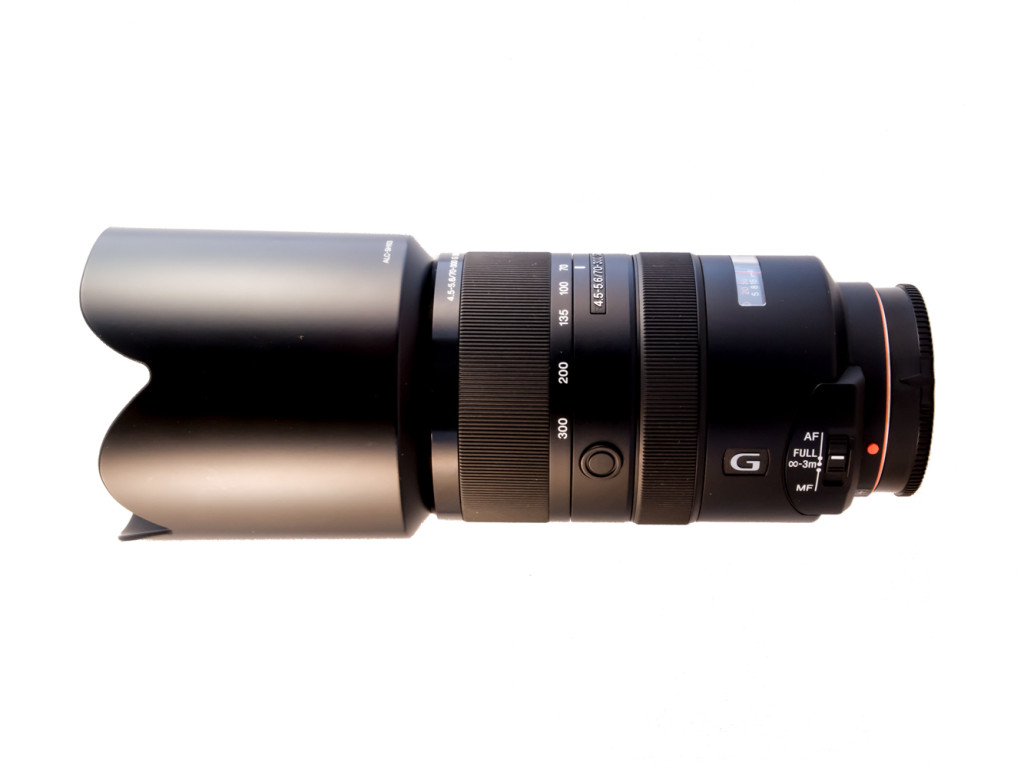 This lens has a focus mode switch and a focus hold button, which offers better focus control whenever you need it.
Sony SAL70300G in use
Because Sony Alpha DSLR cameras have image stabilisation built-in, A-mount lenses don't have any image stabilisation built in. A bit of a bummer if you're planning to use it on the new A7(r) with an a to E-mount converter. On the other hand, many professional photographers turn image stabilisation off because of the added focus time and loss in image quality.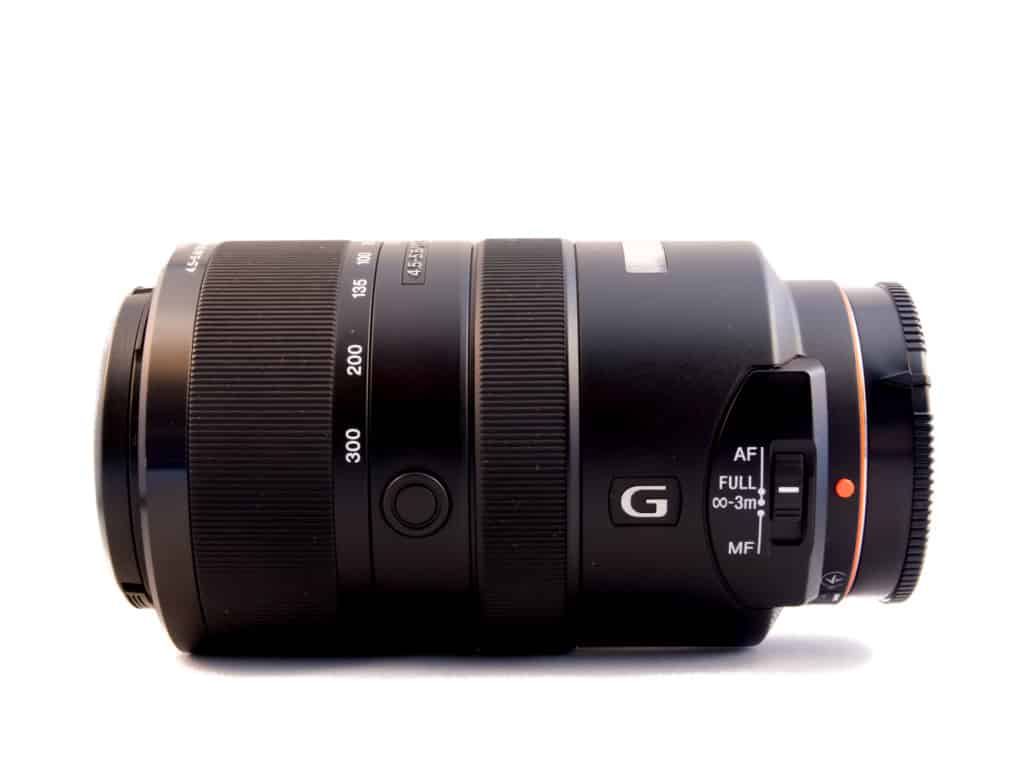 Conclusion
This tele-zoom is a G lens, from Sony's Gold range, meaning it has a superior design and build quality compared with their normal range of lenses and is well-priced where I live. In addition, Sony offered a rebate on this lens, so I decided to go for it.
I tested this lens in combination with the new full frame Sony Alpha ILCE7 and LA-EA4 converter on safari in Kenya. Since I would mainly be shooting in daylight, I thought the rather small minimum aperture would not be that much of a problem. Indeed this never was an issue during daylight hours, and the Sony SAL70300G even performed nicely in twilight at dusk and dawn.
The only issue I had with this lens that the images at the extreme 300mm are a bit grainy and flat, but still usable with some tweaking in Lightroom.
The Sony SAL70300G is a beautiful piece of glass and offers high quality when you consider the price. I would highly recommend it to anyone on a budget looking for a  very useable tele-zoom lens.