Sony A7r vs A6000: crazy comparison
Sony A7r vs. A6000: crazy comparison
I thought it would be a fun idea to compare Sony A7r vs. A6000 on April fools' day. I used the Sony 24-70 f4 Zeiss on both cameras and took some landscape shots, just to compare the sensors of both cameras.
The APS-C in the ILCE-6000 is about 30% smaller than a full frame sensor. 30% smaller does not sound that much of a difference, but I was surprised when I compared them. I cropped an image from the ILCE-7r to APS-C size to visualise the difference.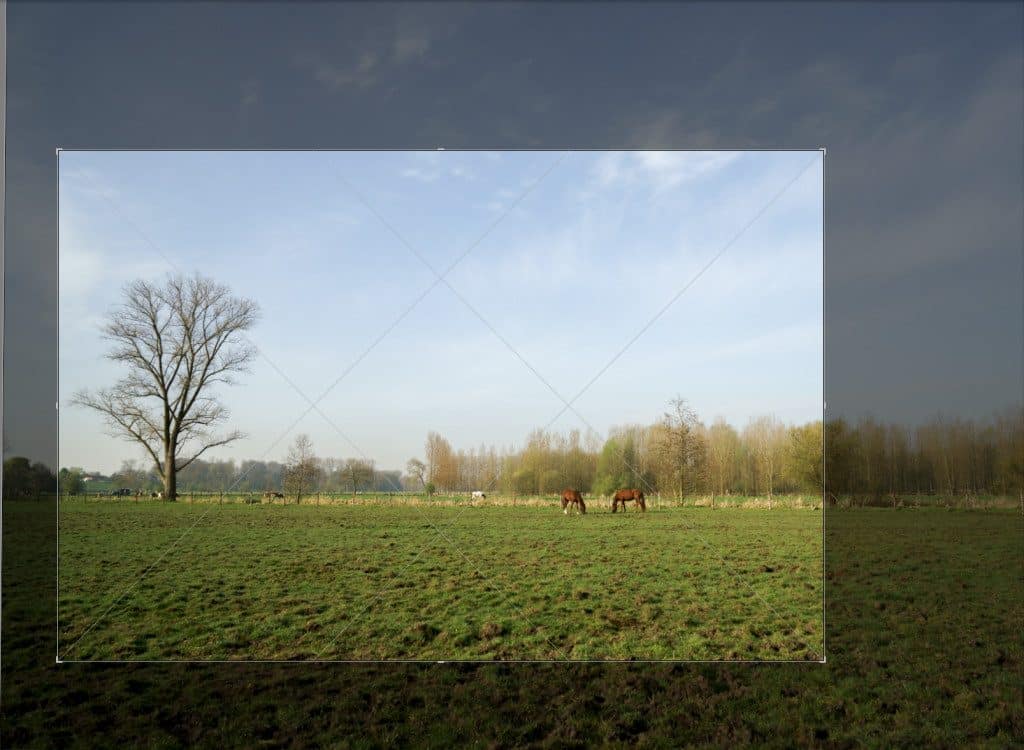 Next up is the same scene, firstly on the A7r and then on the A6000. These images were shot in RAW and then converted to .jpg without any processing. I used the same ISO settings and aperture and let te camera decide the shutter speed. The A6000 was always a bit faster. Yes, F4 is fast for a landscape, but this was not supposed to be a sharpness (zoom in on the corners) type of test. And let's face it, the SEL2470z does not sharpen up much in the corners anyway at slower apertures.
Sony A6000 ISO100 F4The ILCE-7r seems to have more colour depth, but that might have something to do with the larger field of view in FF. So let's zoom in!
Nope, there is still more colour depth and depth of field in the image. Although the ILCE-6000 still captures the scene nicely.
Finally, I decided to do some high contrast black and white conversion in my Sony A7r vs. A6000 battle, just to see the capabilities of the different RAW files.
The A7r has more fine detail (check the trees and sky) compared to the A6000. Also, there was a third more highlight and shadow recovery possible with the A7r. Perhaps due to the 24 vs. 36MP difference.
In my Sony A7r vs. A6000, the first is the clear winner, but that was to be expected, of course. I have to say the A6000 RAW files also looked great and are very usable in post processing. Considering that the A6000 is less than a third of the price of the A7r, I'm starting to think this camera is a real bargain… I only wish I had a faster lens to redo my low light tests.