Samsung NX1 autofocus performance
Samsung NX1 autofocus performance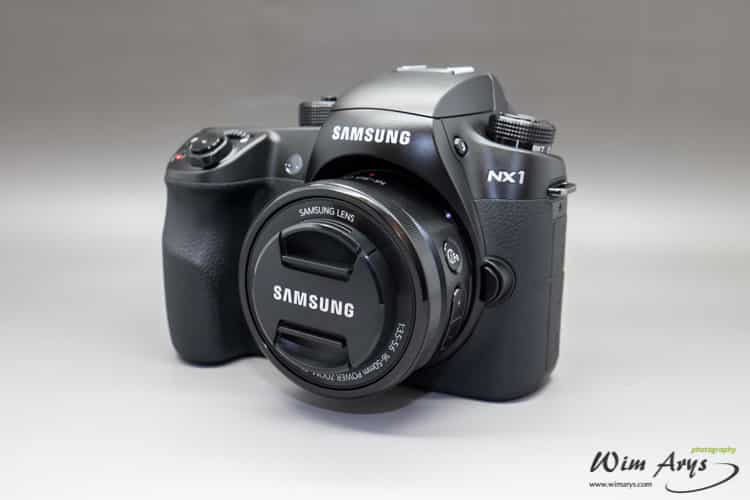 Introduction
The new Samsung NX1 autofocus is handled by Samsung's latest NX AF System III, which has 205 Phase Detection AF points (153 cross-type) and 209 contrast detection points.  The phase detection points are on-chip and cover the majority of the image frame, a technique we've already seen in the Sony A6000 with excellent success. Samsung claims an AF speed of 0.055sec and operation down to -4EV (what it calls 'half-moonlight'). Most ISPs have key parts of the processing hardwired to get the needed speed. What's new with the DRIMe V is that the "hardwiring" can be reconfigured.
In low light, a green focus assist light shines a grid pattern as far as 15m. This color differs from traditional (IR) autofocus assist lamps, and it consists of a series of vertical lines, some broad and some fine, which helps fine focus. This proprietary system works best on flat surfaces though.
Body is running firmware version 1.01 (I'm guessing all production models are running this firmware, no updates yet). Remember to update all your lenses to the last firmware version that Samsung released for the NX1.
If you're interested in this camera's ISO performance, you can check this post.
Daylight autofocus performance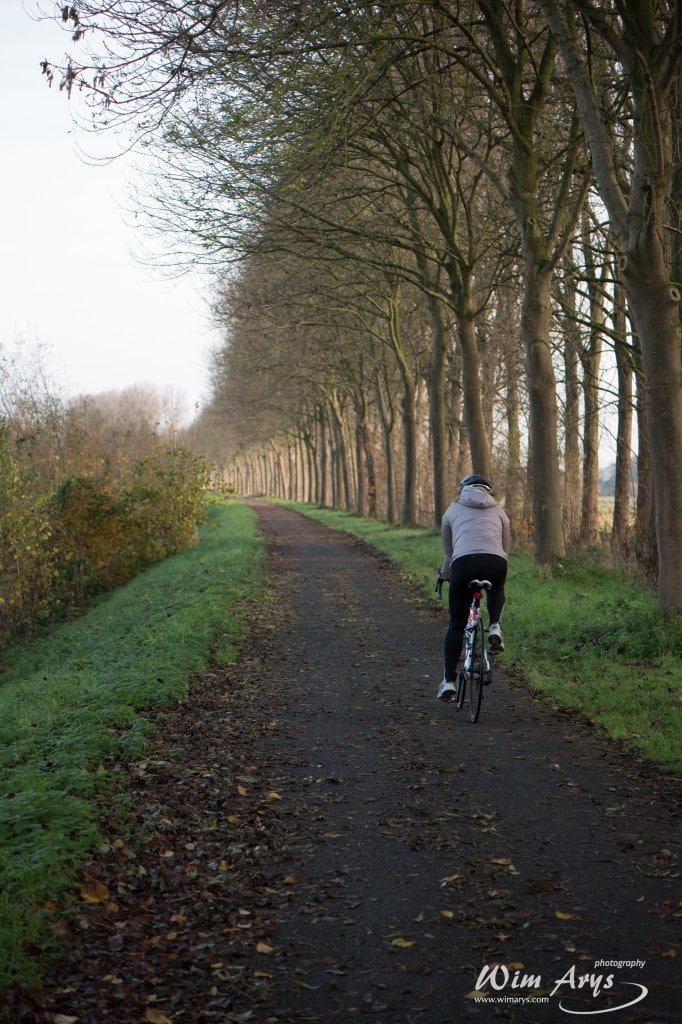 In daylight, the NX1 is swift and decisive in acquiring focus. Think DSLR swift, and with phase detection covering your entire image, it does even at times have an advantage over Nikon and Canon cameras in the same price bracket. I like the way this camera's software works too; the detection points are big and clear and precisely turn green once they lock. When you're in S mode, the NX1 will let you know if it can make a descent exposure and lock by turning the shutter speed icon either red or blue.  Quite user-friendly. This functionality might sound straightforward, but I've tried many more expensive cameras that didn't have such an easy interface. The DRIMe V processor is indeed very fast and responsive, one of the best I've tried in a mirror-less camera.
The biggest issue I have with on-chip phase detection is this system works well in the plane parallel to the sensor, but less when in comes to singling out a subject in a deep depth of field. Even when the subject is clearly in the foreground, this type of autofocus seems to pick the background as what you are trying to focus on at times. I'm talking about busy scenes here, not close-ups.
Now there is always a way of making this camera focus on what you want, but I wonder why it is so  difficult to make it more useable in a 3 -D field. I have the same issue with other mirror-less cameras like the Fuji X-T1 and Sony A6000, where I mostly resort to using the centre AF point and recomposing or at least picking an area AF point. A dedicated AF module like on the A77M2 works better for this, at least in my opinion.
 Low-light autofocus performance
The Samsung NX1 does an ok job with a scenery where there is some daylight available, say a half hour before sunset on a cloudy day, or indoors with only ambient artificial light. Beyond that, AF performance is dismal in both Selection AF (selective point) and Multi AF (all AF points). I should add that I am currently testing the 16-50 f/3.5-5.6 and NX 50-150mm f/2.8 (OIS).
Firstly I would not even bother with the 16-50 f/3.5-5.6. If you're investing in a camera like this, you're going to need a better lens than that if you want to take full advantage of that sensor.
---
Update: I've now friend the Samsung 85mm f/1.4 (no image stabilisation though), and 60mm f/2.8 too, with similar results. I've been using this camera for a couple of weeks now, and I believe it is capable of much more, let's hope the Samsung programmers fix this with an update soon.
---
Although the image stabilisation does give you some advantage over a non stabilised lens when it comes to acquiring autofocus, I can't say that it's the best I've ever tried. As you might know, I mainly review mirror-less cameras and stabilised lenses from Fujifilm (definitely superior) or Sony (a little bit better) seem to give you more of an edge in this regard. In other words, they work better.
shot as jpeg, ISO 3200
I could not get my hands on the NX 16-50mm f/2.8 yet, but it might work better with a standard zoom, as we all know it's always more difficult acquiring AF with tele-zooms. Especially at 150mm in low light situations, the NX 50-150mm had a very hard time auto-focussing, it whatever mode you're in. If you're meant to engage the focus limiter actually to get it to focus at 150mm, I would send my design team back to the drawing board. Fix this Samsung.
shot as jpeg, ISO 3200
Especially if there is any movement involved, acquiring focus is problematic. Compared to other mirror-less cameras, I have the feeling that the Fuji X-T1 does better in low light, and so does the Sony A7s. Perhaps you'd get away with using the NX1 at wedding receptions, but that's about it. I did try a scene in almost complete darkness, with only some ambient light, and the camera did manage to achieve focus after a few seconds thanks to the innovative focus assist light. Impressive, but only useful on flat surfaces and with smaller lenses that don't block the rays.
shot as jpeg, ISO 3200
Another important aspect of low light photography is that once you move up to higher ISO's, you will loose sharpness in your images. This added noise is, of course, the case with all cameras. Although the Samsung NX1 fares remarkably well (even impressive results) at higher ISO's, you can expect to see a deterioration in image quality from around ISO 800. This quality loss is not at all problematic with close-ups, but you will notice it in busy scenery.
shot as jpeg, ISO800
AF settings
The customisation of AF settings is very limited. For example, there is no true "Expanded Flexible Spot" something I would have liked to see in a 'sports' camera. This is an AF customisation setting that uses a single AF point together with surrounding 'help points'.  You can though when in Multi AF change the size (full image or around 15% ) of your AF area and position by using the two gear dials and choose between 9 areas of the sensor. The selected area will have all AF points in that area available.
Note: face recognition always helps with acquiring faster focus on people.
Also the much talked about AF tracking "Baseball mode" is only available in their SCENE selection mode, which has no RAW options available. If you're a RAW sports or action shooter, I would go with Program 'mode' which in this camera auto selects Aperture and Shutter Speed, selectable ISO Auto range with the option of shooting RAW and jpeg.
AF Modes:
SAF (single AF): Autofocus is activated once when half-pressing the shutter button, and holds that focus point.
CAF (Continuous AF): Autofocus is continuously activated when half-pressing the shutter button.
AAF (Active AF): can detect when your subject starts moving and will automatically switch to a continuous mode.
MF (Manual focus): manual focussing when selected on the lens (with focus peaking and magnification if you want).
Af Area select:
Selection AF: select a single AF point by pressing OK on the center button of the multi controller, use the multi controller to change the point from 315 available on the screen. You can change the size of the AF point by using the command dial next to the shutter.
Multi AF: uses all 315 AF points to acquire focus, or you can change the size of the area from small to large (by pressing OK), where it will use only the AF points in the selected area.
Face Detection AF: priority focussing on detected faces
 Conclusion
The Samsung NX1's autofocus system works very well in good light, no complaints there. I don't know if you've had any experience with on-sensor phase detection covering such a large area, but it can be erratic in choosing focus points at times. Now you can always go to Selection AF (single point AF), if you have the time.  In low light however, this does deliver any faster results . You're gonna between 1 and 2 seconds for the camera to acquire focus (an eternity in photography). I'm not saying it is unusable in low light, but it's nothing to write home about either.
Although Samsung seem to have done a better job than Sony on the A6000, some tweaking might be needed in the Menu system to get the performance you desire, and I'll be posting a 'how to' next week, so you might want to come back to check that out. Now I know what you're thinking out of your comfy chair, why not go to Selection AF (single point AF)? Might sound like a good idea, but in-use does not deliver any better results. In Low light, you're gonna need a second or 2 for the camera to acquire focus.
Low light is another matter, and if you planned on purchasing this camera for the low-light AF capabilities, I think you'll be disappointed. Let's hope Samsung can further tweak the firmware to increase performance. I am getting the Samsung 85mm f/1.4 later this week, and will check it out in this regard on the NX1, so perhaps this lens or the 16-50mm f/2.8 might work better. Will update!