fujinon XF18-55mm F2.8-4 R LM OIS
Fujinon XF18-55mm F2.8-4 R LM OIS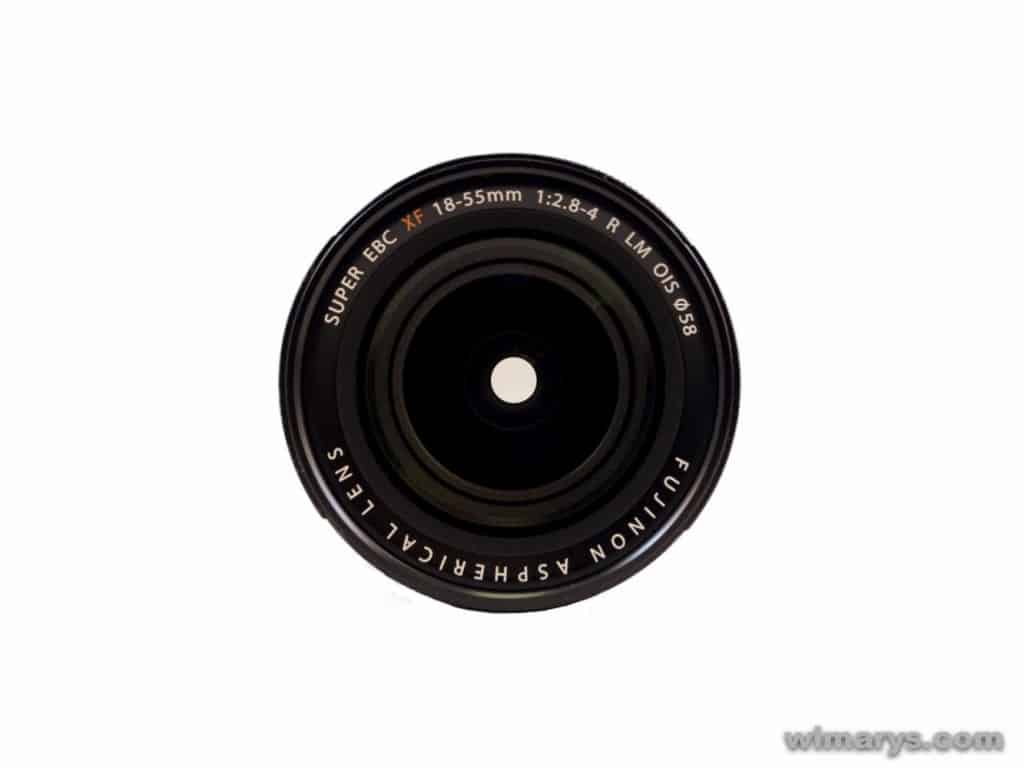 Introduction
The Fujinon XF18-55mm F2.8-4 R LM OIS was the first short zoom lens in the Fujinon XF lens range. It covers a standard range of focal lengths (covering the 35mm equivalent of 27-84mm).
highlights:
Can handle a versatile range of subjects from landscapes to portraits
14 glass elements in 10 groups, with three aspheric elements and one extra-low dispersion element
Lens has OIS image stabilisation built-in
Fujinon's Super EBC Coating reduces reflections
Seven rounded aperture blades gives a beautiful bokeh wide open
Construction and handling
a nice heft and balances well with the Fuji X-T1
a quality metal mount with high-grade plastic barrel
focus ring feels silky smooth
aperture ring a bit too smooth and can easily be accidentally turned
Sharpness
I've included three centre and three corner shots for four standard focal lengths. First is always wide-open, second and third are at f/8 and f/11, the sharpness sweet spots for this lens.
At 18mm, the FUJINON XF18-55mm is already sharp wide open in the centre, and corners sharpen up nicely by f/8, reaching best performance at f/11.
At 24mm, centre is quite sharp at F/4, but you'll need to step down to f/8 to get the best performance for both centre and edges.
At 35mm, try stepping down 2/3 steps to get the best centre performance, corners are great at f/11.
At 55mm, optimal centre sharpness is reached by f/8, for the edges you'll need to go to f/11.
Distortion and vignetting
The -XF18-55mm has some serious barrel distortion at 18mm, as well as heavy vignetting when shooting wide open. Luckily, there is a Lightroom profile available that takes care of these issues. (or if you shoot jpg, the camera will do this for you.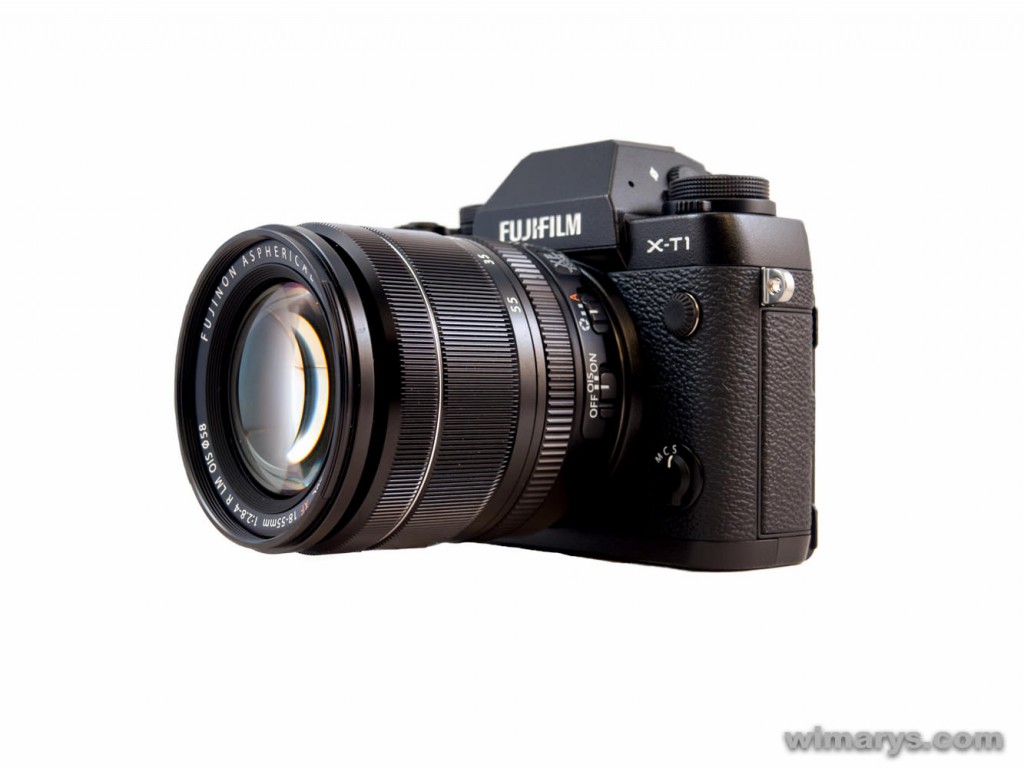 Autofocus and image stabilisation
The XF18-55mm lens features a linear motor driven system that helps the camera focus in just 0.1 seconds.
Autofocus is silent so it can be used for both stills and video shooting.
The effects of camera shake are also reduced thanks to the inclusion of OIS (Optical Image Stabiliser).
dedicated ON/OFF switch for OIS
This system offers the equivalent of 4 stops compensation, which allows you to shoot comfortably shooting hand-held.
OIS is a big plus on this lens and helps to eliminate shake.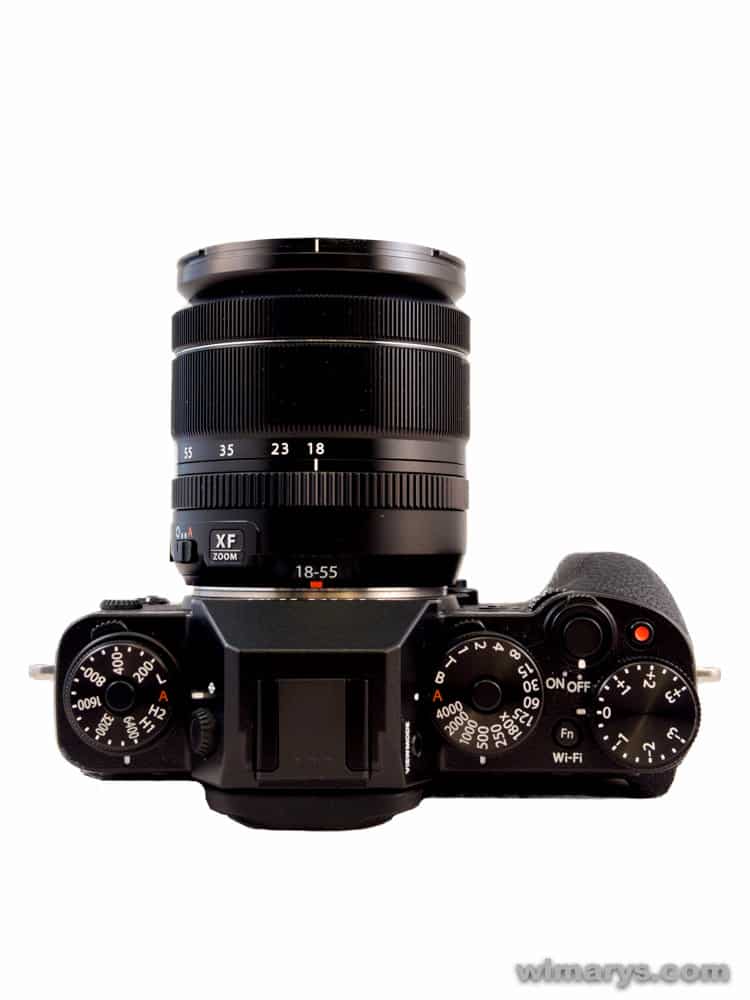 Conclusion
I like the Fujinon XF18-55mm on the Fuji X-T1.
small and lightweight
the range is ideal for street photography/travel
image stabilisation helps with focusing, even in low-light
image quality is excellent (after some RAW tweaking)
one of the best kit lenses (with the Fuji X-T1) I've ever tried
the aperture ring is a bit too smooth unfortunately, but you can always turn it off on the lens