Fuji XT1: best X range camera so far
Fuji XT1: best X range camera so far
Introduction
Compared to the X100s, the first thing you'll notice is the improvement in autofocus performance of the Fujifilm X-T1. Fuji is known for their continuous support of their cameras with firmware updates, and the profound knowledge gained by tweaking the X-Trans CMOS sensor in earlier models seems to be paying off, in the long run. While other manufacturers have taken the route of releasing a newer model to improve their cameras; you can always rely on Fuji to get the best performance out of any model they produce.
This is a beautiful rangefinder camera, in line with the earlier X models, but under the hood lies a vast array of new features and improvements.
Weather resistant
The Fuji XT1 has no less than 80 points of weather sealing and is their first X that is both dust and water resistant. We are talking about proper weather seals here, not just a tight fit like in the Sony A7. It can also operate without worries in temperatures as low as -10°C
The body is made from die-cast magnesium, so it feels very light for a camera of this stature. In fact, everything about this camera exhumes quality as all dials are  milled from aluminium  and even reinforced glass is used for added protection of the LCD screen. One caveat is the SD card door that, unfortunately, feels like it could break off any moment (although it hasn't so far)
Potential buyers should be aware that the supplied kit lens XF1855 (although a fantastic zoom lens) is not weather sealed. If weather proofing is important to you, I will suggest buying the body only and the just released XF 18-135 that is fully weather sealed.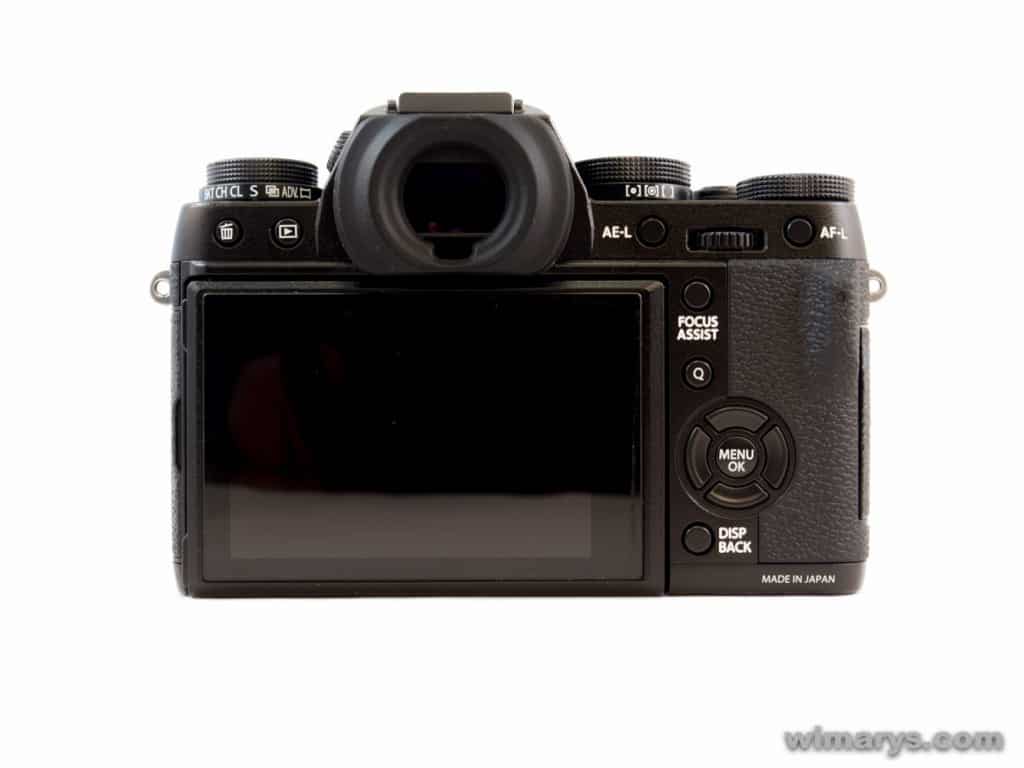 The viewfinder
The Fuji X-T11 has a high-resolution 2.36million dot OLED viewfinder and no complaints here. Images look crisp and clear, and there is virtually no lag between real life and VF. Besides the excellent performance, it has some interesting tricks up its sleeve with four different modes:
Full: gives you the full wide angle of view of 31°. 

Any obstruction of the view is avoided by placing shooting information at the top and bottom of the display screen.

Normal: When shooting with autofocus on, this mode lets you frame shots while keeping you aware of changes in shooting conditions. The perfect setting for action photography.
Vertical: Hold the camera vertically, and the information display automatically rotates with all readings nicely positioned.
Dual: In manual focus mode, display shows a split screen that lets you see both a regular view and focus assist at the same time.
X-Trans II sensor: all about the colours
Fuji colours: You either love it, or you hate it. I love it, and for me it's one of the major selling points of the brand. Their unique colour filter layout reproduces more detailed and accurate colours by straying away from the traditional 2X2 Bayer array to a more random 6×6. I have a post on this in my stories section if you'd like to know more.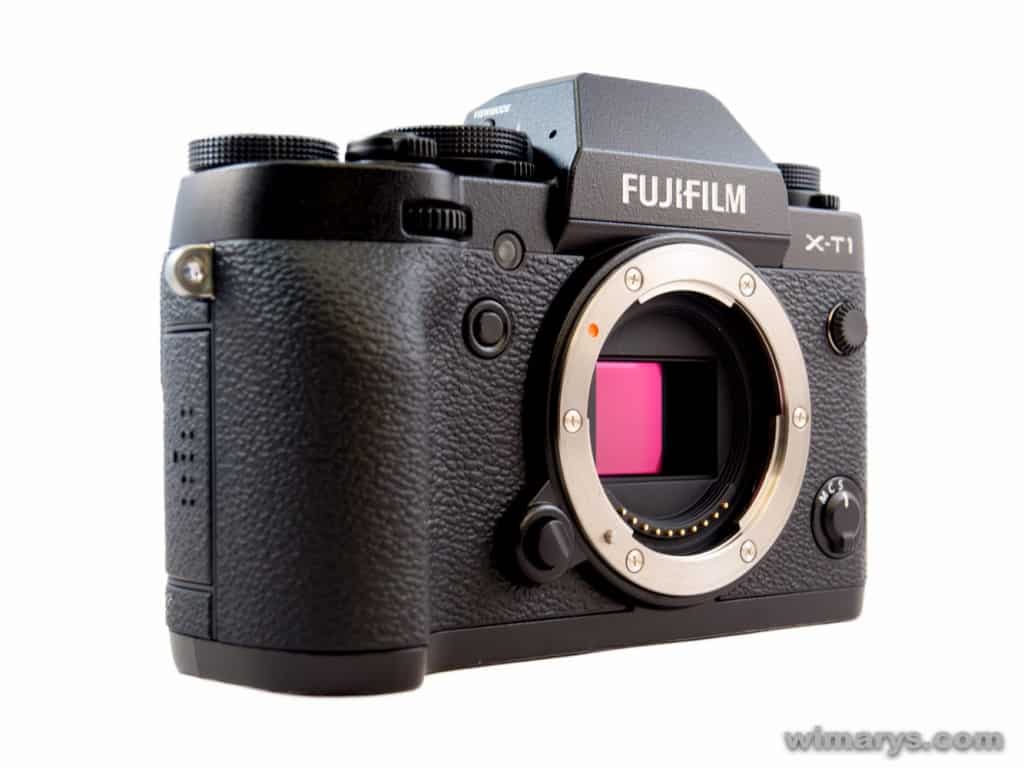 New in-body software: Advanced Lens Modulation Optimizer
LMO is a lens correction system that was made possible by the integrated development of lens, sensor and processor.
Center and edge sharpness, diffraction, blur and vignetting was measured for all Fuji lenses at all apertures.
LMO corrects problems in these areas to a degree.
Some might argue that this type of processing is not a step forward in lens design. For instance, Zeiss have already stated that they won't be implementing this processing for their Fuji Touit range, as they don't feel it is necessary or beneficial with their lenses.
Autofocus: simple but effective
9 on-sensor phase detection points and 49 contrast AF points
Intelligent hybrid AF automatically switches to the optimal focusing system for the scene and Conditions
A newly developed algorithm improves AF accuracy when shooting low-contrast subjects and dark scenes
New zooms will have built-in stabilisation, which helps while shooting handheld
There are two basic AF modes
Multi: that uses all AF points and would be used for tracking purposes. I would not recommend the Fuji X-T1 for action photography, as there are better cameras out there in the same price range with better tracking capabilities like the Sony A77II. But it is a consistent performer when it comes to getting the highest number of in-focus shots with sequential shooting. Tracking is fast and reliable for everyday subjects, just don't expect it to perform like a top range DSLR.
Area: Choose one  of the 49 areas available. I prefer this mode set to the centre most of the time, as you can easily centre your subject, focus and recompose.
Intelligent face detection is a new feature that sets focus and exposure for human faces anywhere in the frame, preventing the camera from focusing on the background in group portraits.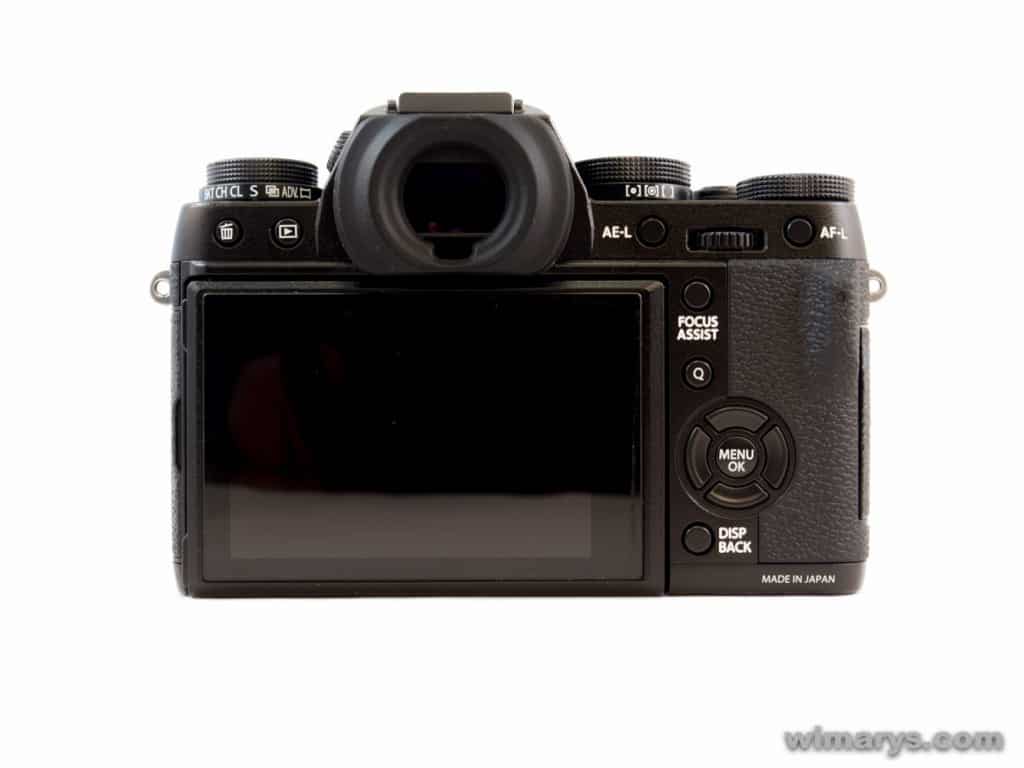 Manual focusing aides
Both focus magnification and focus peaking are available, making it relatively easy to focus manually on subjects. As discussed earlier, the digital split image viewfinder mode is handy to check your focus while at the same time retaining the ability to frame your shot.
EXR Processor II
The new dual CPU processor doubles the speed of the previous generation and allows for fast 0.5 second startup times and many of the new advanced software functions. It does feel much more quickly than the X100s.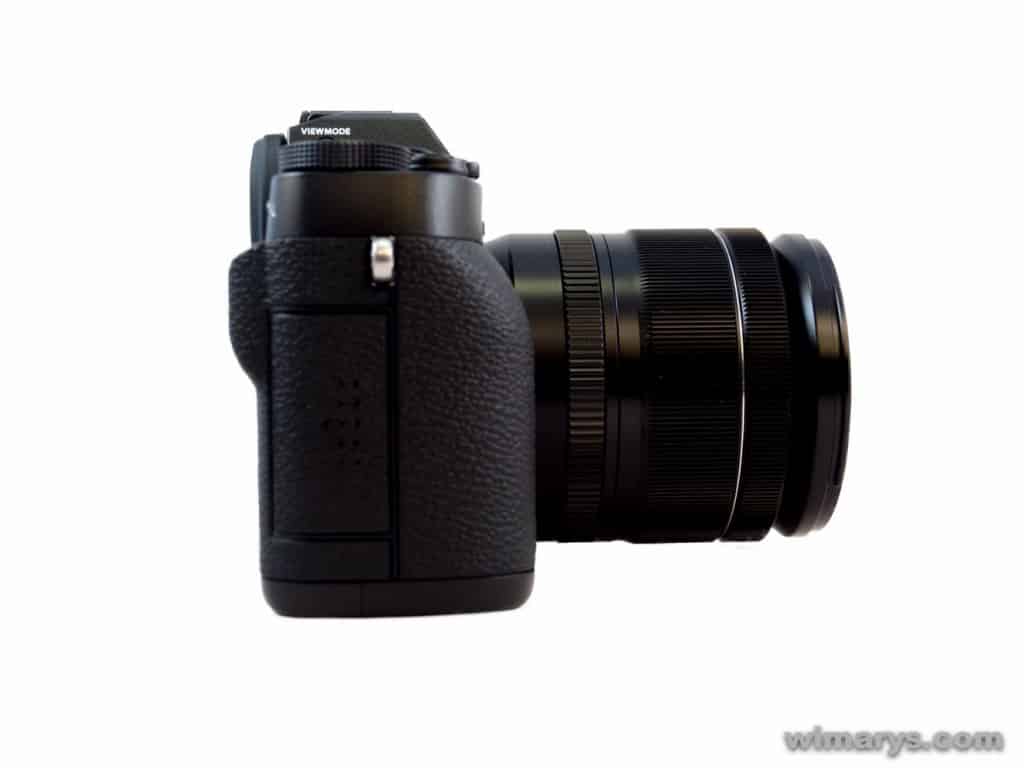 ISO performance
The Fuji X-T1 has an expanded sensitivity range, which now goes up to an impressive ISO 51200 with jpg shooting. For us RAW shooters, high ISO performs well; you can read all about in my XT1 ISO post.
Conclusion
In today's camera market, it's important to stand out from the crowd. This camera has some unique selling points:
build quality: made in Japan to a high standard
beautiful design
Xtrans sensor with Fuji colour reproduction
continuous support with new firmware updates going by Fuji's track record.
great glass available from Fuji at reasonable prices
Yes, for me the Fuji XT1 is a keeper. It is the most advanced Fuji X camera so far and sees significant improvements over older models in regards to autofocus and ISO noise. It is also weather sealed, something I thought was lacking in the X100S. A must buy if you're into the Fuji colours and system!