Voigtländer 15mm F4,5 Super Wide Heliar for E-Mount review
Voigtländer 15mm F4,5 Super Wide Heliar for E-Mount review
Introduction
The Voigtländer 15mm f/4,5 Super Wide Heliar for E-Mount is a manual lens for Sony ILCE full frame and APS-C okodies. This wide angle lens offers full electronic CPU integration that relays lens and aperture data back to your camera body. Another benefit is that you can use the Sony Auto Lens Correction that enables correction of vignetting, chromatic aberration and distortion. If you have a Sony A7 II, A7r II or A7s II, this also means that you have full and automatic use of the 5-axis image stabilisation.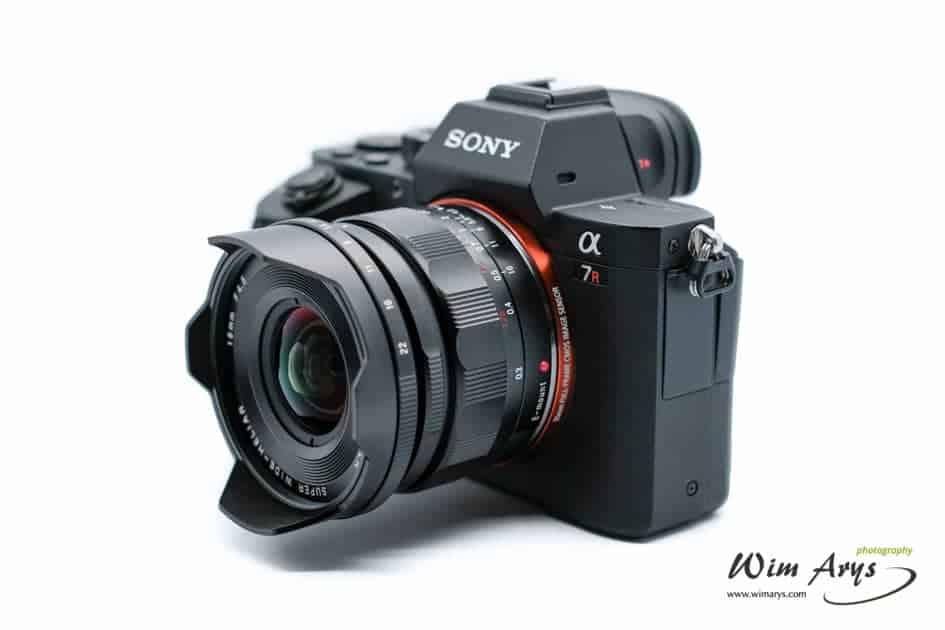 The optical design has eleven elements in nine groups with one aspherical element to reduce aberrations. The M-mount version lens was already a favourite with Sony FE camera users but had the disadvantage of heavy vignetting and color shift. Cosina cleverly recognised a gap in extreme wide angle lenses for the FE cameras and adapted the lens for this system. Moving the elements closer to the sensor reduces if not eliminates these problems, with the added benefit of a slight increase in sharpness due to better light transmittance and a shorter minimum focusing distance of just 30cm.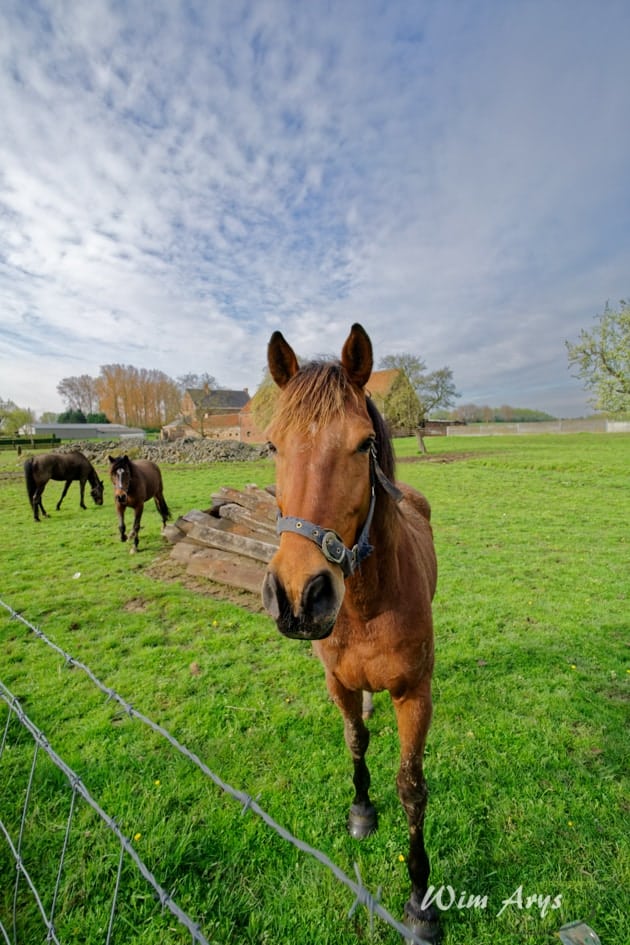 This compact wide-angle lens can have either hard click aperture stops or a click less iris, ideal for any videographers out there.
Build and Handling
Cosina is well-known for making 35mm SLR lenses to the makes lenses for many other brands lenses. All the Cosina brand lenses are made in Japan to a high standard, and the Voigtländer 15mm f/4,5 Super Wide Heliar is no exception. This lens is quite small but feels hefty in hand with an all metal construction. Both Aperture ring (de-clickable) and focus ring have the right amount of tension for precise adjustments.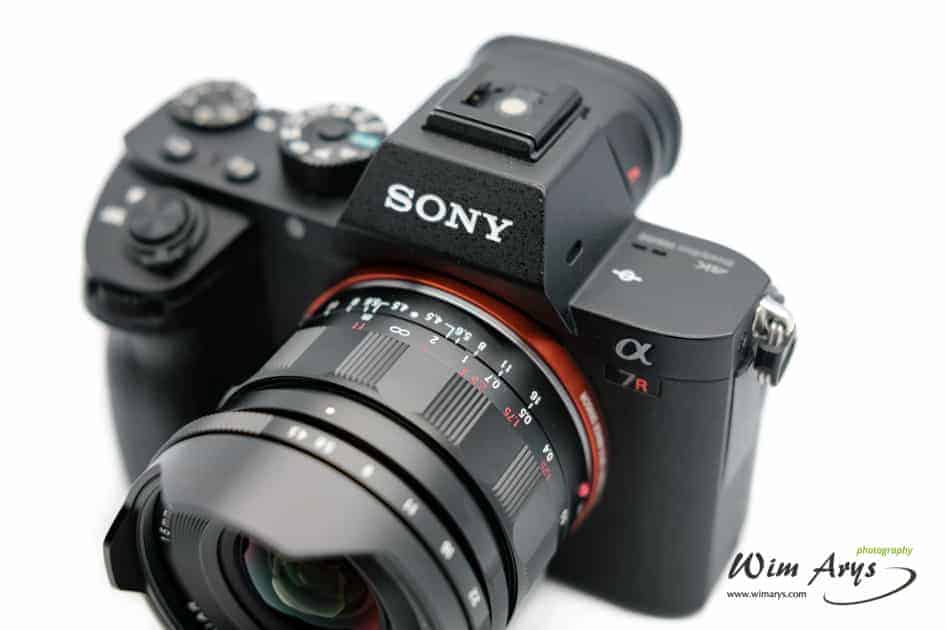 This lens is unfortunately not weather proofed, so be careful when shooting in the rain, not just for the lens but also for the body.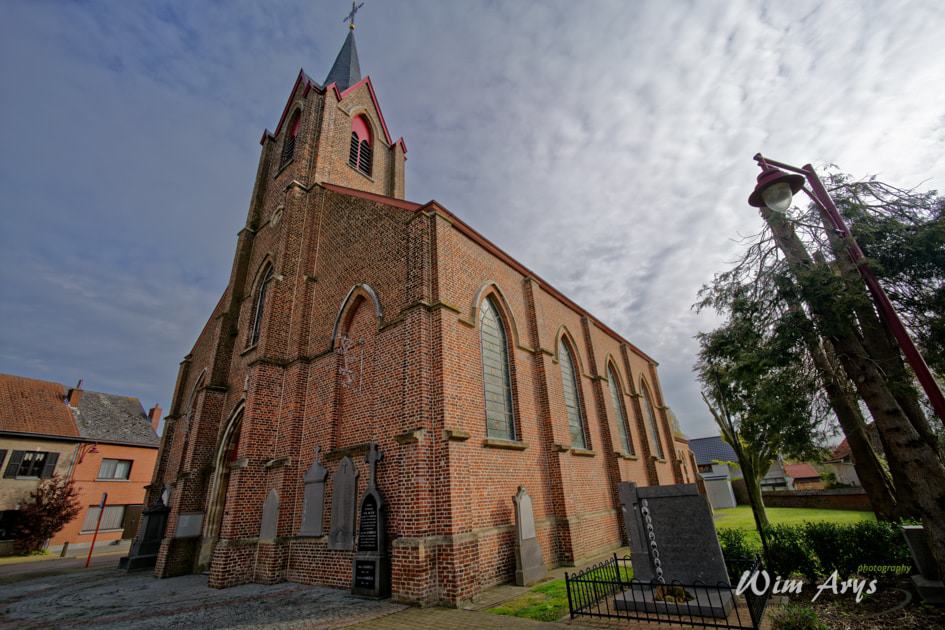 The Voigtländer 15mm f/4,5 has a petal-shaped fixed hood so you won't be able to attach Square ND filters, unfortunately. But it does feature a 58mm filter thread, so it is possible to use it for long exposures with an ND filter or CPL filter. Just make sure you use a slim filter, I've tried it, and it works without adding any extra vignetting.
Sharpness, Vignetting, and CA
Vignetting
Vignetting is always an issue with extreme wide-angle lenses, and the Voigtländer 15mm f/4.5 is no exception. You'll see vignetting across the entire aperture range with the least visible darkening in the corners at or above f/11. This vignetting should be no problem with a full frame sensor, though, unless you're shooting at higher ISO values, where you might see more noise creeping in after correction in the corners. JPEG shooters won't see any major problems either now how the ability to correct most vignetting in-camera thanks to the CPU integration relaying lens info to the in-body Sony Auto lens correction feature.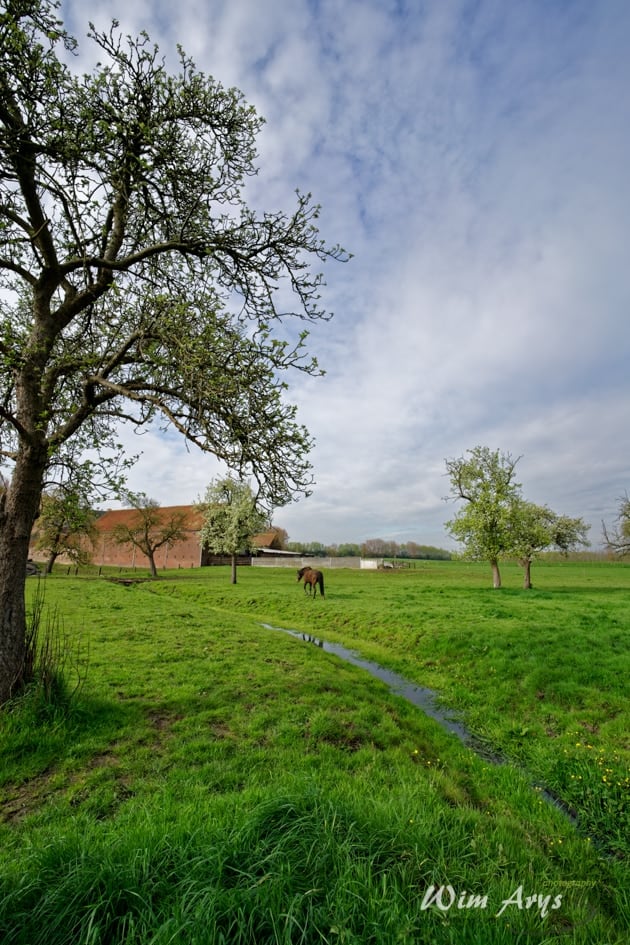 Chromatic aberrations
Chromatic aberrations look very much under control. I did not see any Longitudinal CA in any of the images I've shot with this lens, but you'll see some lateral CA in high contrast areas. The embedded lens profile will take care of this most of the time, and it's easily correctable if still visible anyway.
Center Sharpness
The image center is already quite sharp at f/2.8 and remains so up to f/11. From f/16 we see the effects of diffraction causing a loss of sharpness.
Corner Sharpness
The Voigtländer 15mm f/4,5 Super Wide is obviously not designed for optimal performance in the image corners at close focusing distances. At f/4.5, the image edges look unusable, with a slight increase visible at around f/8. f/11 up to f/16 seem to be the magic numbers here, as this is where the corners sharpen up nicely. In my experience, focusing to infinity in real-life shooting did yield somewhat better results at large apertures.
Sunstars and flares and Bokeh
Thanks to the ten-blade Diaphragm, you can get some nice sun stars at smaller apertures. Surprisingly for a wide-angle, it seems quite flare resistant too. The Bokeh, or out-of-focus creaminess, is nothing to write home about, although I expect most photographers won't expect that from a max f/4,5 aperture lens.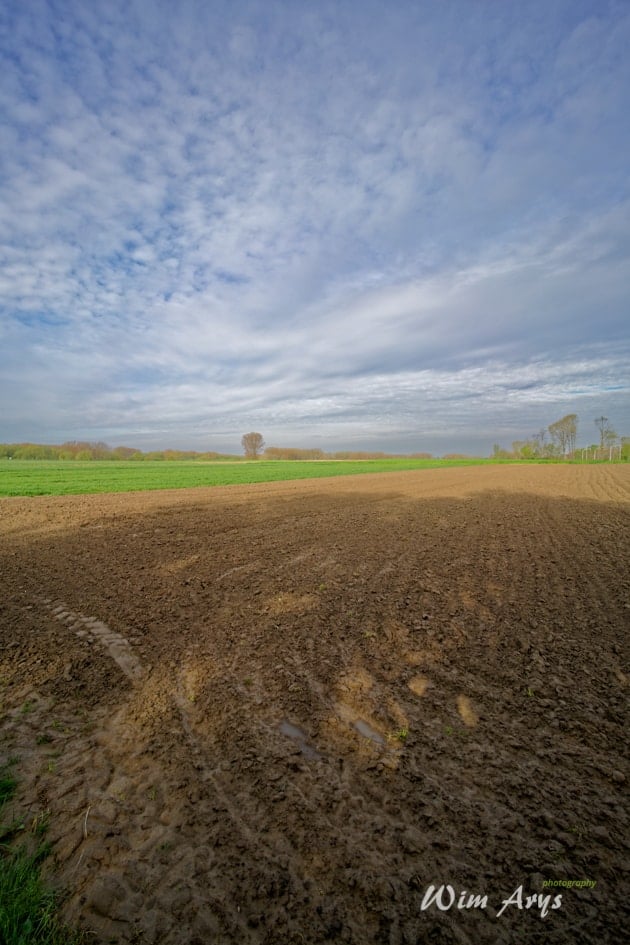 Conclusion
There are lots of things to like about the Voigtländer 15mm f/4,5 Super Wide Heliar for Sony FE. It's currently one of the widest lenses available for E-mount, offers good image quality with few problems except vignetting. Another advantage is the CPU integration that relays aperture and focal length to the camera. If you've ever shot with an adapted lens, you've probably been equally frustrated as I have with the lack of information when importing to an application like Lightroom.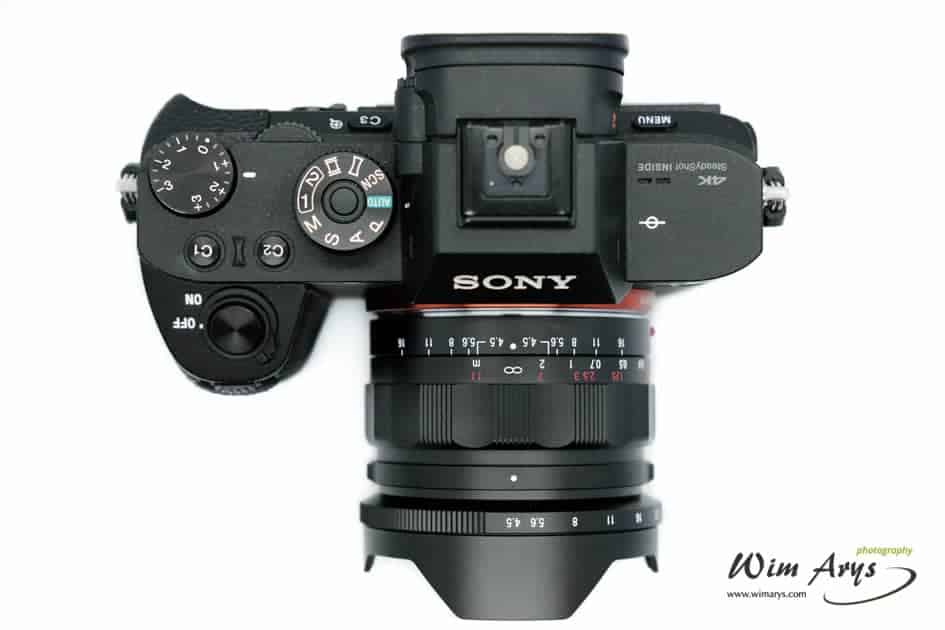 This is especially a problem when you're browsing through your library and decide to revisit an old capture. What lens was this? What aperture?  Now you have all the information to apply a lens profile, find the image with the most suitable aperture, etc. Besides this, the integrated chip also means that you have full access to the 5 Axis sensor stabilisation in the Mark 2 Sony FE cameras. And it just so happens that sensor stabilisation is most useful with wide-angle lenses.
Probably nobody will buy this slow aperture lens for portraiture, and most photographers will be interested in landscapes and architecture. Even though the petal shaped hood is fixed, it's still possible to use this wide angle for long exposures too with a slim 58mm ND filter. Despite what you'll read in other reviews, this isn't the sharpest wide angle I've seen for the A7 series. I would say that the Samyang 14mm f/2.8 offers about equal quality in terms of sharpness at less than half the cost. A 42 MP camera indeed exposes the limitations of this lens, and I feel it is priced just a little too high. An RRP of 599 Euro/Dollar would be more justified.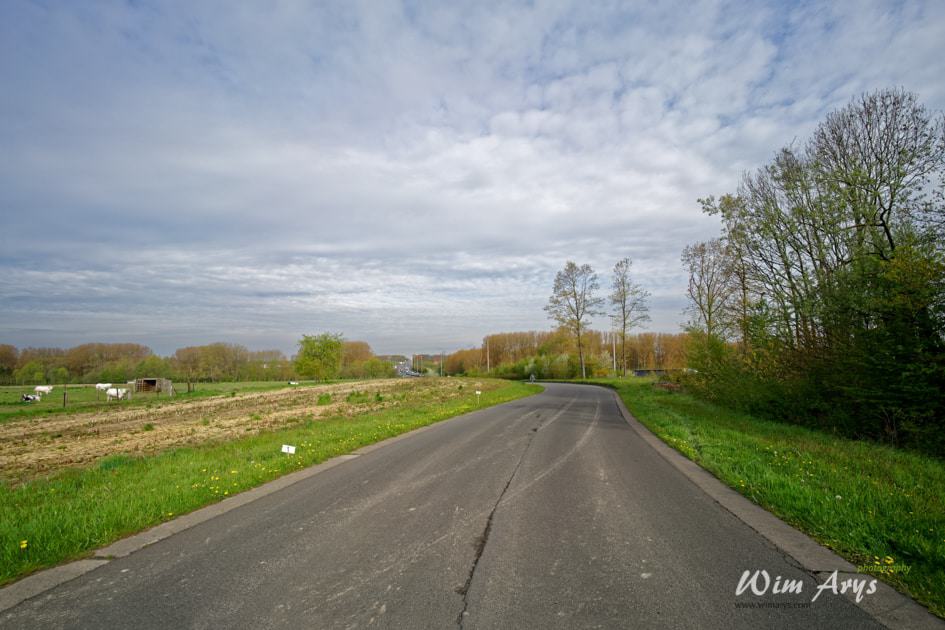 And finally, I'm not a big an of the colour rendition of this lens. I've been using the Loxia 21mm f/2.8 a lot lately, and images look dull and lack micro contrast in comparison. Sure the Loxia is more expensive, but in my opinion, it is worth spending the extra cash for the extra performance.