Samsung NX 85mm f1.4 review on the NX1
Samsung NX 85mm f1.4 review: fast prime on the Samsung NX1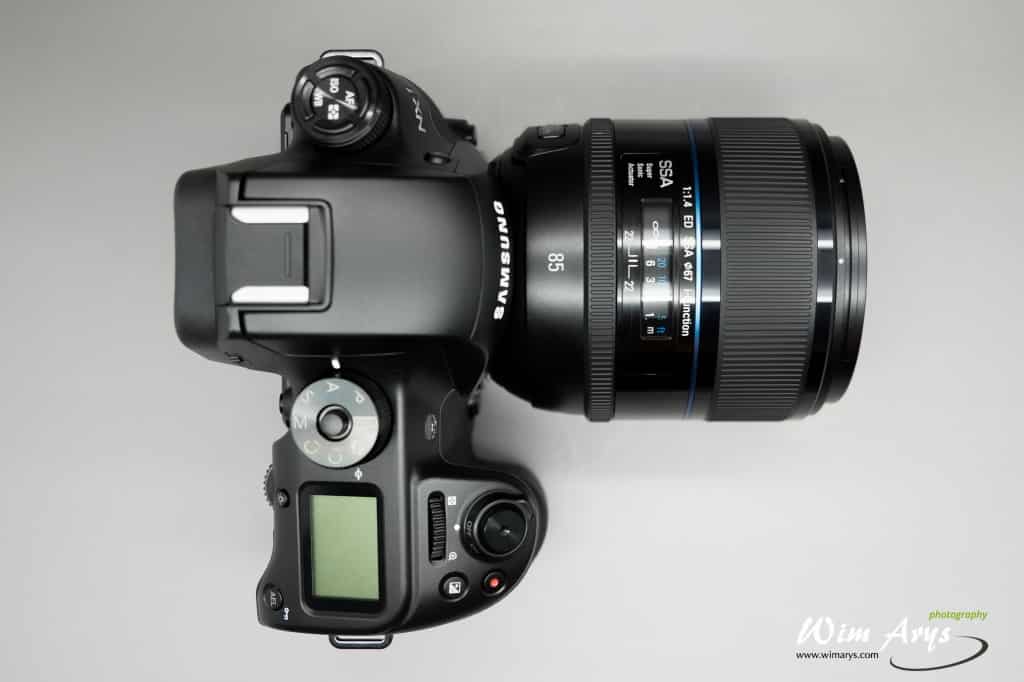 Introduction
The 85mm f1.4 ED SSA (EXT85SB) is a portrait lens for the Samsung NX system. It uses nine rounded aperture blades that provide a smooth, natural Bokeh. This ultra-fast aperture lens uses a Supersonic Actuator (SSA) for silent and fast autofocusing. It also features full-time manual focus so you can instantly override the autofocus for fine adjustments. You'll also find Samsung's i-Function feature on this lens, which gives you one-touch access to all your camera's manual settings.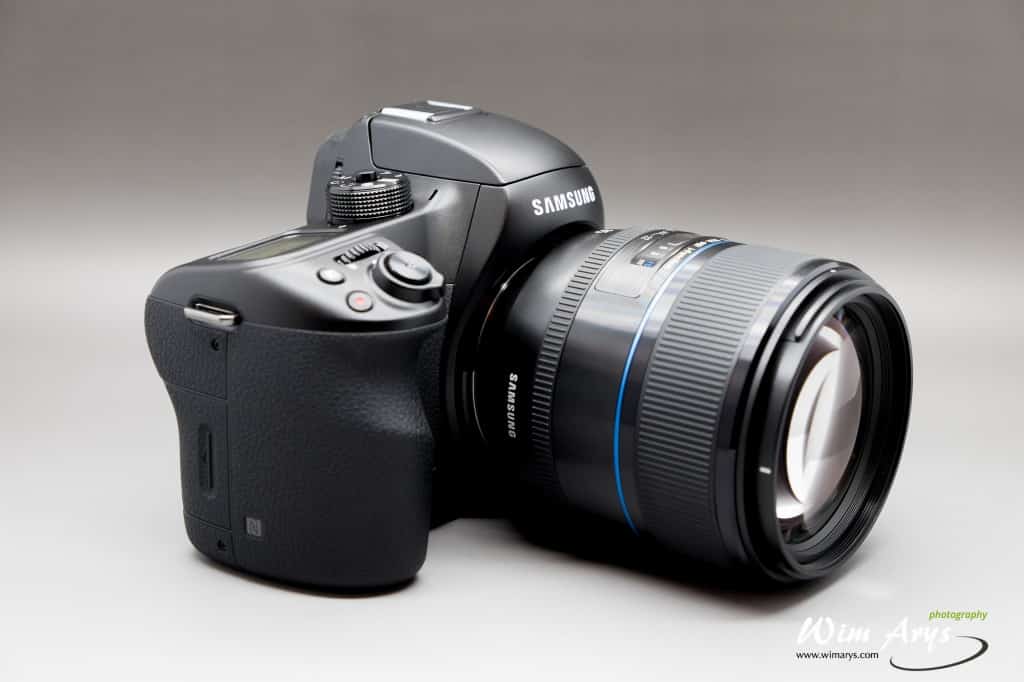 The 85mm (equivalent to 130.9mm in 35mm format) focal length is one of the most used focal lengths for portraiture and with an incredibly fast f/1.4 maximum aperture, the lens gives you excellent control over depth-of-field. As this lens is so quick, it's also very usable in low-light settings. The lens has nine rounded aperture blades that provide a smooth, natural quality to the out-of-focus regions of the image.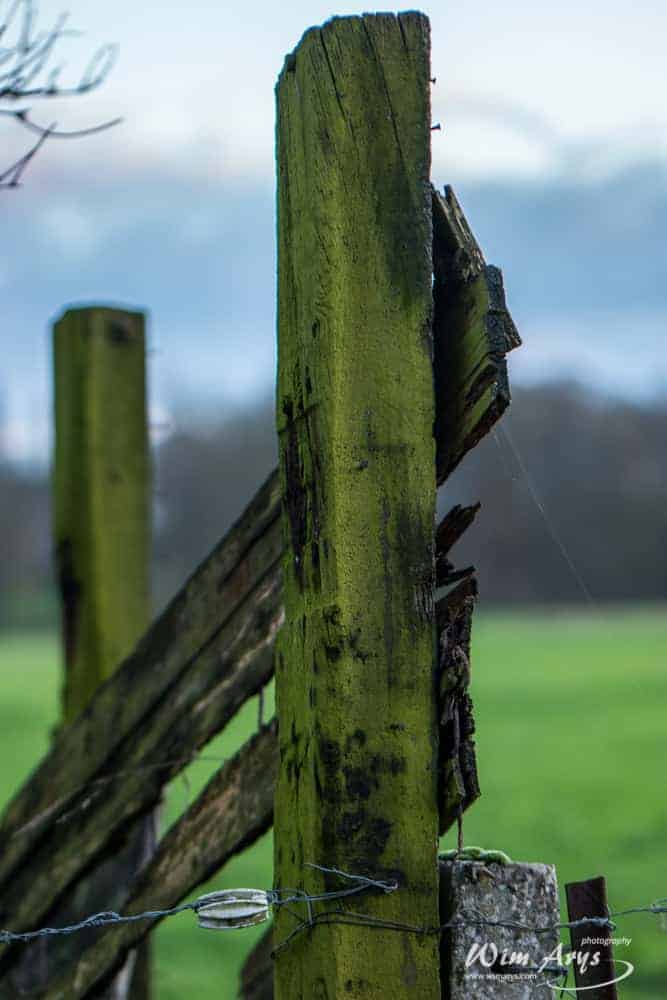 Distortion and vignetting and CA
No distortion visible with the 85mm f1.4, as you'd expect with a prime lens at this level. There is some slight vignetting at f/1.4 but clears up by f/4. As you can see in the image above, there is some clear purple fringing visible in contrast areas, so you'll need to take care of that in Lightroom if you're a RAW shooter. Jpegs are automatically corrected in-body as always.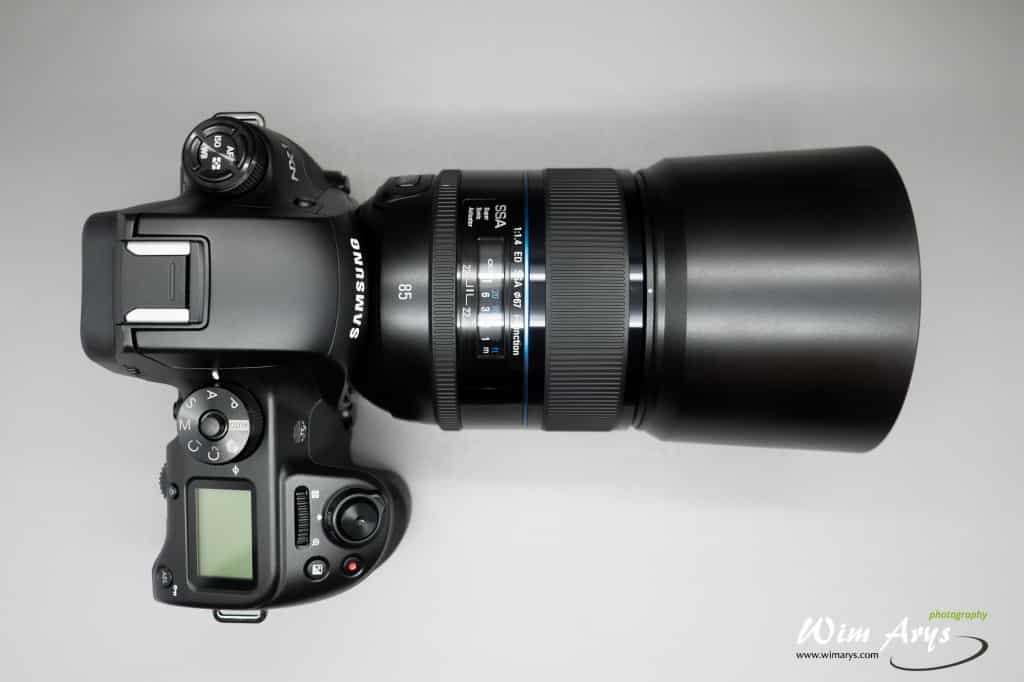 Samsung NX 85mm f1.4 sharpness
As with all my lens tests, I use a 300-line test chart, a tripod and the camera timer function in order to eliminate shake. These results are mean as a guideline on how to optimally use the 85mm f/1.4  in real-life. This procedure involves no computer generated test results, and my eyes to evaluate the performance.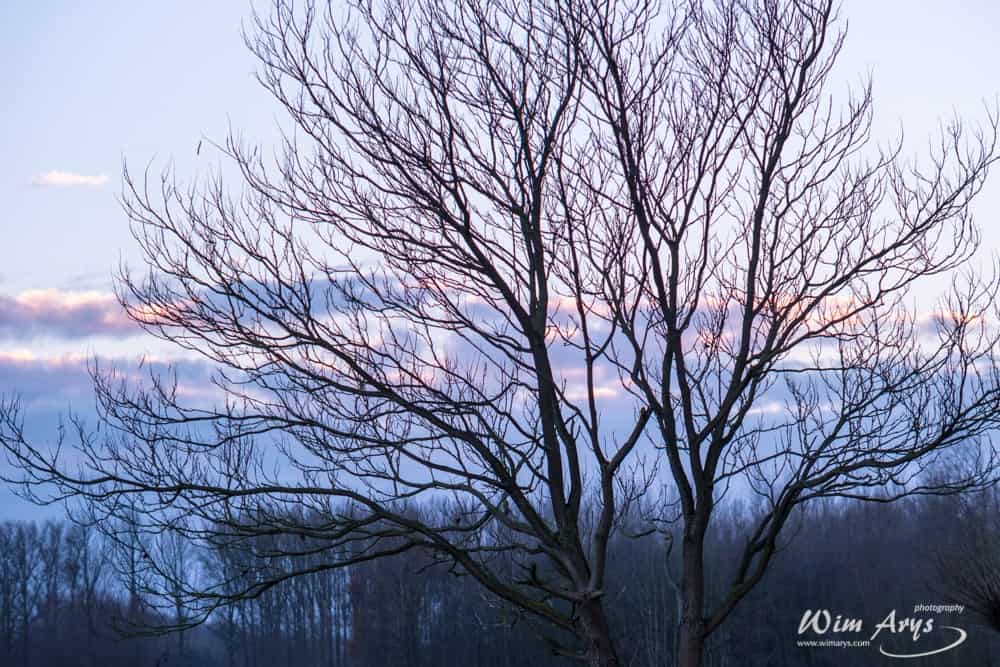 center performance
The image centre is relatively soft at f/1.4, not unusual with a fast lens link this, and it's sufficiently sharp for portraiture. This sharpness increases gradually and reaches its height at f/8, where it is very, very sharp. Loss of sharpness due to diffraction only sets in beyond f/16.
Corner performance
Similar to centre performance, the corners are somewhat soft at f/1.4, improving up to f/8, where they are also very sharp. Softness due to diffraction is visible beyond f/16.
Conclusion
I like the Samsung 85mm f1/4, it is capable of making stunning images and sets your creativity on fire. Although it looks somewhat soft at large apertures in the studio test, it never bothered me in real-life shooting. For portraiture, I prefer a prime that have a smooth, good transition between in-focus and out-of-focus areas, as opposed to a too sharp centre and a sudden drop in the background. Bokeh, the out-of-focus area, is also very smooth  and looks beautiful.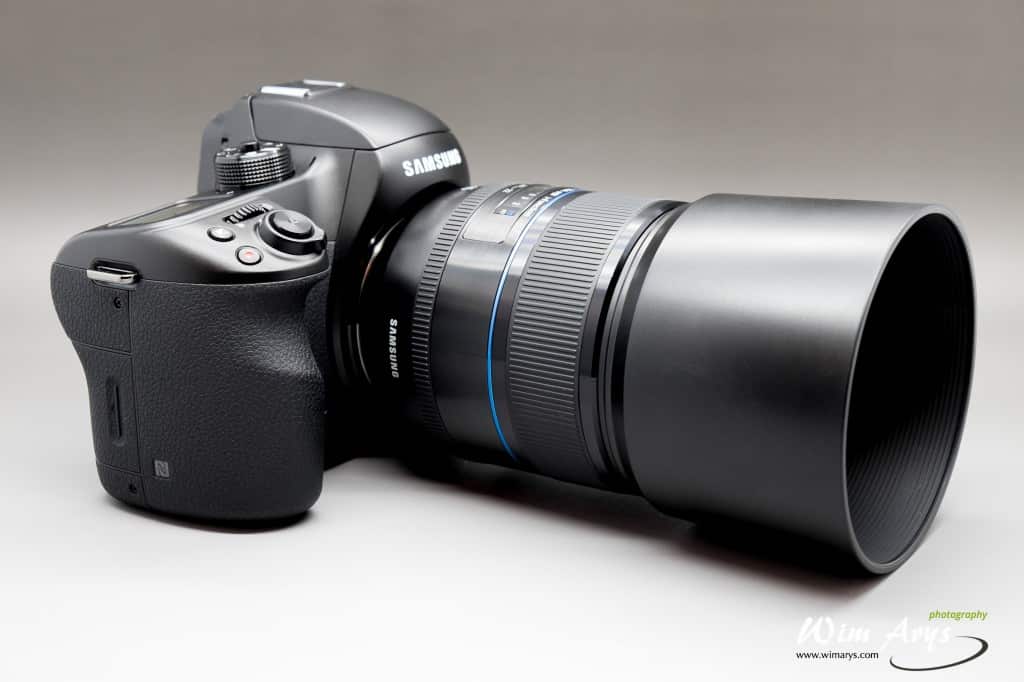 At f/8, the Samsung 85mm f1.4 is stunningly sharp in both centre and corners, making it ideal for studio shooting too. If you've invested in the Samsung NX1 system, this is one of the 3 or 4 lenses I would purchase; you won't regret it.