Myanmar photography tour on a budget
Myanmar photography tour on a budget
Loading…
Introduction
Myanmar is a country in Southeast Asia that used to be called Burma. It was ruled be a ruthless military junta and mainly closed off to outsiders until 2011, but it has opened up it's borders for tourism now. In terms of travel photography, this once isolated country does have a few interesting things on offer:
many areas with pagodas and Kyaungs (monasteries) dating back to as early as the 10th century Like Pagan (Began)
different tribes with unique customs like the Karen Hill tribe and the Chin
a rich Buddhist heritage and tradition
There is also a downside to photography trips to Myanmar. This mainly has to do with the prosecution of the Muslim Rohingya minority. I try to steer away from politics on this photography blog, but in this case it's an ethical issue that every photographer planning on going to Birma should be aware of. For me personally, after my visit to this interesting country, it's clear that this country's version of Buddhism is quite extreme, and that the  Rohingya are seen as a rebel organisation that is trying to secede from the rest of the country. Security wise, this really has no impact at all on tourists and travellers.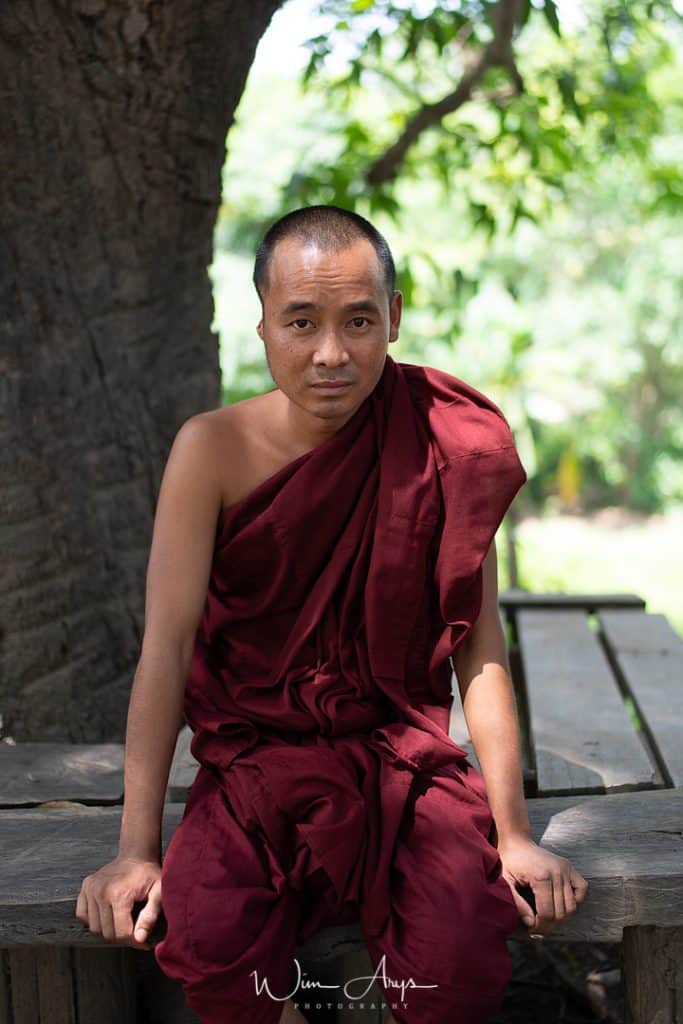 Another issue that you should be aware of is that everybody will tend to overcharge you. Especially when looking for photography tours in Myanmar, you'll pay an arm and a leg  for anything related to a camera, from a guide to a portrait.
Let's have a look at my self made 10 day Myanmar tour program.
10 day Myanmar photo tour program
This itinerary include three domestic flights:
Yangon to Loikaw (LIW)
Heho (HEH) Airport to Nyuang U (NYU, nearest to Bagan)
Nyuang U back to to RGN (Yangon)
The total cost of these flights was around $250
Yangon
All international flights arrive in Yangon. It's best to get an eVisa before arriving, as this will speed things up at immigration. I arrived with Thai Airways from Europe with a stopover in Bangkok. Yangon is a big and modern city with plenty of things to see and do if you want.
A few examples:
Early morning visit ( around 05:30 am ) to Shwedagon Pagoda.

 

Take the Yangon circle train for an interesting view on daily life in Rangoon
A visit to any of the monasteries in Yangon where you can photograph the famous novice monks
Afternoon visit to Dala by crossing Yangon river (A little Town located on the other side of Yangon river and go around Dala by Rickshaw to experience authenticity of local lives and afternoon local activities)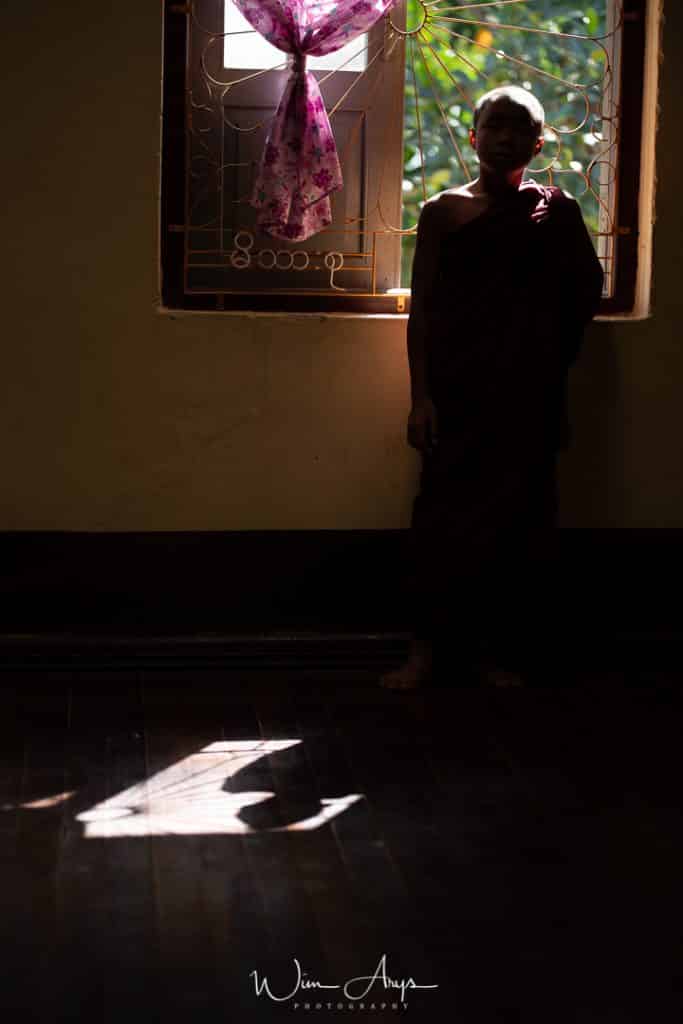 These are all pretty much straightforward street photography opportunities that you can get in almost any Southeast Asian country.
Loikaw
Loikaw is the capital of Kayah State in Myanmar. It's located in the Karen Hills area, way up north. Most of the inhabitants are of the Kayah tribe, or mainly known as the Karen Hill tribe. The Karen women are known for their elongated necks through a process of adding an extra brass ring around their necks starting from childhood. This tribe can actually be found as far away as Chiang Mai in Thailand where they fled after fighting with the central Myanmar government.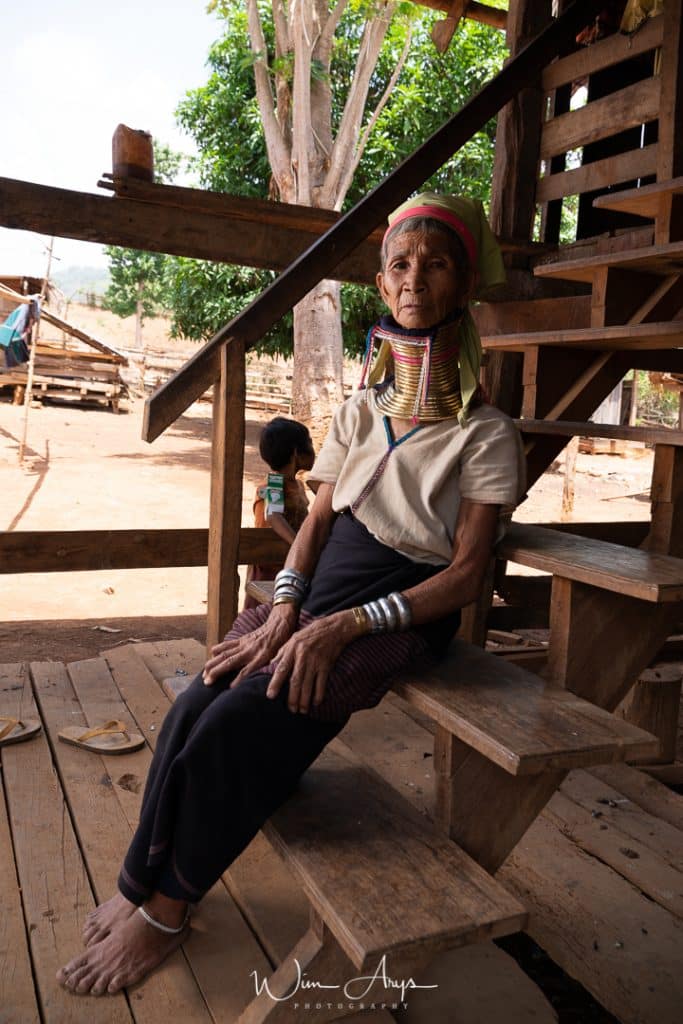 I've been to the Karen Hill 'villages' in Thailand, and I was hoping for a more authentic experience here. But unfortunately, it's also the case that these people have been largely commercialised in their area of origin too. We managed to find one older woman who was happy to show us around her house. But besides this, expect stalls with trinkets from China and knitwear.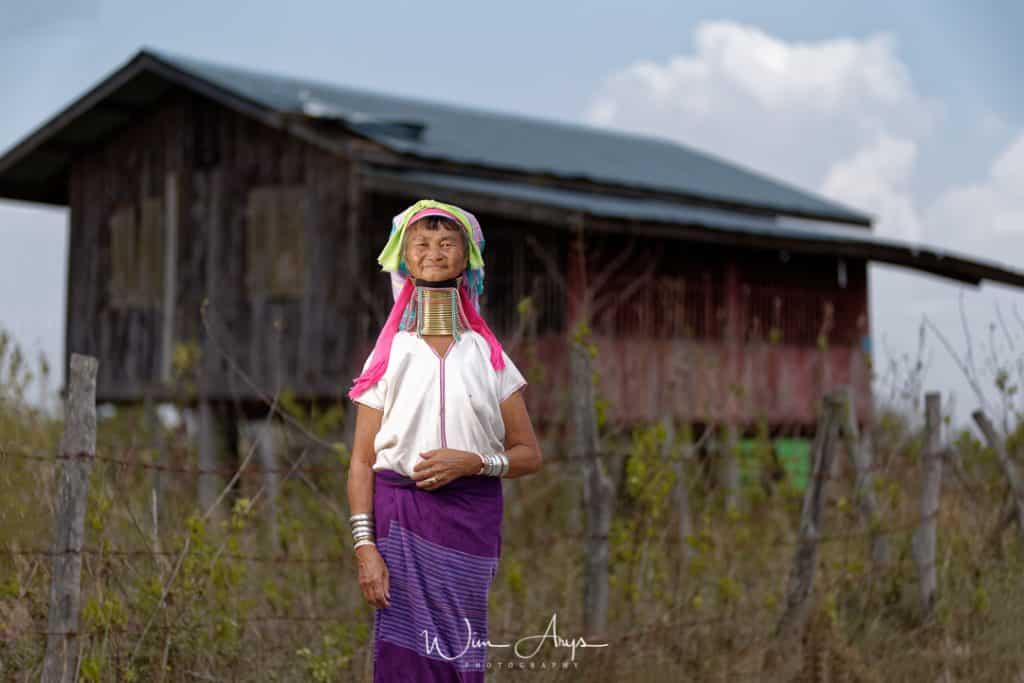 Apparently the situation was totally different just a few years ago, but now you have to venture further into the Hills for even a glimpse of their authentic way of life.
The situation wasn't helped by the fact that there are really no local guides available. This means that nobody is really aware of the current situation and where to go.
Inle Lake
From Loikaw we drove to Phaekone and then on to Inle Lake by boat. Before entering the boat, you'll need to pay a 'tourist fee' here, mainly because you can afford it.
I was hoping to visit Kakku Pagodas (a complex of more than 2,000 hillside stupas) by boat along the way, in fact that was the only thing I really wanted to see there. But this was not deemed possible in a day. You'll soon discover that a lot of things are not possible in Myanmar as a tourist, intact most of the best locations we arranged ourselves along the way.
Inle lake is really an open sewer. Try to keep your mouth closed (really!) when you're on the lake, as the bacteria and human feces in the water can make yo seriously ill. I contracted a bug there, and my insurance agent back home told me that 90% of the emergency calls from Myanmar are exactly about this.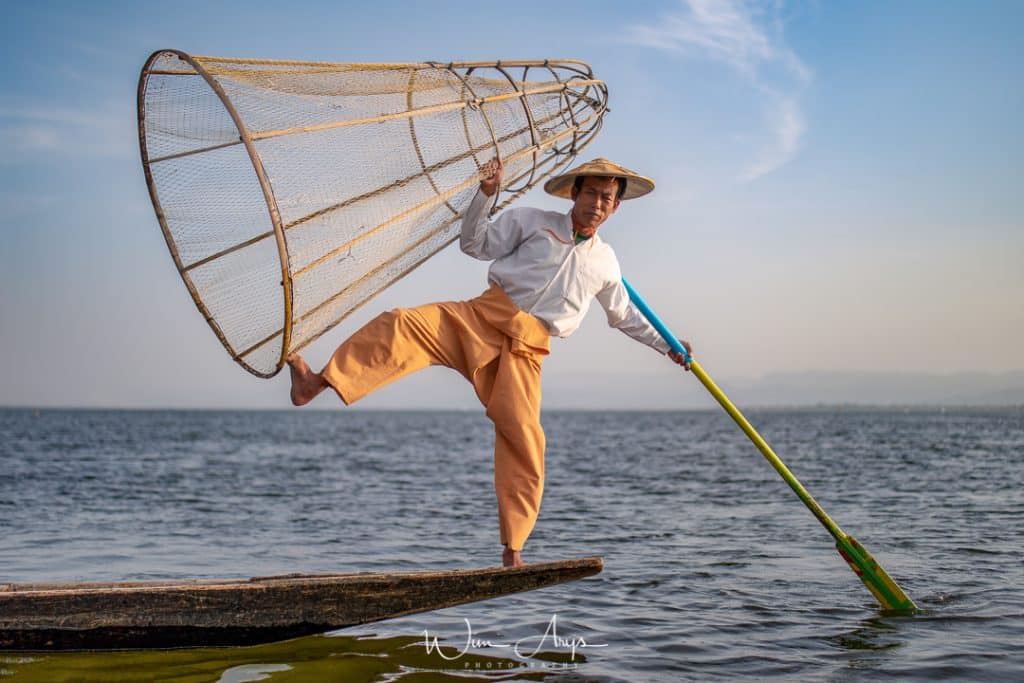 Anyway, this was a photography trip organised by an agency from Yangon, so I asked when it would be possible to photograph the famous Inle Lake carp fisherman.
Well it turns out that due to this lake pollution I was taking about, there is no more carp in the lake anymore, hence no more need for the famous conical nets. After some asking around (ask a local driver), we discovered that it's possible to book a 'show' fisherman for half an hour for another 'authentic' experience. It costs around $20-30 and it was actually some of the best money spent in Myanmar. These guys are real acrobats and used to the camera. So I got the picture, but not the experience… Oh well…
Chin State
From Inle lake, we drove to the small airport of Heho for another domestic flight to New Bagan. This is the closest airport to Chin State, and we desperately wanted to go their to photograph the Chin women with the face tattoos. When arriving at Bagan airport, expect to pay another hefty 'conservation' fee by the way.
Due to my severe illness, we had to delay this visit for a day, and our local guide Mount Victoria trekker promptly charged us an extra $100 dollars for the delay. A 3 days, 2 nights package already had a 700 dollar price tag, but we thought that due to the inaccessibility of the area, it could be warranted. We later discovered that our guide spent the extra day at a pool in the captital Yangon, a total 1200 km drive. But anyway, the 200 km drive to Mindat (Chin State capital) turned out to be not difficult at all. It's remote, but I would say easily accessible in a 4 x 4.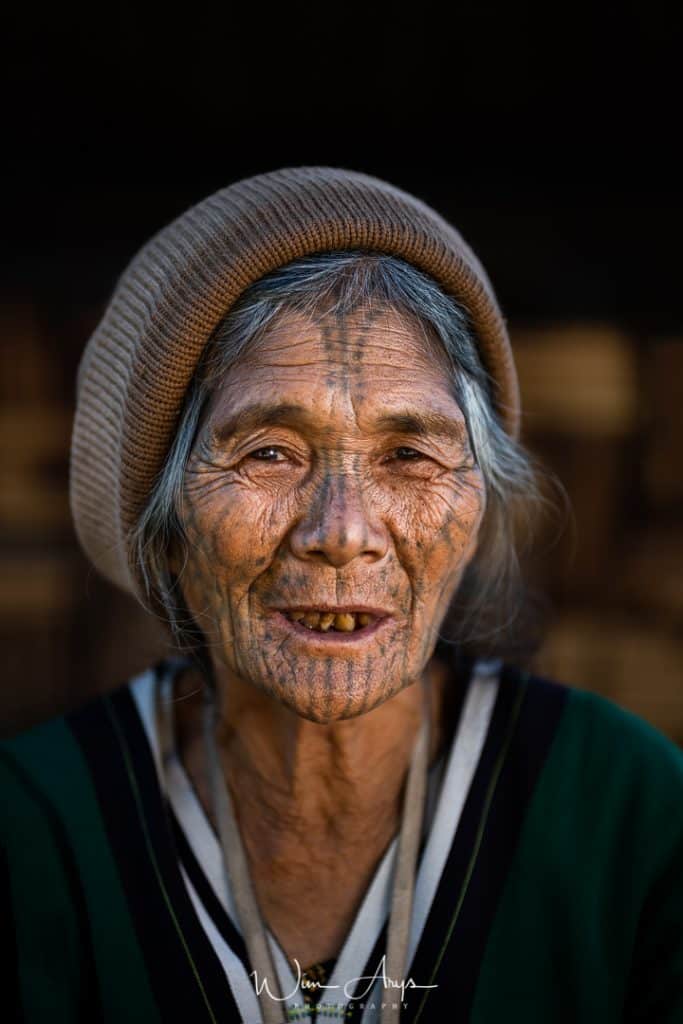 The plan was to spend the rest of the day in Mindat, and to venture to more remote villages the next day. You'll see plenty of tattoo'd women in Mindat already, and most of them will be willing to spend a few seconds of their time posing for you, for a hefty fee that is. Others are more or less forced by their family to pose in exchange for money. The more remote villages are a little bit better, but then you're stuck with a guide who's acting like their boss and father Christmas together. Suffice to say that it just does not feel good or ethical in any way.
Bagan
So we decided to return to Bagan, after partying in Yangon, our guide was clearly tired as he slept for most of the 7-8 hour drive to Old Bagan. About an hour before our arrival, he woke up and started guiding again, probably he was hoping for a good tip.
Bagan is an ancient ruined city located in the Mandalay Region of Myanmar. From the 9th to 13th centuries, the city was the capital of the Pagan Kingdom. It could well be UNESCO world heritage, but the old military junta decided it was a good idea to 'repair' the old Pagodas with concrete, modern brick and mortar. To make matters worse, they built a huge tower in the middle of the historical site, an excellent viewpoint for all those western tourists.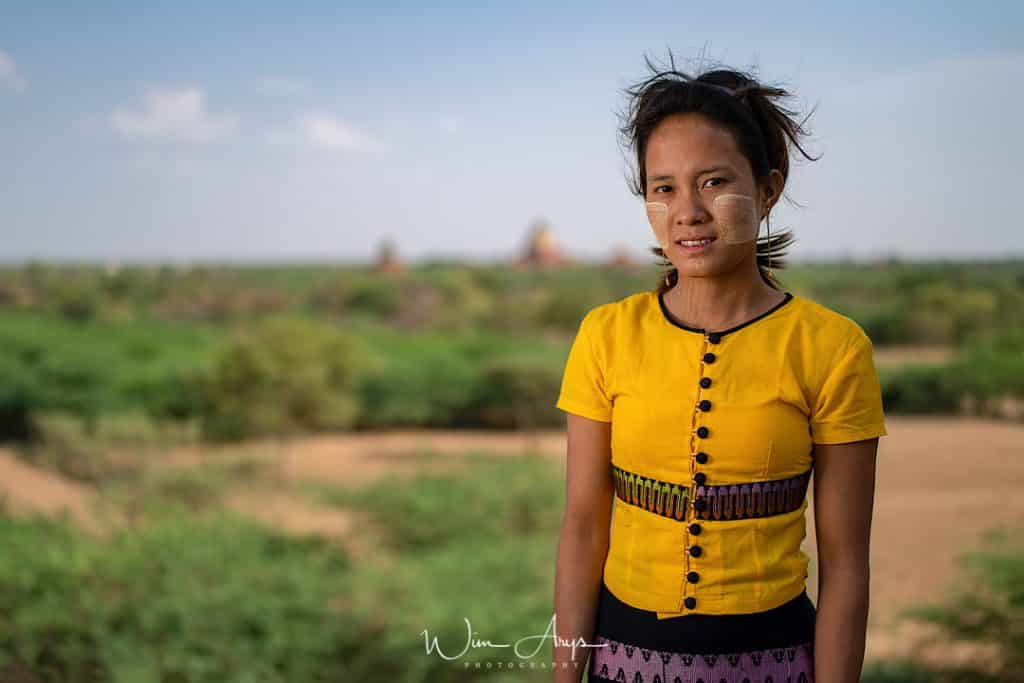 Now you'll probably know Bagan from the postcards with the many hot air balloons. You should know that this only happens during the hot air balloon season starting from October to around March. Also, it's not possible to scale the temple steps anywhere inside the archeological site anymore. So if yo where hoping on nailing that shot, bad luck. One temple is usually accessible if you ask around. But all in all I would just skip Bagan and go to Mrauk U in the west of the country for a more authentic experience.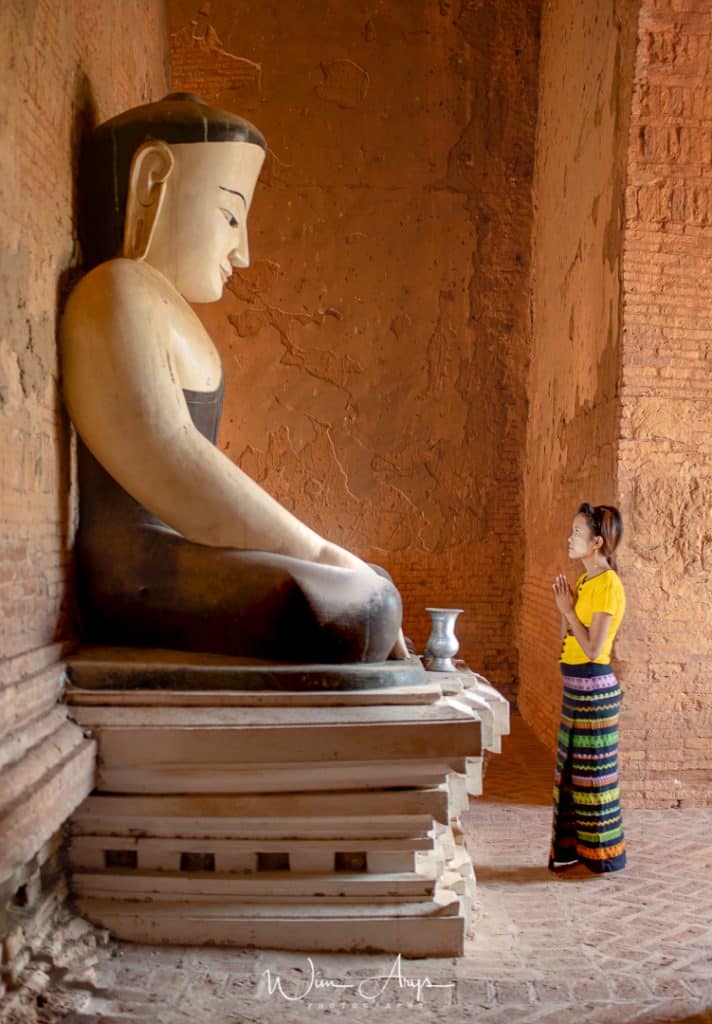 Special and legal permission is also required from the Archaeological Department to do any indoor shooing inside the religious monuments of Bagan… Official shooting fees  100,000 kyat must be paid to Archaeological Department, and this must be done at least a week beforehand.
Conclusion
As you can read, I'm not a bit fan of doing any type of photography tour in Myanmar. I've been to many places around the world (read some here), but I've never experienced quite anything like this. Many 'fees' need to be payed everywhere without any obvious benefit to you, the local people or archeological sites.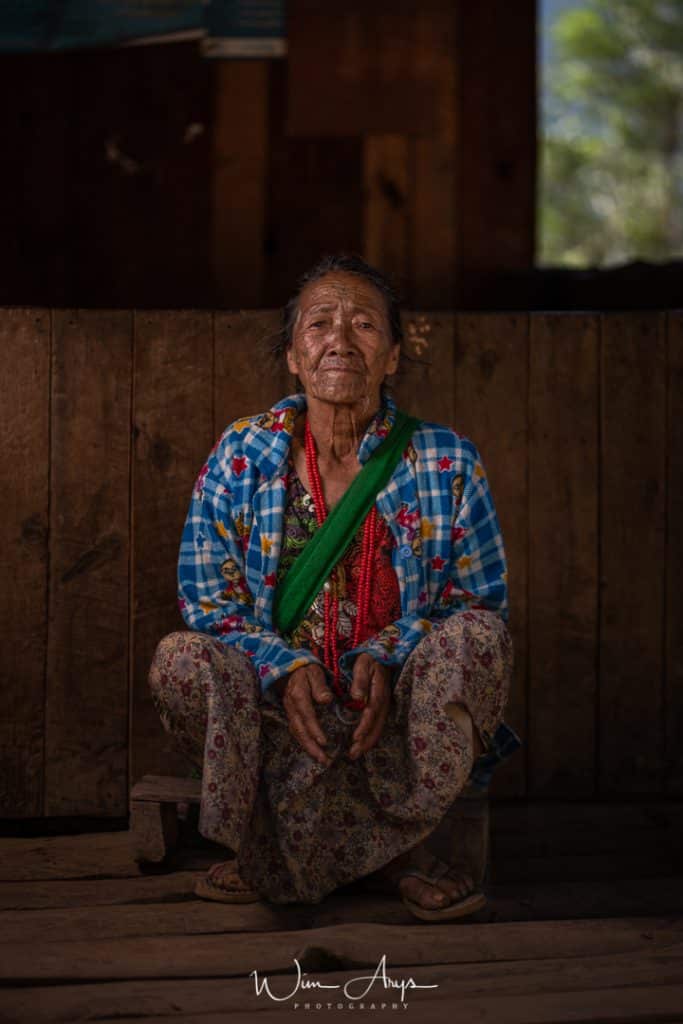 The guides are also clearly overpaid which leads to all kinds of social and economic problems. For instance, it probably pays better than being a doctor, a teacher, an engineer. This of course has to do with the sudden boom in tourism experienced after 2011, but there seems to be an unwillingness to actually provide what the visitor wants. Instead, you're left feeling like a credit card, even more so than in any other country that I've visited.