XF 16-55mm f/2.8 WR lens
XF 16-55mm f/2.8 WR lens next week
We've already seen mock-ups of the Fujinon XF 16-55mm f/2.8 WR at Photokina last year, but it seems that this new wide-angle to medium zoom lens will be released right before CES 2015 in Las Vegas.
It features a constant f/2.8 maximum aperture throughout the range and is fully weather resistant, just like the XF 50-140mm f/2.8 that I own and has become one of the favourite lenses in my kit. A fast aperture like this does require a lot of glass, so it is going to be quite substantial and larger than the XF 18-135mm. Fuji decided not to incorporate their fantastic image stabilisation into the XF 16-55mm f/2.8 WR because it is already quite bulky. Honestly, I would not mind the extra weight and larger price tag as four stops advantage would be great for a walk around lens like this.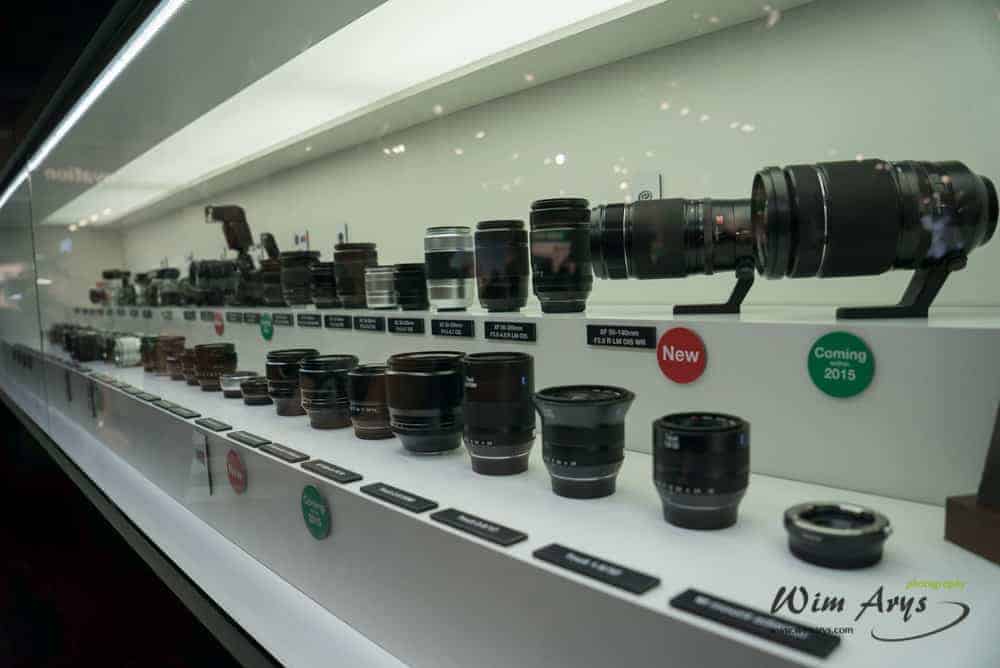 Fuji announced in their roadmap that they would be releasing three more lenses this year besides the XF 16-55mm f/2.8 WR, including a 150 to 300mm tele zoom and a 16mm and 90mm prime. These focal lengths were selected after carefully consulting their user base and will be released in 3-month increments, so the next XF 16mm f/1.4 R is due somewhere late March.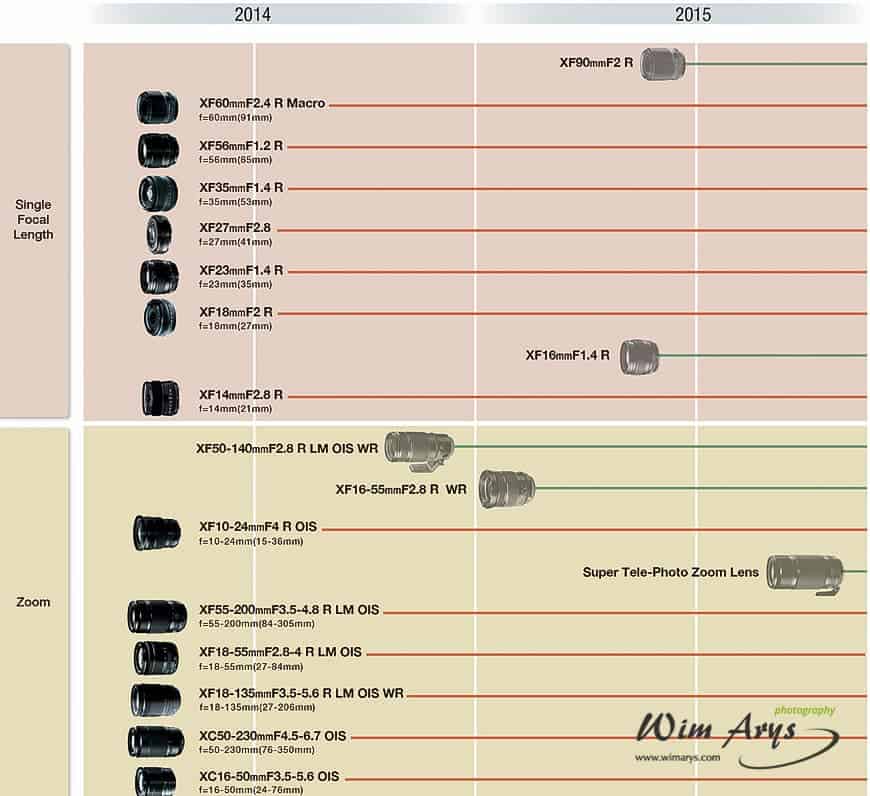 The XF 16-55mm f/2.8 WR will retail for around $1200; you can expect it to hit stores worldwide in a few weeks.