sony nex 5r 16-50mm kit Zoom Lens
Sony Nex 5r 16-50mm kit Zoom Lens
Introduction
The Sony Nex 5r 16-50mm is the kit lens for all NEX models from the 5r up and more recently the A5000 and A6000. The SELP1650 is an E-mount APS-C lens with nine elements in 8 groups with four aspheric surfaces and seven circular aperture blades. It has a 40.5 mm front screw-in thread for filters and a variable maximum aperture from F3.5 to F5.6.
This pancake E-mount lens weighs only 116 grams  and has all the current Sony features. Like in-lens image stabilisation OSS, quiet internal motor and distance encoder to make it an ideal companion for the NEX (or Alpa APS-C) range from the 5N upwards.
The sony nex 5r 16-50mm (SELP1650) has a minimum focus distance of 25 cm and a equivalent 35mm focal length of 24-75mm, making it a moderate wide-angle to zoom. Field of view ranges from 32 to 83 degrees.
Sony Nex 5r 16-50mm in use
This power zoom lens is the perfect for traveling: it's small, lightweight, and the 16-50mm range is excellent for landscape shots and most street photography. Unfortunately, the build is all plastics, and the image quality is not that impressive.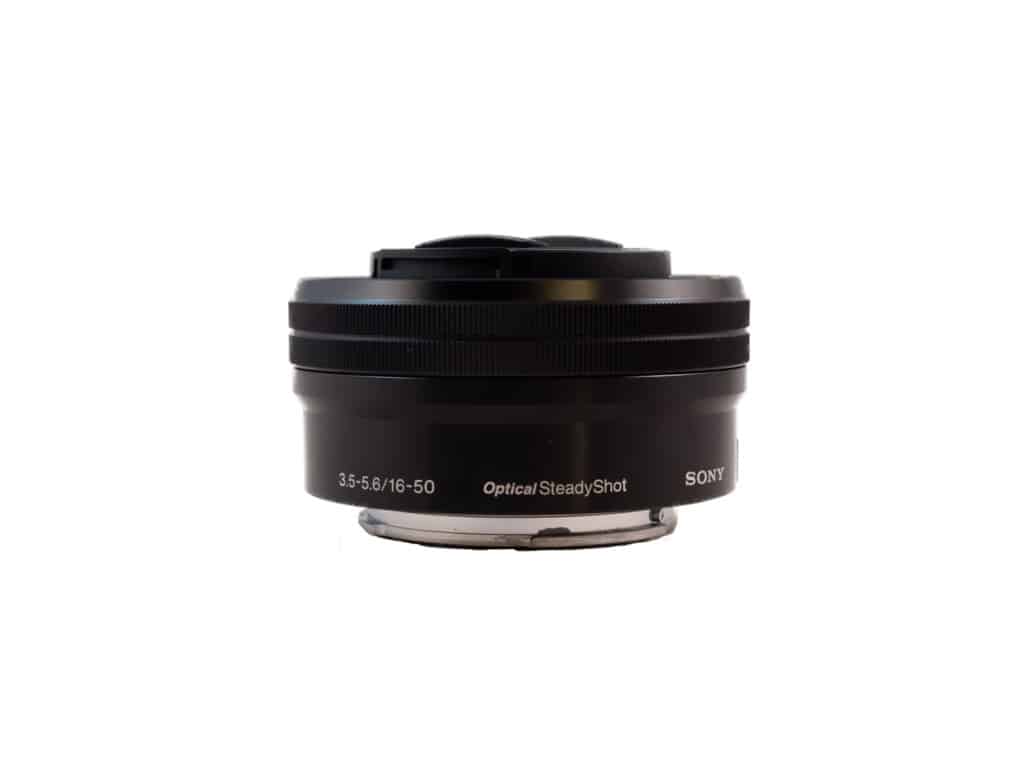 The sony nex 5r 16-50mm combo has noticeable distortion around the edges, even when not zoomed all the way out. The lens is decently sharp, does okay macro shots, but the bokeh isn't as smooth as one might like, and the images captured lack any pop.
Conclusion
I like the Sony Nex 5r 16-50mm combo: It's small, light and very convenient. But that's where it ended for me. At he wide end, the correction for the severe distortion causes very poor resolution away from the center of the image. From the middle of the focal range and beyond the picture quality improves. However even at those ranges I was not terribly impressed. It will do as a first lens for Sony APS-C camera, but you'll soon be wanting more.