Rawsie review
Rawsie review
Introduction
Rawsie
, formerly called Dotphoton RAW, is a deep-tech startup focussing on RAW image compression.
Rawsie
is a macOS app for professional photographers that allows them to compress raw images by up to 80%. After the size reduction, your files still have the full raw quality and resolution preserved.
Rawsie is deceptively easy to use, in contrast to the code behind it. You basically drag your RAW images or folder on the application, choose where to export the compressed images and press start. You'll also get an indication of how much space can be saved.
In my case 49 Mb Sony A9 RAW files could easily be compressed down to a .dng around 9Mb. Yes, as art of the compression process, Rawsie asks you install the free Adobe DNG converter app, and all your RAW files will get the .dng extension.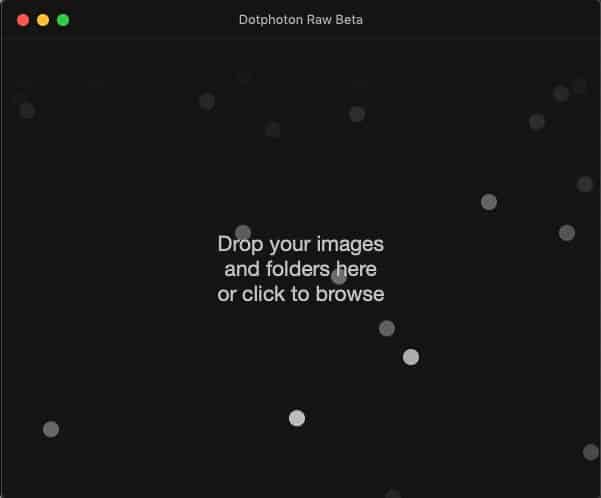 DNG file output
Many professional photographers already convert their RAW files to .dng when importing into Lightroom. This because it future proofs their images, as a .dng (digital negative) will most likely always be supported by any image editor And it's of course possible that to reason that your current camera won't be supported by each and every piece of software twenty years from now.
Rawsie: compression without artefacts
Lossless means that there is no loss in quality at all, while lossy means that there is a slight loss in quality but rarely detectable. I can tell you that in camera,  switching between lossless and lossy compression in does make a difference, especially with 'low' 24MP cameras. The lossless (or not) compressed images do have better dynamic range and less visible artefacts.
Now how does Rawsie's Lossless algorithm fare? I could see no loss in dynamic range, color range or any other artefacts even though the files on average where reduced by a  factor 5. I would think that the data, the ones and zeros are somehow reduced, but not the developed image. I've incorporated Rawsie now in my workflow and will update this post if I see anything different.
Are there any negative sides to Rawsie?
I was firstly pleasantly surprised that Rawsie can also handle DNG files. Well not really surprised as the output uses the DNG standard, but it's good to know that I can also compress these files.
It's however not possible to compress .TIFF files, so you'd need to start your workflow by compressing your RAW files before touching or editing them. And of course I you have a large library of 10 TB files like me, you'd need to compress them and then rebuild your entire library in Lightroom in order to maker it work properly.
Thirdly, not all cameras on the market are supported, which means you're out of luck if your camera (like my Hasselblad X1D) is not on the list. I believe Rawsie is actually working on expanding this list in the future.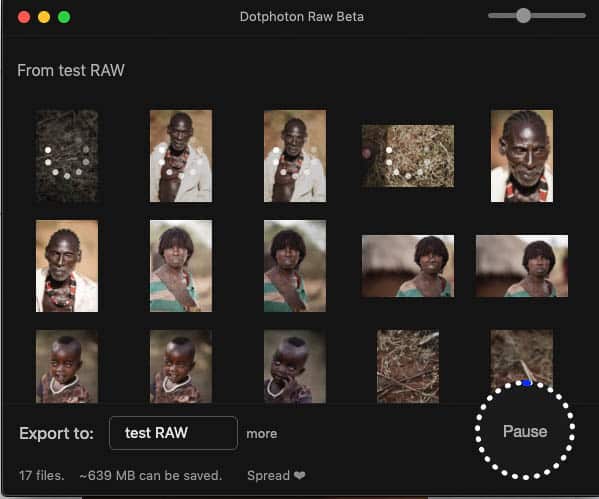 Supported cameras
Most big brand cameras from Sony, Canon And Nikon are supported, as well as a few from Fujifilm, Dji and Leica.
Sony:
A6300
A6500
A7 II
A7 III
A7S II
A7R II
A7R III
A7R IV soon!!!
A9
A99 II
RX1R II
Nikon:
D5
D810
D850
D750
D800
D800E
D700
Z7
Canon:
1D X Mark II
5D Mark IV
5D Mark III
5D Mark II
5DS R
5DS
7D Mark II
EOS R (new!)
Fujifilm Medium format:
Dji:
Leica
You can also upvote your own camera brand on their site in order to have it added to the list more quickly.
Feature updates for Rawsie release
The rebranding to Rawsie from Dotphoton Raw also brings some new features not yet discussed here. This update brings the option to move your all your files to an external folder. hese files will also retain the original folder structure into said folder.
Full-size previews more visible
The preview window is moved to the import screen for your convenience.
Lightroom catalogue optimisation
It was already possible to optimise your entire Lightroom catalog by simply importing the .lrcat. Rawsie will go through your entire catalog and see which images can be optimised. These will be moved to a new folder called DPR-optimized (and converted to DNG) and the compressed files will be linked to the correct images inside adobe Lightroom. The originals will not be overwritten so if you're doing this to save space, you will need to manually delete original files as a safety precaution.
Windows 10 version
Rawsie has a Windows Edition in development with a release date in December 2020 and there will be a crowdfunding campaign with a significant discount..You can preorder here.  rawsie.co/pre-order
Conclusion
Yes, now it's possible to compress your RAW photo library without any loss in quality, dynamic range, color accuracy or resolution. Thanks to
Rawsie
 you can reduce your image library by up to five times in an easy way. There are some caveats for the moment though, like the fact that only a limited number of cameras are supported and that TIFF files can't be compressed. But if you're one of the photographers on that list and you have the courage to press 'start' on that interface, you won't be disappointed and nor will your hard disk or backup budget.