Photography tours in Varanasi
Photography tours in Varanasi
Loading…
Introduction
You can find cheap flights to many destinations around the globe nowadays, so it's a great time to be a travel photographer. Thanks to an increased interest in photography you can find specialised guides, tours and photography fixers for many of places around the world. Of course, some areas are more interesting for the keen photographer than others, and you'll find the city of Varanasi in India on many snappers' bucket lists.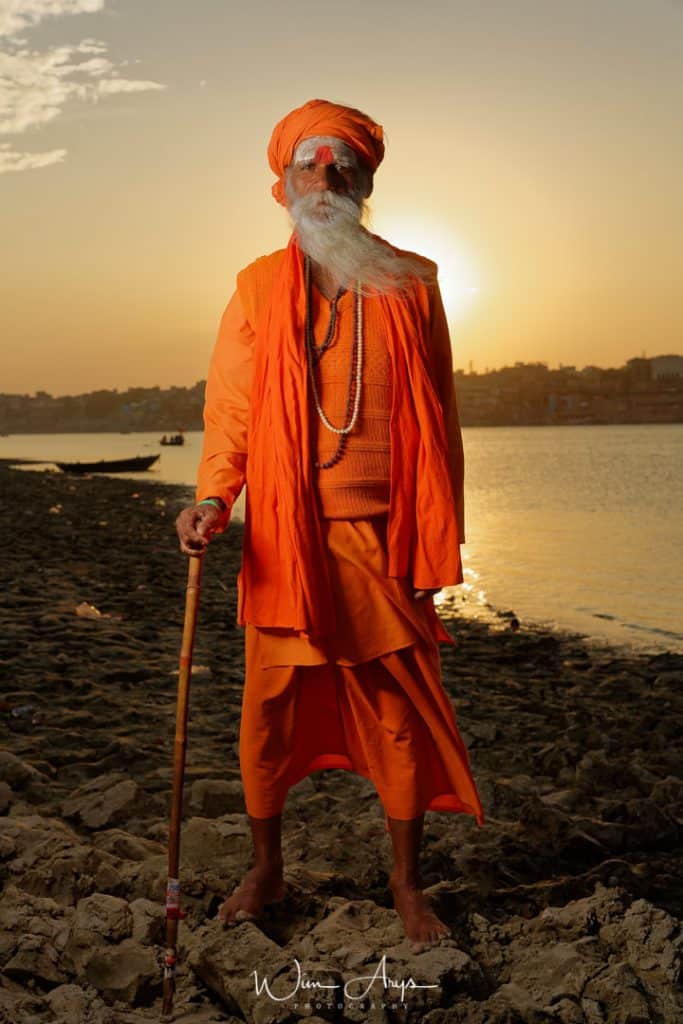 Probably one of the oldest cities in India, it's also considered one of the most holy for the Hindu religion. Being cremated along the riverbanks of the mighty Ganges river is the fastest way to reach Nirvana, ending their cycle of death and rebirth. This all happens at the Manikarnika Ghat, where smoke rises from the funeral piles 24 hours a day, 365 days a year. But there are lots of other things to see and do in Varanasi, I'll go over some of them in this post and tell you how to fix them.
Varanasi Market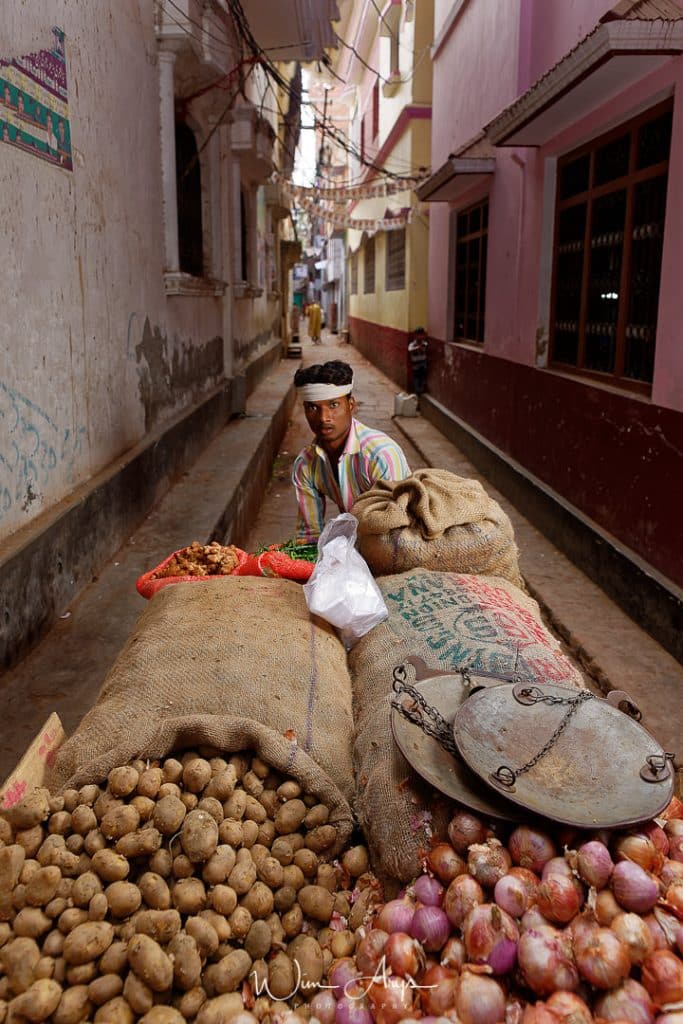 Chowk and Vishwanath Gali are two of the most famous street markets in Varanasi. You can find Vishwanath Gal near Kahivishwanath Temple. Vishwanath Lane is another market in Varanasi and also have a look at Godowlia Market. Both are busy at all hours of the day, with many small shops on both sides and interesting activity and faces everywhere.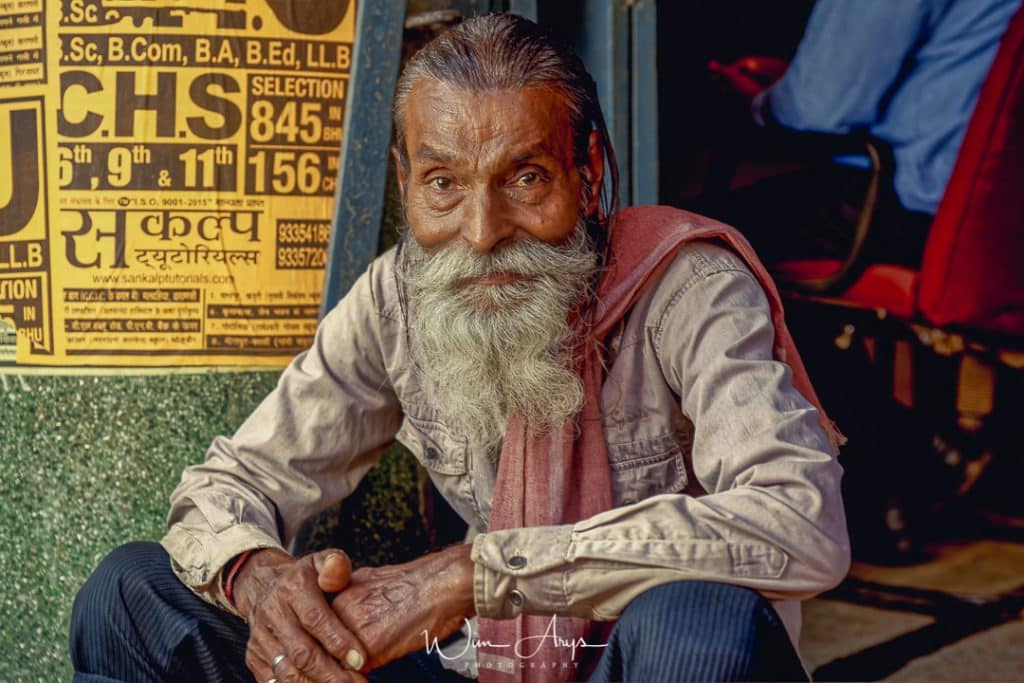 Both are best visited in the late afternoon when the sun is low and the light is dim. You can stroll along the small alleyways for hours checking out the goods and taking portraits of local merchants.
Ask permission first of course, unless you prefer casual snapshots that no local will really care about. We bring our photography guide Manoj along, as he knows the way, the best streets and can talk to people and explain what we are doing there. But in theory, you could fly solo here.
Small villages around Varanasi
Rural and everyday life are always interesting subjects, and even more so in a country like India. You'll find the people on the outskirts of Varanasi and the surrounding villages quite friendly.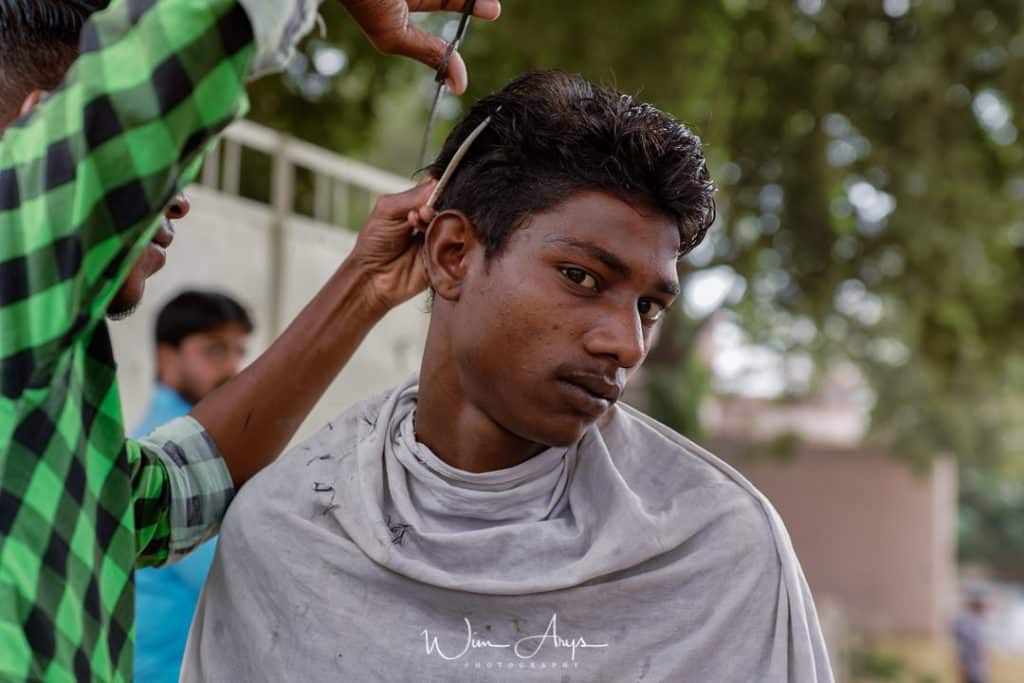 These are 'on request only' locations, and the usual tours or guides won't bring you here. I wouldn't venture on my own to these places, mainly because you really need someone who knows the way. So again, our fixer Manoj got dragged too early out of bed :).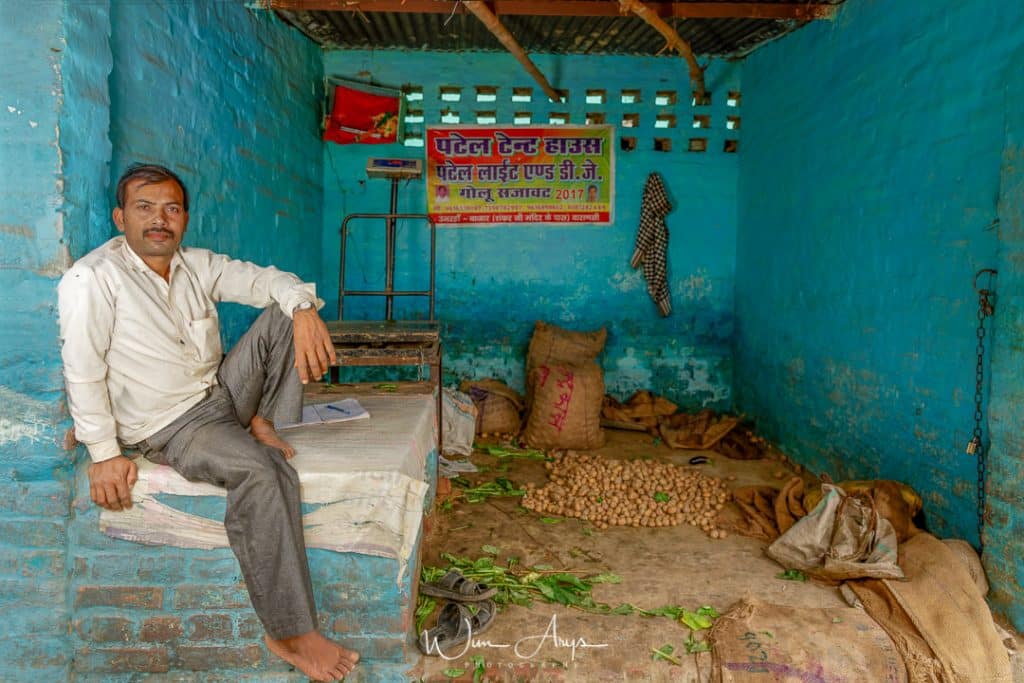 You'll also find many small markets here, with people selling strange and exotic fruit, veg, meat and fish.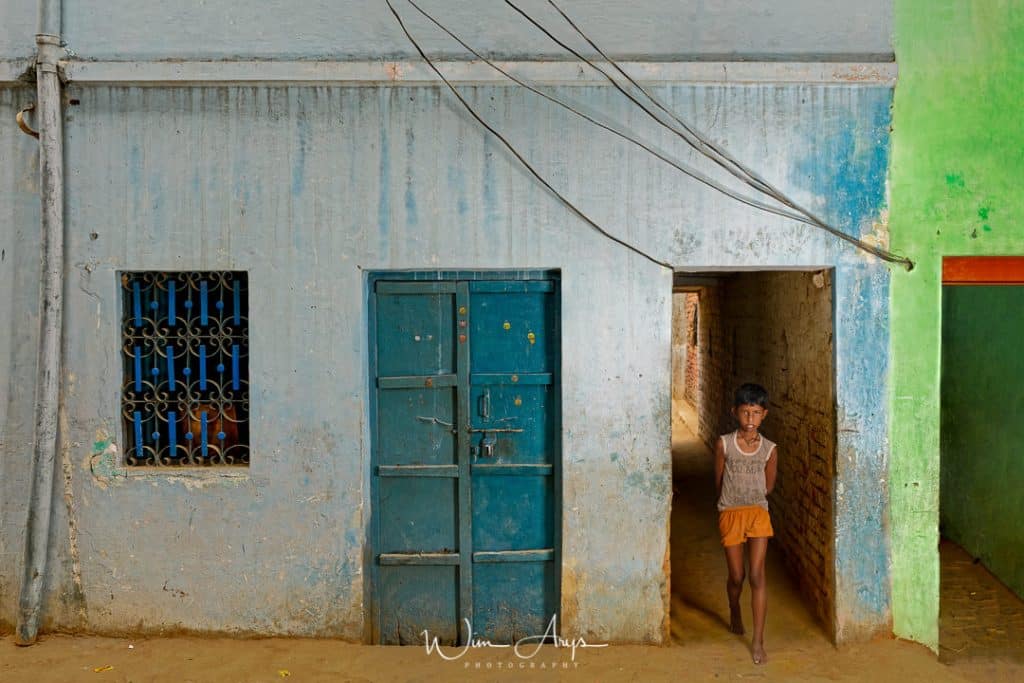 This is quite a long drive, but after 45 minutes in a ricksha, you'll find yourself in another world. Rural India is quite poor, but people are always very friendly, and happy to pose for a picture .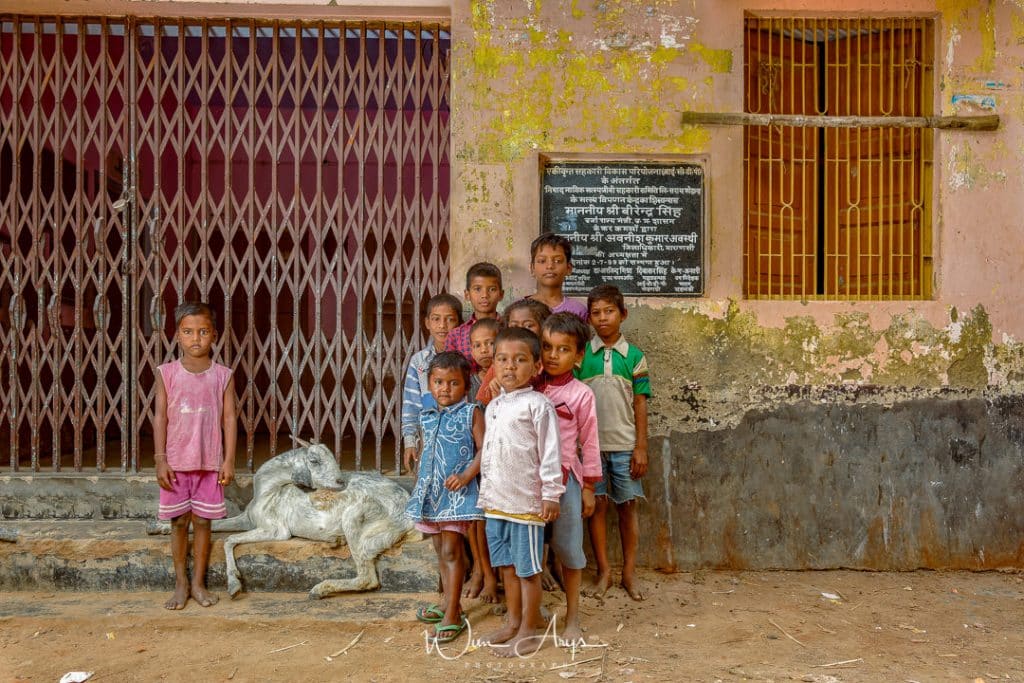 The Varanasi Ghats
The Ghats are off course the main tourist attraction in Varanasi. You'll see many local as well as international visitors walking around, taking pictures and admiring the culture and habits of this very spiritual city.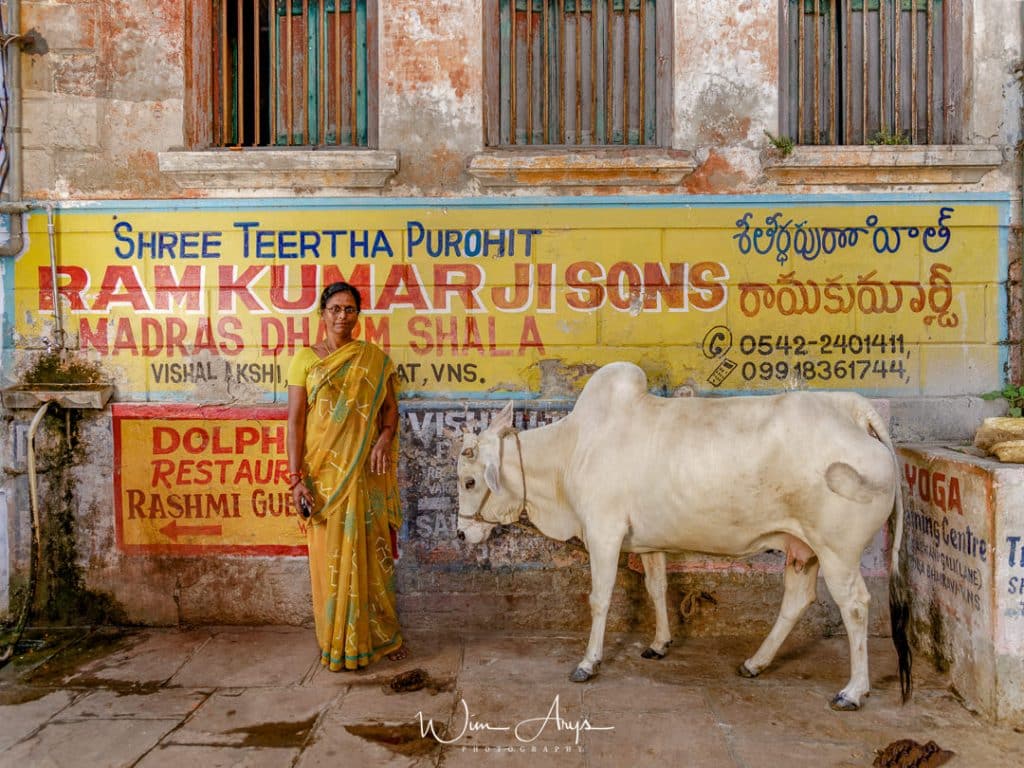 The streets leading up to the Ghats are already bustling with activity, and you'll find many fake and real babas or Sadhu's. A Saddhu a holy person in Hindu religion who has renounced the worldly life. These men, mostly in simple orange clothing, want to achieve moksa, spiritual liberation through meditation and contemplation. There are a few different types of Sadhu's, belonging to different branches or traditions.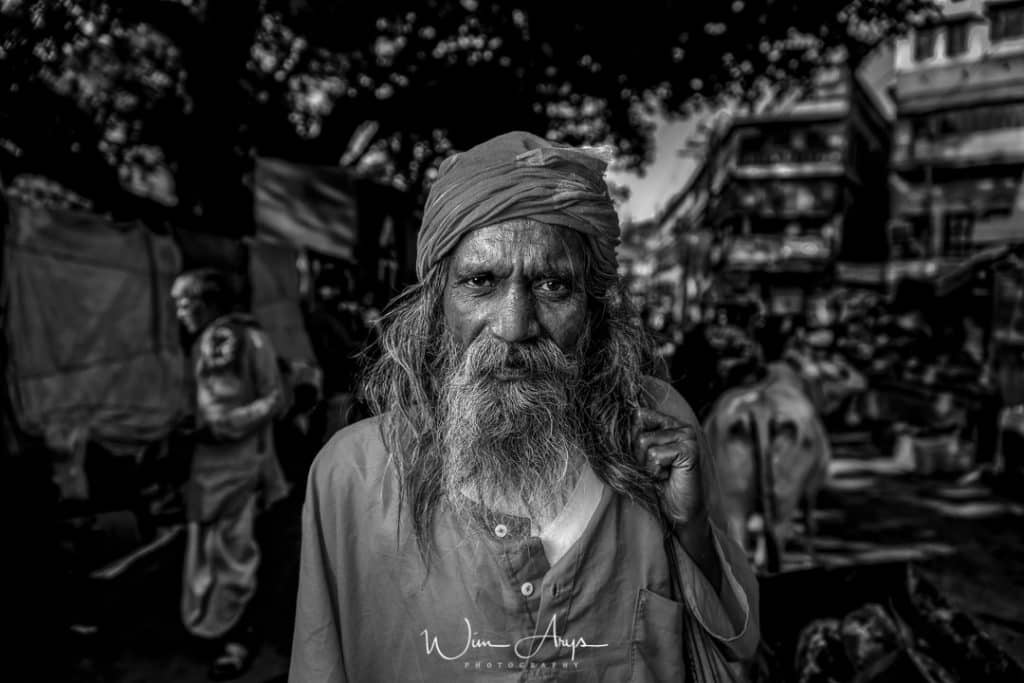 The streets and alleyways leading up to the Ghats (these are the steps leading to the Ganges river) are also very interesting to explore architecturally, and you'll find some Sadhu's there resting or  sheltering from the blistering sun. It's also the route to take from one Ghat to the next.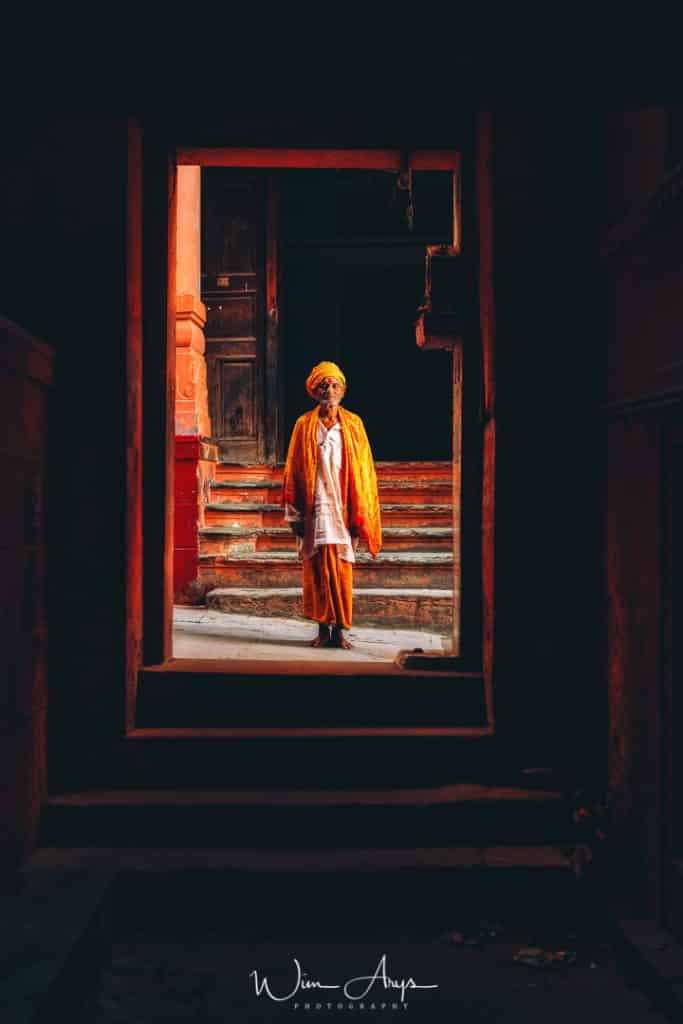 Ganges boat trips for photography
Hiring a boat is a must do in Varanasi. You can photograph the city from the mighty Ganges river, and you can cross over to the river banks facing the Ghats too.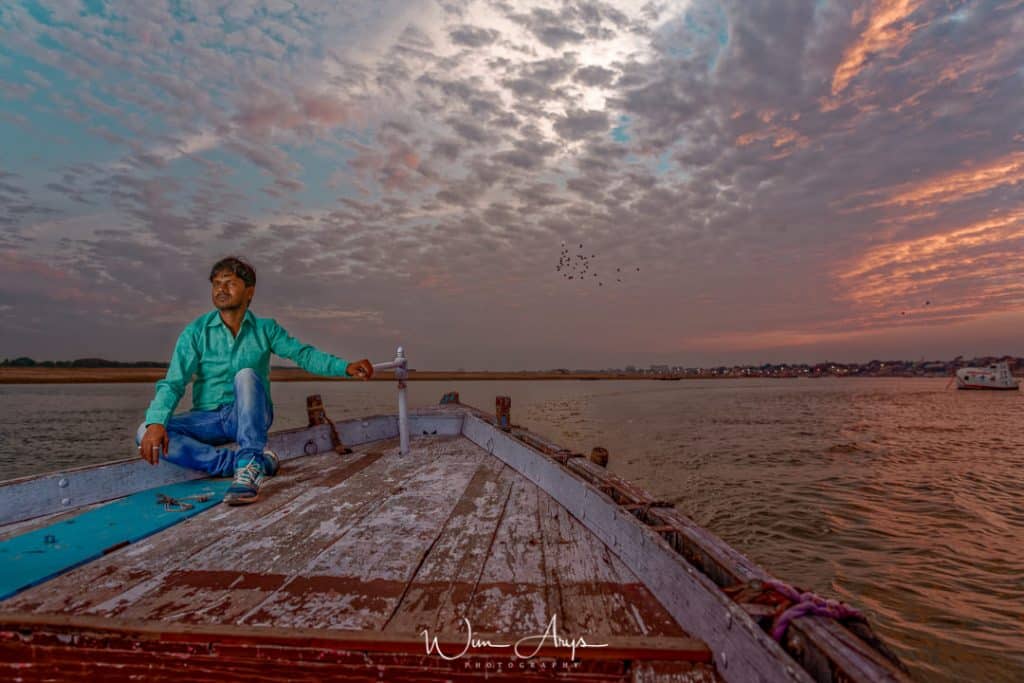 The best times to do this are sunrise and sunset. Yes this will mean a very early wake-up call if you plan on going in the morning. But it's definitely worth it. We too a morning and evening boat trip, and our guide Manoj fixed a photo session with 3 Sadhus and a local model on the boat too.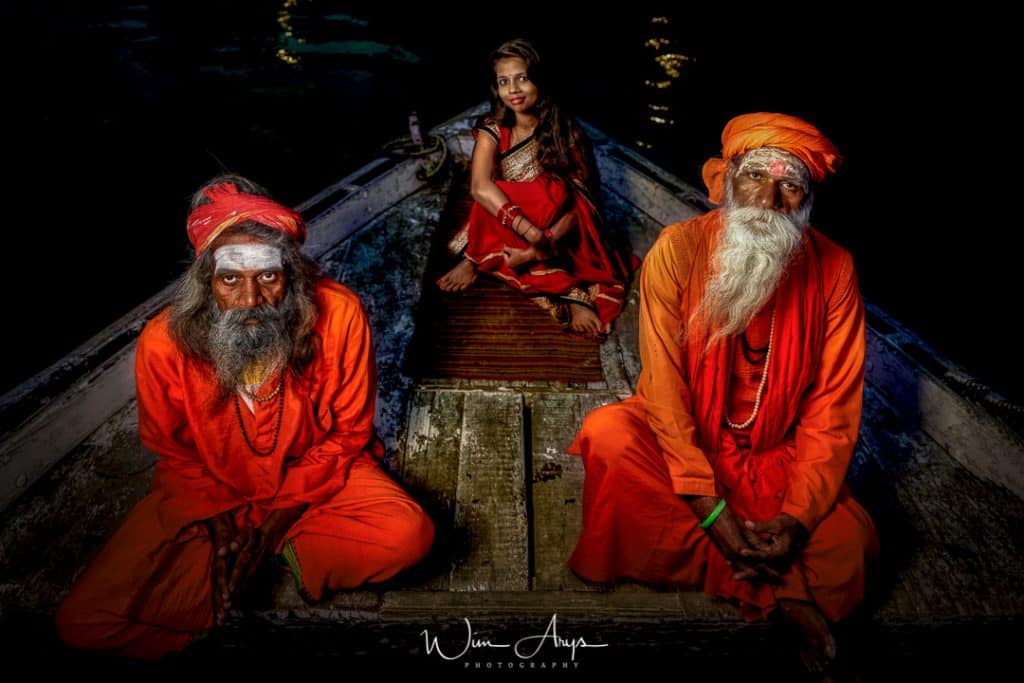 You really need somebody local to do this for you. It's not like these people come from an agency (luckily). The process basically involves walking around and asking yogi if they'd be willing to pose for you and then discussing a price. These monks basically live from gifts they receive, so in this sense it is not frowned upon in their culture to do this.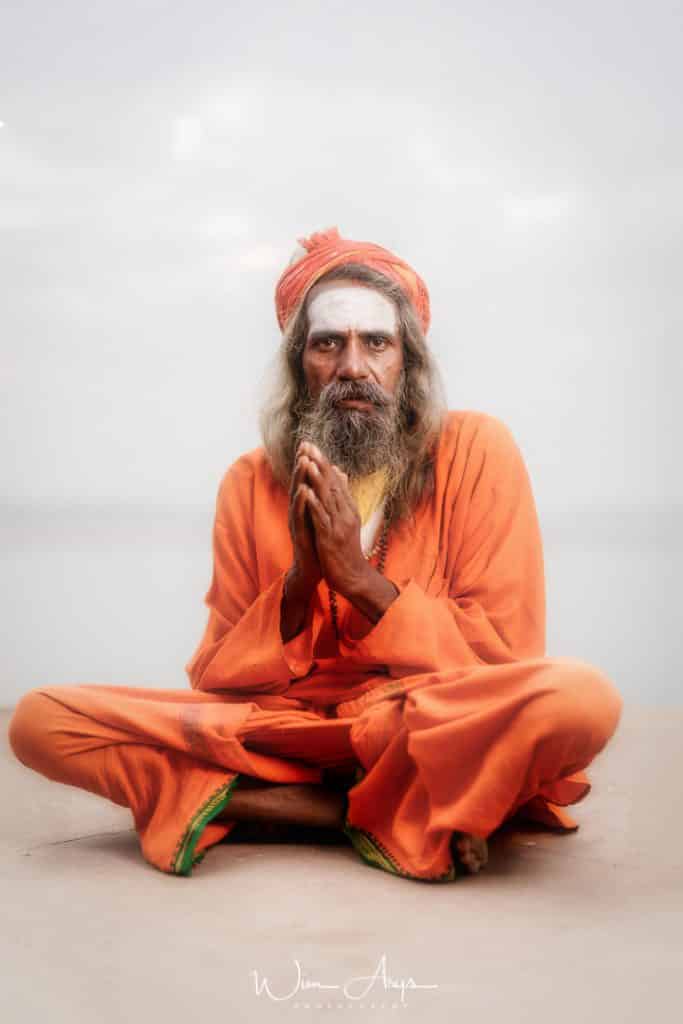 As always, be respectful and a good guide will serve you well here. Both haggling with Babas and for the boat requires skill and a good understanding of what the current fair market value is.

The great thing about an evening boat ride is that you'll be able to see the burning Ghat from the river in darkness, a humbling and very spiritual experience.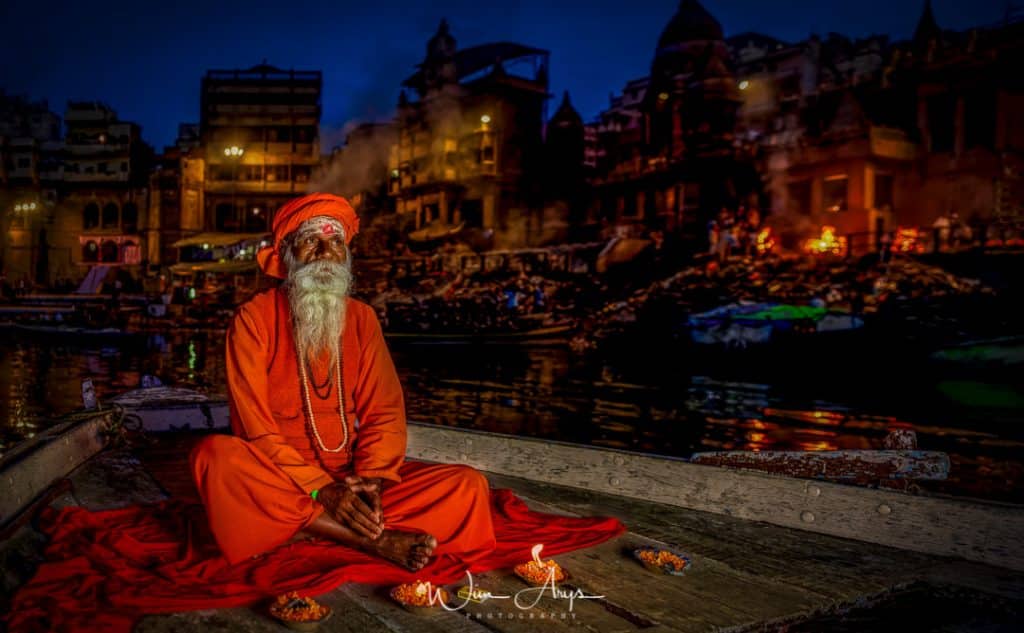 Morning boat rides are interesting too, seeing the city wake up from afar  with all the lights burning on the Ghats is beautiful.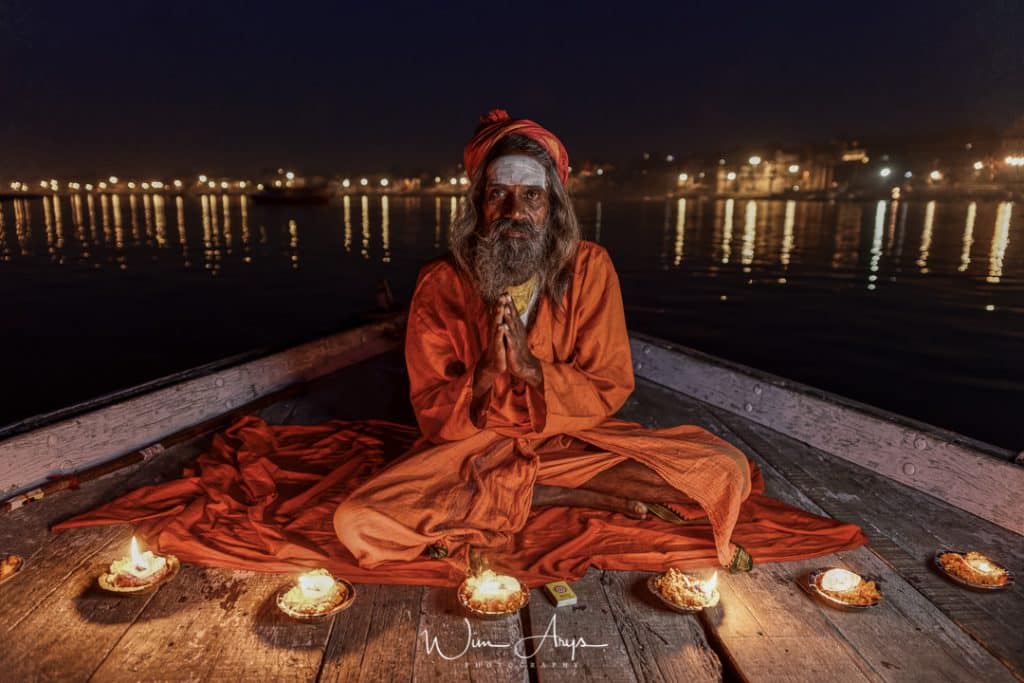 When you cross the Ganges to the other sides, you can disembark onto the mud banks for some nice shots of the city at sundown. Also it's a great location for a few portrait shots.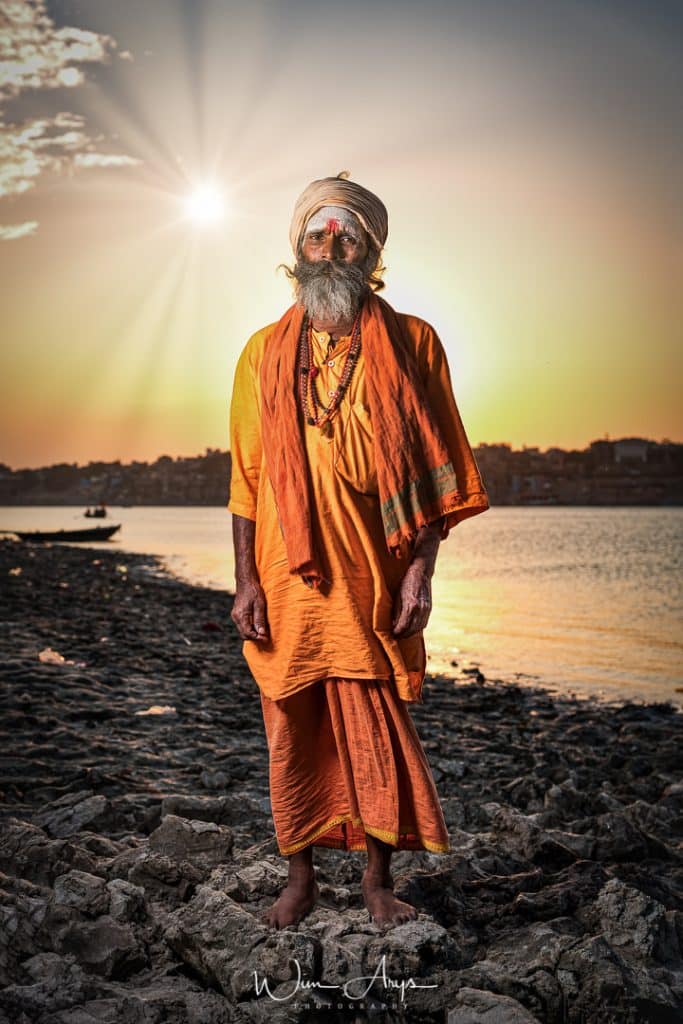 Varanasi Wrestlers and Laundry
You'll find many opportunities for great photography in Varanasi. One of my favourite places are the traditional wrestler schools. You'll find a few across town and they are very happy to let photographers inside to take a few shots.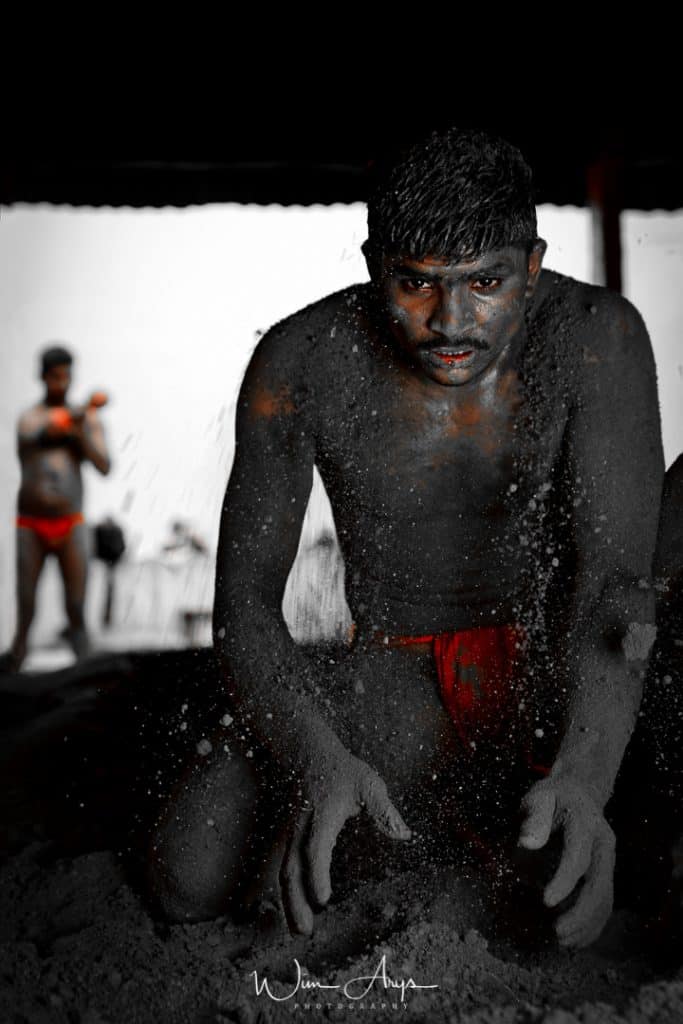 Even the training sessions can get quite aggressive and bloody, it's indeed a very physical sport. It's a traditional type of wrestling with it's own set of rules.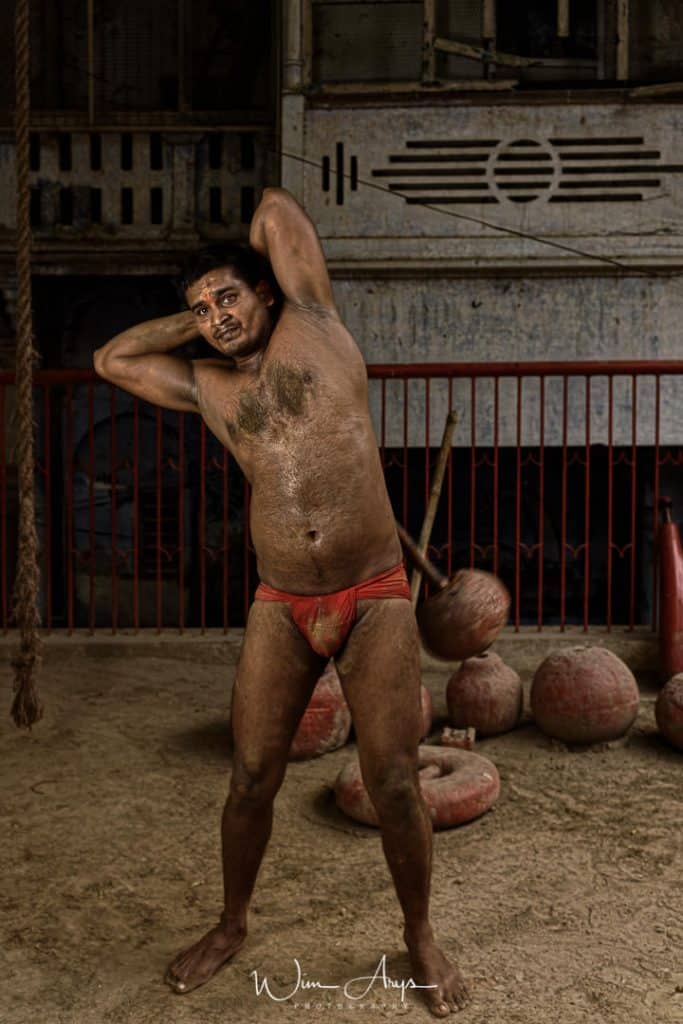 Another interesting place to visit is the Varanasi Laundry. All laundry is traditionally done by hand and by men, and it's possible that these guys are actually washing your hotel bedsheets.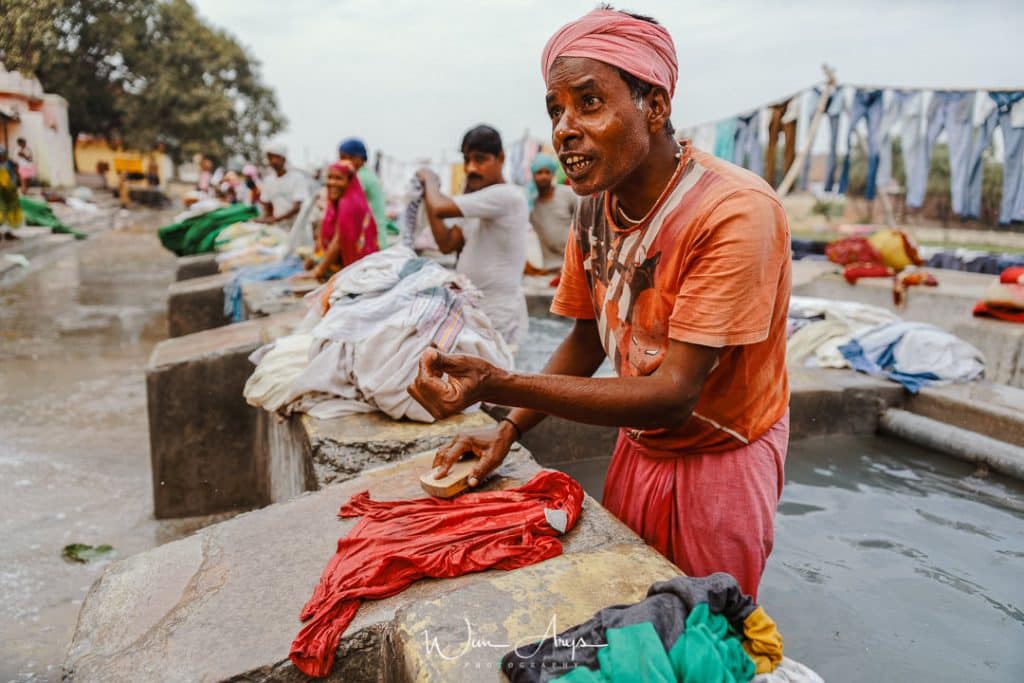 Conclusion
There is lots to see and do in Varanasi, especially if you're a photographer. From the bustling market streets to the traditional Ghats, this ancient city will provide you with plenty of beautiful shorts and many more unforgettable memories. While you're there, remember that it's a must to take a boat ride and see the city from the mighty Ganges. If you'd like to explore a bit more, I would suggest a trip to one of the wrestling schools or venture even further to one of the rural villages for a taste of every day life and street photography.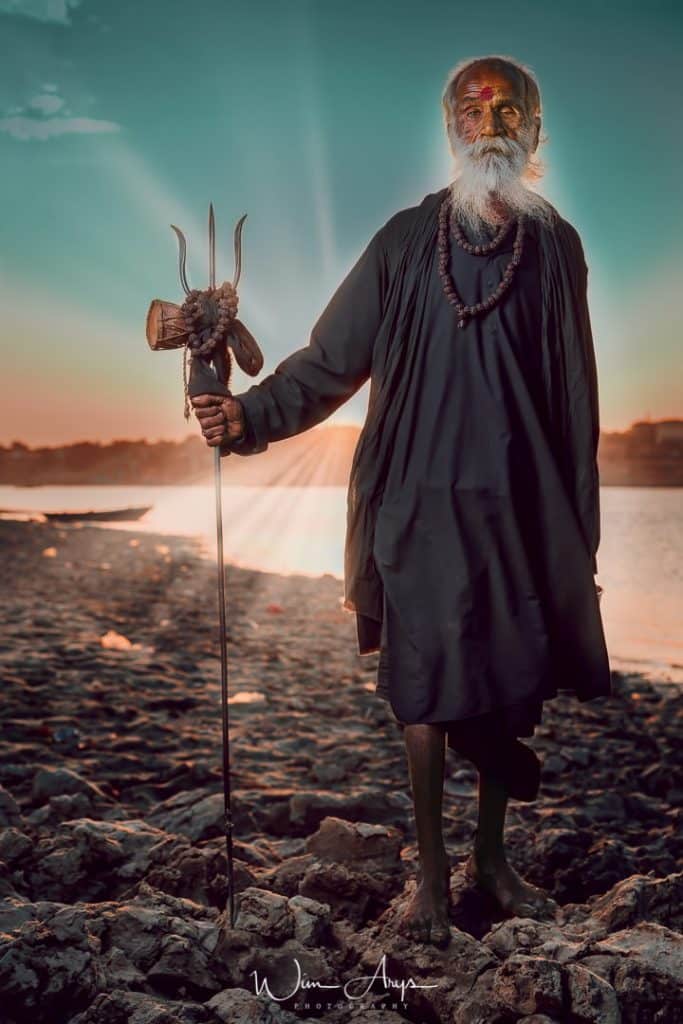 I would recommend you to use a photography guide or fixer in order to make the most of your time there. For me, Manoj Yadav is absolutely the best fixer in Varanasi. He's worked with many photographers in Varanasi over the years, knows the best places for shooting any style you want and is a trustworthy and friendly person overall. You can contact Manoj here Manoj fixer and guide. 
Enjoy your Varanasi photography trip, if you have any questions, feel free to comment below.