Miller & Shneider eyecup for Sony A7x review
Miller & Schneider large eyecup for Sony A7x review
Introduction
Miller & Schneider make replacement eyecups for Panasonic, Canon and Sony Cameras. This company started out as a crowdfunded startup by a team of Hollywood filmmakers who wanted to make a better eyecup for videographers. They now have global distribution, but it looks like very few eyecups are still available. If you're lucky enough to find one still, I would suggest that you pick it up asap.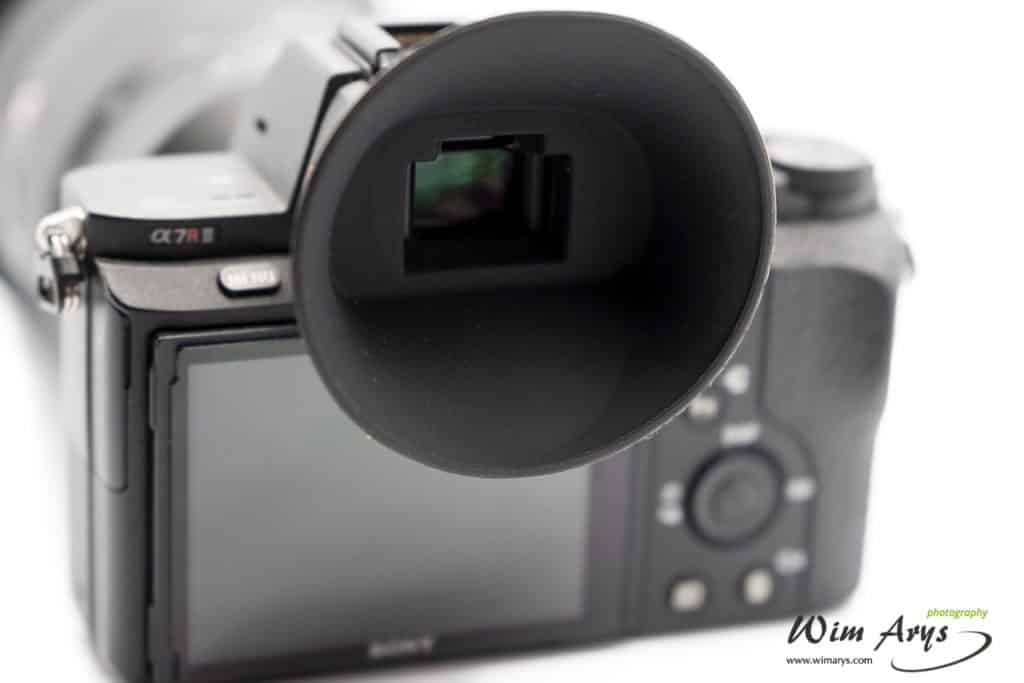 Installation
The Miller & Schneider eyecups are designed to attach to your camera like the original Sony version simply. This eyecup clicks securely in place on the camera and looks quite sturdy. You will have to take into account that it is larger than the original one, and this might cause some problems when storing your camera in a backpack or case for travel. I would suggest leaving the original eyecup on your ILCE7-RM2 and taking the Miller & Schneider with you in case you need it. There is nothing worse than arriving somewhere only to find that your favourite eyecup was torn apart during transport.
Miller & Schneider Eyecup for Sony mirrorless A7 series in use
The main advantage of these eyecups is that they provide a greater degree of contact when using the EVF. More stray light is blocked, and hence you'll get a clearer and brighter view of the EVF. This is useful for many reasons like allowing for easier composition in bright daylight with less eye fatigue.  Their large eyecup certainly looks like a vast improvement on the rather weedy stock Sony eyecup. It simply adds a significant cushion to the EVF rather than adding any new optical elements.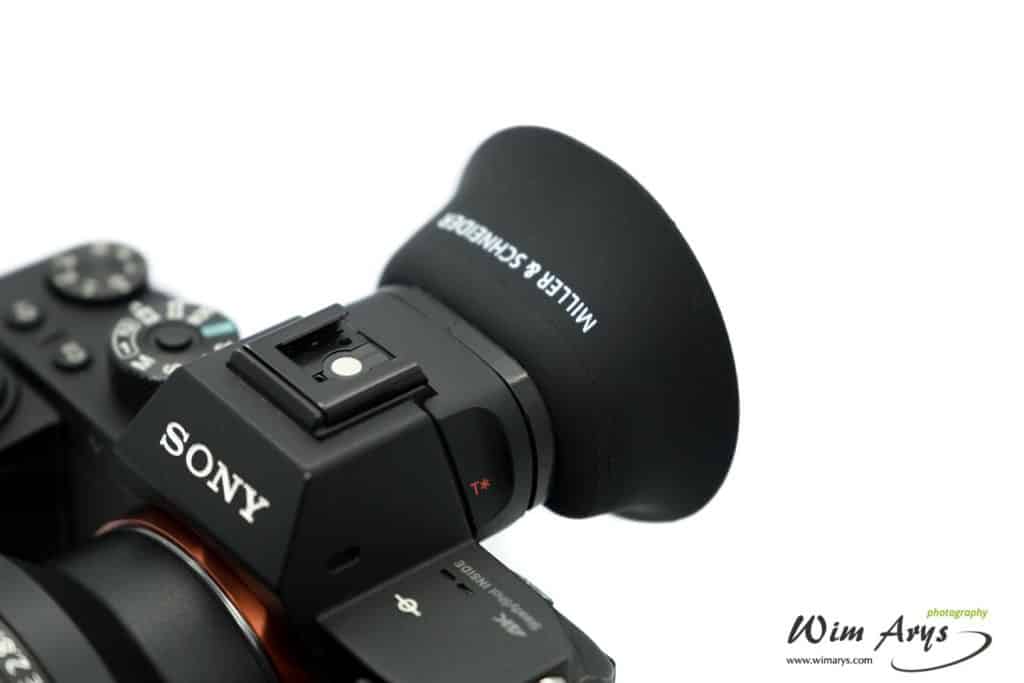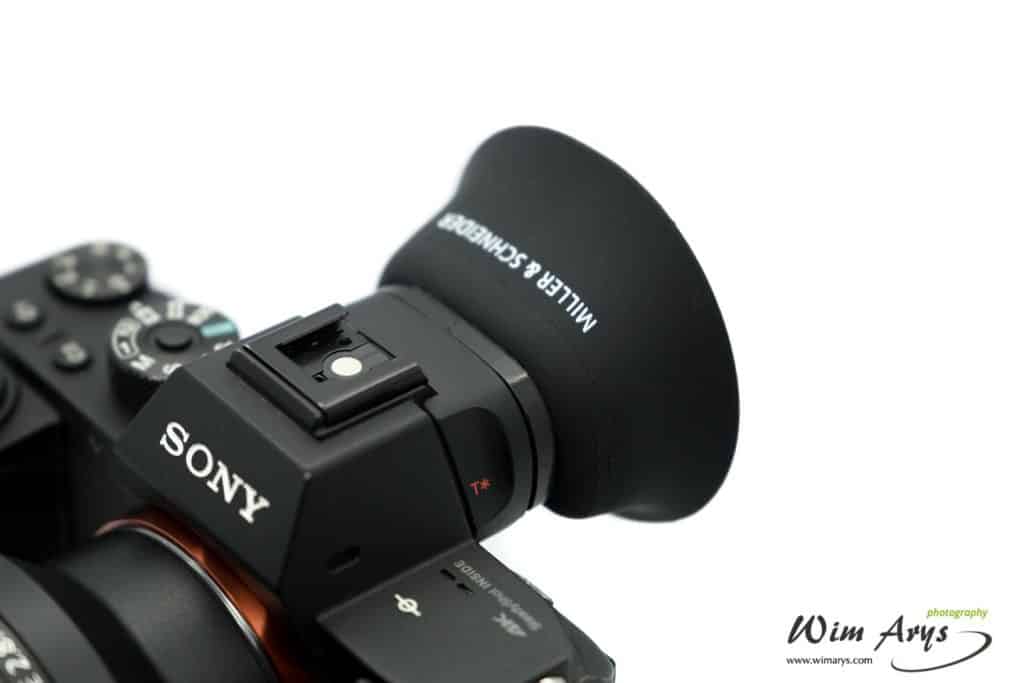 The A-Cup improves handheld shooting most of all, so the combination of our secure, comfortable eyecup and Sony's 5-axis IBIS stabilisation is a problem, I think video shooters, in particular, are going to feel great about only picking this camera up and shooting handheld without supplementary rigging.
Conclusion
The Miller & Schneider A-Cup for the Sony A7 series is designed to look and feel like an extension of the camera. It can be used with either eye, providing a comfortable, flexible cushion to push against and a solid third point of contact. It wraps around the eye to block out light, and it doesn't disrupt the camera's shape or balance. The A-Cup doesn't add a diopter or lens; it merely changes the form of the EVF's cushion.
This is one of the best third party eyecups I've used, and besides some reservations when it comes to portability and travel, I would highly recommend it.