Official: Sony has no plans for a new A-mount camera
Official: Sony has no plans for a new A-mount camera
Sony A-mount dead
The last A-mount camera released was the Sony A77 II in May 2014. Sony UK has now announced that there are currently no plans to further develop any either Full Frame or APS-C cameras. So it looks like the rumored A99 II will not be here anytime soon.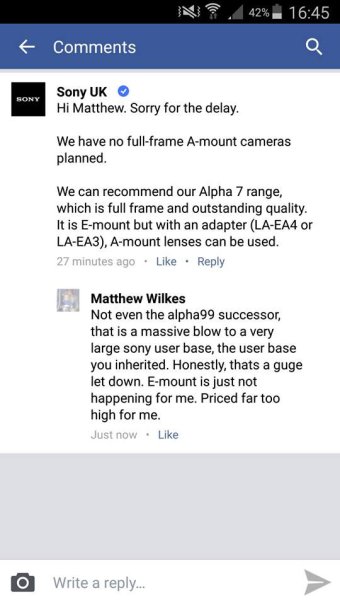 The future of Sony digital imaging
A-mount lenses can still be used via the LE-EA4 or LE-AE3 adapter, and Sony will focus on their Full Frame mirrorless FE mount system and the fixed lens RX series. The latest releases like the A7r II and A7s II allow you to use the full number of on-sensor AF points.