Lensbaby Twist 60 review
Lensbaby Twist 60 review
Introduction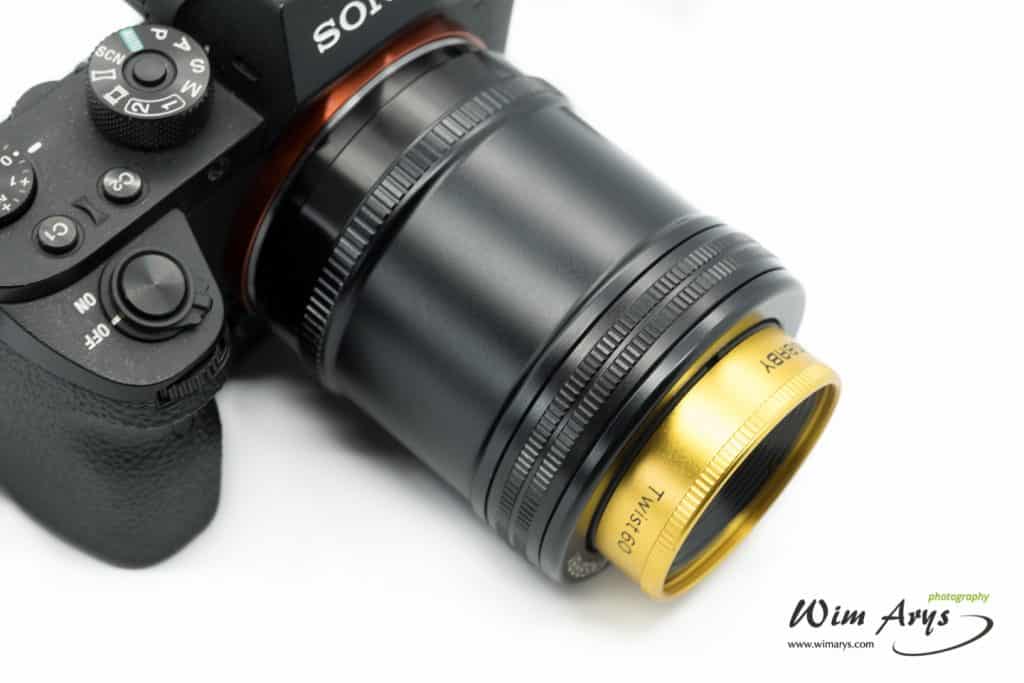 The latest release from US based company Lensbaby is the Twist 60. Know for their special effect lenses, this new full frame compatible optic builds on the design of the famous Petzval portrait lens from the 19th century. Due to the optical construction, the original Petzval created a curved focal plane with just the section part of the final image appearing in focus. The rest of the picture is a swirling bokeh with specular highlights that often become elongated, especially toward the edges of the frame. Although Lensbaby made some design changes to the original concept, the unique Petzval character remains intact.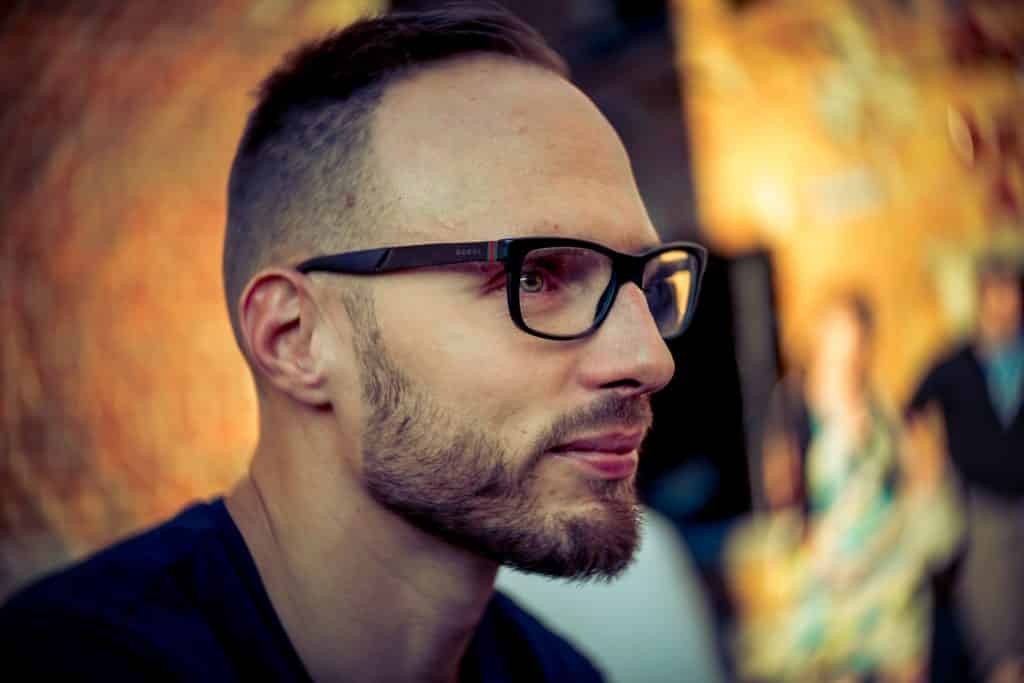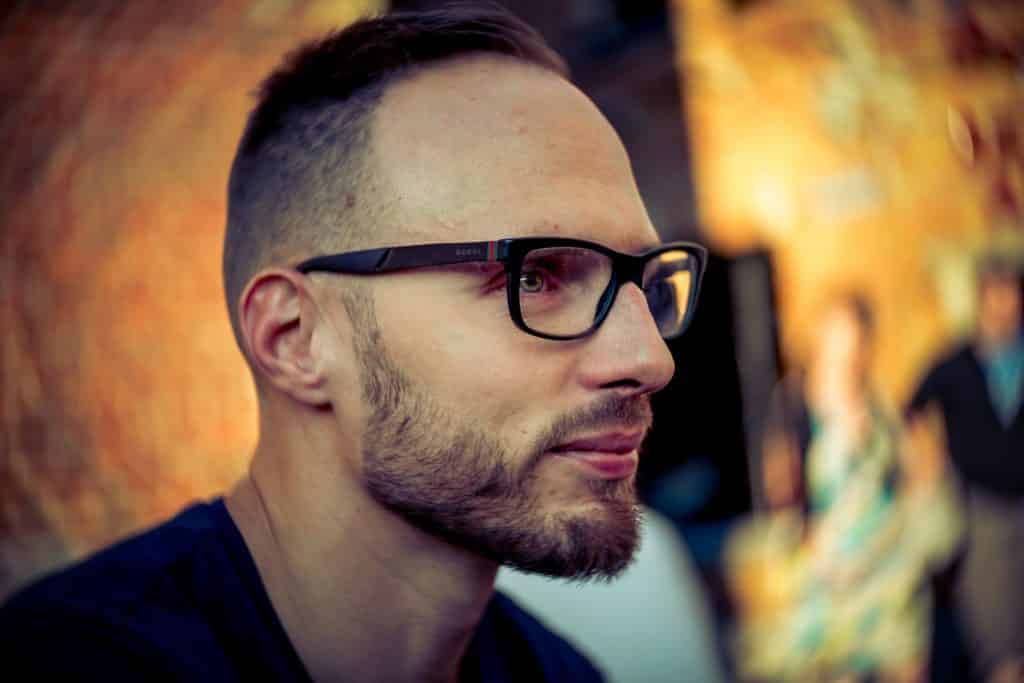 Besides the Lensbaby Twist 60 lens for Canon EF, Nikon F, and Sony E-mount, they are also offering this as a swap optic for the Composer Pro and other tilting Lensbaby housings. This is a manual focus only lens, and there are no electronic contacts relaying information to the camera body. I'm testing the Twist 60 on the mirror-less Sony A7rII, where you do have the advantage of using focus peaking and focus magnification on getting your images as sharp as possible.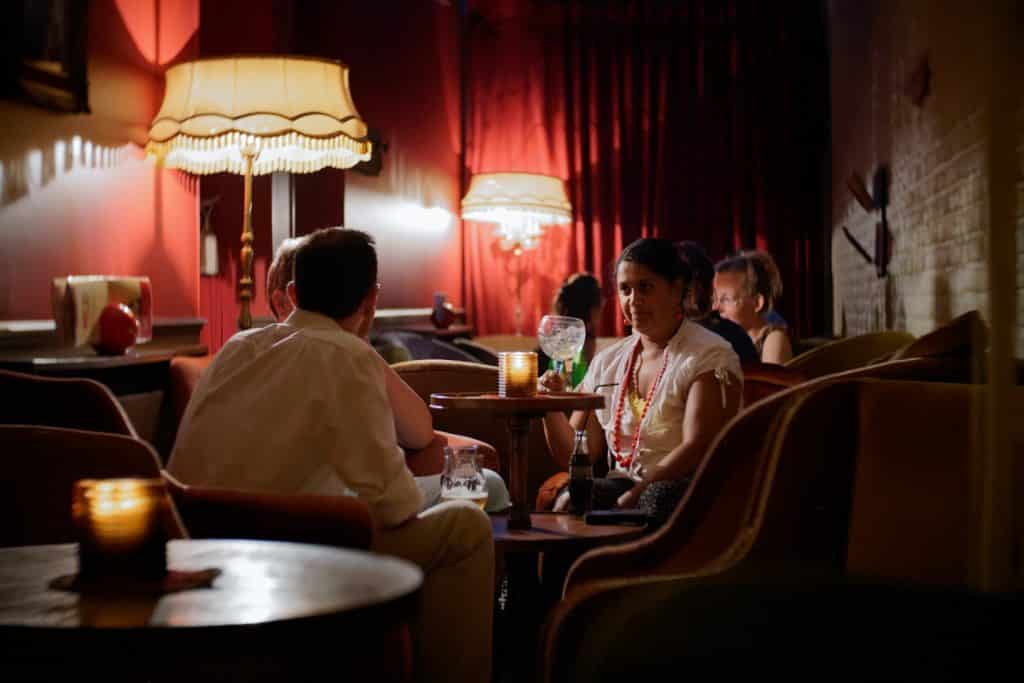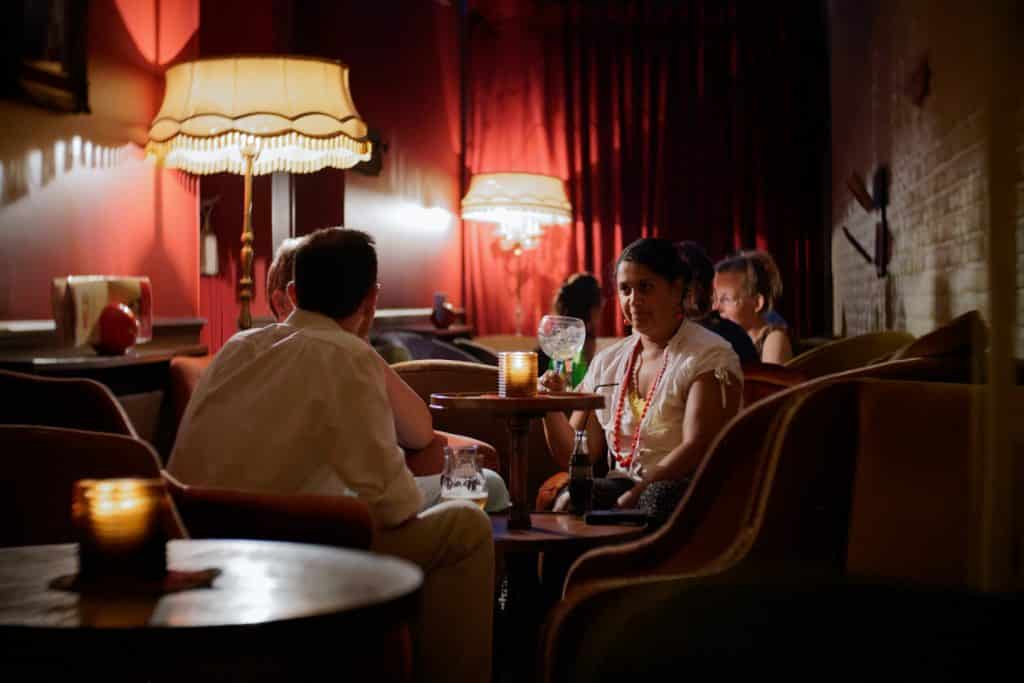 Although you can use this lens with both APS-C and Full Frame cameras, it is best to use it with the latter, as cropped sensors will cut off a large part of the swirling effect.
Build and Optical Construction
The Twist 60 looks and feels decently constructed, at least when taking into account that this is such a cheap full frame lens. The outer body and mount are made of plastic, but the inside is made of metal with a bronze/gold painted extending aperture ring.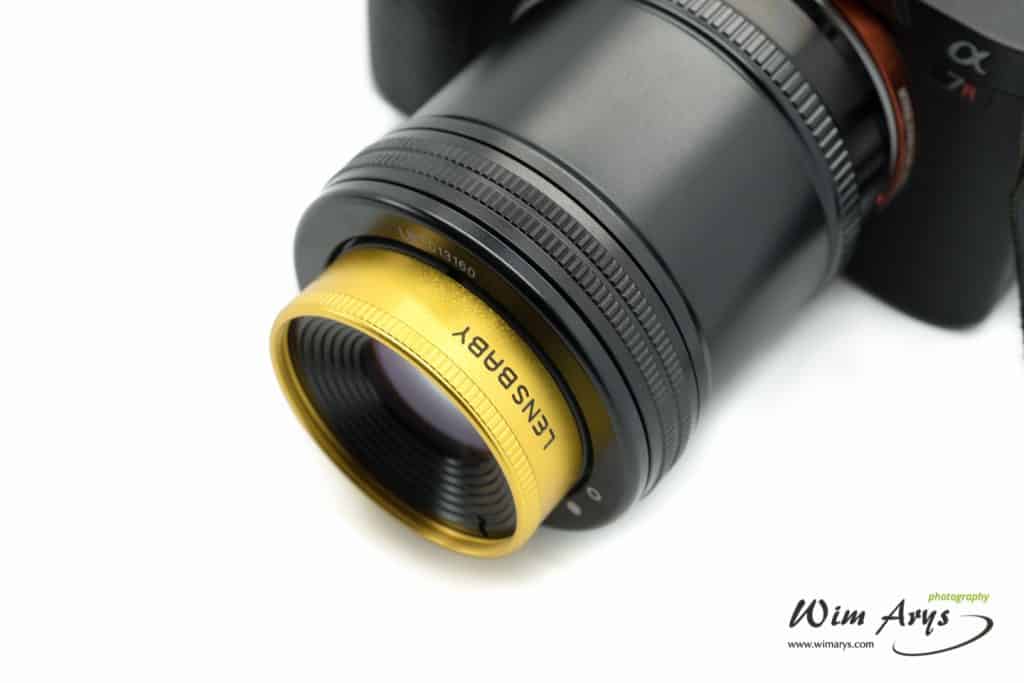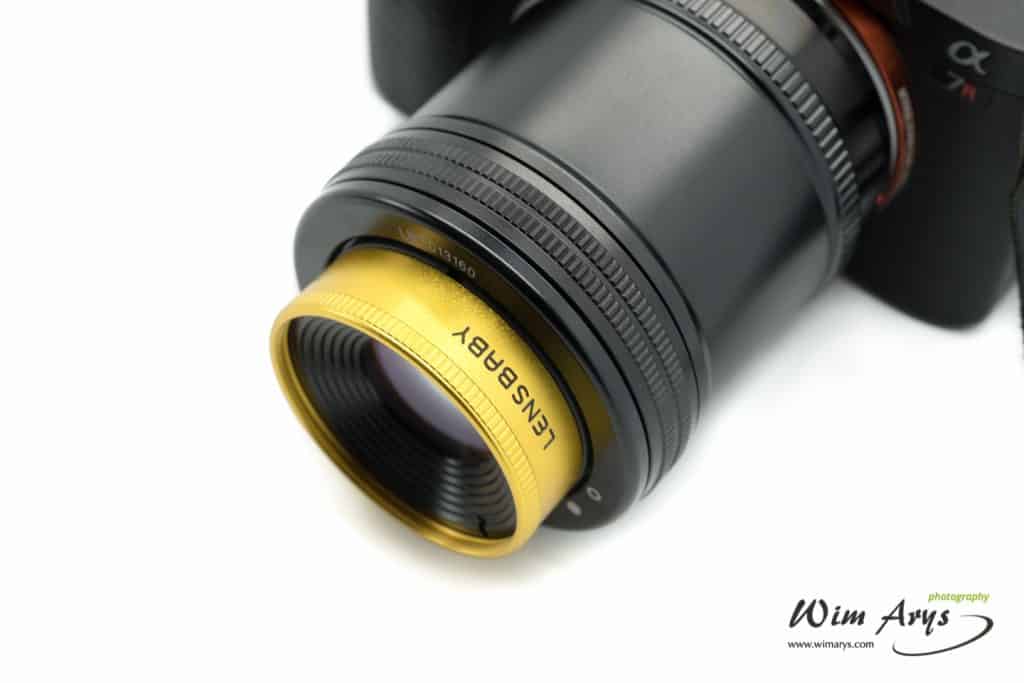 This lens isn't weather sealed at all, so you'll need to be careful when using it in damp, rainy or dusty conditions. The Twist 60 has four elements in three groups and has that controls a 12-bladed aperture that goes from f/2.5 to f/22. You can use 46mm filters, and the minimum focusing distance is 18 inches.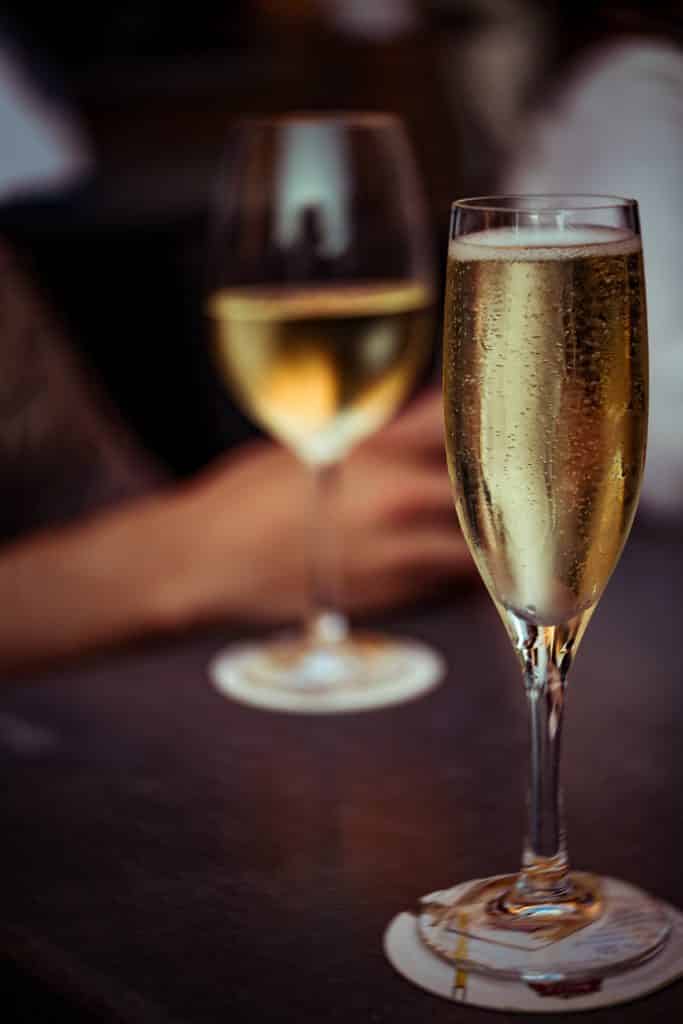 Sharpness and Vignetting
I usually test lenses with a 300 dpi test chart at different apertures to assess sharpness in center and corner regions, but I thought it would be useless in this case. This is a special effect lens that is not meant to be sharp corner-to-corner, so I believe that it's better to assess center sharpness at maximum aperture f/2.5.  At this aperture, the image center is surprisingly sharp, even at 100% magnification on a 42,2 MP file.
Stopping down to f/5.6 does increase the sharpness  and decreases vignetting somewhat, but this also means that you'll get less of that swirly effect in the corners. So I prefer to shoot at f/2.5 and sharpen the images in post if necessary. And honestly, you'll mainly use this lens for portraits, where extreme sharpness isn't always preferable anyway. And since you're focussing manually, much depends on your experience in that field. As I mentioned earlier, having functions like focus peaking and focus magnification do help tremendously in this regard.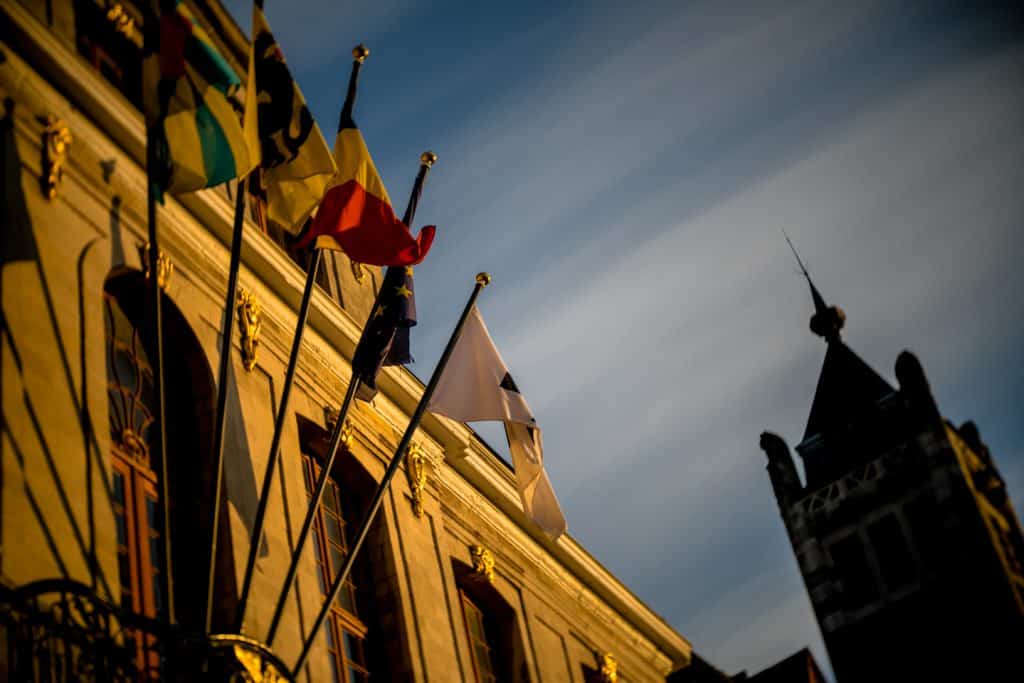 As you can see from this image, vignetting is pretty severe in the corners. But for once, what would normally be problematic, actually adds to the character and the vintage feel of your images.  The Lensbaby Twist 60 is a one-trick pony, but it does this trick very well.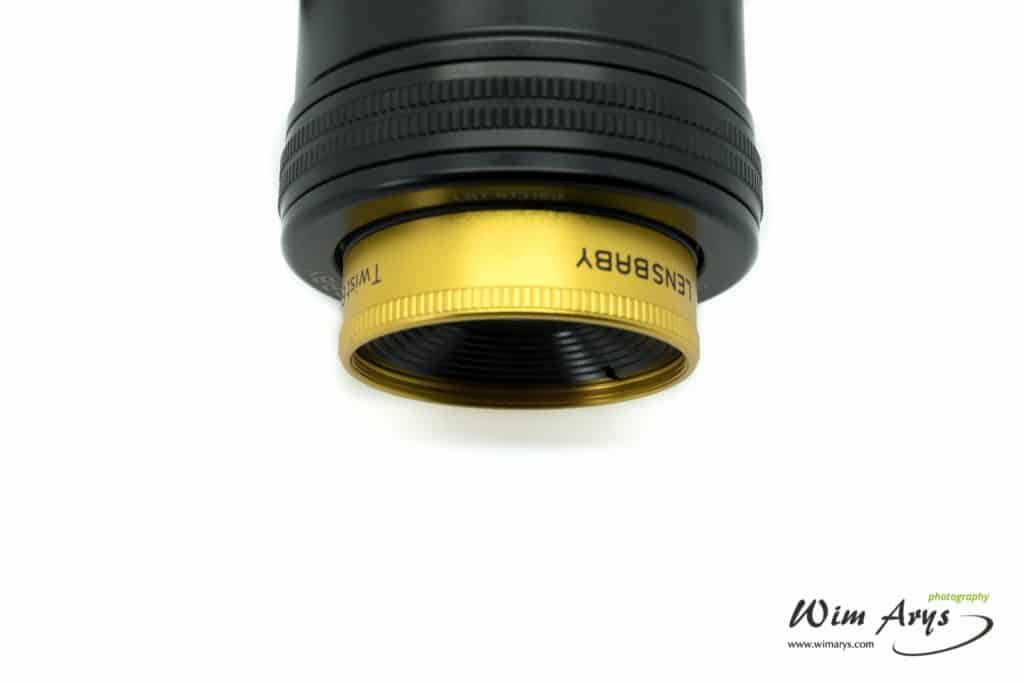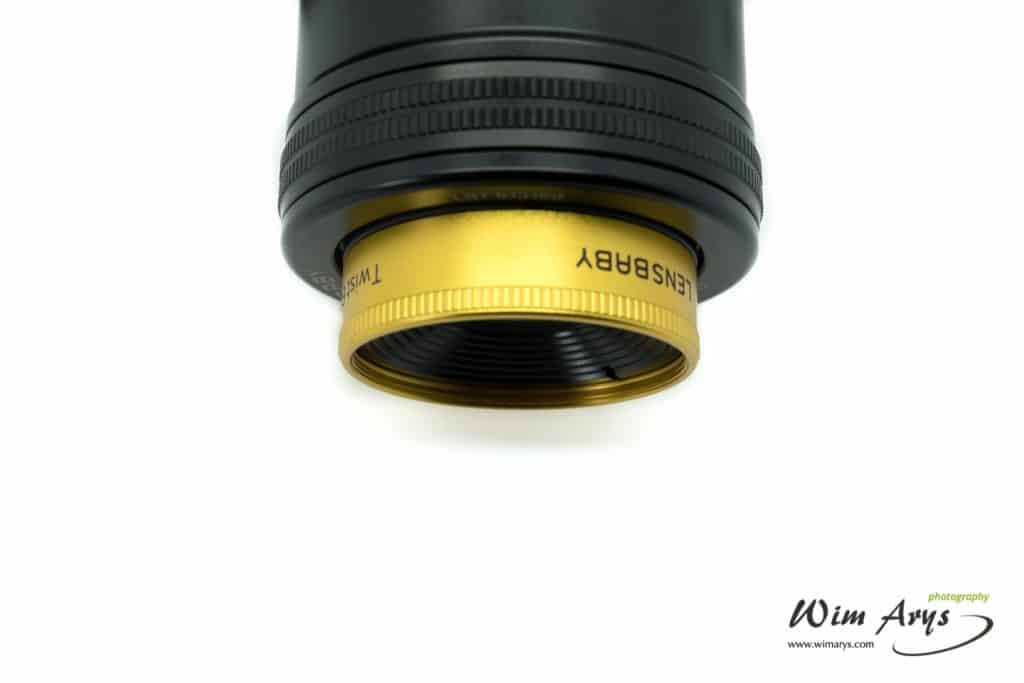 Bokeh or the visual quality of the out-of-focus areas
The Lensbaby Twist 60 out-of-focus areas indeed look like what you'd get with a Petzval lens. The swirly effect increases the closer you get to the corners, and specular highlights often become elongated towards the edges too.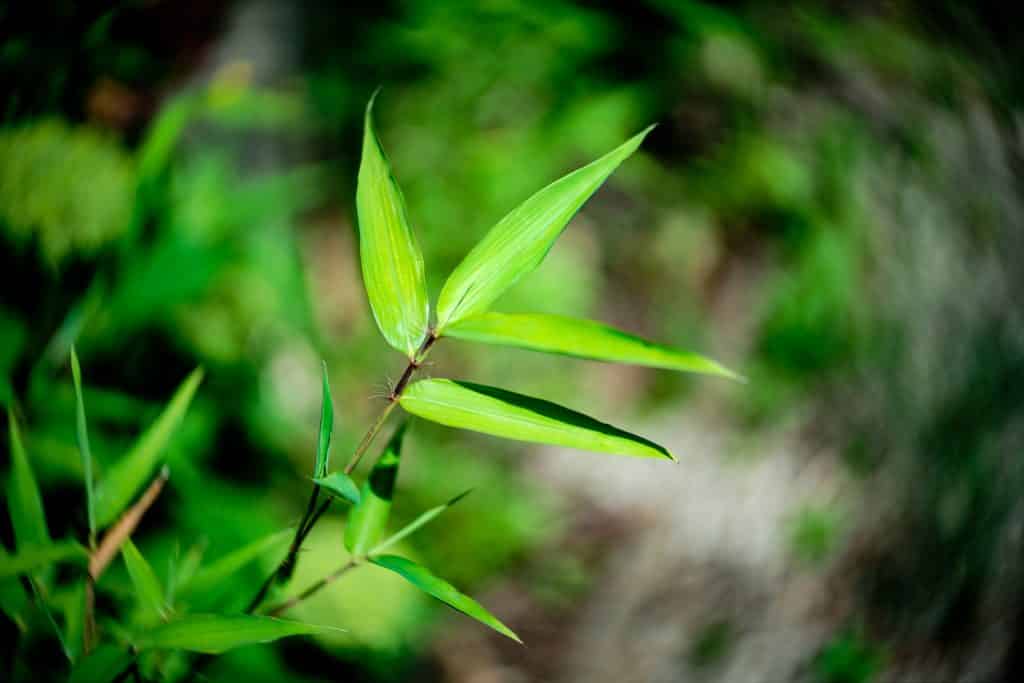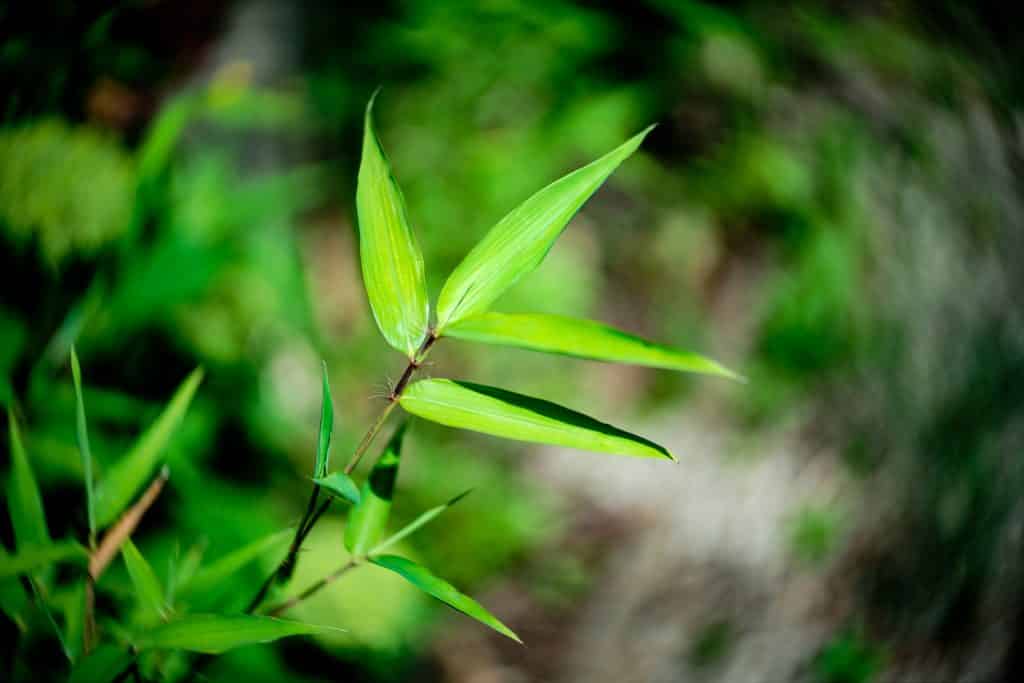 But besides this, I found that the out of focus parts when the focus is not on the center part, actually look quite smooth too. This lens seems to pack a punch beyond its price point, and I've certainly tested a few lenses at a higher price point that did not result in such compelling images.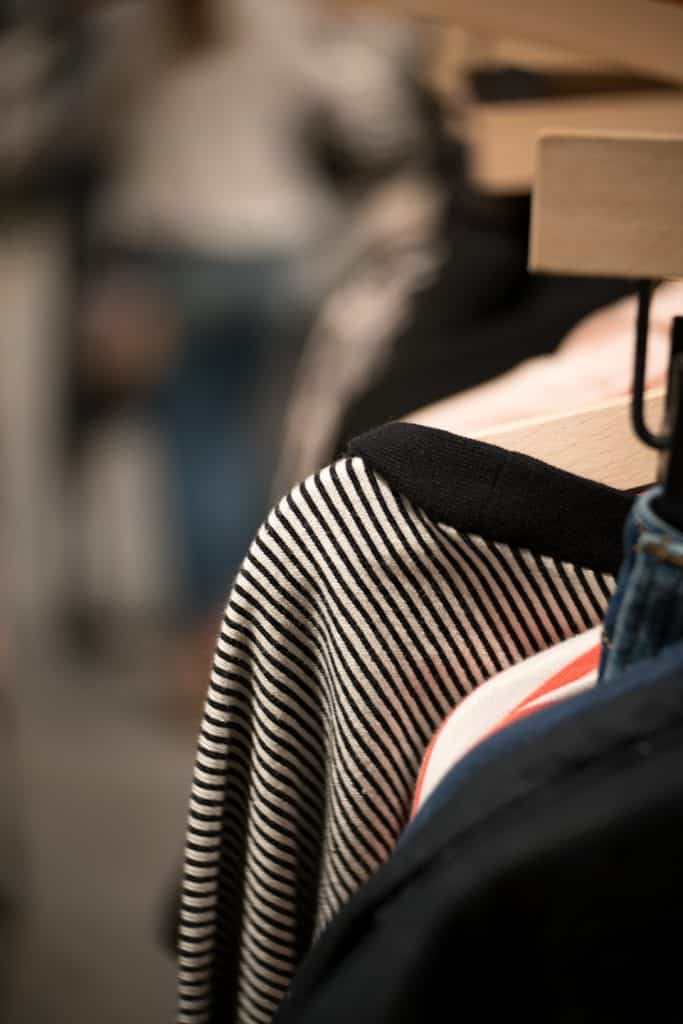 Conclusion
Did I hear somebody say, hipster? Instagram vintage? It's obvious that the Lensbaby Twist 60 is not a lens that will appeal to pixel peepers or anyone interested in corner-to-corner tad sharp images. The fact of the matter is that this lens does render eye pleasing and unique results while still having a tiny price tag. Even more so, this is a full frame lens. Granted, the entire sensor surface is not usable if you're into heavy post processing, and I should say that even DXO optics pro would not be able to salvage the massive vignetting that you'll get.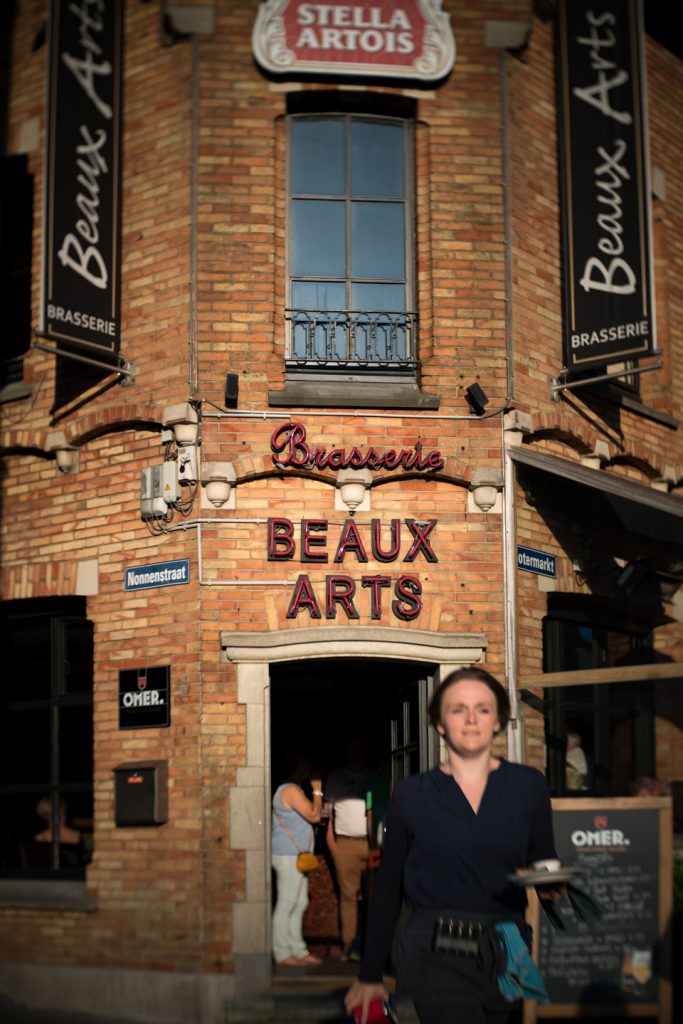 But the results can, at times, be beautiful without really much effort from you as a photographer. An advantage is also that the center part of your image is already quite sharp at f/2.5, certainly sharp enough for portraiture, even with a 42.2 MP camera. I would not advise stopping down to smaller apertures as you'll get less of the lens's swirly bokeh character, though. Instead, it's best to sharpen up your images in post production if you feel the need to.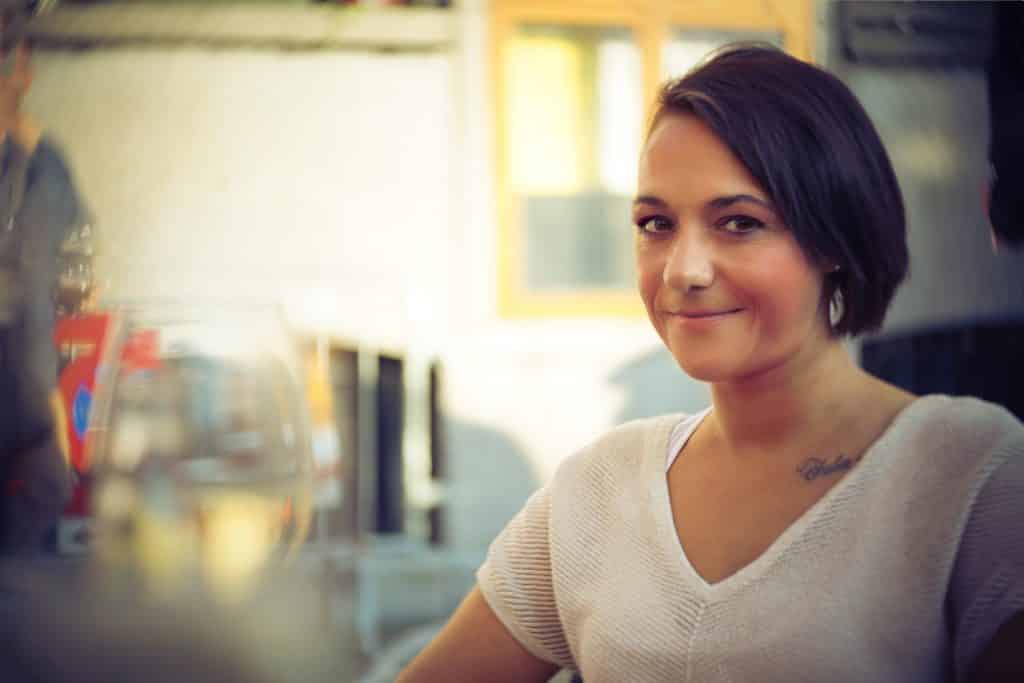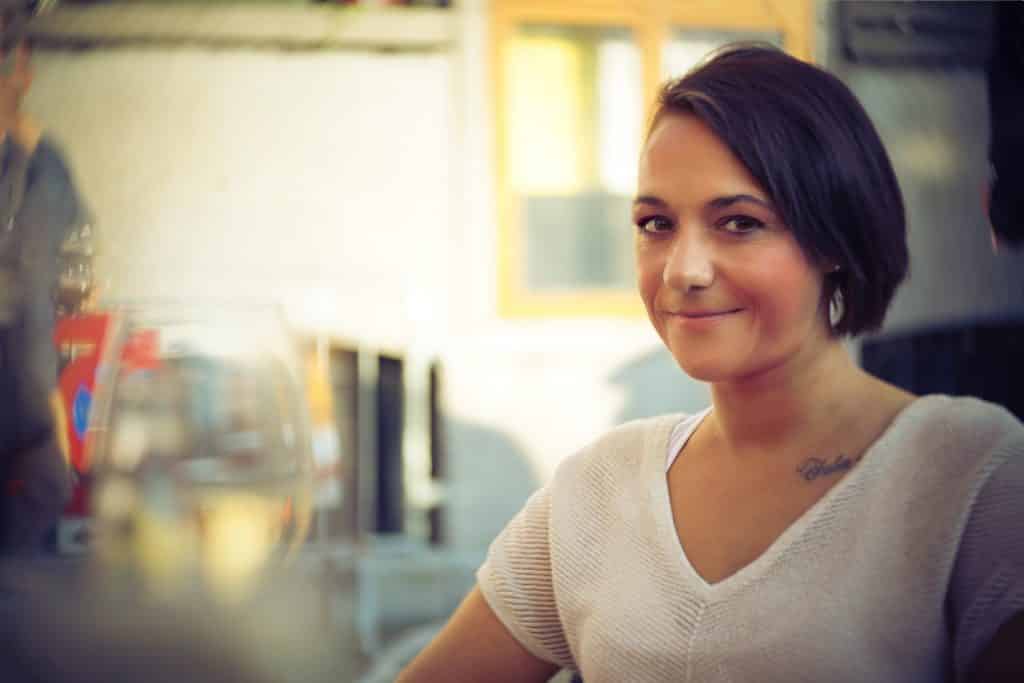 Taking into account the retail price of $280, the only thing I can complain about is the lack of electronic contacts to the camera body. And if you're not used to it, the fact that you'll have to focus manually. If you're using a mirror-less camera, you'll have the benefits of using focus peaking and focus magnification, but if you're on a Canon or Nikon body, it might be more tricky to get the best out of this lens.
Purchase and availability
The Lensbaby Twist 60 is available right now. The stand-alone costs $280, while the optic swap version will set you back $180.