Fujifilm X70 leather case BLC-X70 review
Fujifilm X70 leather case BLC-X70 review
Introduction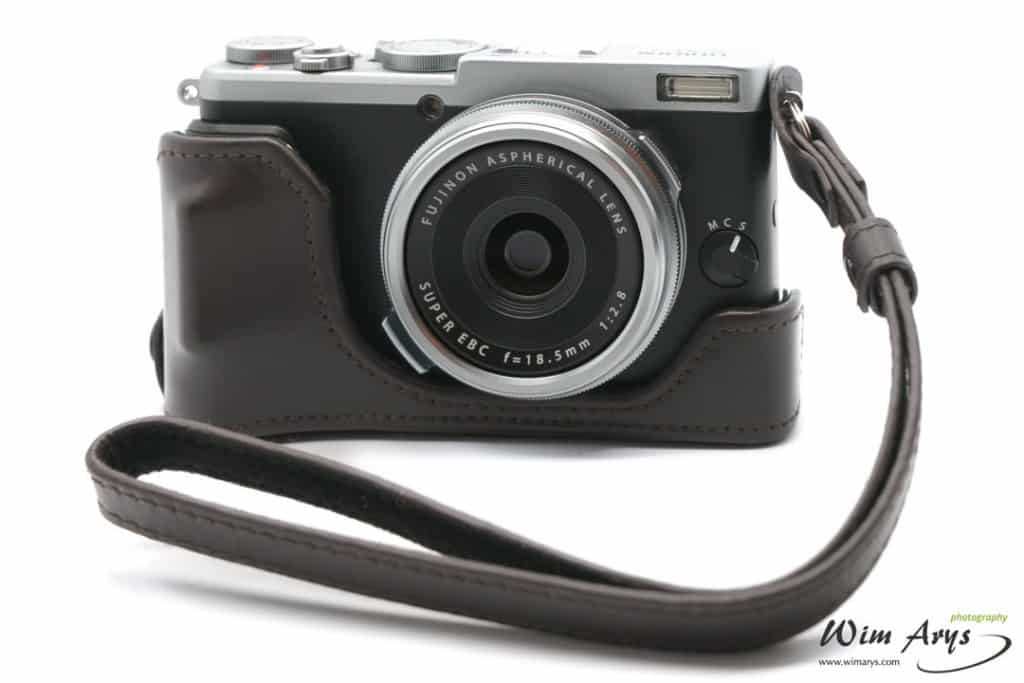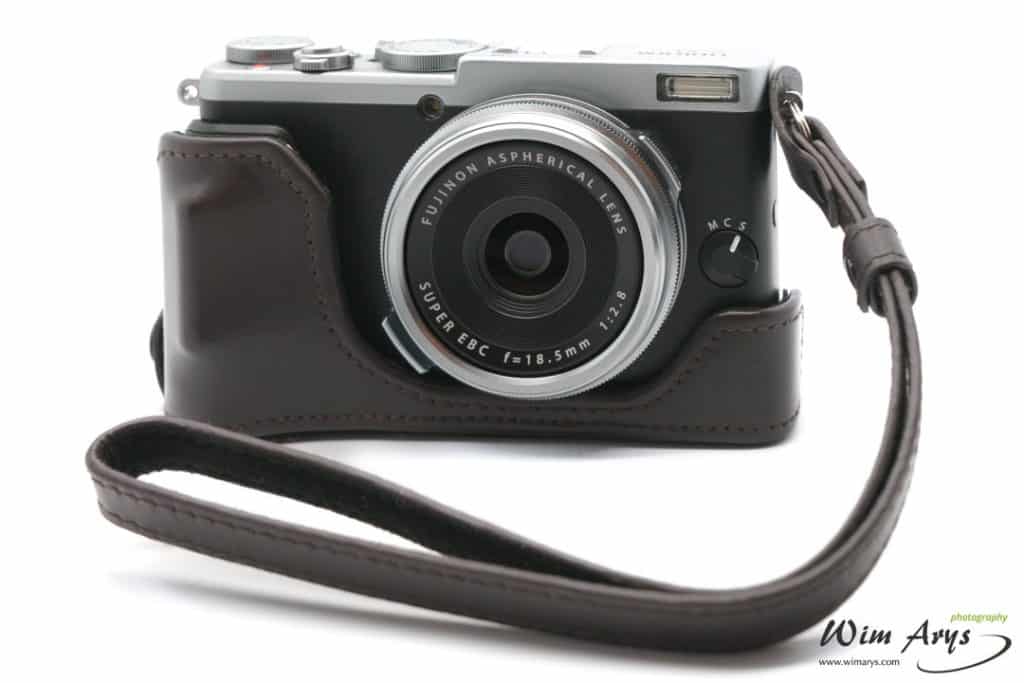 Alongside the release of the Fujifilm X-PRO 2, the Japanese camera manufacturer also released a very compact APS-C camera with a fixed 18.5 mm lens called the X70. It's always a good idea to purchase a screen protector and carrying case to protect your investment, and Fuji has a beautiful little leather half case called the BLC-X70 available.
Description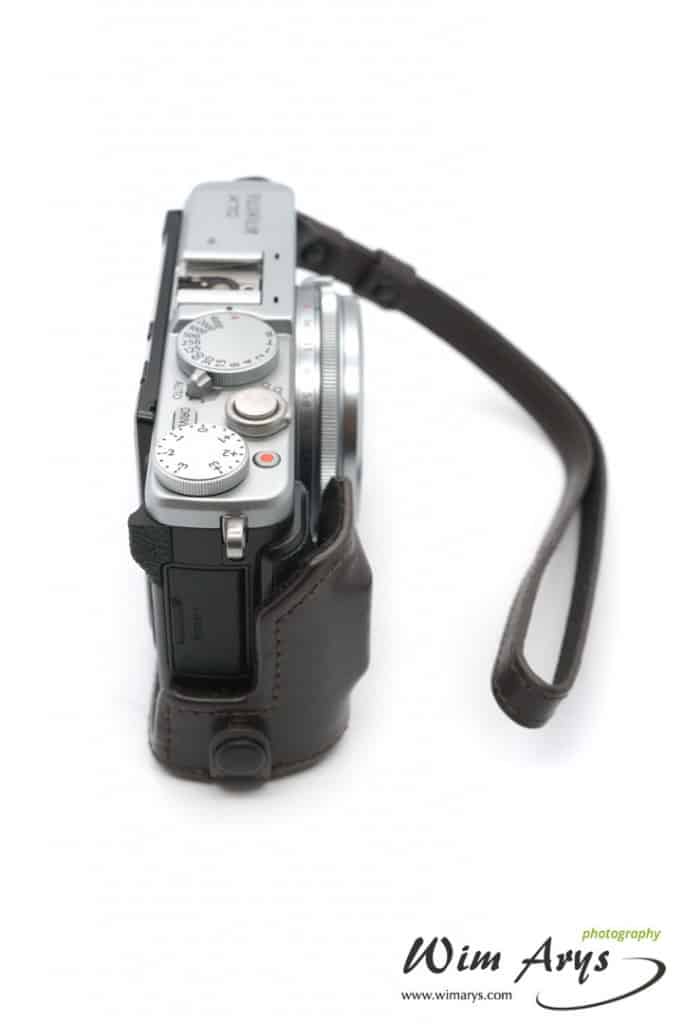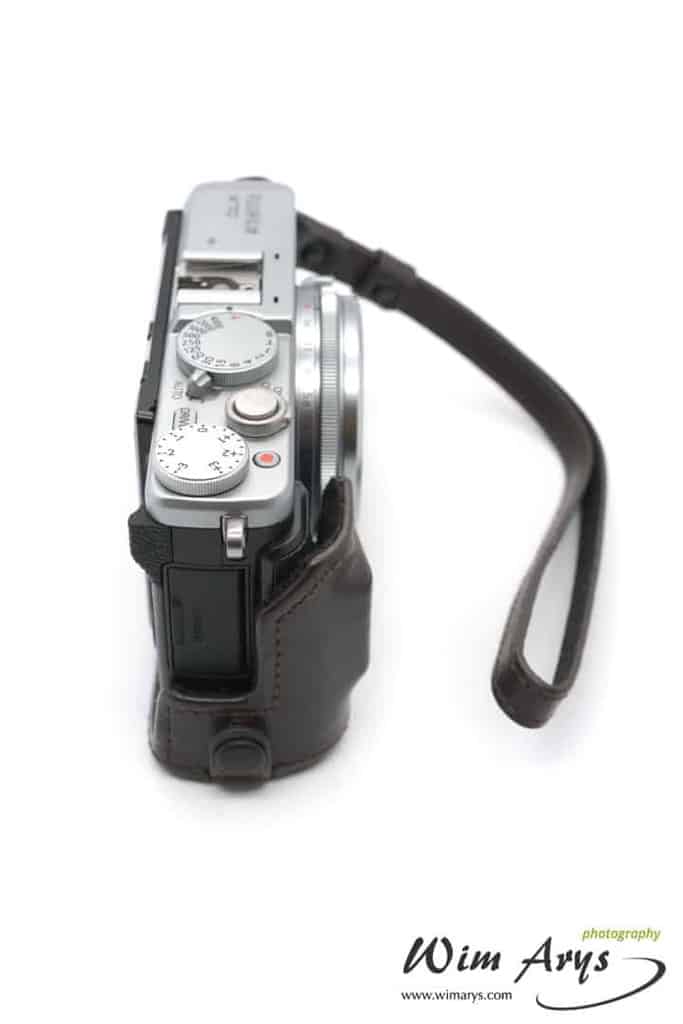 The BLC-X70 Leather Case is a genuine leather fitted case that protects the camera from scratches and bumps and also adds some heft to the grip. This makes it easier to hold and better balance this very small camera while shooting. It is made from leather for a luxurious feel, offers access to the battery compartment while attached and comes with a matching hand strap. You'll also find a protective cloth in the box to store and transport the X70 with extra peace of mind. All other controls, dials and flip-up screen are also accessible in this beautifully made case.
Installation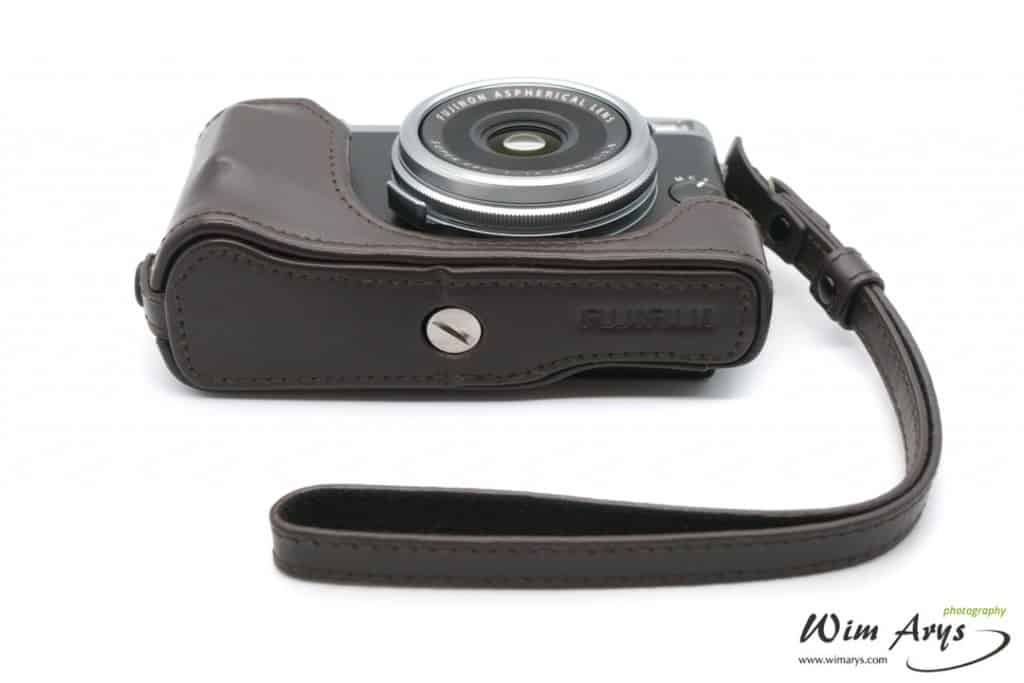 Installing the BLC-X70 is an easy affair as it screws into the tripod thread on the bottom plate. As usual with Fuji half cases, you will need a coin to properly fasten it. but once installed you'll never really need to remove it since the battery (and SD card) compartment is reachable thanks to a flap.
Conclusion
Besides the obvious functionality of protecting your X70, the BLC-X70 also adds some grip to this very small camera. The case also comes with a fetching little hand strap that I actually find easier to use with this lightweight APS-C camera than using a neck strap. It's great that both battery and SD slot are accessible without having to remove the case.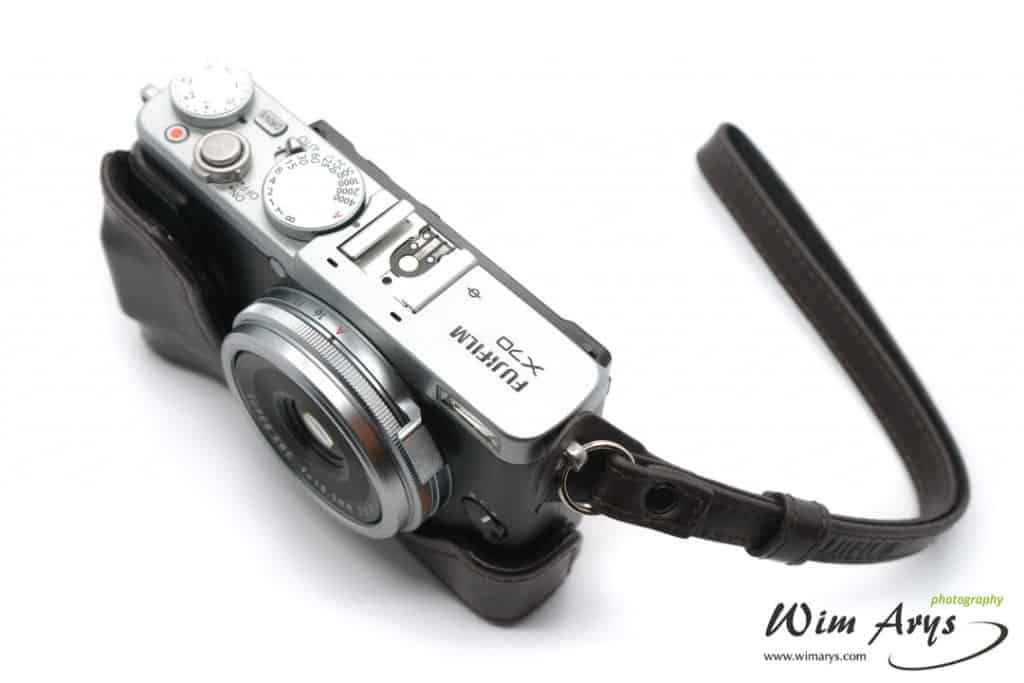 The BLC-X70 is a very well designed leather half case for the Fujifilm X70 that offers an extra level of protection. It retains all the functionality of dials, buttons and flip screen and also adds just a bit more grip to this great little camera. Highly recommended product.