Sony HVL-F20M flash review
Sony HVL-F20M flash review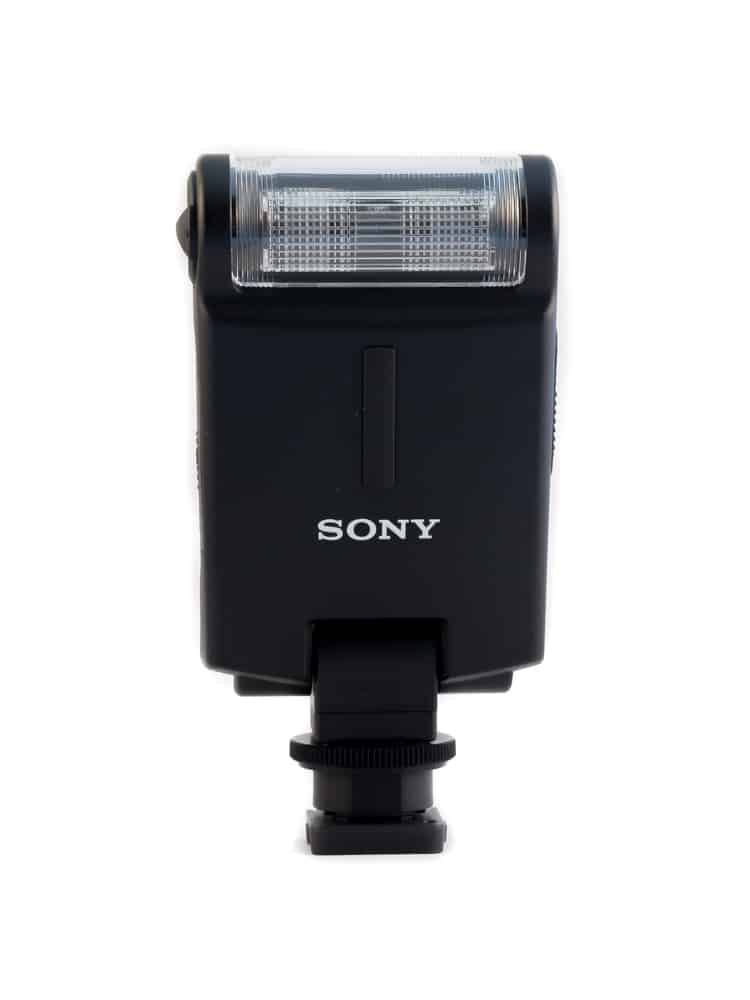 Introduction and Specifications
The Sony HVL-F20M is an on-camera flash that slides on the new Sony multi-interface shoe.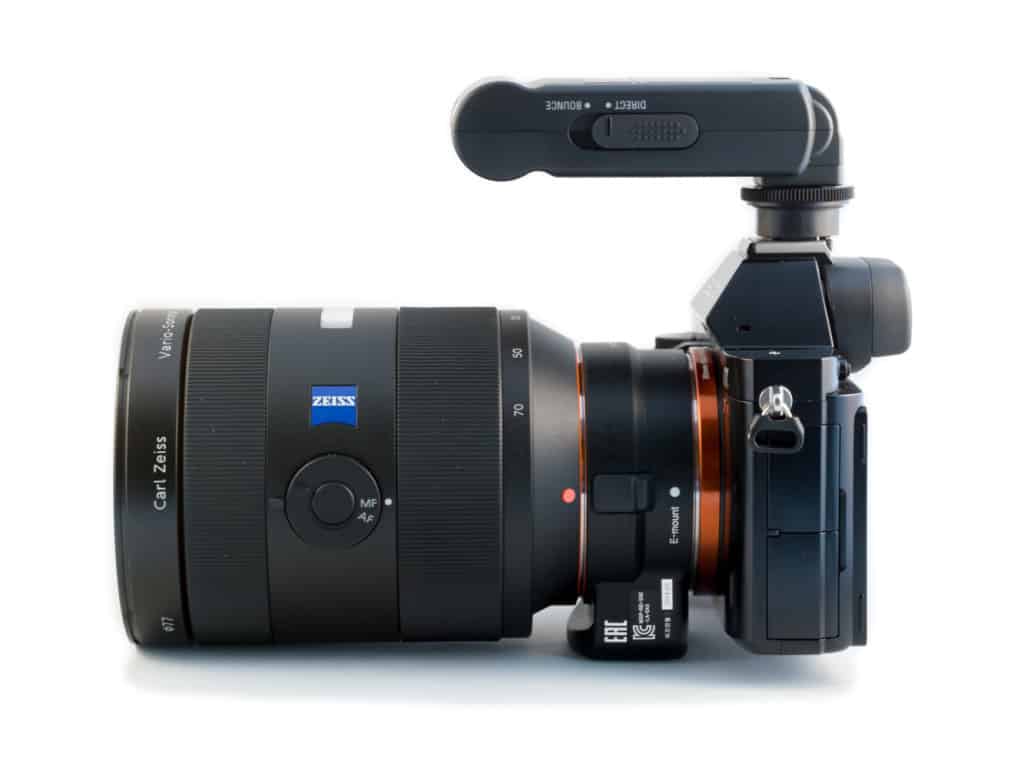 It supports the use of the Sony Alpha TTL (through the lens) system. With TTL, light is metered through the prism and all other optical elements that influence exposure. This means that filters, extension tubes, etc. are automatically factored in the flash metering.  For controlling the flash exposure, the Advanced Distance Integration (ADI) flash metering system  measures the subject-to-camera distance, as well as ambient light and subject reflectivity.  The ADI system uses all this information to control the flash output in order to provide optimised flash exposures.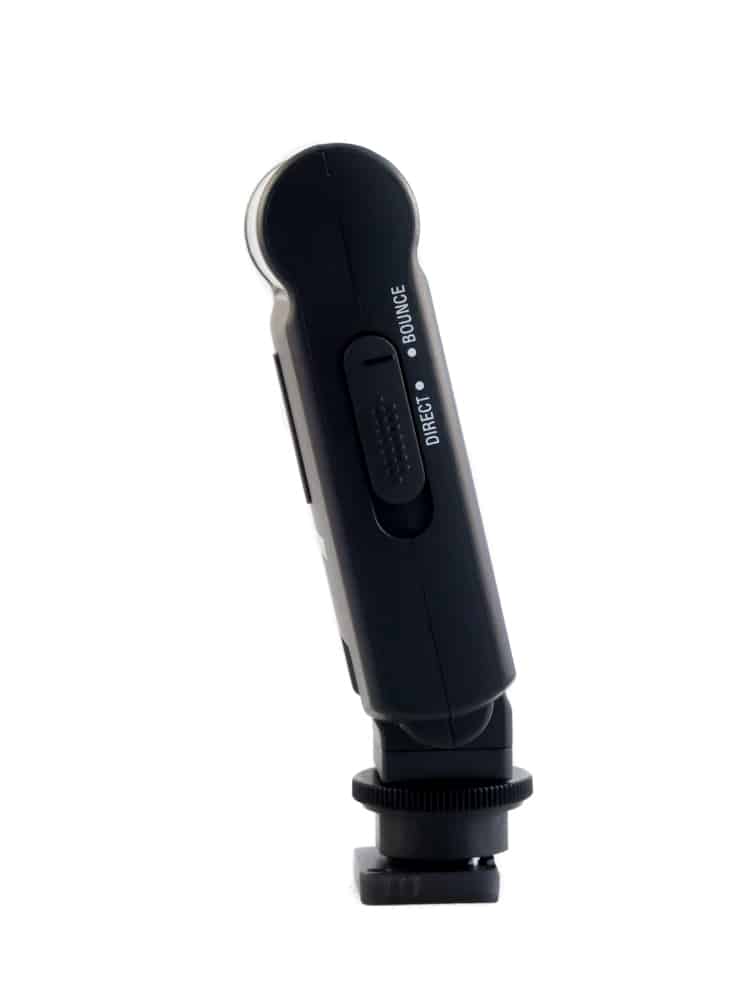 When compared to the built-in pop-up flash of many cameras, this flash helps to extend the effective flash working distance by providing a guide number of 20m at ISO 100. This flash can also serve as a wireless controller for triggering an off-camera flash.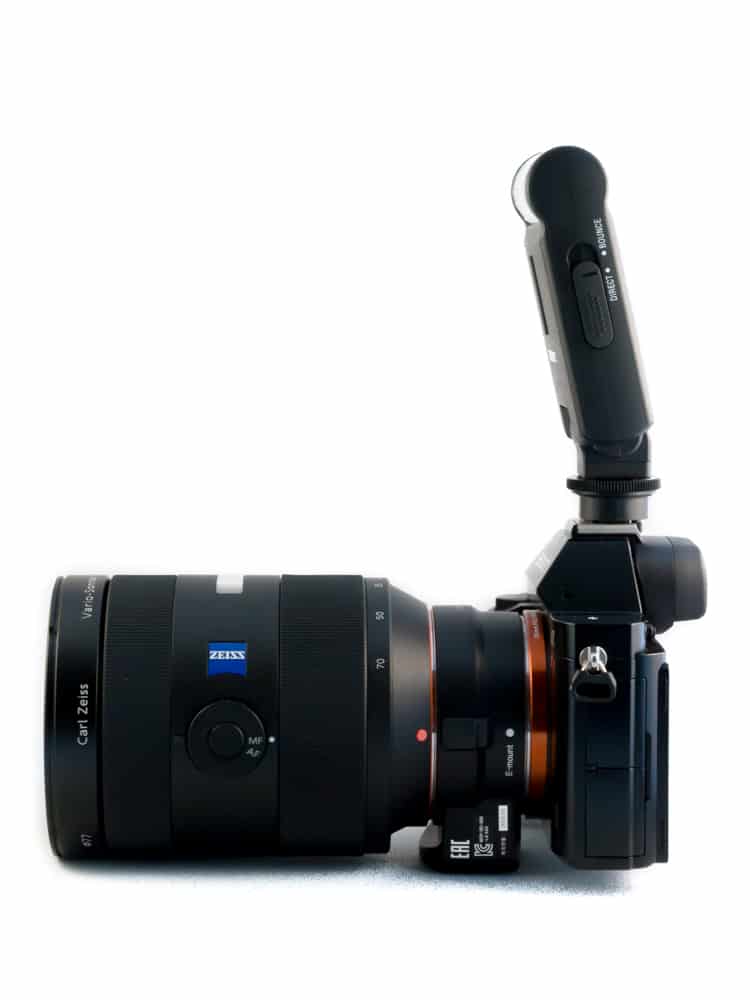 A built-in diffuser gives you a wider spread of the Sony HVL-F20M. This feature can be turned off to facilitate tele lenses, giving you a longer reach. Another interesting feature is the bounce slider that angles the flash head 75° upwards, giving you greater control over direction and spread.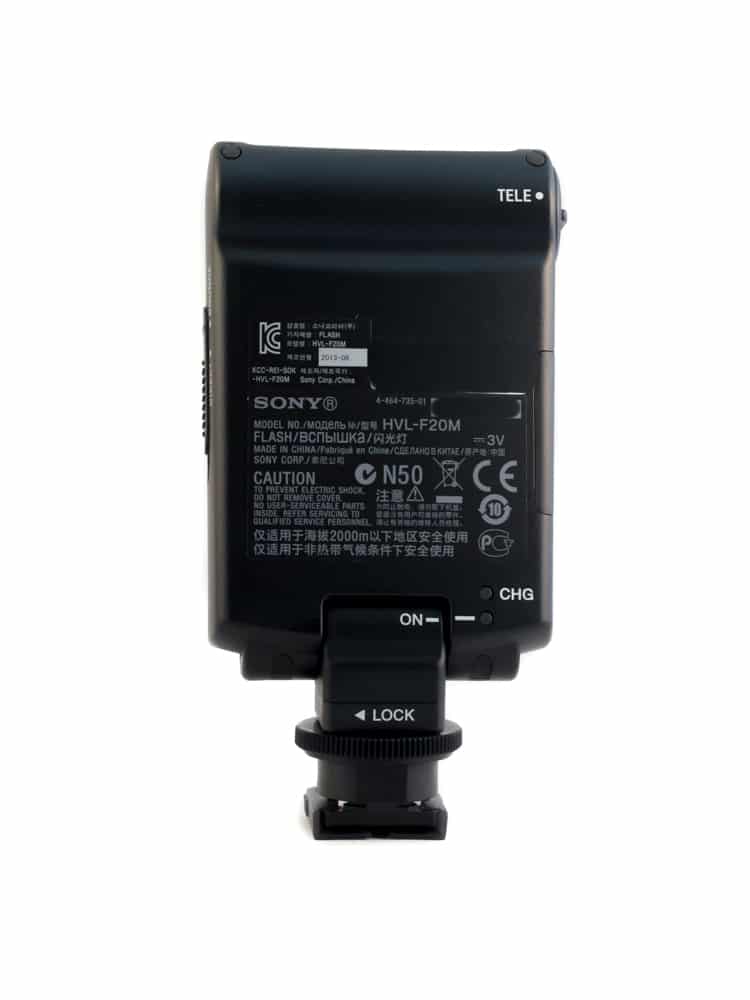 Raising the flash upwards into shooting position turns it on, so there is no button for this. A charging lamp indicates when the flash is ready for use; a LED bellow tells you the state of your two AAA batteries that provide around 90 flashes.
Sony HVL-F20M flash In use
The Sony HVL-F20M is the smallest and cheapest flash from Sony currently available. It pairs great with an Sony A7(r) or RX1(r) where you don't want to but a humongous flash on a small and portable body.
Despite its small size, it is a very capable device with some interesting features. Especially the bounce mode comes to mind, raising the flash (with diffuser) upwards, allowing you to use the ceiling as a bounce source. This gives a much more natural light than the direct mode. I've included some test pictures where you can see the effect.
Additionally, TTL and ADI automatically lower the ISO in-camera, giving you a less grainy and clearer shot. In A, P, and M modes, you can turn down the flash strength with the compensation dial. This also affects aperture and shutter speed of course, so If you don't want this you'll have to delve into the menu and adjust flash compensation in camera settings.
Conclusion
I was pleasantly surprised by the Sony HVL-F20M, and it has turned out to be more useful than I thought. Despite its apparently lower power than bigger units, it has all the features of a pro flash at a decent price. If you are looking for a flash for your NEX, A6000, A7(r) or RX series, and you still want to keep your system portable, this is the one to get.